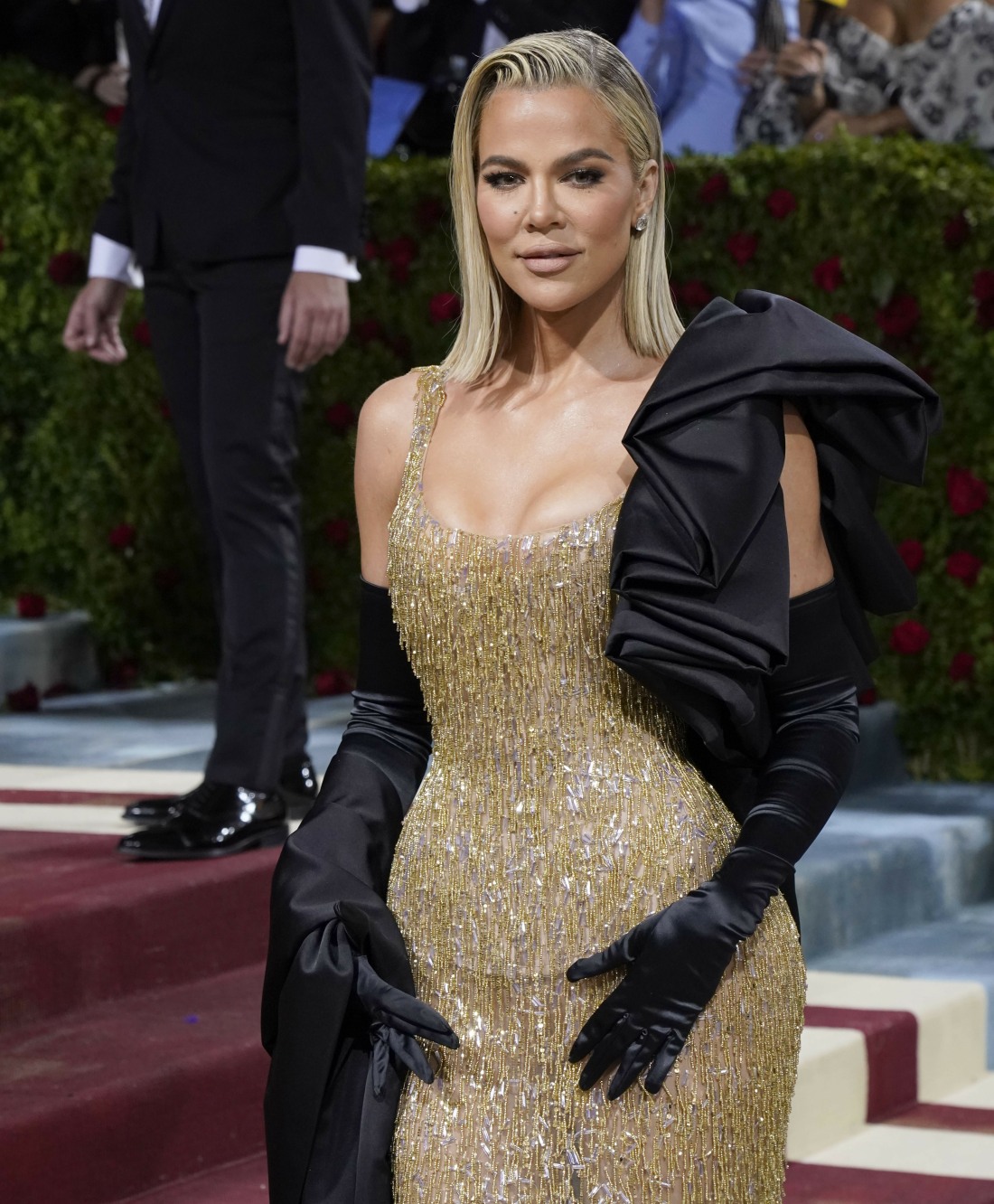 Since we can never count on the Kardashians for honest chronology, let me summarize Khloe Kardashian's 2021. The year started out with several big rumors about Tristan Thompson cheating on Khloe, and Khloe's attempts to shut down the women. Khloe and Tristan remained together until he cheated on her at a party in May/June, then suddenly she dumped him again, only of course she didn't. Of course they stayed together. Then in December, we learned that one of Tristan's many side chicks had gotten pregnant and was, at the time, about to give birth to a son. Marilee Nichols sued Tristan for child support and he fought her on it and demanded a paternity test. He was the father. Khloe got to pretend that all of this was shocking for her yet again, like she never believed that Tristan would cheat on her for the millionth time. Obviously, all of this was captured for posterity in the Kardashians' Hulu series. The incident was mostly told through Kim's perspective:
Khloé Kardashian's sisters were infuriated by Tristan Thompson — and weren't afraid to make it known. During Thursday's episode of The Kardashians, cameras captured the exact moment that the Kardashian-Jenner family first learned about Thompson's paternity scandal. The shocking moment unfolded on a rainy December morning as Kim Kardashian was preparing to do a workout inside her home gym. As cameras entered the room, Kim was on the phone with mom Kris Jenner.

"This whole declaration is in this thing," Kim, 41, told Kris, 66. "It's this whole thing that says, 'I, Tristan Thompson, met this girl in Houston. I slept with her on my 30th birthday.' So I sent it to him and said, 'Does Khloé know about this?' Khloé doesn't even f—ing know." Their conversation was then interrupted by Kylie Jenner, who called her older sister concerned about the news. "You're lying," the 24-year-old said, to which Kim angrily responded, "No, I'm not f—ing lying. I'm shaking for her. My soul dies for her."

"Is Tristan like, the worst person on the planet?" Kylie asked. After informing her sister that she was filming — "because I'm always filming when this s— happens," Kim explained — she pulled up the paperwork on her phone that Tristan filed and began reading it to Kylie.

"This is paperwork that he's filed that says, 'The only time I had sexual intercourse with the petitioner' — which is the girl — 'was in March 2021 in Houston, Texas. The petitioner claims she is pregnant with my child and that she is due December 3. However, petitioner does not recall when I had sexual intercourse with her. Therefore, I do not know if the claims that I am the father of the child are supported by fact.' "

"He's saying that he slept with her!" Kim exclaimed, before merging sister Kourtney Kardashian onto the phone call. "He's asking for a paternity test and admitting he had sex with her. Khloé threw him his 30th birthday party. He went home from the 30th birthday party, went to Houston to play on the road — we can check his schedule — and then slept with this girl."

The sisters expressed their anger and disbelief over the situation, with Kourtney, 43, noting if Tristan "doesn't at least talk to [Khloé] about this stuff before it happens, that's insane….It's a never-ending betrayal, is what it is." Added Kim: "The whole thing that's so sad is that she wants a baby boy and now this girl's having a f—ing baby boy? A f—ing random that he sleeps with one night? F— him. Oh, I was so team him."

Kylie then said of Khloé, "She doesn't deserve this. This has to be her final sign."
LMAO @ "this has to be her final sign." That is really making me laugh so hard. Tristan cheated on Khloe with literally dozens of women, if not hundreds of women over the years. He cheated on her with multiple women while Khloe was pregnant! And she still took him back. She was still desperate to have another child with him. She was still willing to ignore all of the "signs." And y'all know that she still wants to be with him too. She's probably already working out a scheme to get him back. Sigh.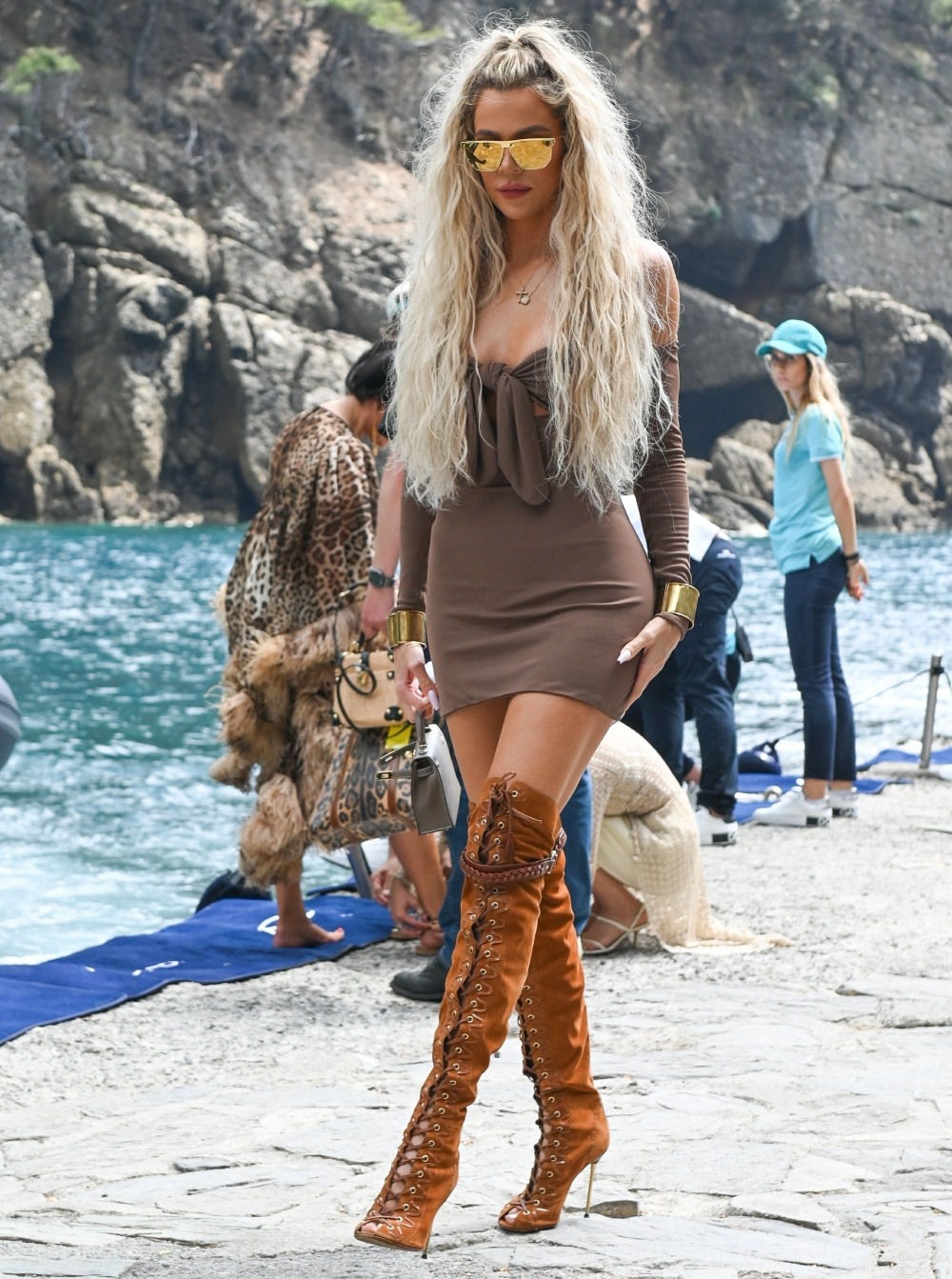 Photos courtesy of Avalon Red, Instar, Backgrid and Instagram.