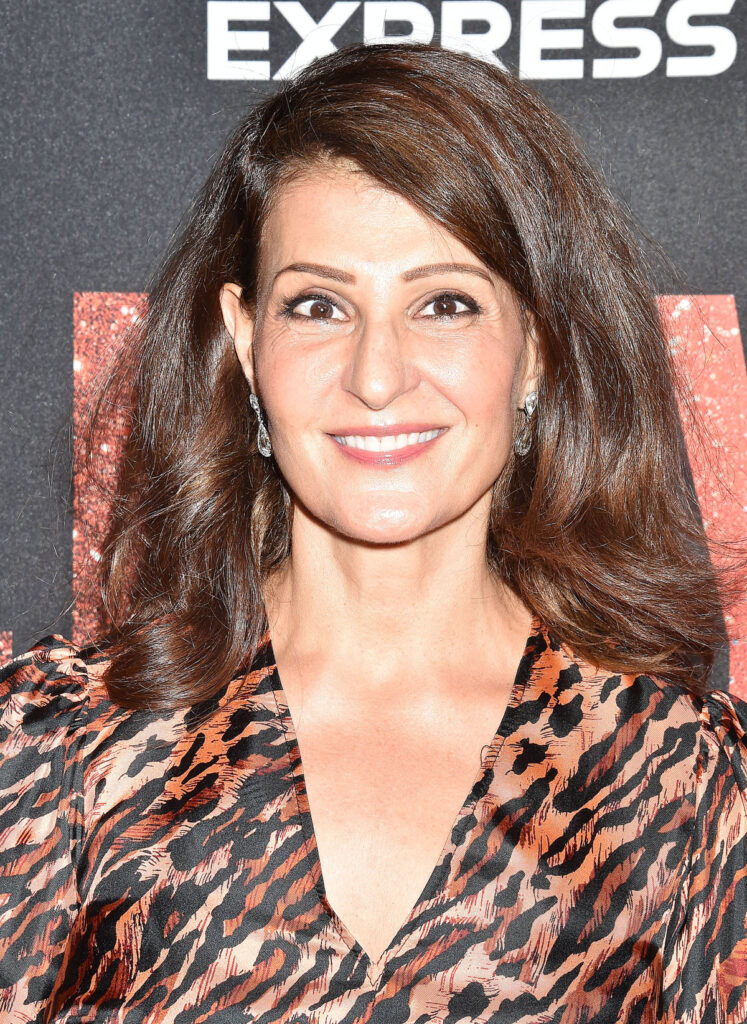 I swear I'd written on this before but apparently not. My Big Fat Greek Wedding 3 is happening. Are we excited about that? Reading my old posts, I was apparently looking forward to MBFGW2 and that didn't work out so well for me, so I'm a bit more cautious this time. I loved the first film. Who didn't? So I get why they made a second one. But after it was panned and underperformed at the box office, they thought it would be a good idea to make a third. Mm'kay. However, this time they are filming in Greece, which may provide the magic they need to get their mojo back. Writer and star Nia Vardalos posted a video to her social media announcing the project and telling fans that she will take over the directing this time.
In her latest update on the third installment, (Nia) Vardalos recently took to social media to announce that My Big Fat Greek Wedding 3 has begun filming in Athens, Greece. In the video, Vardalos reveals she is the director of the film and offers a quick look at the set from the window of her hotel room. Captioned "Thank you Playtone, Gold Circle, HBO, and Focus," the video is a very positive development for the upcoming film.

Of course, My Big Fat Greek Wedding fans can expect the entire supporting cast to return for the next installment. Sadly, (Michael) Constantine passed away last year and was unable to begin filming My Big Fat Greek Wedding 3. However, Vardalos previously revealed that the beloved actor gave the third film his blessing, and the project will pay tribute to Constantine as Gus Portokalos. As it stands, Vardalos appears adamant about remaining true to her roots, and the roots of the titular family, by setting My Big Fat Greek Wedding 3 in Greece. Now that production had started on My Big Fat Greek Wedding 3, Vardalos could share behind-the-scenes images soon.

At this time, major plot details for the third film remain under wraps. While it remains to be seen if My Big Fat Greek Wedding 3 will focus on the wedding of Paris (Elena Kampouris), with Toula and Ian tasked with keeping the family in check while arranging the upcoming nuptials of their daughter, it can be expected that the third film will be an emotional and exciting new chapter. For now, fans of the first two films have a lot to look forward to with the upcoming My Big Fat Greek Wedding 3.
[From Screen Rant via SOMG]
Nia has only directed one film before, I Hate Valentine's Day. It starred her and John Corbett. I love how much they love to work together. It also bodes well that John's worked with her as a director. I guess Nia's as good a choice as any to direct the movie. I worry she might be a little too close to the material, but she doesn't strike me as a control freak. I'm hopeful that this film will mirror the first film of a family wedding with Toula and Ian's daughter getting married. It would be funny if Paris was marrying a Greek and his (or her) family was having an issue with Paris because she wasn't Greek enough, since Ian is a WASP. I'm also excited about the Greek setting. Everything is better when it's set in Greece. And involves Andrea Martin. Those two things improve any project, regardless of subject.
Unfortunately, there will be some bittersweetness to this film. The first, which I'm sure will not be addressed, is that John's Ian character was named after Nia's now ex-husband, Ian Gomez. They split in 2017 and I haven't seen a Nia project without him in it yet. The other, which will be addressed as the article said, is that Michael Constantine who played Toula's dad, passed away last year. All of the supporting cast was important to the film, but Michael's Gus was arguably the anchor of the supporting cast. Plus, Nia's real life father upon whom Michael's character was based, passed away a year before Michael and Nia was unable to say goodbye in person due to quarantine. This movie is already making me cry and it hasn't even shot yet.
Here's Nia announcment:
Photo credit: Avalon Red, Instagram and Getty Images