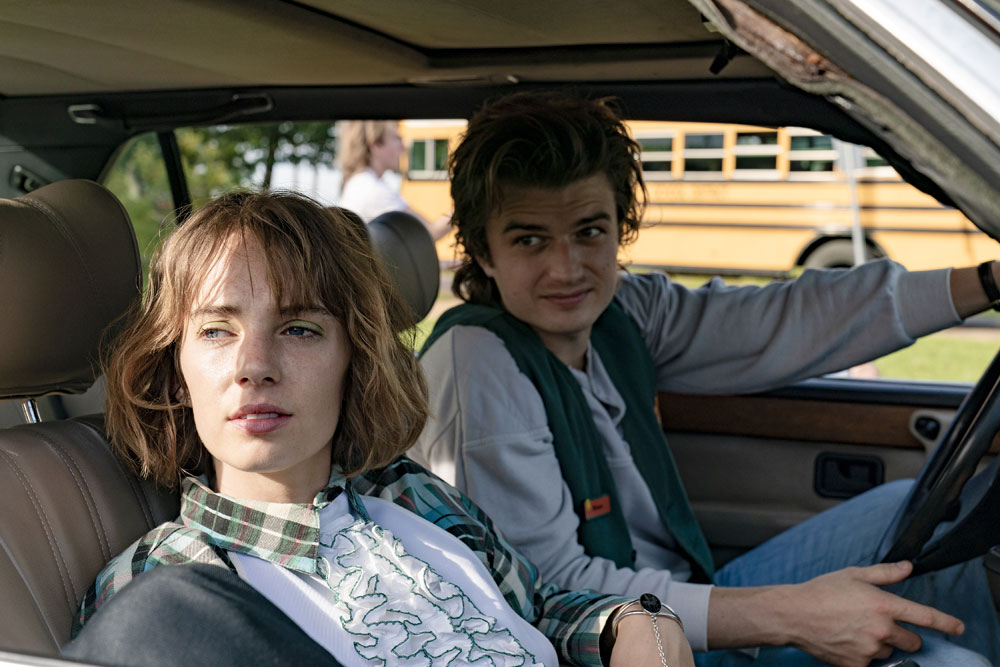 Whether you liked it or not, season four of Stranger Things really got people excited. It dominated my social media (still is). The final two episodes crashed Netflix when they dropped. It's obviously made a few ripples on the music world too. Like Vecna's ropey vines, the show has reach *pauses for snickering*. So as most people suspected, next year's final season will not be the last for the Hawkins Brood. It was just announced that the Duffer Brothers have started their own production house, Upside Down Pictures, to handle the bevy of Stranger projects they have coming up. There will be a spinoff and a stage play – and that's just to start, I'm sure.
The "Stranger Things" universe is expanding at Netflix, with the Duffer Brothers lining up multiple projects within the world they created for the series.

Under their overall deal with Netflix, the Duffers — Matt and Ross — have established the production company Upside Down Pictures, bringing on Hilary Leavitt to run the company.

Among the new projects they have in development, the Duffers are officially working on a "Stranger Things" spinoff series, though exact plot details remain under wraps. The show will be based on an original idea by the Duffers with Upside Down Pictures and 21 Laps producing. The Duffers have previously said that the show would not focus on characters like Eleven or Steve Harrington.

In addition, a stage play set within the world and mythology of "Stranger Things" is in the works. It will be produced by Sonia Friedman, Stephen Daldry, and Netflix. Daldry will also direct. 21 Laps serves as associate producer.

"Matt and Ross are an exceptionally unique talent with a vision so crisp and clear," said Ted Sarandos, co-CEO and chief content officer of Netflix. "They are all about the details — it's no accident that 'Stranger Things' has pierced the zeitgeist to become the epic pop culture phenomenon it is today. We're excited to continue telling new stories with them as they grow Upside Down Pictures and to welcome Hilary as creative partner."
In David Harbour's GQ UK interview, he also addressed spinoffs. All he said, though, was he knew there would be some, but nobody was talking about who would be in them. It's smart that the Duffers are floating the idea that a new series will not be written about a character. Otherwise season five would have to split focus between the current story and the character getting the spin off. It wouldn't make sense to focus a spin off on Eleven, that's what the current show is focused on. Steve Harrington, though, that's another story. If the Duffers think they are walking away from Steve and Dustin without a fight, they've got another thing coming. Honestly, they should domesticate Vecna – just give him a full redemption arc – and have the spinoff be a talk show with Steve, Dustin and Vecna. That's their show. Robin can be their stage manager trying to keep them on topic. Whatever they try to do I do hope it's not a regurgitation of the first series. I appreciate they tried to avoid stagnation this season. I know we disagree with whether they accomplished that, but at least they tried to do something different.
As for a stage play based on the mythology, I guess – why not? I never think these stage productions sound like a good idea but then they are wildly successful so what do I know? I both can't imagine yet desperately want the Stranger Things play to be a musical because come on, that would be hysterical. I know it won't be a musical, but let me have my fun. Matt and Ross Duffer are actually working on non-Stranger projects as well. They're adapting a Stephen King book, The Talisman, which is nice because King was such a huge fan of the show. I may not be a huge Stranger fan but I do like the D-Bros and wish them success. And I love the cast of Stranger. As long as I get to keep talking about them, I'm happy.
i can't talk right now, I'm doin hot ghoul shit pic.twitter.com/oElEpLrEu5

— Netflix (@netflix) June 15, 2022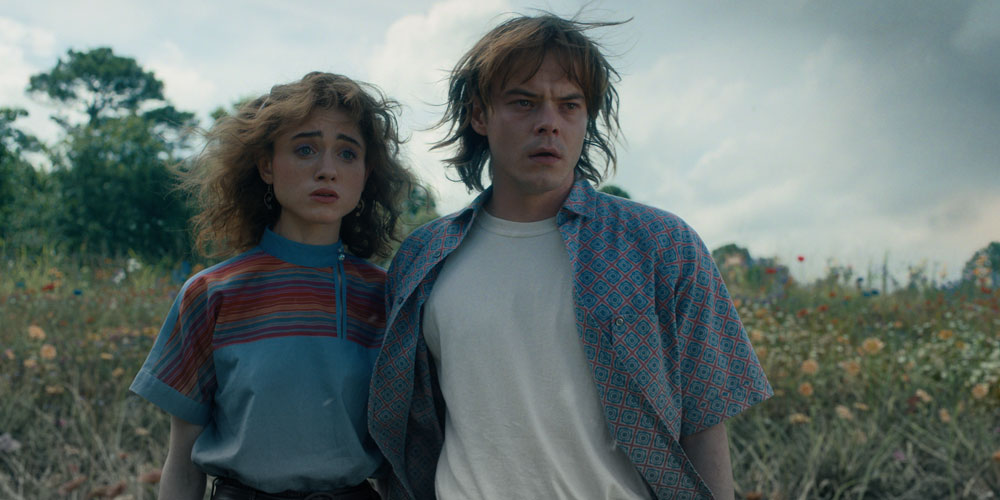 Photo credit: Netflix and Twitter