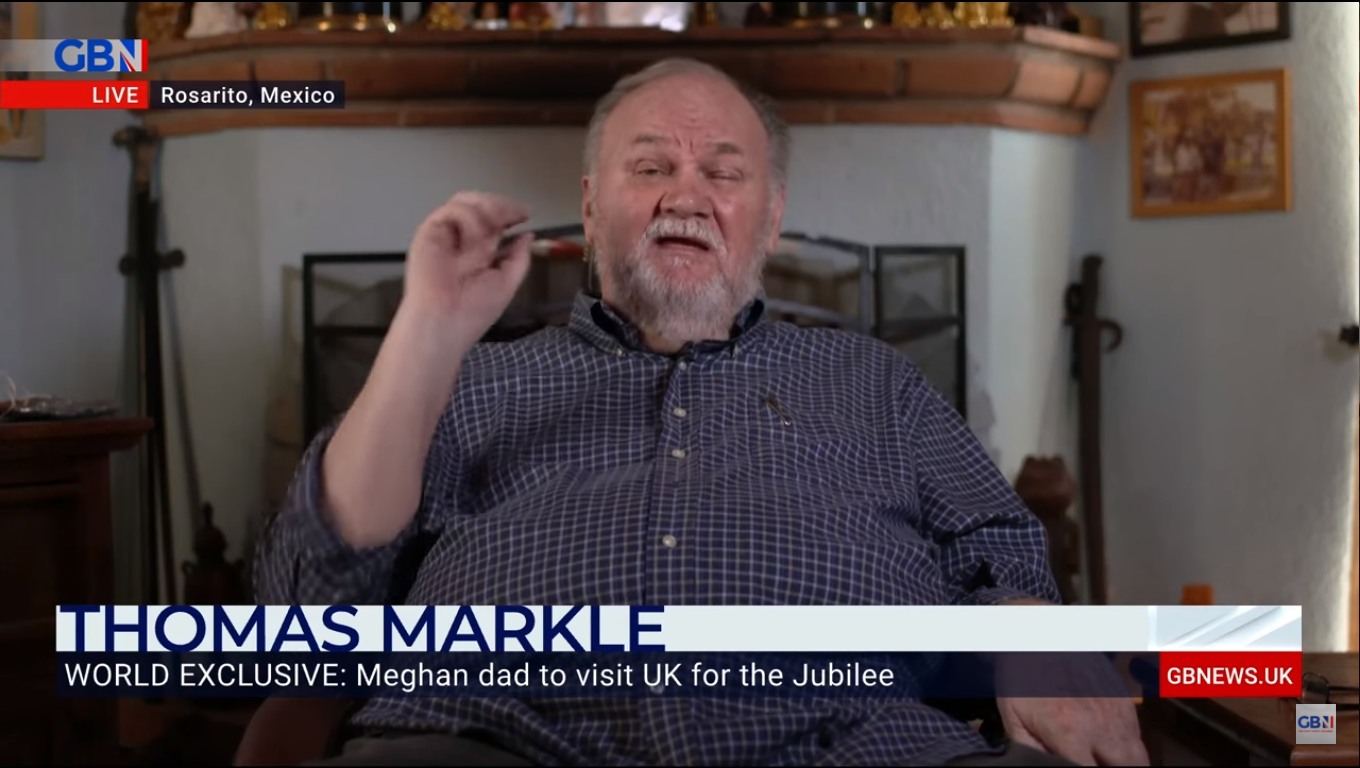 In April of this year, Thomas Markle announced his plans to fly to London for the Jubbly. He was invited to stay with Lady Colin Campbell, and there were plans afoot to treat him like a zoo animal. The tabloids were drooling with anticipation of all of the photo set-ups they would do with him. Then the Duke and Duchess of Sussex announced that they would go to the Jubbly (after being invited by the Queen). Suddenly, Thomas Markle was hospitalized with stroke-like symptoms. I wondered if the stroke narrative was always the plan, or if it was a last-minute scheme cooked up by the Markles, with coordination from the British tabloids. I still don't know. By late May, Toxic Tom had been released from the hospital and his first call was to the tabloids. He waited a few months and now he's back, baby.
Meghan Markle's estranged dad has made his first public appearance since suffering a stroke over two months ago.

Thomas Markle has reappeared in the public eye once more in a video shown during an interview his son gave where he opened up about his 77-year-old dad's recovery.

The video, shown on GB News in an interview with Thomas Markle Jr, showed the man writing on a whiteboard to communicate after he lost most of his ability to speak following the stroke.

The sign he wrote, shown on Dan Wootton's show, read: "Hi Dan, Thank you and the British people for the best wishes and good will."

Thomas Markle suffered a stroke on May 23 and spent five days in hospital.
Sometimes I just have to sit back and allow the dysfunction of the British media to wash over me. Think about how utterly bizarre this is, that the Sussexes left Salt Island in March 2020, and more than two years later, British media outlets are still inviting Meghan's trash relatives on air for "interviews." Surely, there's more important news happening in the UK? "Let's check in with Meghan Markle's estranged half-brother and ask him his opinions on whatever made up royal stories are going around this week!" They honestly asked Tom Jr. about Meghan's "plans" to run for office. This family, my God. PS… I tried to watch the GB News video and I could only make it through twenty seconds.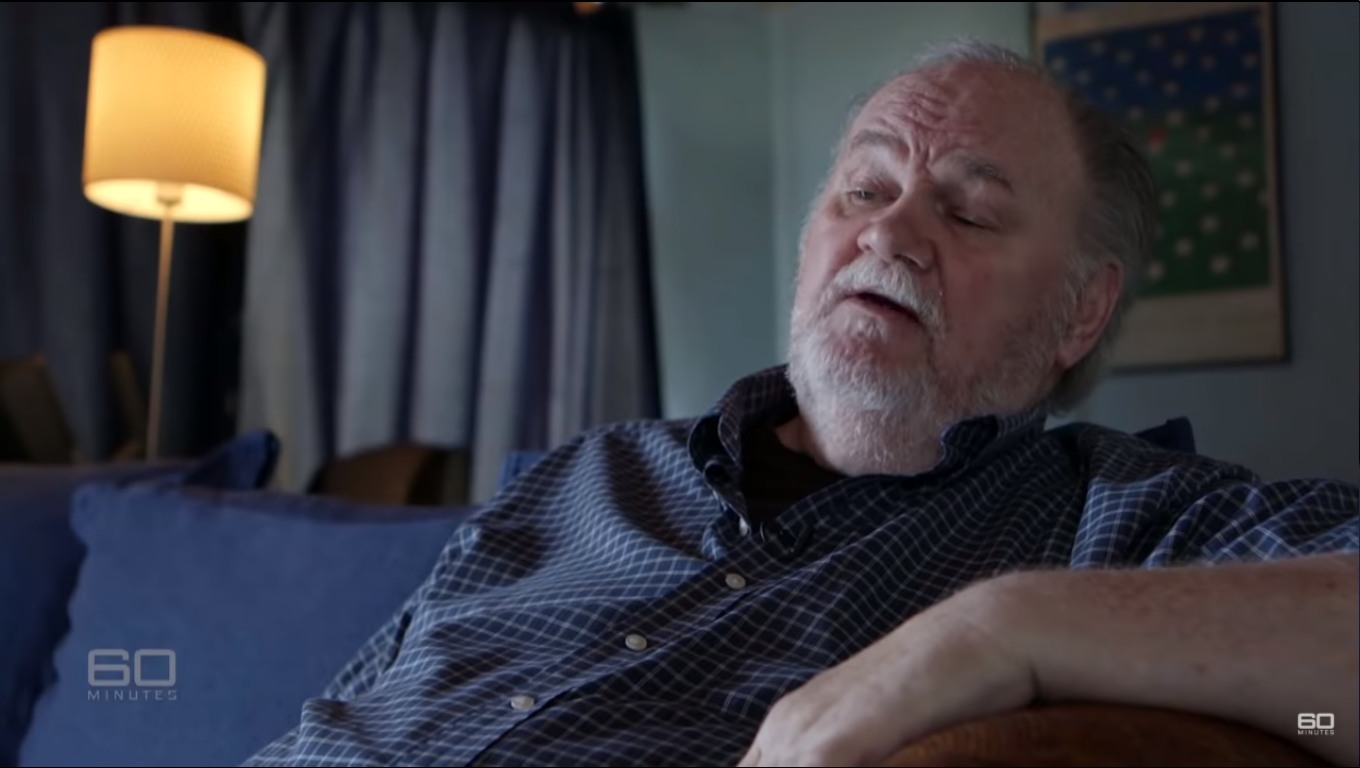 Screencaps from GB News, 60 Minutes Australia.