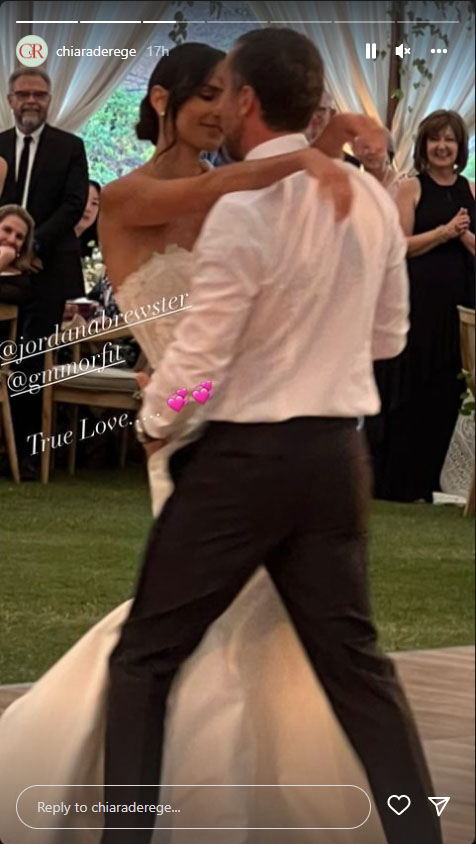 Jordana Brewster and her flyaway fiancé are now husband and wife. Jordana met Mason Morfit in 2017 but they were both married to other people. They remained social media friends for a long while, according to Jordana, but, coincidently, both marriages fell apart during that time. Four days after Jordana split with husband Andrew Form, she flew to San Francisco to see Mason for only the second time in person. Apparently, they just knew. And I guess they did because two years later, they promised forever to each other. And it was a real "family" affair with many of her Fast & Furious castmates there.
"Fast & Furious" franchise star Jordana Brewster said "I do" to Mason Morfit in a stunning ceremony in Santa Barbara, Calif., on Saturday.

The blushing bride, 42, stunned in a strapless fishtail gown with a lace embroidered bodice and a satin train.

Brewster completed the bridal look with classic diamond earrings and her hair pulled back into an elegant updo.

She was also pictured carrying a bouquet of roses while wearing a long veil with a floral embroidered trim.

According to an eyewitness, Brewster's on-screen brother, Vin Diesel, was in attendance but arrived late to the 5 p.m. ceremony.

We're told that shortly after the nuptials took place, Brewster and Morfit hopped into the famous blue Acura Integra from the "Fast & Furious" franchise.

As fans may recall, the actress previously rode in the now-iconic sports car with her late co-star and on-screen husband, Paul Walker.
Vin Diesel, Ludacris and Meadow Walker, Paul Walker's daughter, were all at the wedding. Fortunately for the fancy-dressed guests, the wedding took place at dusk in Santa Barbara, which had the decency of cooling off during this heatwave. Otherwise all of Jordana's photos would have been her smiling in front of people melting over chairs like a bad Dali painting. You can see photos of the wedding on the E! website. They had a foosball table! Jordana looked pretty, although I didn't care for any part of her dress. Here veil was lovely, though. I love that they drove off in a FF car, that's a sweet sendoff. Jordana had said earlier that her sons, Rowan, six, and Julian, eight, would both do something at the wedding. She thought Rowan would perform some music. That would be impressive. Mason also has four kids but he and his ex-wife don't have them on any kind of social media.
Incidentally, you know who else had a hot, summer wedding? Jordana's ex, Andrew. He married Alexandra Daddario in New Orleans in June. So it's been a big summer for Rowan and Julian. Weddings take a while to plan so I'm sure Jordana and Andrew marrying two months apart from each other is just a coincidence, but it's more fun to imagine it isn't. Here's to both couples – many happy years together.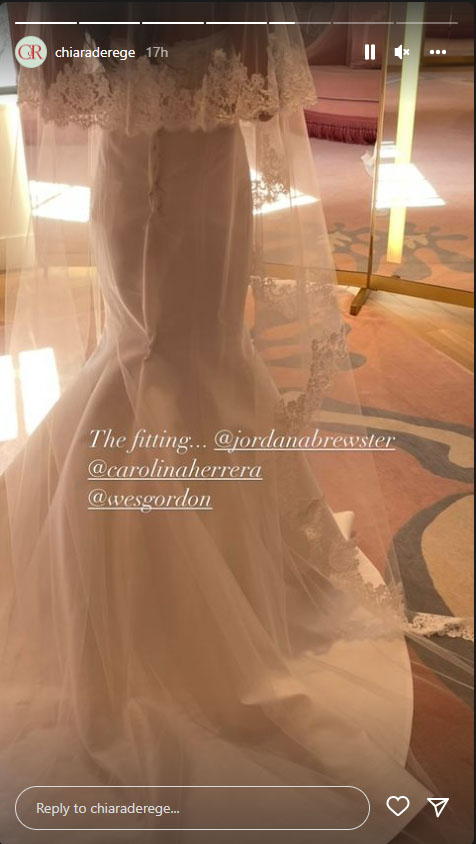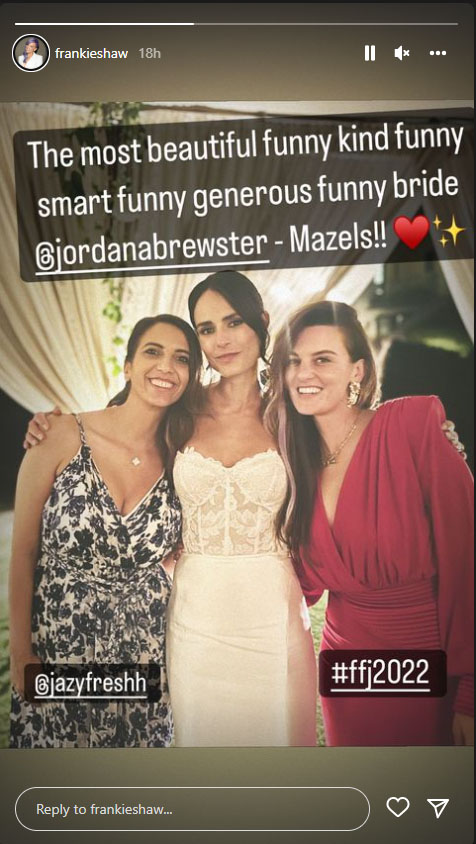 Photo credit: Instagram, Avalon Red and Backgrid