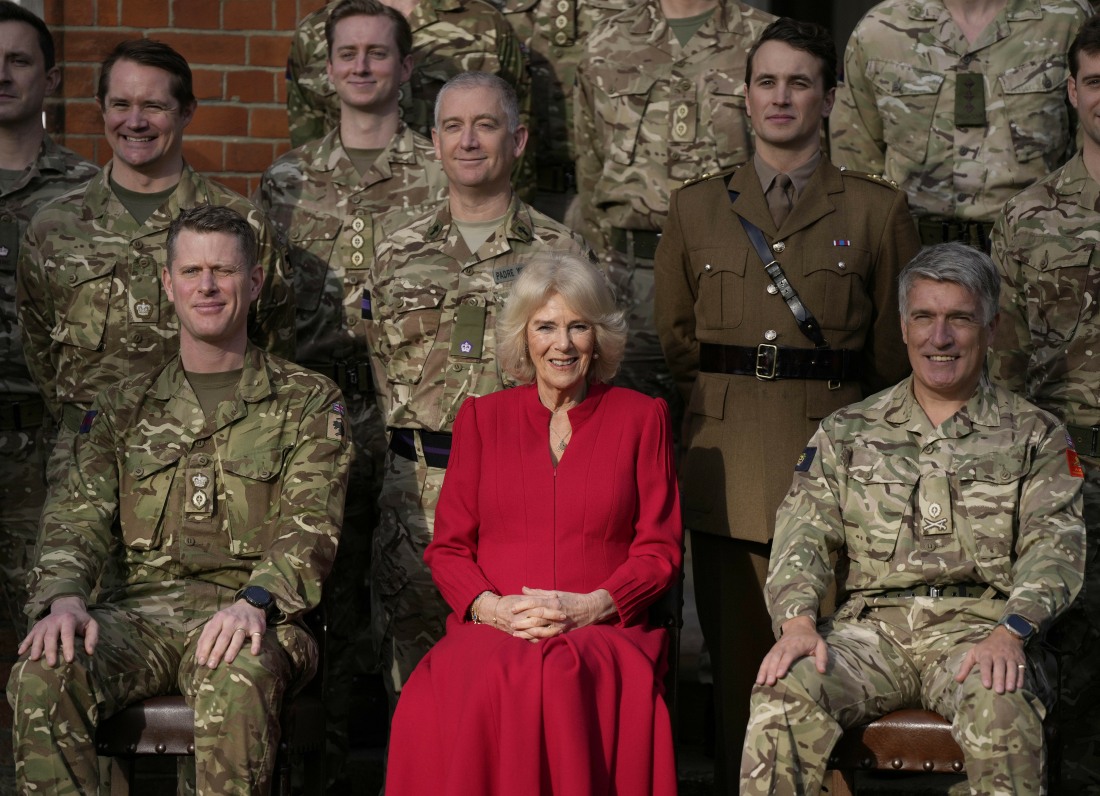 For years following his pseudo-banishment from public life, Prince Andrew was allowed to "keep" one of his favorite honorary military titles, Colonel of the Grenadier Guards. The Grenadier Guards were NOT happy about it and they kept asking for Andrew to be replaced. They even openly suggested that Kate, then the Duchess of Cambridge, take over the position. Then in December, King Charles announced a bunch of honorary military appointments all at once: Kate was given the Irish Guards, William became Colonel of the Welsh Guards and Queen Camilla was given the Grenadier Guards position. What Camilla wants, Camilla gets. This week was her first visit to the barracks.
On Tuesday, the Queen Consort traveled to see the Grenadier Guards, 1st Battalion, at the Lille Barracks in Aldershot, England. The visit was Queen Camilla's first since becoming Colonel of the celebrated regiment in December 2022, a role that previously belonged to her brother-in-law Prince Andrew.

Camilla, 75, was radiant in red as she met with members of the battalion and their families. The royal voiced her gratitude when commanding officer Lieutenant Colonel Gerald Johnson raised a champagne toast in honor of her first visit, PA reported via The Independent.

"Thank you very much, it has been a pleasure to be here. I look forward to seeing a lot more of you in the future," Queen Camilla said. She also presented medals, awarding distinctions to 10 soldiers for outstanding service in Iraq last year and two servicemen for length of service, per PA. Lt. Col. Johnson, who sat next to Camilla during a group photo, said it meant much that she visited the regiment just a few weeks after becoming the ceremonial Colonel.

"She was wonderful, and it was a very special moment for us to introduce our new colonel," he told the outlet. "We found out in early January, and we're excited that she wanted to come and see us so quickly."
Some say Camilla wore red, some say a pinkish berry. I think it's supposed to be a berry-ish red, especially given that the Guards' dress uniform is that distinctive shade of red. She was trying to mimic the color of their dress uniform – I don't know if she realized that they would all be in fatigues. As for this appearance… well, she's better than Andrew, I guess, although that's setting the bar very low. Whenever Camilla does these kinds of events now, I think about how she's still competing with Diana in her mind. Like, Diana loved events where she got to flirt with soldiers. Diana was great around military men. Camilla is trying to be flirtatious and it's falling flat a little bit.
PS… I'm pretty sure I've seen at least two of these dudes on Masterpiece Theater! And of course they put the soldier with bright red hair in the far back.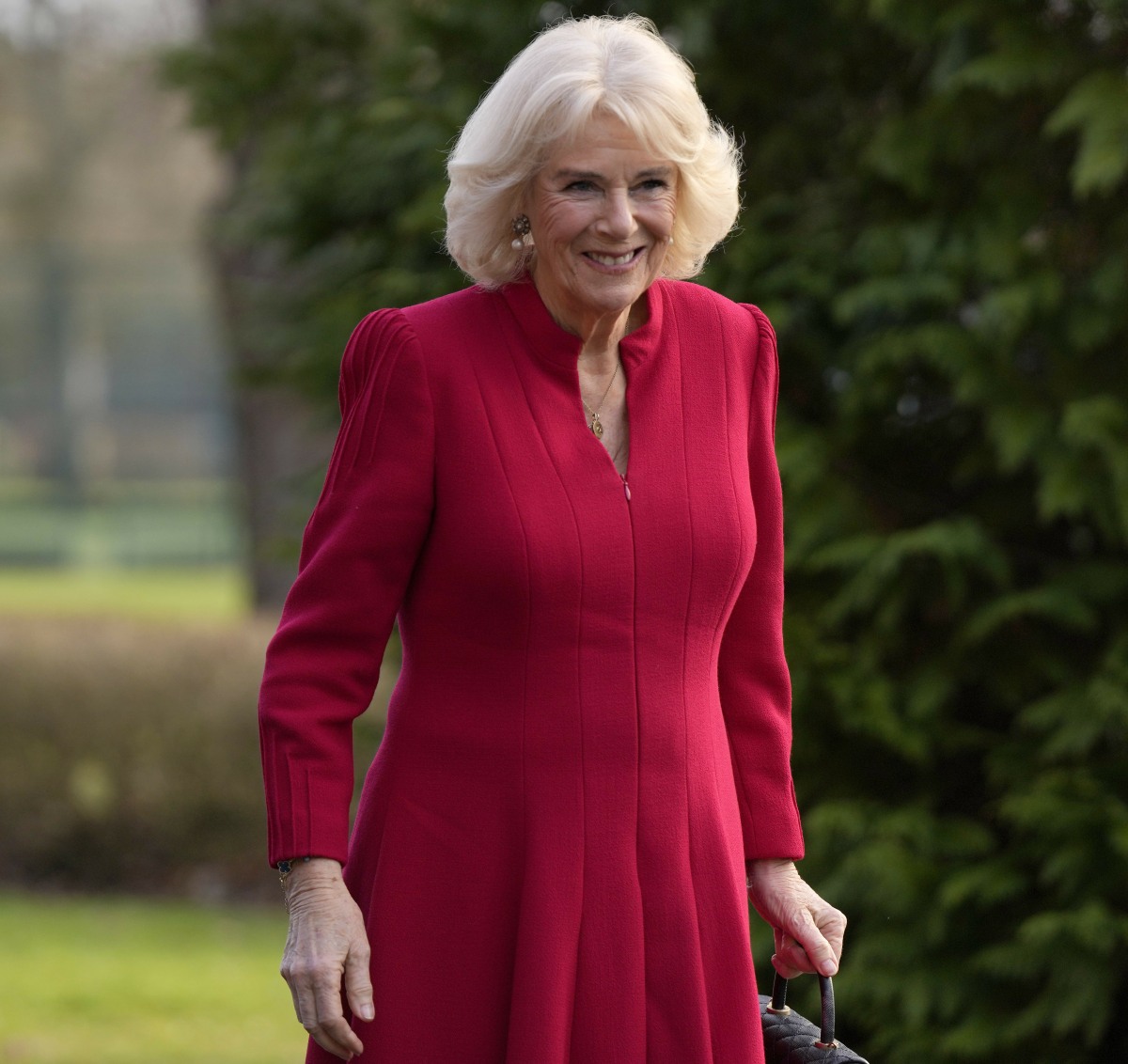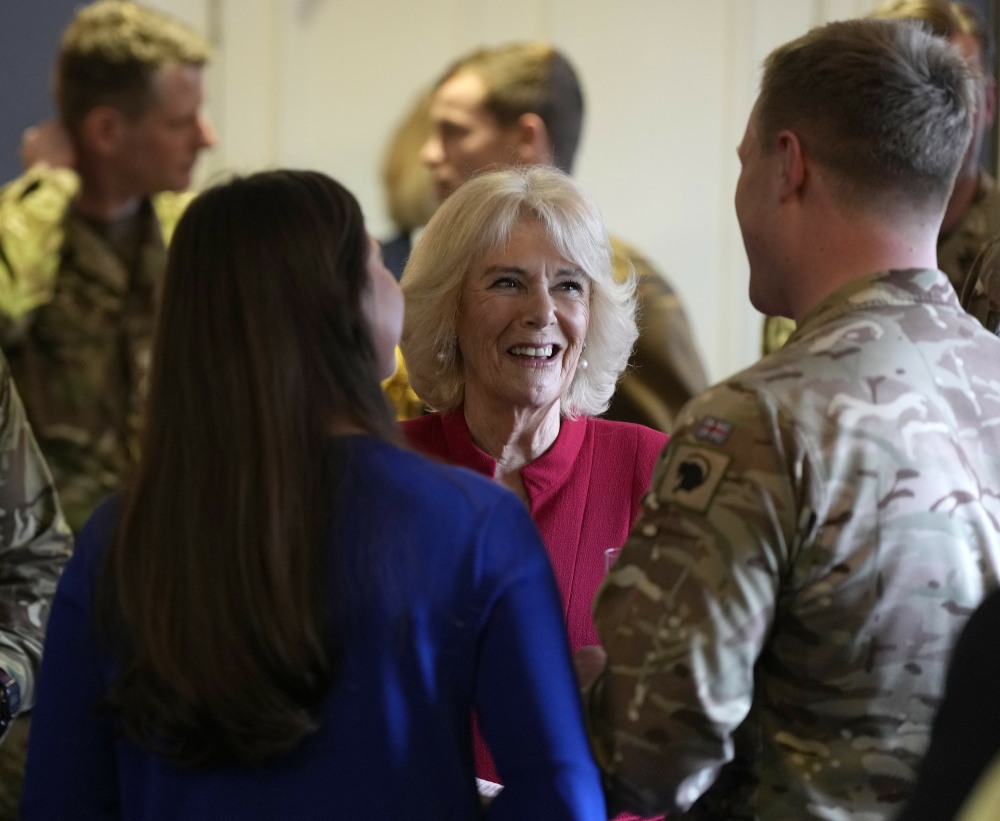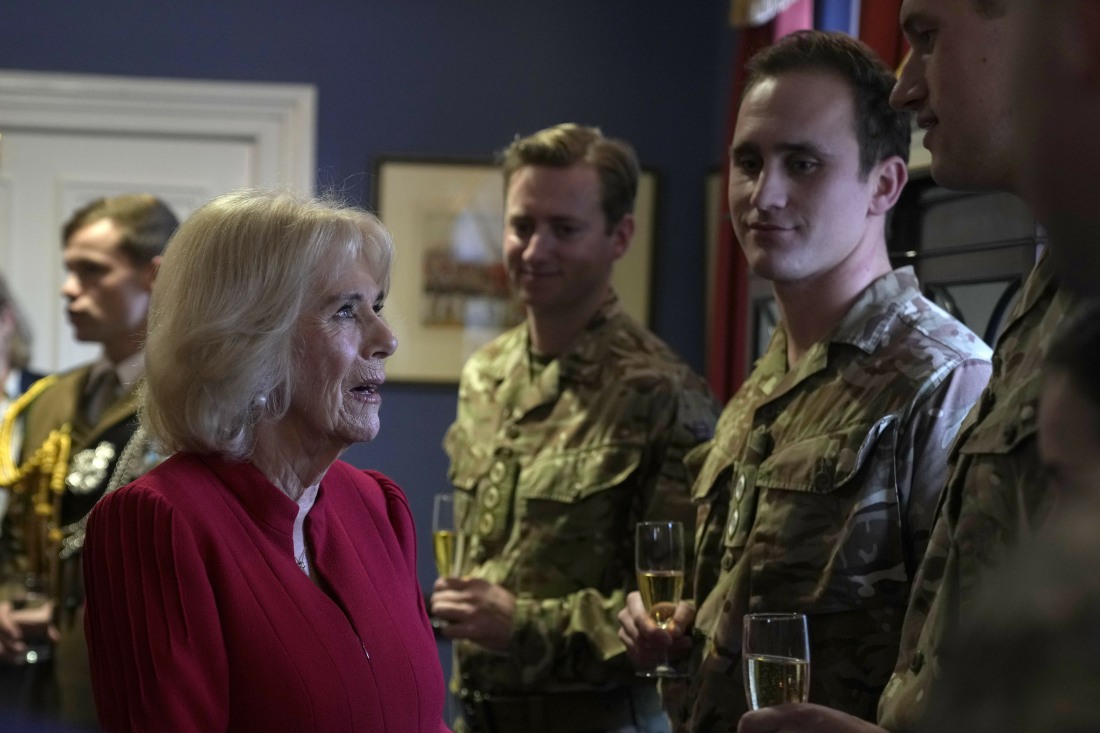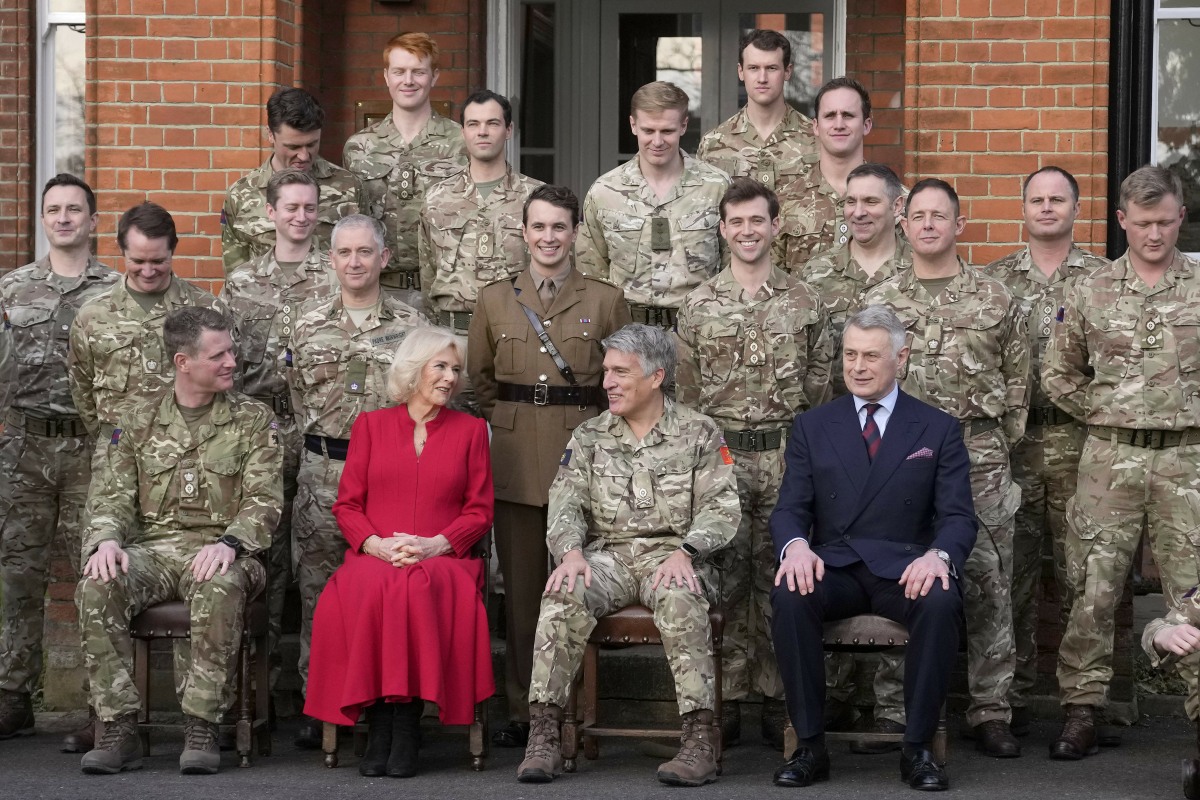 Photos courtesy of Avalon Red.