It's been Keen Early Years Week, where the Princess of Wales has launched yet another awareness-raising campaign centered on Kate going around, telling people that the early years are important. Shaping Us is no different than the Five Big Questions, which was no different from Big Change Starts Small (rip to that initiative). None of these "campaigns" are any different and none of them actually does something substantive. It's all white noise, gurning, wiglets and gloss. It's Kate preening for the cameras and telling everyone that she's a credible expert and a big girl doing important work! As I said, we're past the point where Kate is a chaotic neutral – the messaging has gotten harmful. Even credible childhood development experts are coming out and saying that Kate's fluff is dumb and unimportant, that these resources should be focused on actually solving very real problems for kids. All of this and more made it into Omid Scobie's latest Yahoo UK column – you can read the full piece here. Some highlights:
Kate's 2012 'listening and learning' charity visits: Chatting with her press secretary at the time, I was told how the duchess's "keen interest" in childhood development will likely lead to projects focused on supporting the young. A month earlier she had also taken on a patronage with Action on Addiction, a charity working with those suffering from drug and alcohol addiction and the children affected by it. "Right now she is listening and learning… in the future she hopes to find practical ways to contribute," the palace aide explained.

All of Kate's sound and keenery, signifying nothing: It's an extremely important subject. But after 12 years of work, the goods being delivered right now feel light. Some within the early years sector have already voiced frustrations. "We are well accustomed to MPs and royalty visiting early years settings, praising the invaluable work of practitioners… but nothing is done," a statement from the Practitioners of the Early Years Sector group says. "The time has long passed for 'awareness'. We need action – long-term investment and funding in the early years."

Kate's big-girl problem: And this is where the Princess of Wales will no doubt find herself stuck. Because while elevating the importance of helping children in their first five years of life to thrive is certainly necessary, there are very few options available to Kate when it comes to actually helping solve the main issue at the heart of Britain's early years crisis – funding. Budgets for preventative services for children in the country have been slashed by more than £400m since 2015 . And 4,000 early childcare providers have shut down in the last year alone due to chronic underfunding.

More slashes to the social safety net: Cuts have also seen the closures of children's centres nationwide, despite the fact they help prevent more serious social services intervention at later stages in childhood. Britain's social care system, which is already on its knees, estimates that over 15,000 young people will be taken into care over the next three years. As the country falls deeper into its cost of living crisis, and childcare providers raise prices due to funding pressures, is Kate's awareness project really able to do much at all?

Ineffective royal work: If anything, Shaping Us exposes the ineffectiveness that the Royal Family's charity work can have. Because it is almost impossible to make an impact in this field, or even usher in the smallest of change, without considering all the social factors that have an impact on early development. And that cannot be done without stepping into policy or politics — the one thing Kate can't do as a working member of the Royal Family.

The Art Room disaster: Two years ago The Art Room charity Kate first visited in 2012 shut down its facilities for good after it became no longer financially sustainable. Shrinking school budgets from the government were to blame, and while Kate was able to shine a light on their work through the odd royal engagement, her limitations as a royal patron meant that she would never be able to lobby to keep it going.

The third landmark announcement: This week's awareness drive launch is the third "landmark" announcement by the Princess of Wales on this topic in as many years. The message is essential, and she makes a serious case, but no matter how many versions of it we hear, Kate's hope and a wish are unlikely to bring the necessary solutions. Given that Kensington Palace says this is her "life's work", I hope she can eventually prove me wrong.
While I know what Scobie is doing here – and god knows, he has his own set of limitations as part of the royal press pack – it would be interesting if he actually came out and said it. Like, he's going too far to half-way excuse Kate here: "while Kate was able to shine a light on their work through the odd royal engagement, her limitations as a royal patron meant that she would never be able to lobby to keep it going." Kate could easily brush off the shackles of her royal patron "limitations" if she wanted to. She could have hosted fundraisers for the Art Room, she could have used her staff to come up with some kind of scheme to raise money online by selling the students' art, she could have done a lot more than she did. It wasn't because of the limitations of the royal role, it was because Kate is lazy, dull and unimaginative.
THAT is the larger problem – while the royal-patronage system is deeply flawed, all of these people could do a lot more without being called "political." And seriously, if the point of Kate's dumbf–k Early Years campaign is to raise awareness of just how basic and fundamental it is to give children a head start in life, why is that political? That's the argument she could make, if she had two brain cells to rub together. "All kids need access to nursery schools and Head Start programs" is only a political hot potato if you think poor children don't deserve to be nurtured.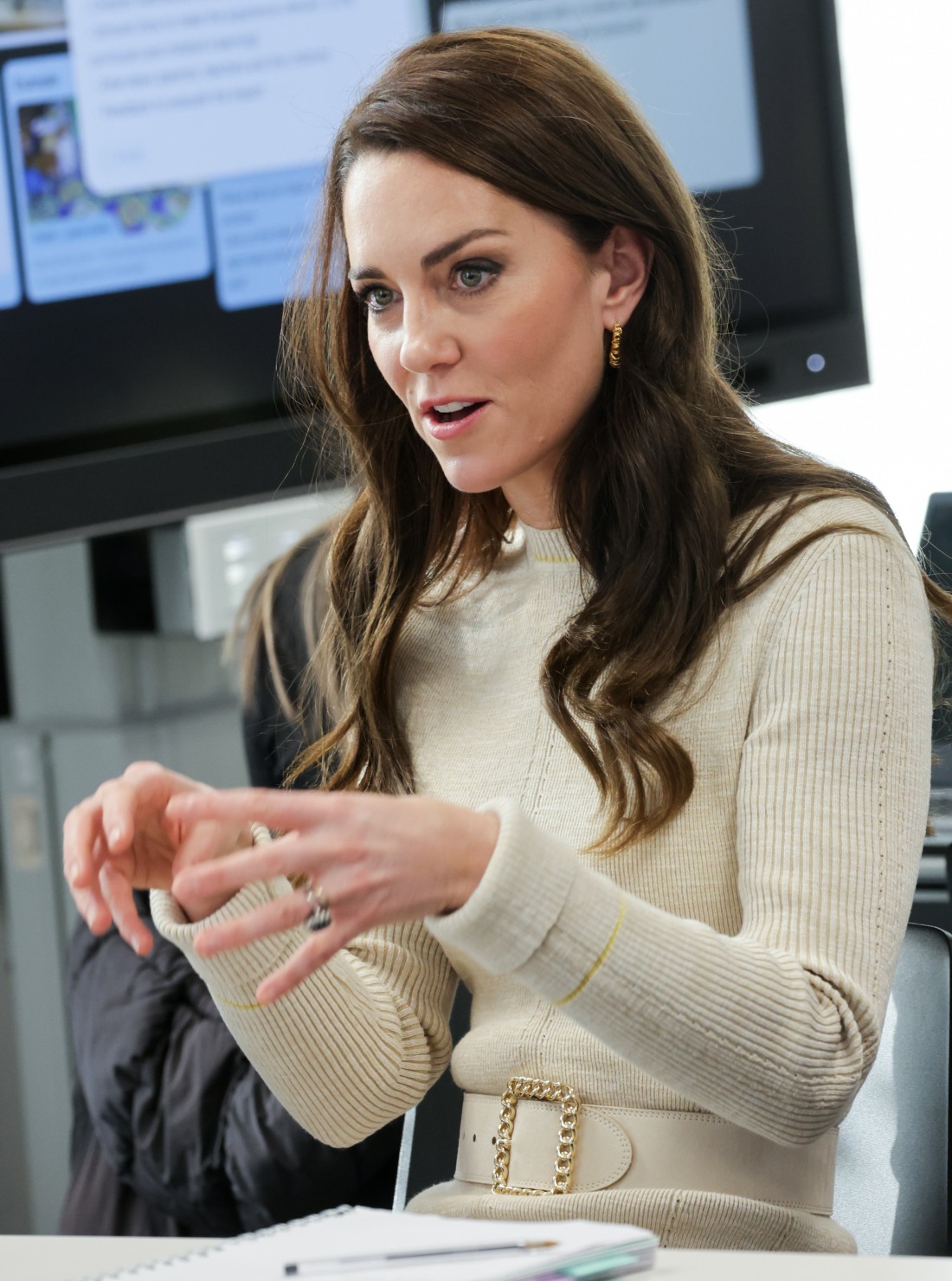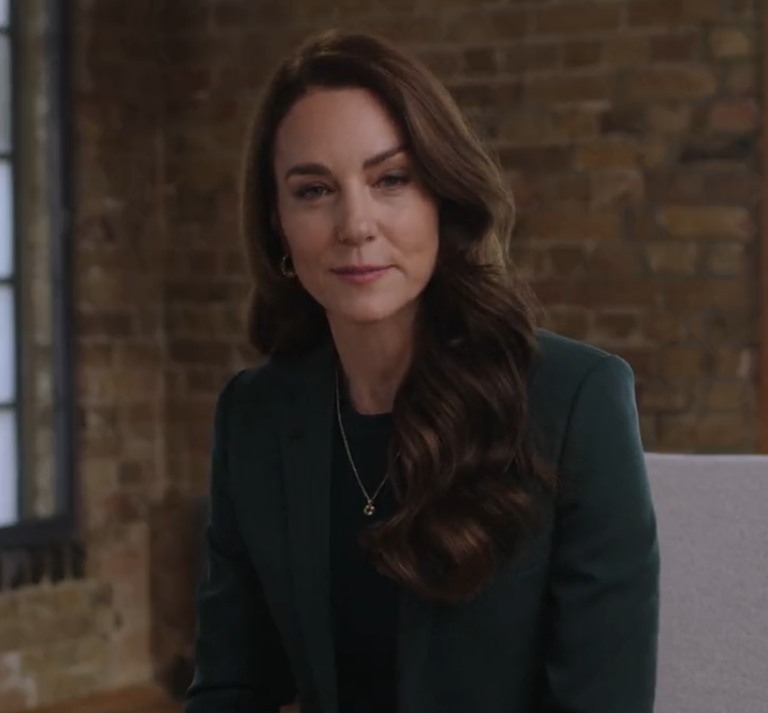 Photos courtesy of Avalon Red, Cover Images, KP.