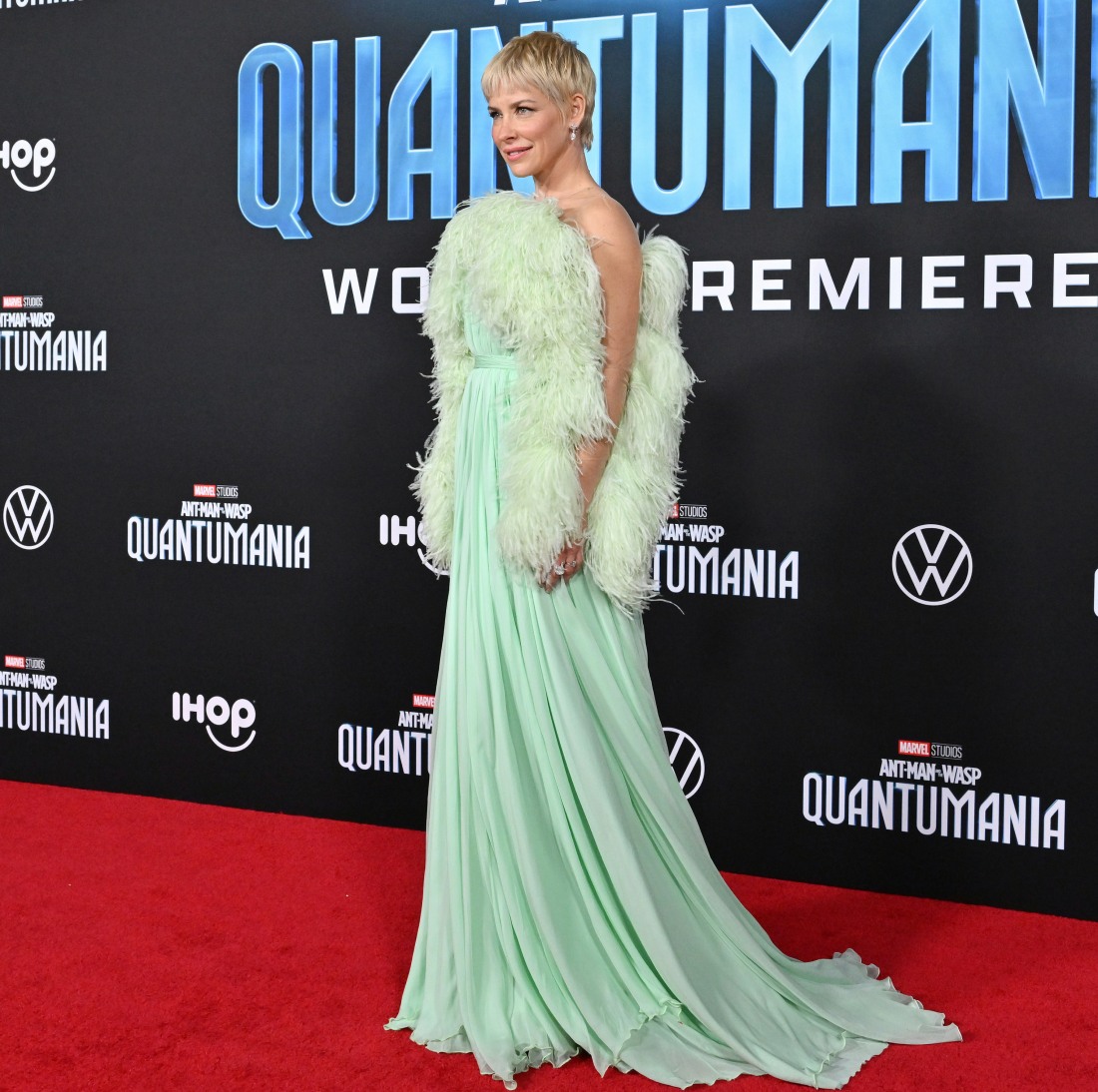 It's sort of funny how effective the Marvel machinery is at shutting down some of their problematic stars. Nary a whisper was uttered about Letitia Wright's anti-vaxx views or her vaccination status when it came time to promote Black Panther: Wakanda Forever. So it is with Evangeline Lilly as well – Lilly is part of the Ant-Man franchise, and here she is at last night's LA premiere. In 2020, she refused to quarantine during the pandemic and made a huge deal about how Covid wouldn't kill anyone and people were overreacting. Last year, she attended that unhinged anti-vaxx rally in Washington too. And once again, none of that will be brought up during the promotion of Ant-Man and the Wasp: Quantumania. Her dress here is Giambattista Valli and it's awful! Wrong color, wrong hair, wrong silhouette, wrong vibe.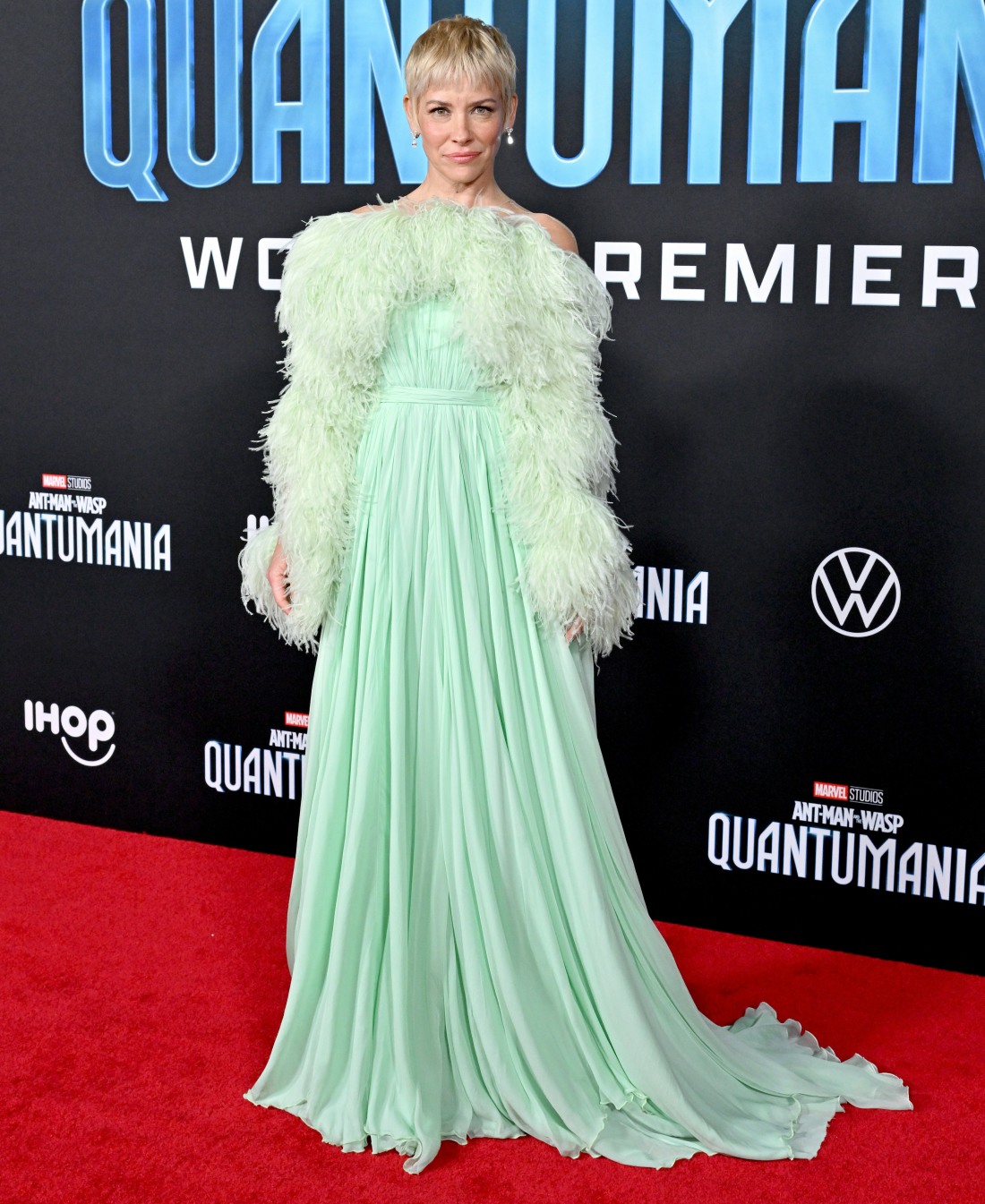 Here's Paul Rudd and his wife Julie Yaeger. I would hate to be married to him, honestly. He seems like a very decent, normal man, but I couldn't be married to a man who never ages!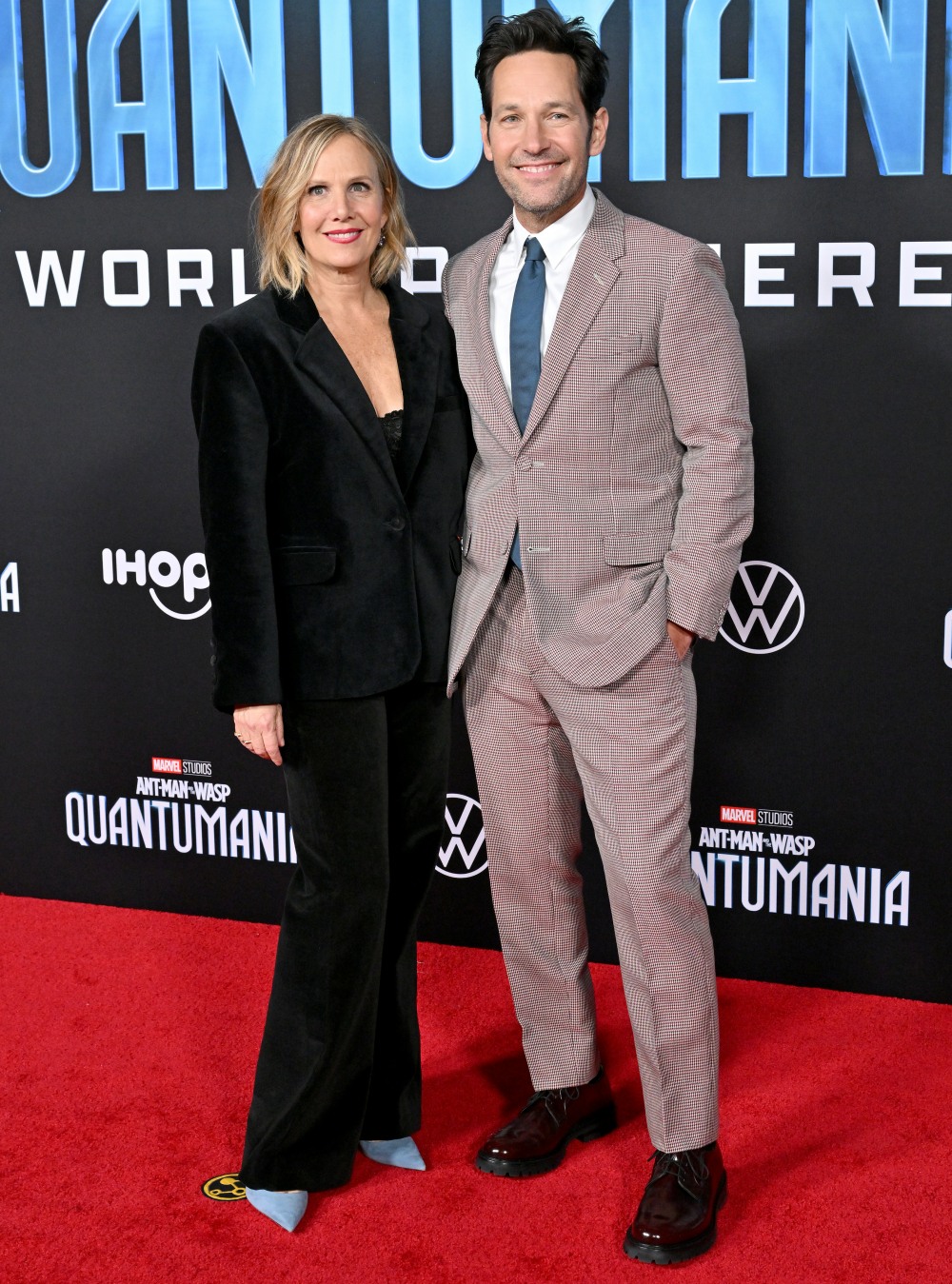 Michelle Pfeiffer in Saint Laurent. My favorite look of this carpet. She's a goddess.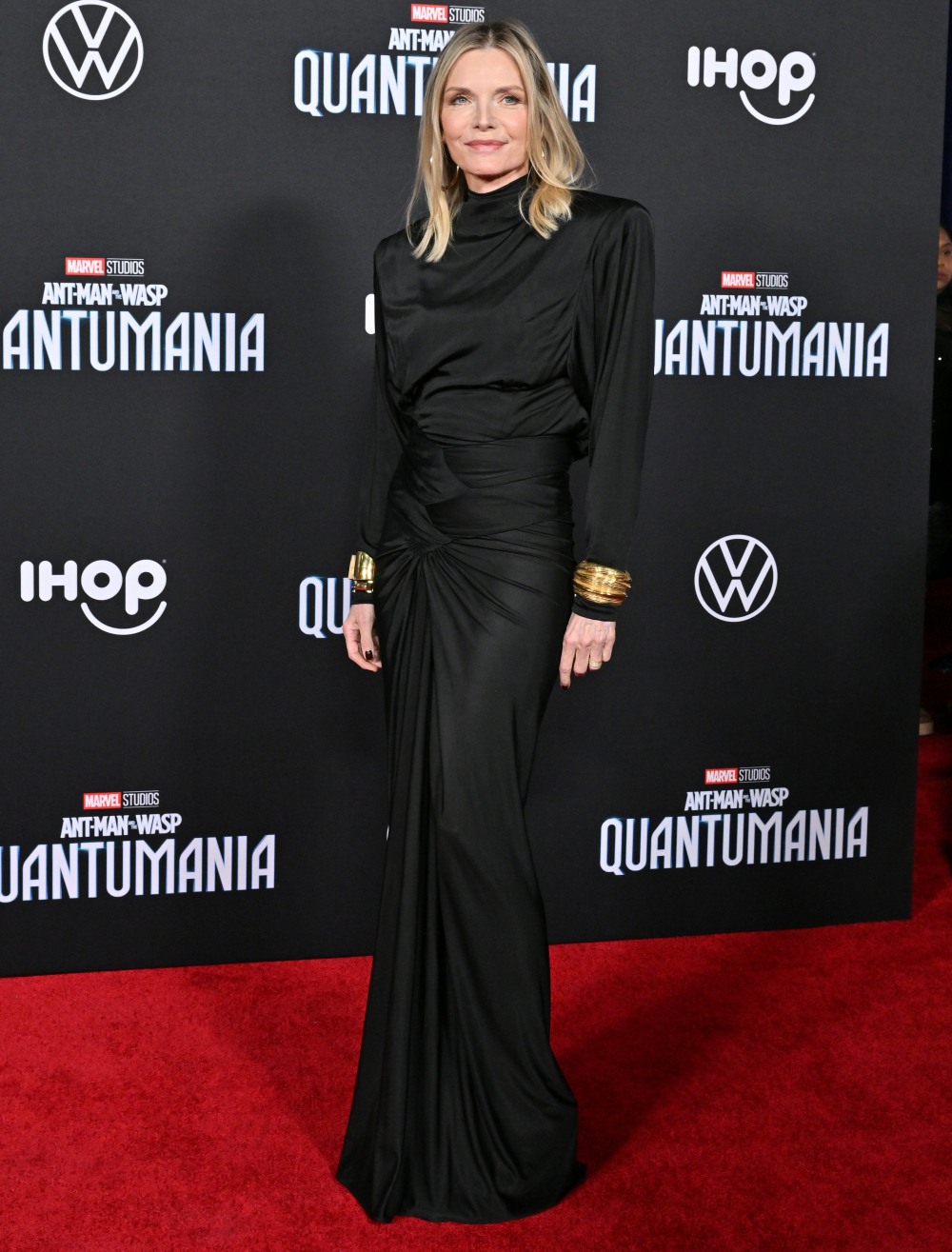 Michael Douglas and his wife Catherine Zeta-Jones, plus their son Dylan. Catherine wore Carolina Herrera. I generally dislike these kinds of "mullet dresses," but Catherine is pulling this off. Dylan looks more like his mom than his dad too.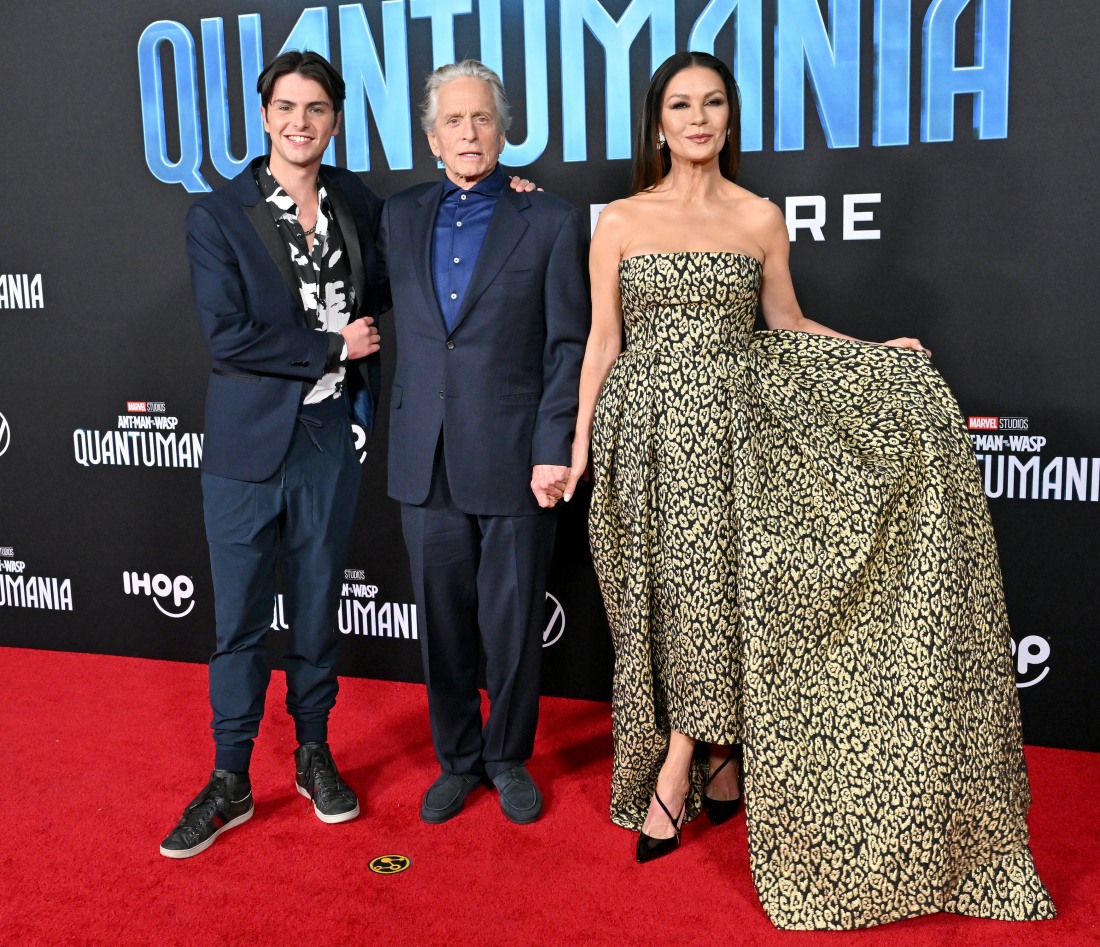 Kathryn Newton in Rodarte. Eh. I hope this wasn't her first choice.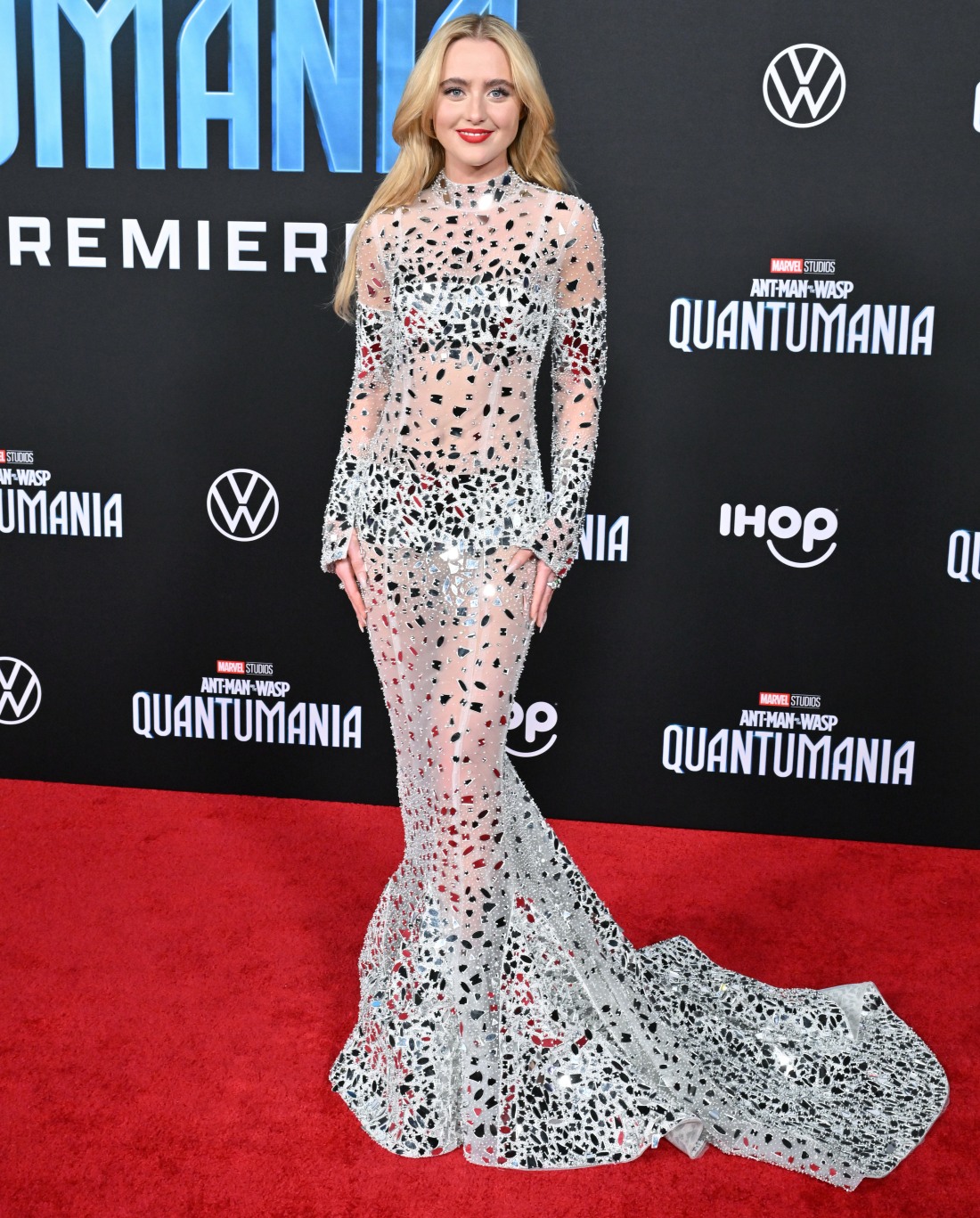 Photos courtesy of Cover Images.