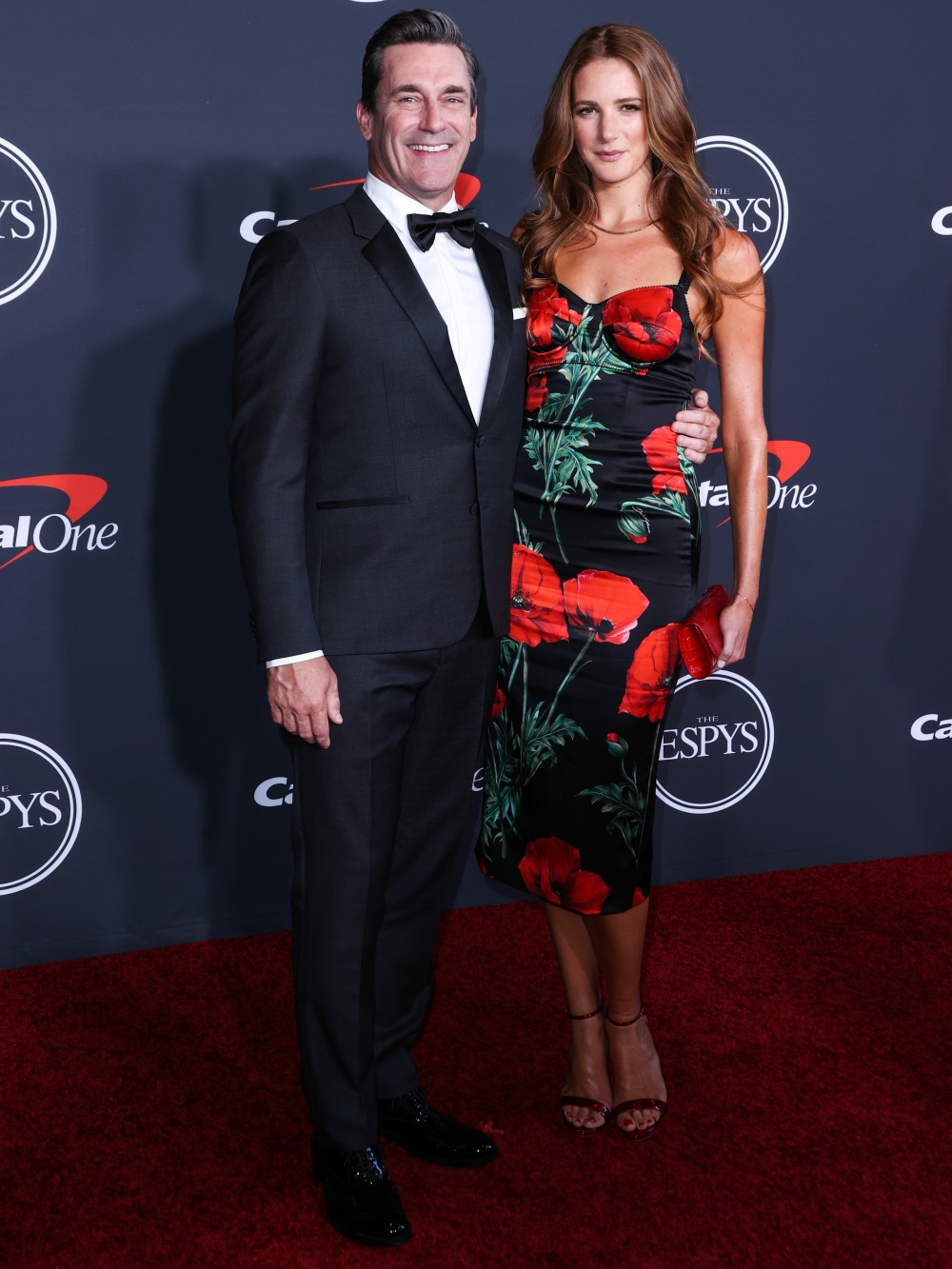 In 2015, Jon Hamm's life fell apart. An old criminal investigation and prosecution from his college days came to light, and it turns out he was the ringleader of violent fraternity hazing assaults when he was in Texas. That all came to light in 2015. Then Mad Men ended, then Hamm went into rehab, and then he and Jennifer Westfeldt were done after eighteen years together, longer than most marriages and what was (in essence) a common-law marriage. In recent years, Hamm has been with Anna Osceola, who is 34. Hamm is 51. Now they're engaged:
Jon Hamm and Anna Osceola are engaged! The Confess, Fletch costars are set to wed after two years of dating, PEOPLE confirms. The pair first reportedly met on the set of the AMC series Mad Men in 2015, before being spotted together on several occasions and romantically linked in 2020. Hamm's rep has not commented.

Osceola, 34, appeared in the series' final episode, where she had a small role playing the receptionist at Esalen, a spiritual California retreat that Hamm's character (Don Draper) attended. At the time, Hamm, 51, was in a long-term relationship with Jennifer Westfeldt. The couple split months later after 18 years together.

Hamm and Osceola, who both keep off social media, were photographed together once in 2017; romance rumors took off in 2020 when they were seen out multiple times. Since then, they've been spotted stepping out for meals, playing tennis and enjoying a day at the beach. They also took a vacation to Italy together in September 2021.
How are we calling this "two years of dating" when they've likely been together since 2017? The math isn't mathing. As for this engagement… one of the biggest mysteries (for me) of Hamm's relationship with Westfeldt was why they never married and which one of them was reticent. We heard different things over the years, that Hamm was up for it and she wasn't, or vice versa. I don't know. After nearly two decades in a long-time partnership, it must be hard to watch your ex propose to his next serious girlfriend. Sigh… in any case, congrats to Hamm and Anna Osceola.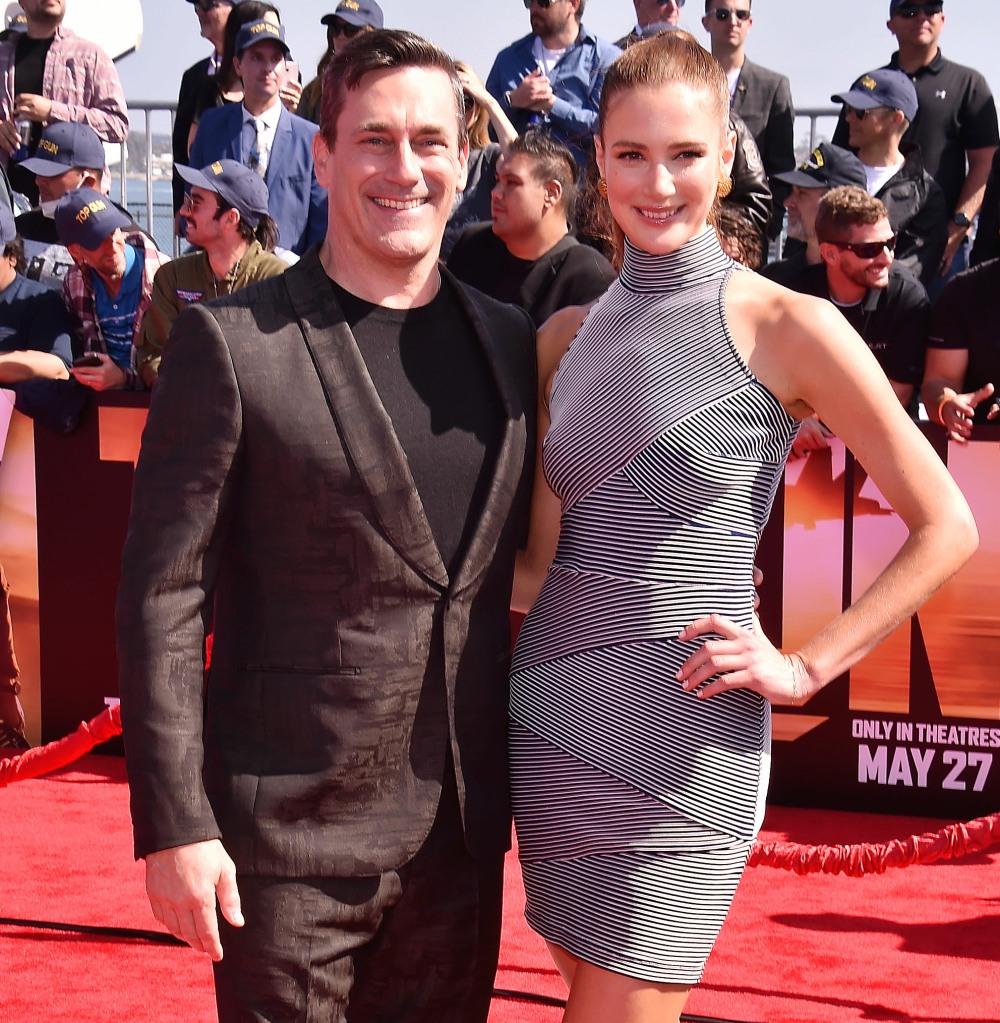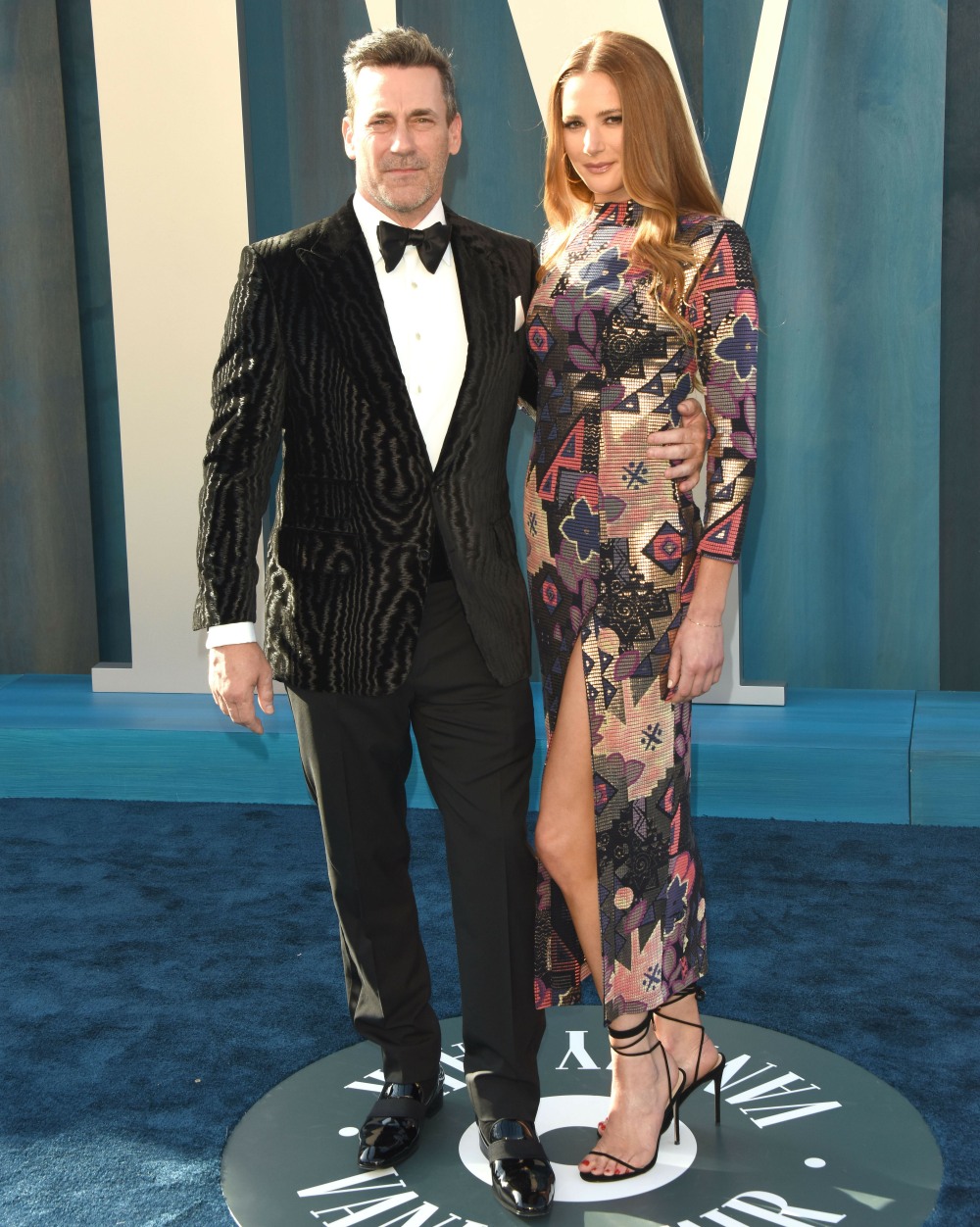 Photos courtesy of Avalon Red, Backgrid.