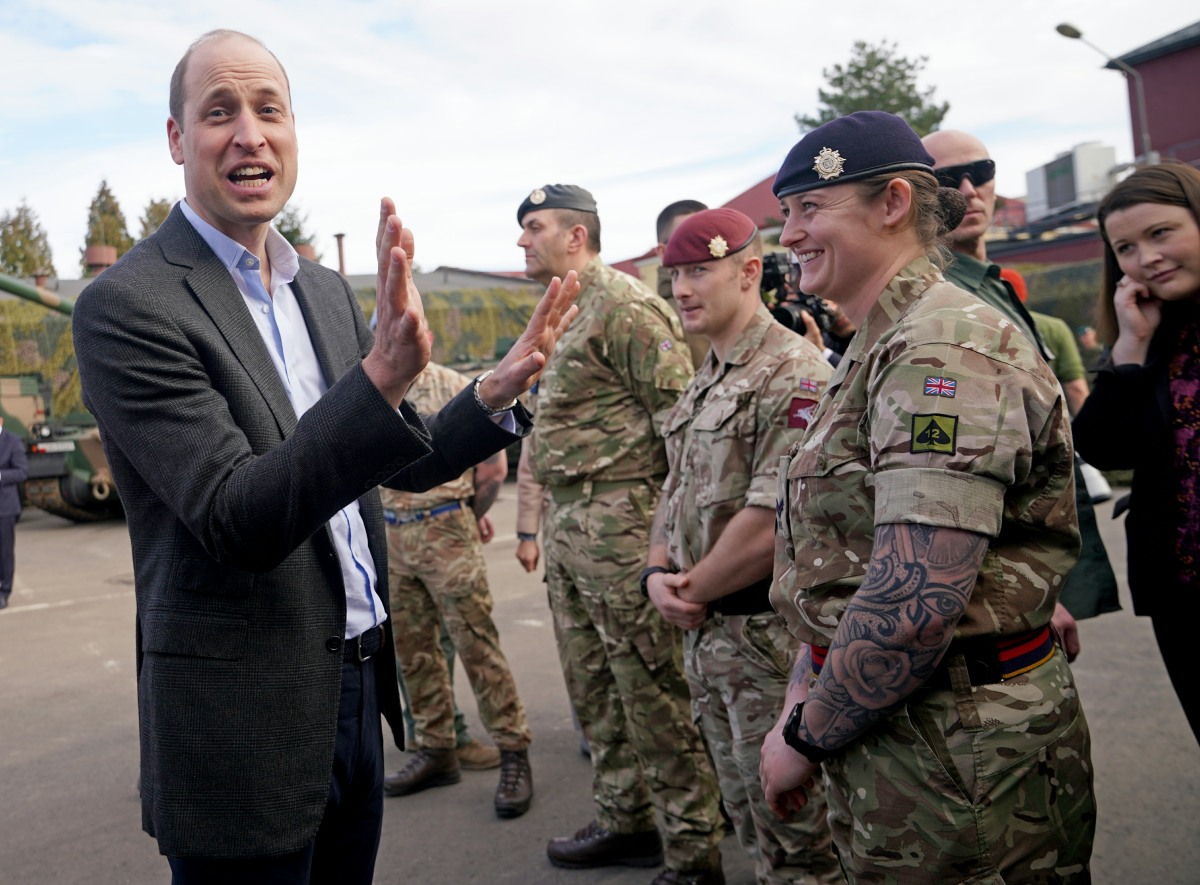 Prince William moves in secret a lot these days. He's always "popping up" at unannounced events or taking "surprise" trips to wherever. This is one of the rare times where I understand the secrecy though – William made a surprise trip to Poland, specifically to visit some of the British and Polish troops working together to provide support for Ukraine, and to help care for the influx of Ukrainian refugees. While he was not "on the border," I imagine it was still a security risk for William to travel to Poland and do this photo-op.
Prince William made a surprise trip to Poland on Wednesday to thank the people for their "humanity and hospitality" during the ongoing crisis in neighboring Ukraine. The Prince of Wales, 40, spent Wednesday afternoon with troops from Britain and Poland, who are helping to train Ukrainian forces. He then headed to Warsaw to meet some of the 300 Ukrainian women and children, who — as recently-arrived refugees — are being housed in a converted office block.

Aides point out that Prince William and Princess Kate have followed the Ukrainian crisis since the beginning and have had an ongoing dialogue with Ukraine President Volodymyr Zelenskyy and first lady Olena Zelenska.

"But he wanted to look into the eyes of the Polish people and say thank you for everything they have done. That is the main message he was putting across to the Polish and British military," a spokesman tells PEOPLE.

Upon landing in Warsaw, Prince William said it was "fantastic" to be back in Poland.

"Our nations have strong ties. Through our cooperation in support of the people of Ukraine and their freedom, which are also our freedoms and yours, these ties are further strengthened," he said. "I'm here because I want to personally thank the Polish and British troops working in close and crucial partnership. I also want to pay tribute to the inspiring humanity of the Polish people. You have opened your hearts as much as your homes."

During Prince William's visits to the military, near Rzeszow in the southeast of the country, he saw the 3rd Brigade Territorial Defence Force base that has been heavily involved in providing support to Ukraine and where British and local troops have formed close ties. He also met the Polish Defence Minister, Mariusz Blaszczak. William then headed to see the British Armed Forces located nearby. The area is at the fulcrum of where allies from the U.S., U.K. and around the world provide artillery and weapons to the defenders over the border.

Prince William told the troops, "Thank you for hosting me today. I just wanted to come here in person to say 'thank you' for all you are doing — keeping everyone safe out here and keeping an eye on what's going on."

"Just a big thank you for what you do on a day-to-day basis," he added. "I know some of you are coming to the end of your time out here. So looking forward to a bit of 'R and R' when you get home. You are doing a really important job out here and defending our freedoms is really important and everyone back home thoroughly supports you. And everything you are doing with the Poles and our Polish counterparts in providing that safety is really important. Lovely to meet you and good luck."
"So looking forward to a bit of 'R and R' when you get home…" Says the laziest prince??? As for the rest of it… do you want me to say it? The man visited refugees YET AGAIN and arrived empty-handed. In this particular situation, we don't know exactly how difficult it would have been to bring in supplies or care packages or toys for the refugee children. But that just makes it all the more cruel when William and Kate have visited refugees and foodbanks in the UK and they still arrive empty-handed. It would be one thing if William was solely visiting military personnel – but he made a point of also visiting refugees. And all he had to offer was a smile, I guess. At least he didn't tell the refugees that it's very alien to see this kind of thing in Europe.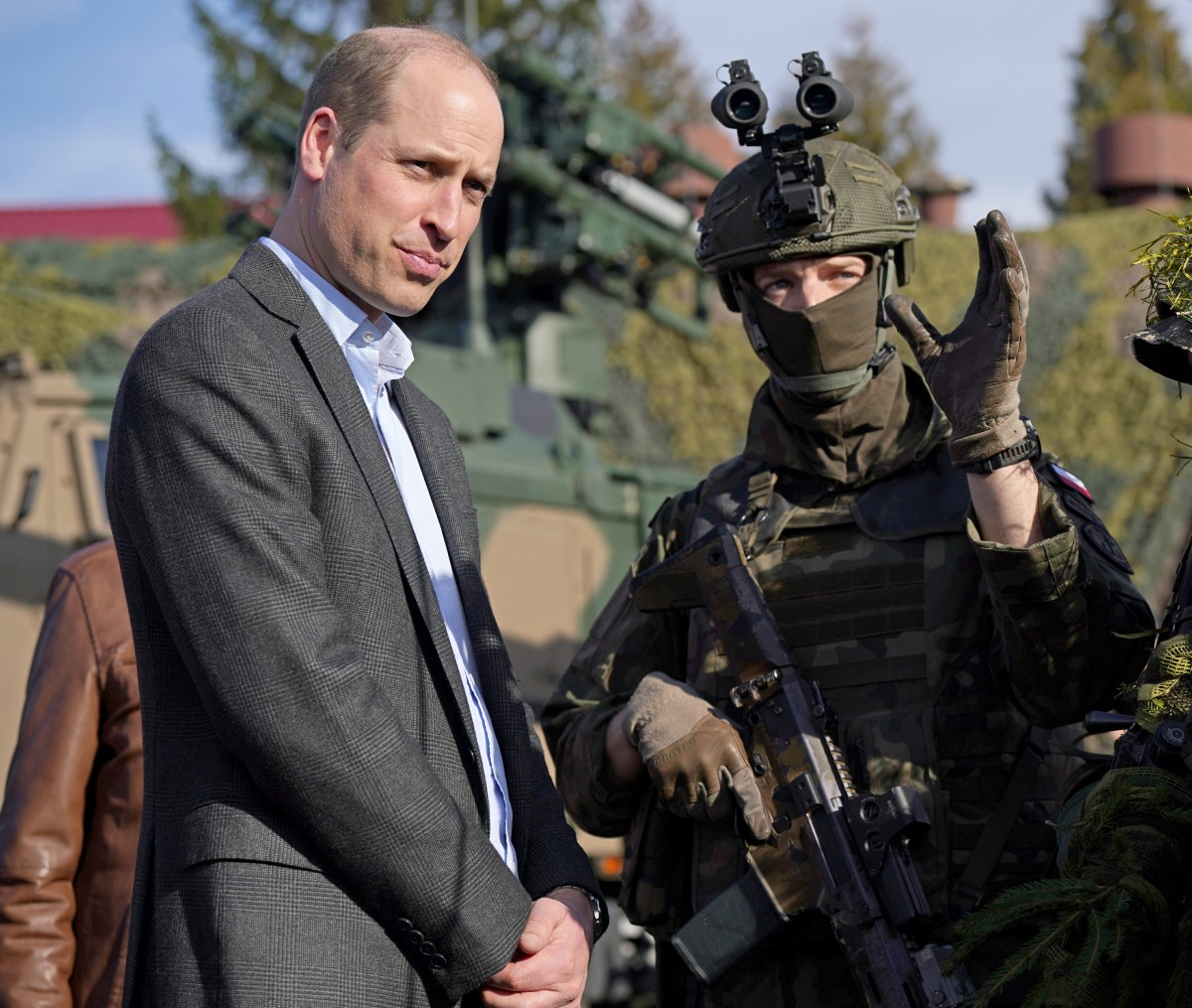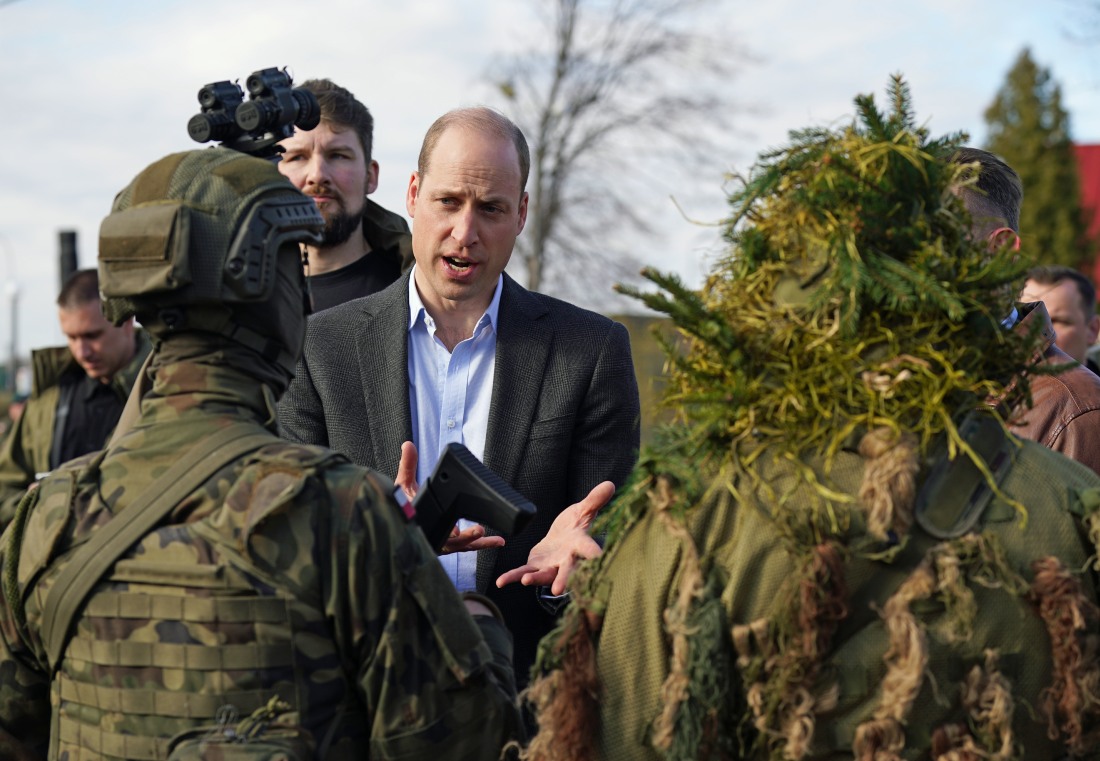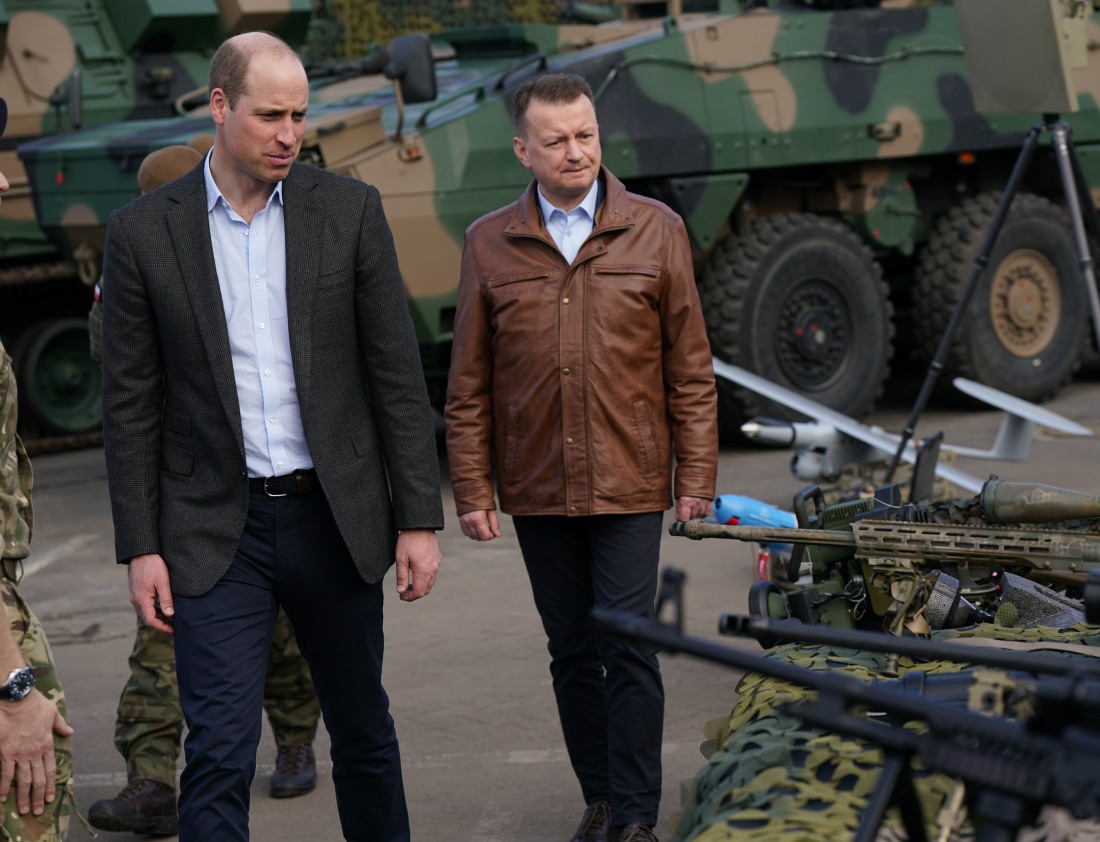 Photos courtesy of Cover Images.