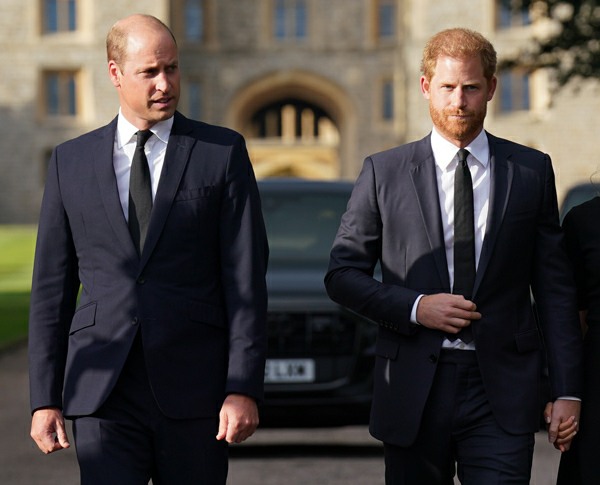 Prince William's "friends" have been briefing The Daily Beast's Royalist column for months/years about how much William despises Prince Harry and Meghan. In recent months, those same friends have briefed Royalist that William would prefer that the Sussexes not come to King Charles's coronation, and that if this was William's coronation, Harry would not be invited. Recently, those friends also briefed Royalist that William was "baffled" by Harry's reticence to confirm his attendance. So here we are – Harry is coming to the Chubbly and Meghan is not. What say those sources now? From the latest Royalist column:
The Windsors are relieved: The friend told The Daily Beast: "Charles will be thrilled that Harry will be there. He has always made it very clear that he loves both his sons." Asked if Charles would be relieved that Meghan was not attending, the friend refused to be drawn, but said, "It's a reasonable solution. I think everyone will just be relieved that this distraction is now settled."

Cooler feelings for the Black woman: Harry's attendance will likely not be without controversy but across the wider family in general, there is still strong affection for Harry, in contrast to the generally cooler feelings towards Meghan. Even Sarah Ferguson, for example, recently told an interviewer that she "does not really know" Meghan. Similarly, although his popularity has plummeted in recent months, there is still significantly greater sympathy and approval for Harry among the British general public than there is for Meghan. Her absence, therefore, massively reduces the possibility of an outbreak of boos among the crowd gathered at Westminster Abbey next month.

William is still incandescent: On Harry's last visit to the U.K., to attend the opening sessions of a court case he is bringing against the publisher of the Daily Mail, Charles' side briefed he was "too busy" to meet Harry. It seems hard to imagine, therefore, he will be able to find the time for a chat on the weekend of 6 May. As for a meeting with his brother, forget it: a friend of William's told The Daily Beast: "Relations are so bad between the brothers that it would be a miracle if they look each other in the eye at Westminster Abbey. No-one thinks they will be meeting up for a quiet pint."

Betrayed Peg: Sources have told The Daily Beast that Prince William considers his brother betrayed him by the series of revelations and attacks he made on him and Kate in the Netflix series Harry & Meghan and his book, Spare.

No apologies & no contact: The royals insist they have nothing to apologize for and it is understood there has been no direct contact between Harry and his brother or father since he published his book.
While Harry made it clear that he wanted his family to apologize for how they treated Meghan, he also made it clear that he wasn't expecting them to do so. He understands that his family is trash, just as he understands that it's his "duty" to at least show up for his father in some way. It's clear (to me) that Harry is doing this to honor his (dogsh-t) father and be the bigger man and Harry's decision was entirely about Charles and not Camilla or William or Kate. So read this as William's desperation to be included in Harry's narrative. William is in the corner, screaming "I won't have a drink with you, don't even ask, I AM BIG MAD." And Harry was like "I don't even think about you."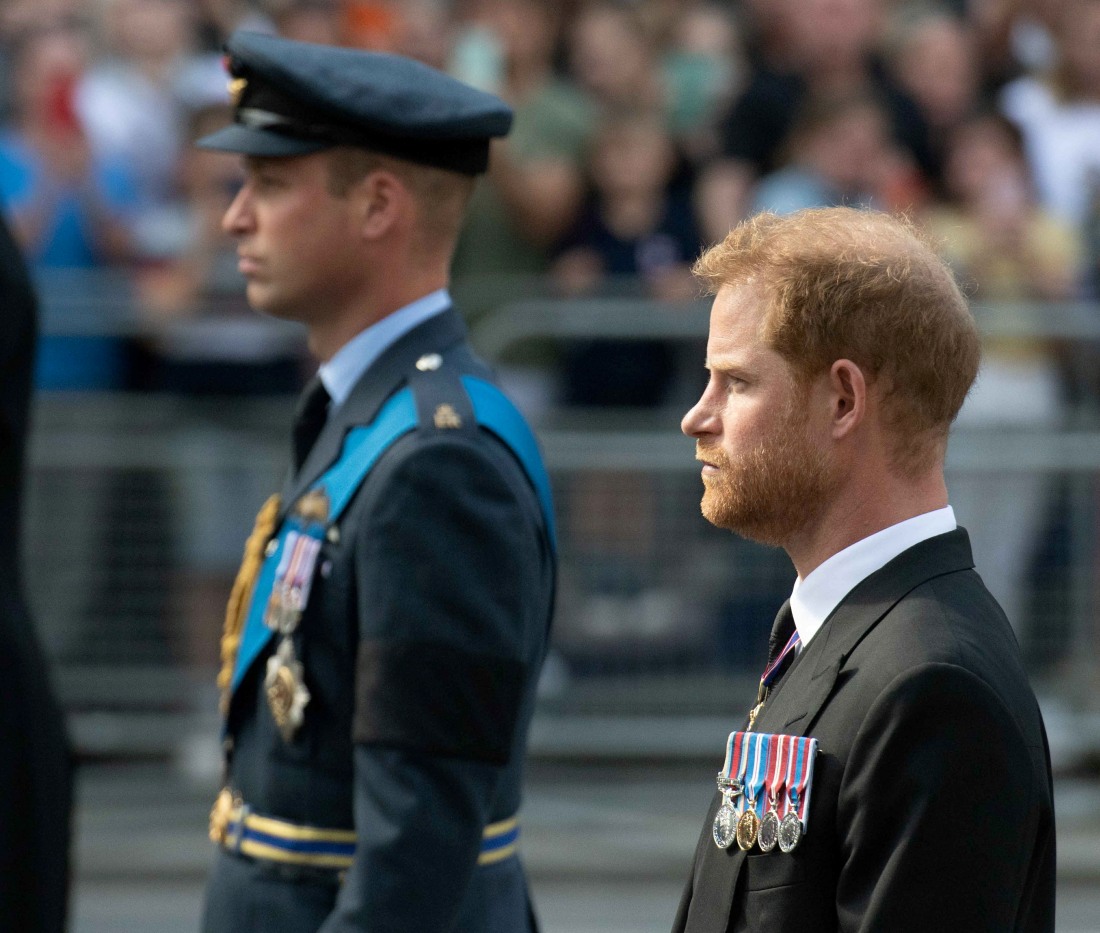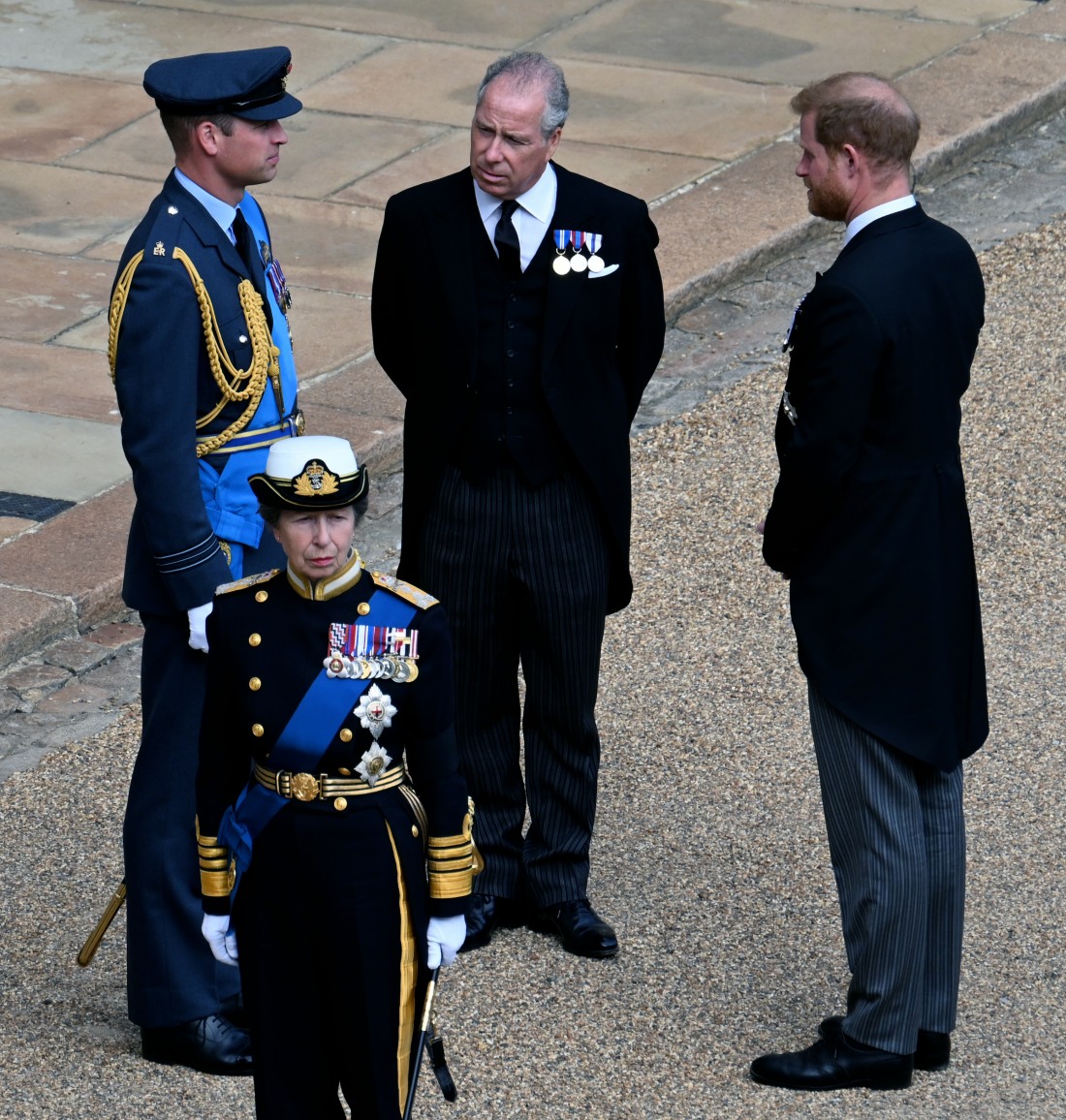 Photos courtesy of Avalon Red, Cover Images.