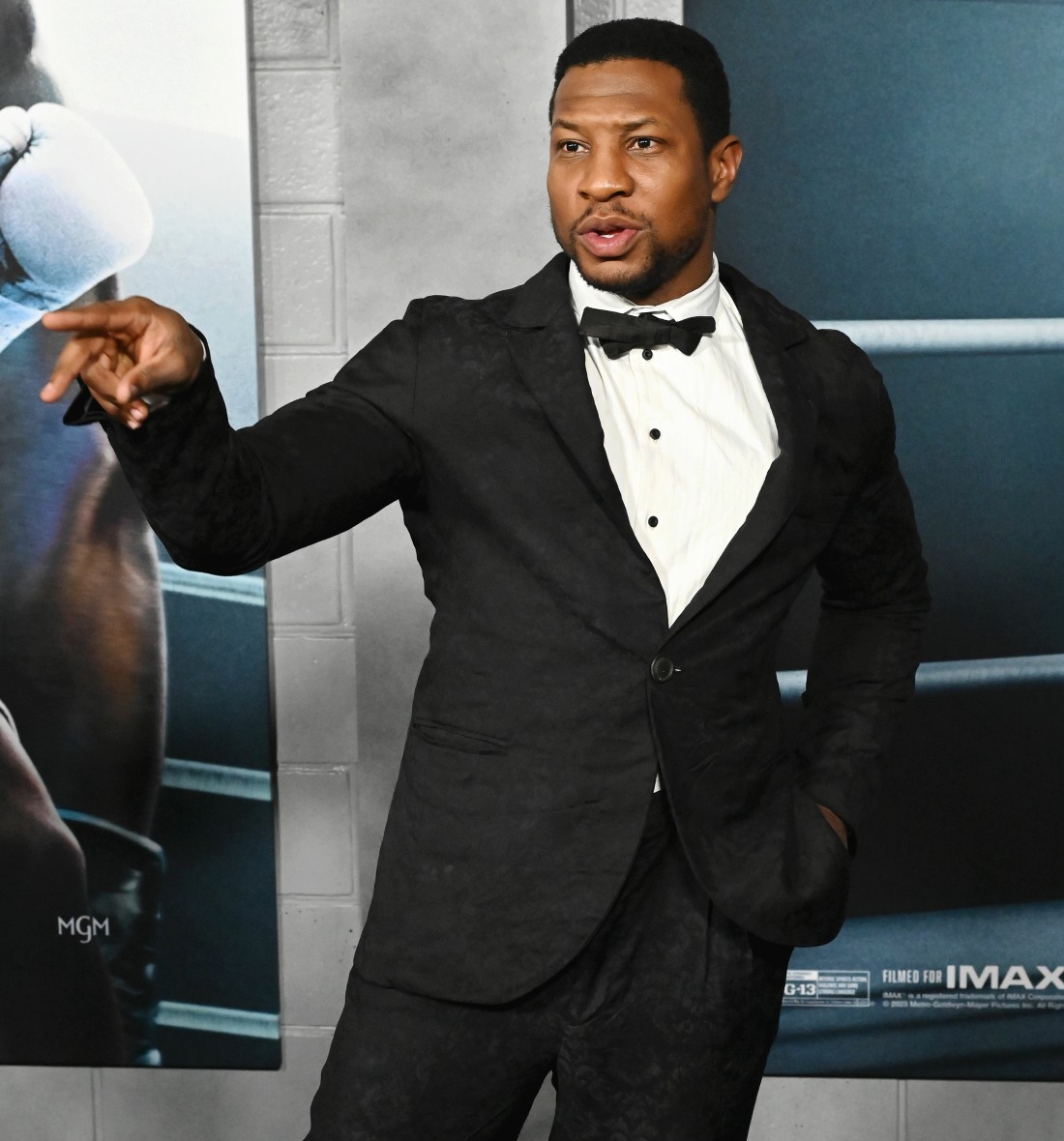 It's true that Jonathan Majors is being treated differently than Ezra Miller. Miller went on a cross-country crime spree for the better part of two years, and people are still unraveling what they did. Plus, the studios are (still) completely protecting Miller and last year, Miller was seemingly forced into in-patient (?) treatment/rehab as a way to protect their career and explain the crime spree. Like, it's not a debate – Miller was treated much differently because they're white, and if it was up to me, Miller would have lost all of their jobs and their management team would have pulled the plug too.
I do think – as I mentioned before – that the Jonathan Majors situation more closely resembles Armie Hammer's downfall. There were rumors about Hammer's abusive behavior before everything started coming out, and when the reckoning came for Hammer, he was dropped from all of his upcoming projects and he lost his publicist, manager, agent, everybody. That's what's happening now with Majors. Following his arrest in late May for domestic violence against his girlfriend, the rumormill began churning. Majors' legal team didn't help matters, releasing the victim's texts which they claimed would exonerate him, but in fact were even more damning than the police report. This week, Majors was dropped by his management team. Deadline now reports that Majors is being quietly dropped from almost all of his upcoming projects:
Jonathan Majors has been dropped from a slew of projects we hear on good authority including Protagonist Pictures' feature adaptation of the Walter Mosley novel, The Man in My Basement, an ad campaign for the Texas Rangers MLB team, as well as an unannounced Fifth Season's Otis Redding biopic which the Emmy-nominated actor was circling.

The latest on Majors comes in the wake of yesterday's news that his manager, Entertainment 360, and publicist, The Lede Company, have cut ties with the actor, who is facing domestic violence allegations in NYC after a March 25 incident involving a dispute with a 30-year old woman.

Majors was set to star and executive produce The Man in My Basement under his Tall Street Productions banner. A replacement for Majors is underway. The pic also has Willem Dafoe attached. Protagonist Pictures did not return request for comment by Deadline.

Dallas, Texas was one of the areas Majors grew up in. Following Majors' arrest, the Texas Rangers had to pivot from Majors in their 2023 season ad campaign. When reached by Deadline, Texas Rangers provided no comment.

Meanwhile, Majors was kicking the tires on a Fifth Season project, early in the works, entitled Otis and Zelma, which has the full support of Redding's estate. No deals were signed on the Stephanie Allain produced project, but Majors is no longer under consideration for the film, Deadline has been informed.

As we also first told you yesterday, Majors is no longer attending this year's Met Gala as one of its guests.

Majors remains with the MCU cast as their main villain in future phases, Kang the Conqueror, a character which appears in Disney+'s Loki season 2, and is slotted to star in 2025's Avengers: The Kang Dynasty and 2026's Avengers: Secret Wars.
Yeah – even though the Hollywood system spent a lot of money turning Majors into a big deal for months, it's a pretty easy choice for most producers to simply drop him for now. I would also imagine that many people are waiting to see what Marvel does. Meanwhile, there's no mention of Magazine Dreams, his indie movie which sold at Sundance this year. They were talking about that film as a potential awards-season contender for Searchlight, but no one is even mentioning it for the summer and fall film festivals. Showbiz411 compares Searchlight's dilemma to the Nate Parker mess several years ago – where Parker directed and starred in The Birth of a Nation as a potential awards-season contender, then everyone dug up his rape charge.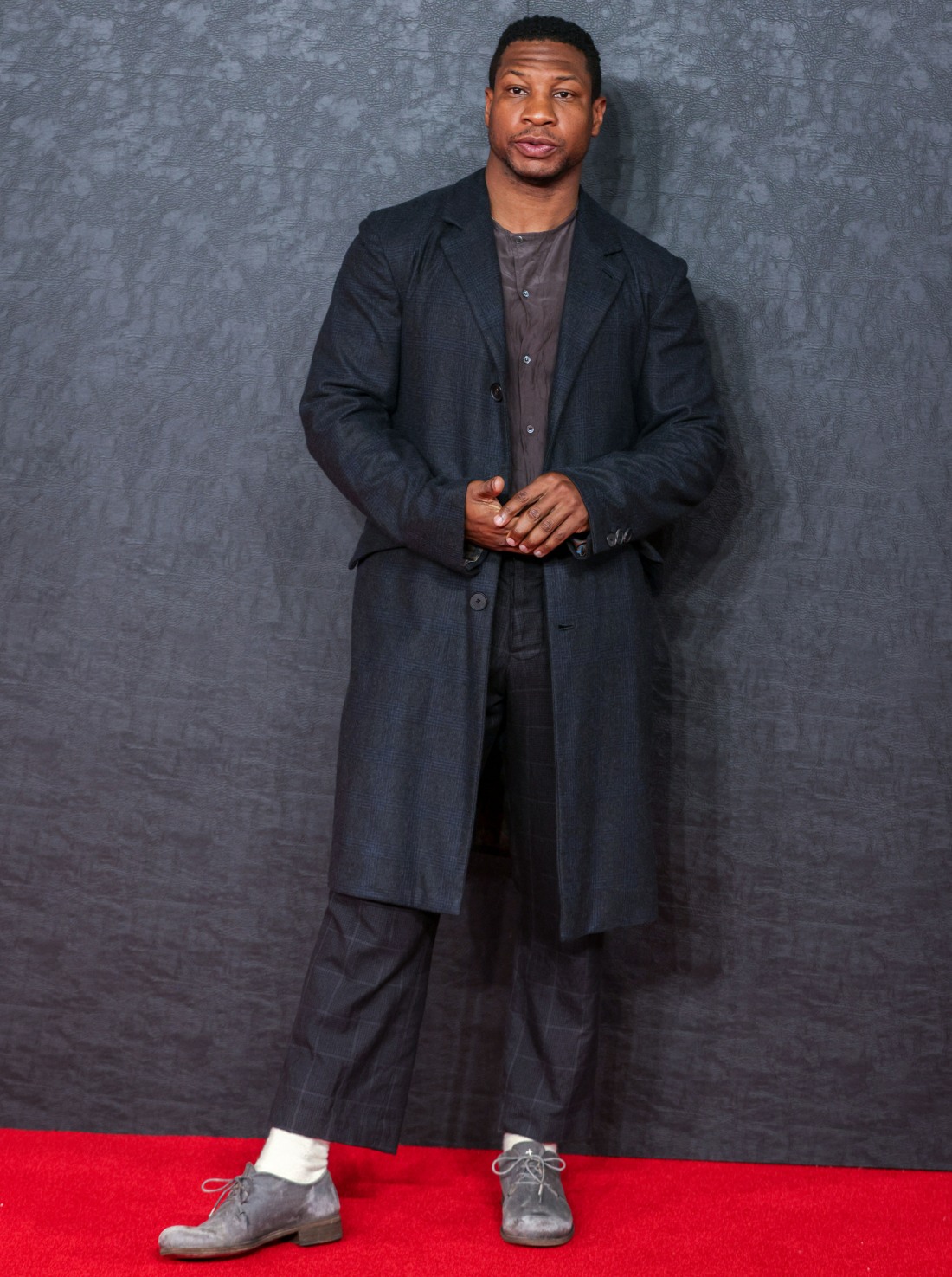 Photos courtesy of Avalon Red.

Jonathan Majors at Creed III film premiere at Cineworld Leicester Square in London, UK, 15 February 2023,Image: 756345895, License: Rights-managed, Restrictions: , Model Release: no, Credit line: James Shaw / Avalon
HOLLYWOOD, CALIFORNIA – FEBRUARY 27: Jonathan Majors attends the Los Angeles Premiere of "CREED III" at TCL Chinese Theatre on February 27, 2023 in Hollywood, California.,Image: 759431241, License: Rights-managed, Restrictions: , Model Release: no, Pictured: Jonathan Majors, Credit line: Jeffrey Mayer / Avalon
Jonathan Majors arrives on the red carpet of The 95th Oscars® at the Dolby® Theatre at Ovation Hollywood on Sunday, March 12, 2023.,Image: 762316040, License: Rights-managed, Restrictions: , Model Release: no, Credit line: – / Avalon