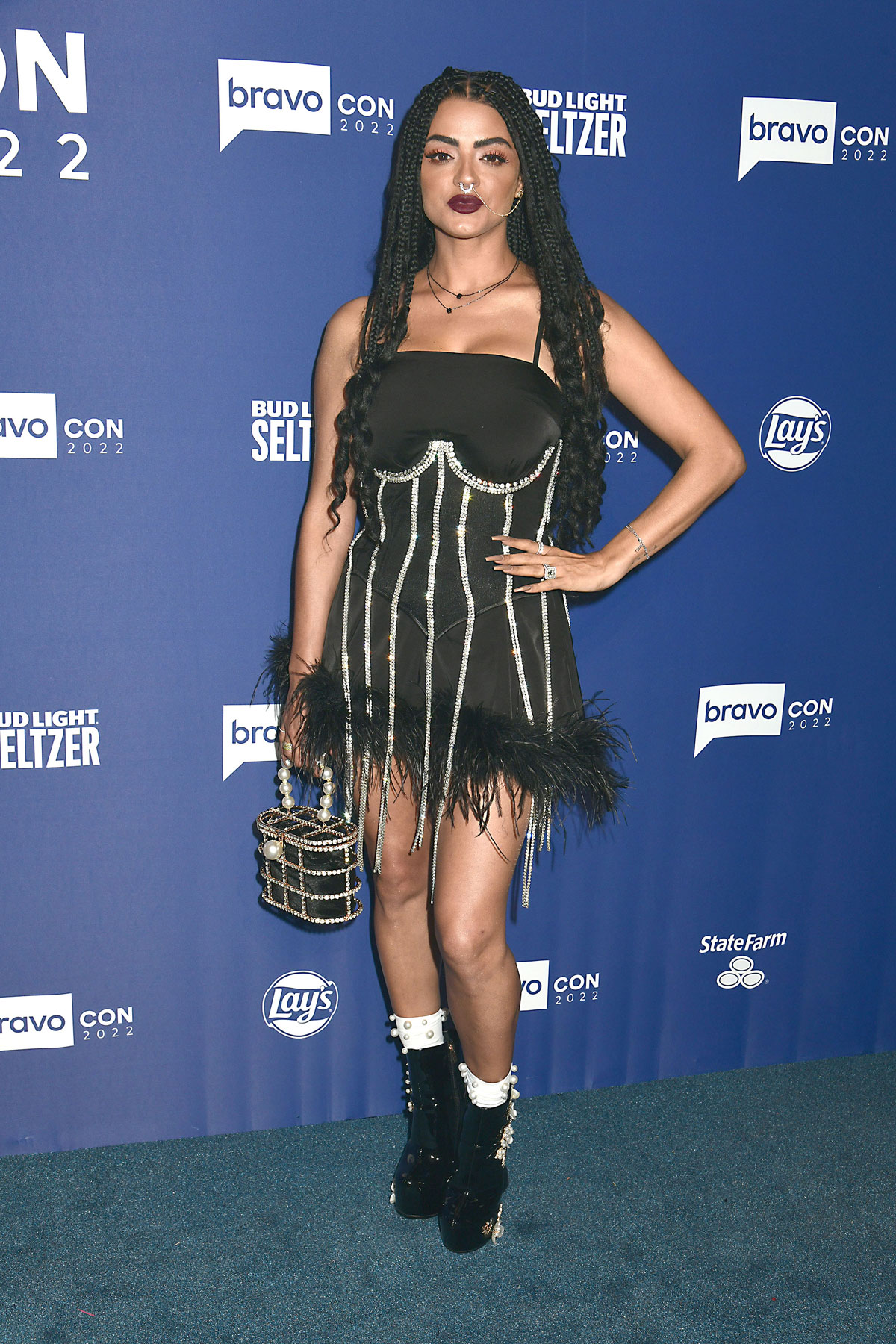 Shahs of Sunset star Golnesa "GG" Gharachedaghi, who has admitted to using off label Ozempic to lose 10 pounds
We keep hearing about the drug Ozempic, which is approved to treat type 2 diabetes and is being used for weight loss, sometimes admittedly, by influencers and reality stars. It seems Ozempic and similar drugs are really catching on as many actors and famous people are suddenly thinner than usual. I'm not naming names, but we've seen a lot of people showing noticeable weight loss. Doctors warn that rebound weight gain often happens when people go off these medications. Some users have noticed that their faces look hollow and sunken following the rapid weight loss. There's another side effect of the weight loss from these drugs – hair loss. Severe calorie restriction causes stress on the body and can lead to hair shedding. Although the official numbers are low, many people are talking about this.
Experts are speaking out after social media users have reported hair loss after taking type 2 diabetes drugs Ozempic, Wegovy and Mounjaro.

In recent weeks, patients have shared on social media their experiences with hair loss after taking Ozempic, an FDA-approved prescription medication for people with type 2 diabetes. It's one of the brand names for semaglutide and tirzepatide — also known as Wegovy and Mounjaro — which works in the brain to impact satiety.

Taken once a week by injection in the thigh, stomach or arm, the medication has recently been trending on social media as some people have used it for weight loss, even though they don't have diabetes or clinical obesity.

"What is really striking for folks is that there are no scalp symptoms. It doesn't hurt, there's no itching, but you can run your hands through your hair and you have a handful of hair," Dr. Susan Massick, a dermatologist at Ohio State University, told NBC News. "It can be really disconcerting to see that."

Hair loss is not a listed side effect of Ozempic. However, clinical trials show that 3% of people reported hair loss after taking Wegovy and up to 6% of people taking Mounjaro reported alopecia, a skin disease that can leave people with patchy bald spots or the complete loss of all hair.
Real Housewives of Beverly Hills's Crystal King Minkoff recently was asked by Page Six if she considered using Ozempic and she said she's thought about it, but that she's in recovery for an eating disorder and that it wouldn't be the right choice for her. She also added that she doesn't think people should use it for vanity purposes when it's hard for diabetics to access. She's super fit so it's bizarre that she was even asked about this. It also speaks to the way that women are pressured to fit into an unrealistic very thin ideal.
The more we hear about Ozempic, the worse it sounds! People with diabetes who need these drugs can't get them, while rich people who want to lose 10 vanity pounds are ordering them online. Maybe it's just the time of year, but it feels like we're in the worst timeline. People who don't need to lose weight for health reasons are risking their health and hairlines just to be a smaller size. It really does not seem worth the trade off given the side effects.