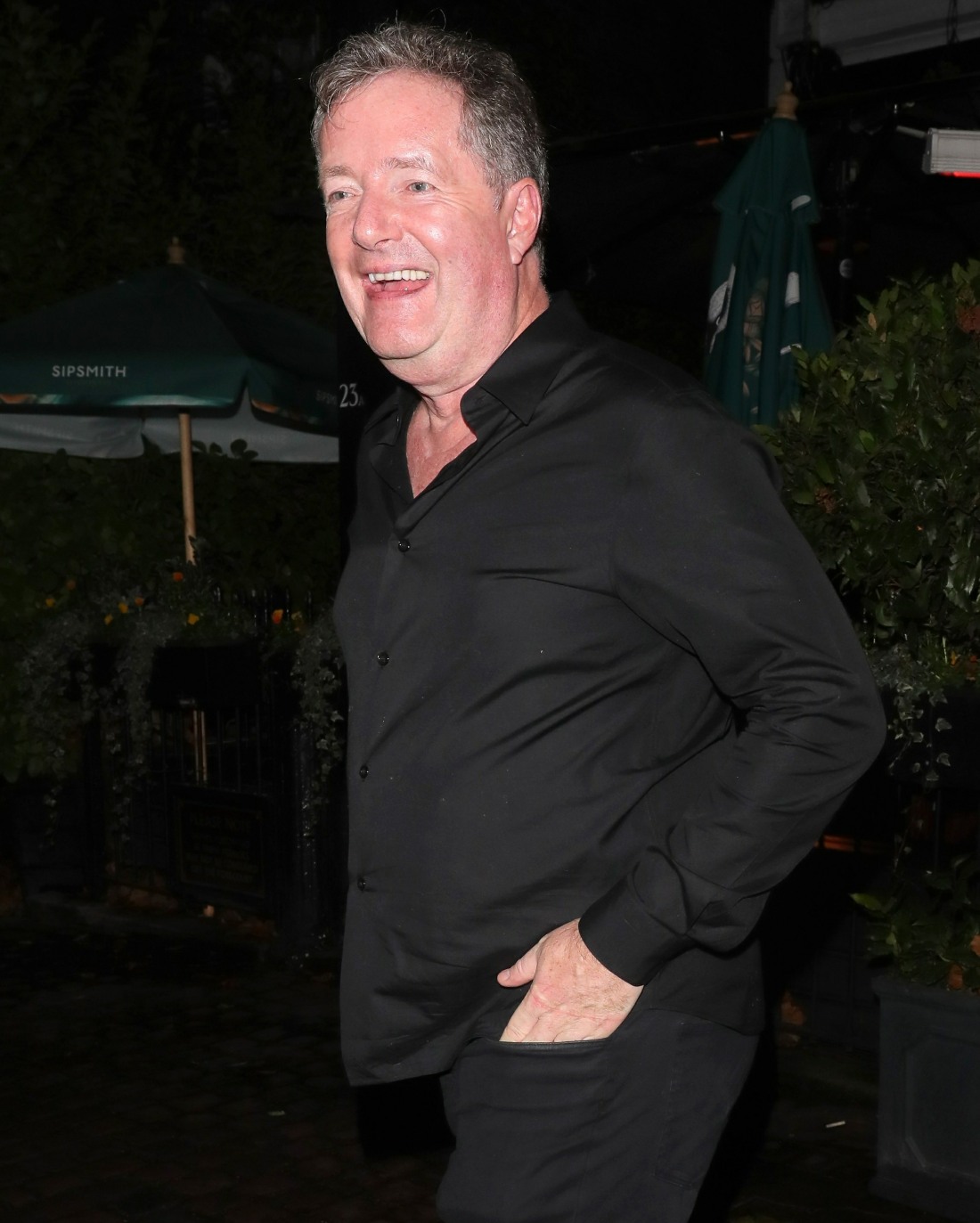 The civil trial against the Mirror Group began this week. This is Prince Harry's lawsuit against the publisher of the Daily Mirror, a British tabloid on which Piers Morgan served as editor in chief from 1995 to 2004. It was during that time period that Morgan oversaw a large-scale phone hacking operation on royals, celebrities and victims of crime. Not only did he oversee the operation, he lied about it when questioned during the Leveson Inquiry years later, just as he continues to lie and obfuscate to this day. Prince Harry's lawyer is David Sherborne, who (by the sound of it) must be dedicating his practice to Harry's media-specific litigation. Sherborne's new legal filings show just how prevalent the phone-hacking operation was and just how often Piers Morgan bragged about it:
Piers Morgan knew about illegal phone hacking when he was editor of the Daily Mirror, it has been alleged at the high court. The first day of the phone-hacking trial initiated by Prince Harry and other well-known figures heard claims that illegal activity, including voicemail interception, was "carried out on an industrial scale" by staff at Mirror newspapers.

David Sherborne, the barrister acting for Harry and the other alleged victims, told the court that Morgan "must have known" about illegal behaviour at the newspaper he edited between 1995 and 2004.

The former Daily Mirror political editor David Seymour told the court that staff at the newspaper heard Morgan openly discussing how phone hacking operated when at a dinner with executives. Having worked closely with the editor for a decade, he alleged Morgan was "unreliable and boastful, and apt to tell untruths when it suited him".

The veteran political journalist recalled an incident in which Morgan obtained a voicemail left by Paul McCartney, in which the singer sang a Beatles song to Heather Mills as part of an attempt to patch up their relationship. According to the legal filings: "Mr Seymour recalls that he was walking through the newsroom one day, likely in March 2001, and Mr Morgan was standing in the middle with a group of reporters around him holding a tape machine, and played the message to all present a number of times, laughing mockingly. Mr Seymour recalls that the Beatles song played by Mr McCartney was actually And I Love Her."

Benjamin Wegg-Prosser, a former Downing Street official, recalled going for dinner at a Chinese restaurant with Morgan during the Labour party conference in September 2002. During the meal, Wegg-Prosser asked Morgan how the Daily Mirror had obtained a story about an affair between the then England football manager Sven-Göran Eriksson and the television presenter Ulrika Jonsson, according to the court filings.

The legal filings say: "Mr Morgan asked Mr Prosser which network provider he used for his mobile phone and then told him the default pin for that network, and then explained that the default pin numbers were well known and rarely changed, which is how mobile phone messages could be accessed remotely. He then said, with a smile, that the story on Mr Eriksson and Ms Jonsson was obtained through that method."

The journalist Omid Scobie claims he heard Morgan discussing the use of voicemails when he was a journalism student doing work experience on the Mirror's entertainment desk in 2002. "[Scobie] recalls during one of those days in the office the editor, Piers Morgan, came over to talk to someone about a story relating to Kylie Minogue and her boyfriend James Gooding. Mr Morgan asked how confident they were in the reporting, and was told that the information had come from voicemails," legal filings state.
Yeah – again, the phone hacking was no secret. As these cases proceed, Harry is basically just going to redo the Leveson Inquiry all by himself. Piers Morgan and the Mirror hacked a lot of phones, as did News of the World, The Sun and the Mail. If you ask me, I think the Mail's operation has outdone every other tabloid's op post-Leveson. Anyway, I'm glad that Harry's legal team seems to have all of the ducks in a row, and (to mix metaphors) it sounds like Piers Morgan's goose is cooked. Hilariously, reporters accosted Piers outside his home yesterday, where he promptly raged about Prince Harry "invading his family's privacy" and stormed into his home. I haven't seen Piers Morgan move that fast since a Black weatherman suggested that he is an unhinged stalker on live television.
'I'm not going to take lectures on privacy invasion from Prince Harry.'

Amid allegations of phone hacking while he was at the Mirror, Piers Morgan tells ITV News Harry should apologise to the royal family for 'invasion of privacy he's been perpetrating'https://t.co/P3RH5guPSb pic.twitter.com/4uGvezu5y6

— ITV News (@itvnews) May 10, 2023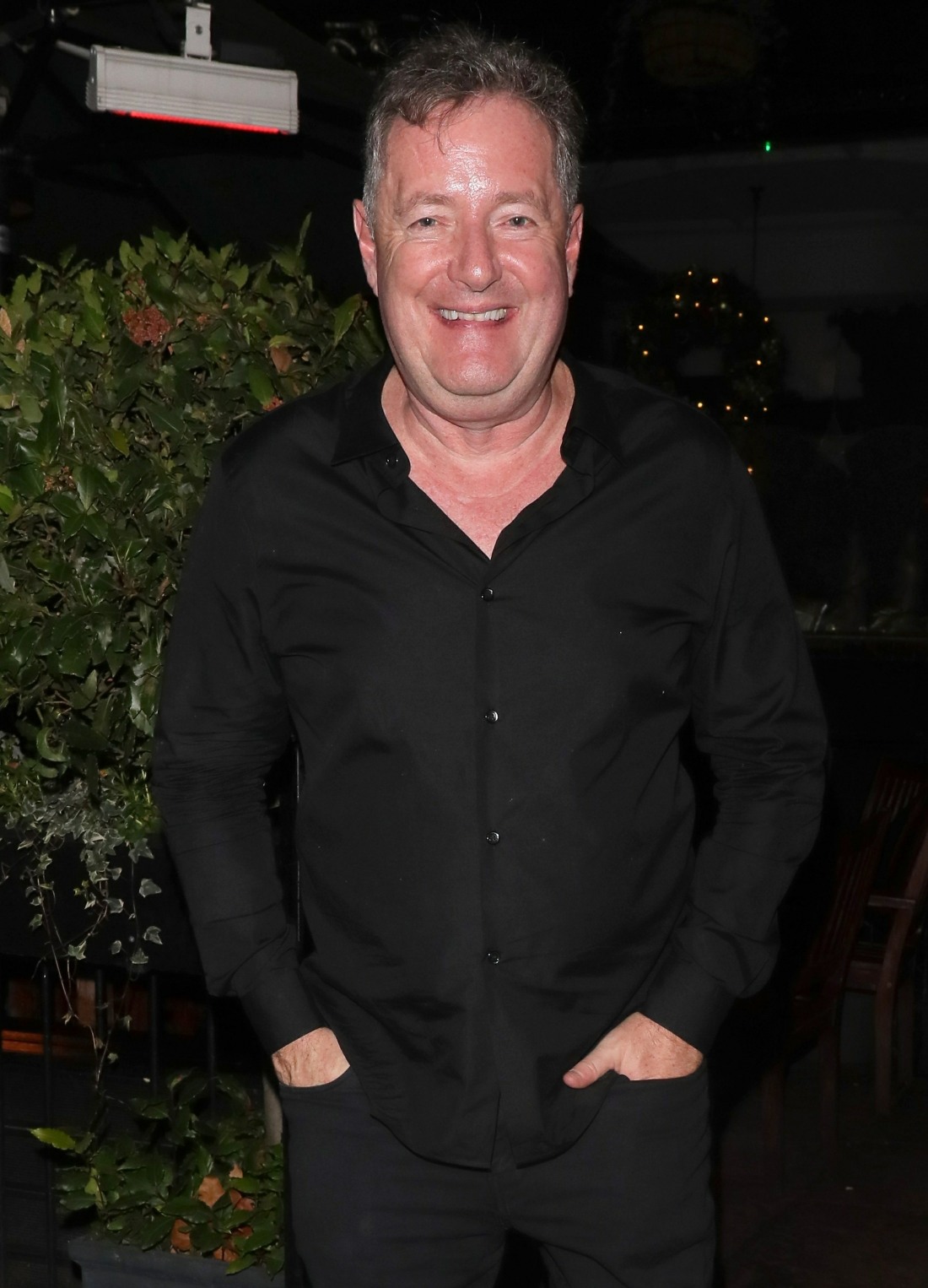 Photos courtesy of Backgrid.