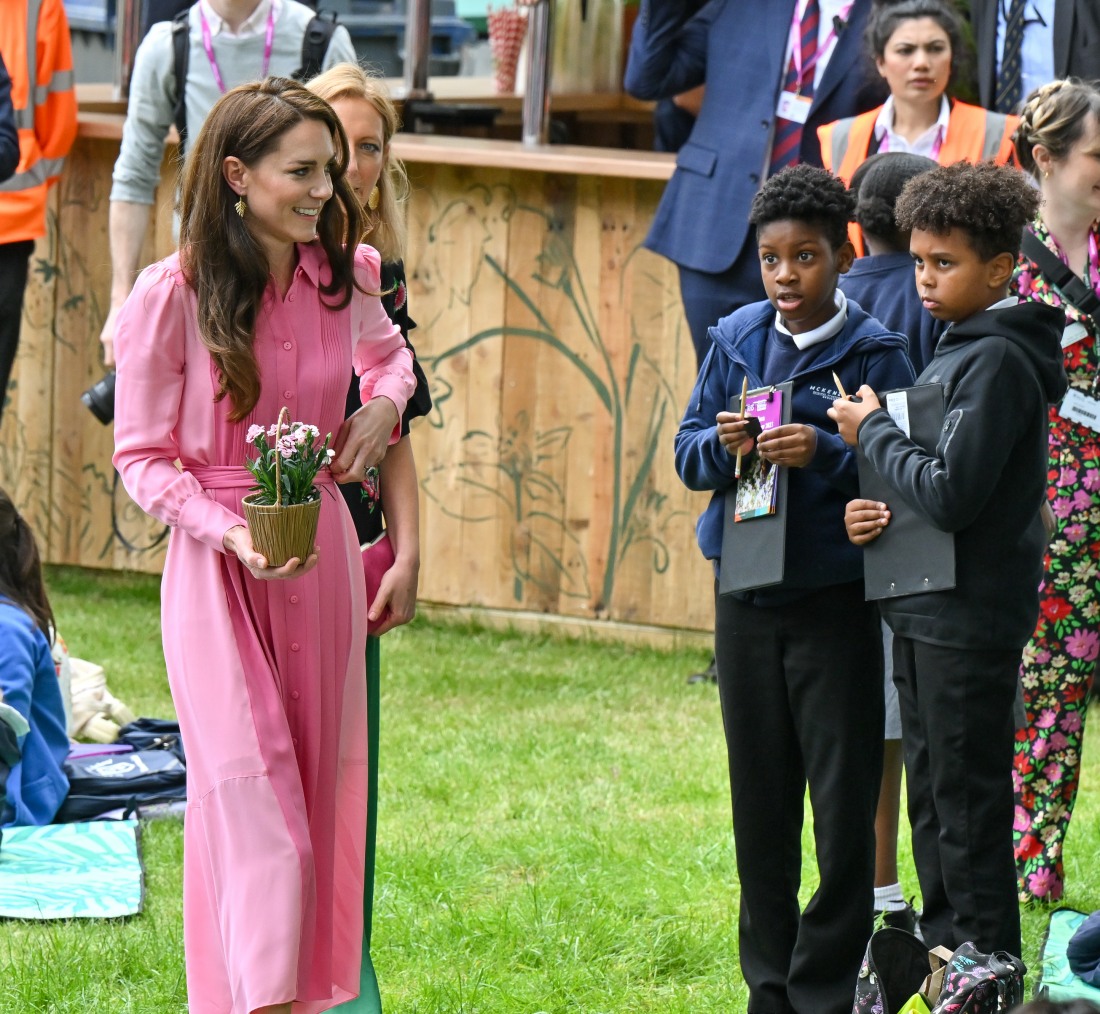 The Princess of Wales loves making "surprise appearances" these days. While the royal rota loves to make pie charts about William and Kate's popularity, I do wonder if so many of these events and appearances are unannounced because W&K are worried that they'll be booed, heckled or protested. The other reason, obviously, is security. In any case, Kate made a surprise appearance today at the Chelsea Flower Show. Her staff set it up so she could have a picnic with children. I hope she told them about the log "chair" she "designed."
For this appearance, Kate repeated a ME+EM dress which she had previously worn for a photo-op with a sick kid in Scotland. Interestingly, her mother borrowed this dress and wore it out to Royal Ascot last year. It looked awful of Carole, but it looks fine on Kate. This is her style, honestly, and whatever… it was a flower show and her staff set up a photo-op with kids. Better a pink shirtdress than whatever she can copykeen from Meghan. OH GOD I just saw the wedges!!! I thought she burned those things! Ugh.
Kate looks like she's aggressively questioning them about why they're not wearing tights in some of these photos. In another photo, you can see the mask drop and she gives a Black child one of the meanest looks I've ever seen. Wow. I hope that young queen is having a great day, oh my god.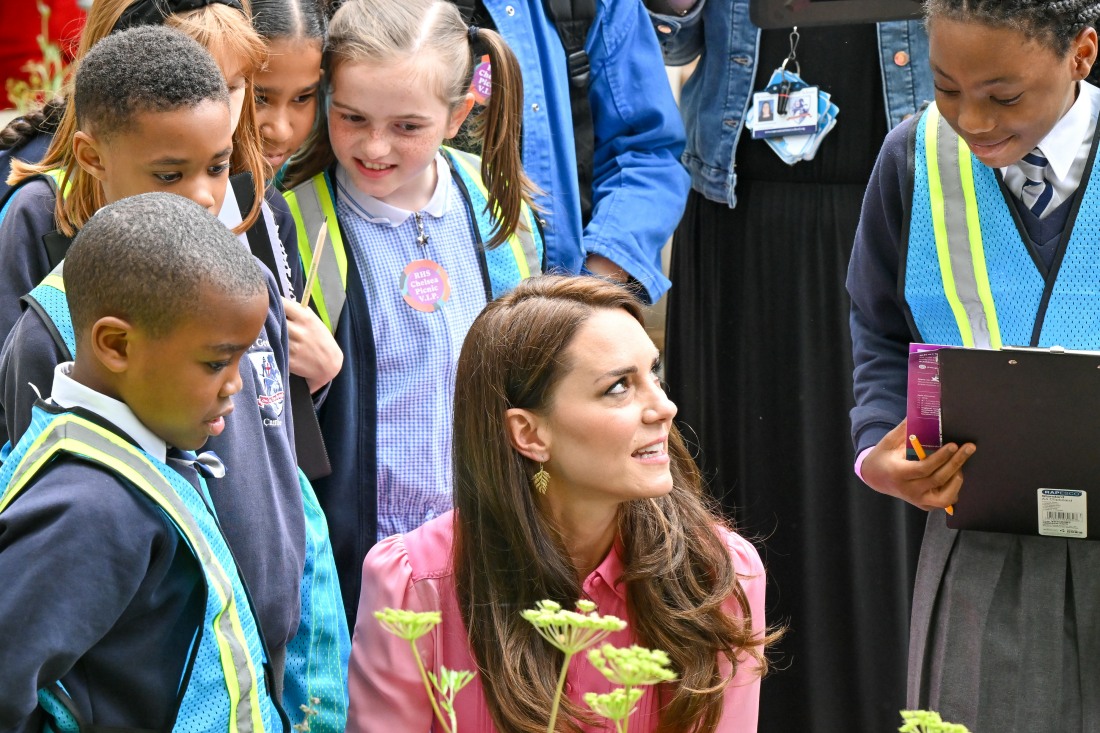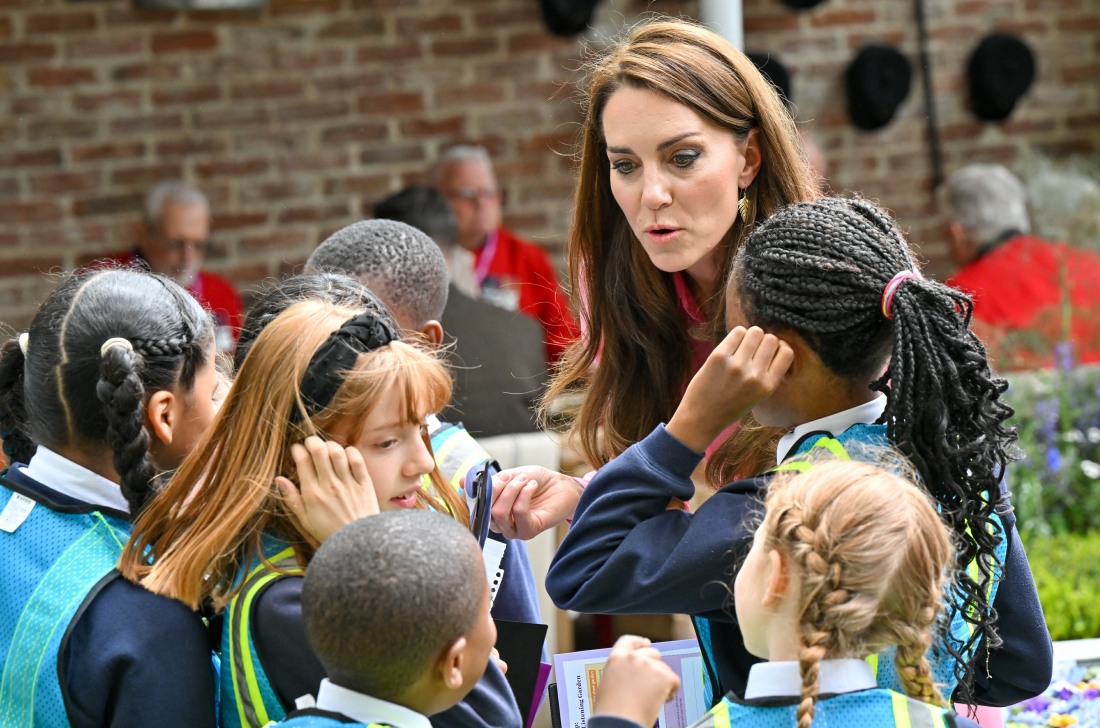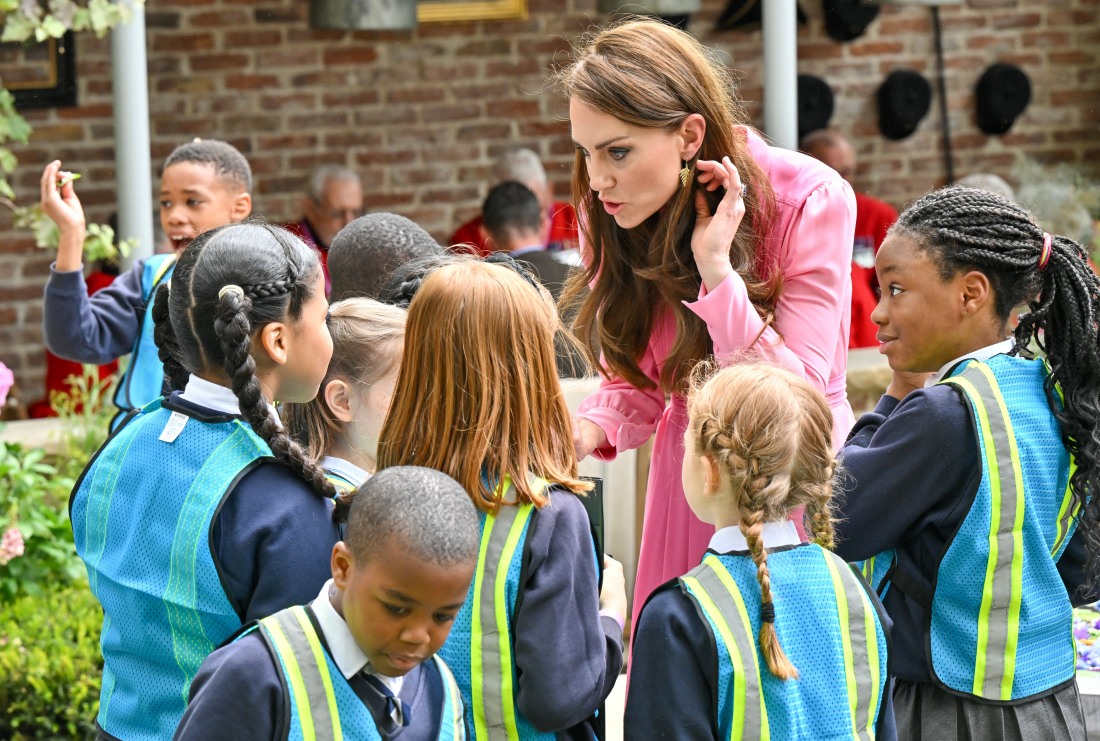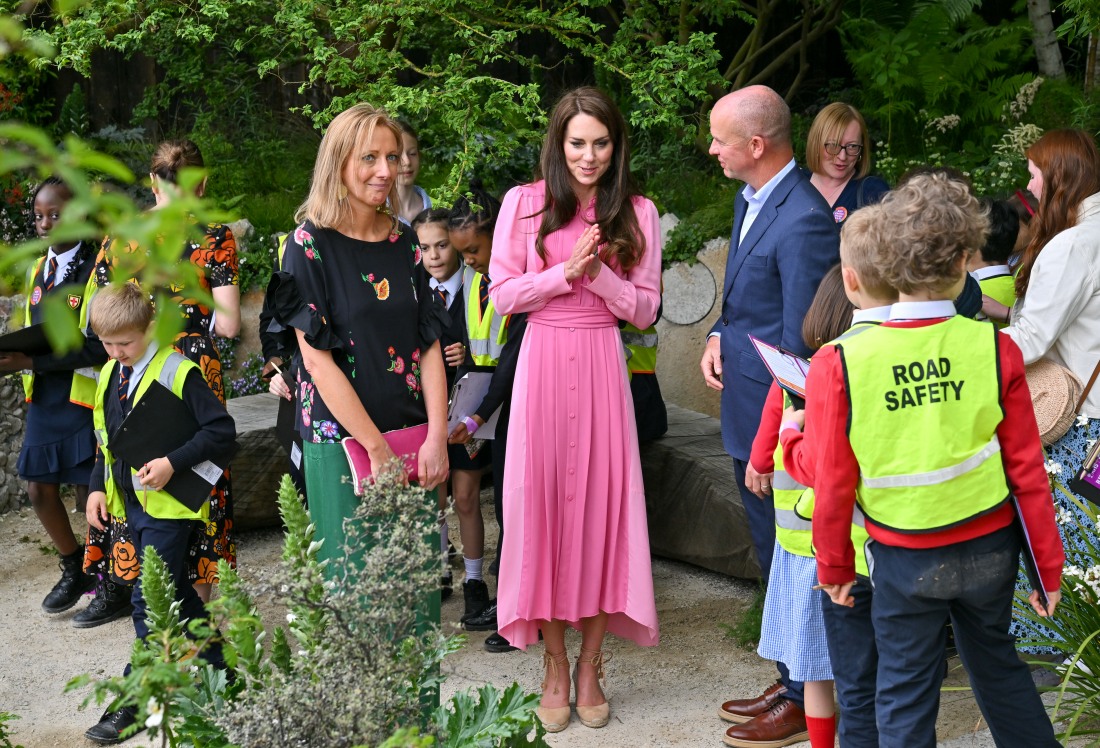 Photos courtesy of Avalon Red.