Bebe Rexha hit a major milestone earlier this year when she became the longest charting female on not one but two Billboard charts, Hot Country and Dance/Electronic (and for Dance/Electronic that was at #1). Fantastic, right? But sadly she's in the headlines for a different long charting story: that most of the suggestions for her in the TikTok search bar are some variation of "weight" and "fat." This has been a broken record issue for Bebe to deal with, and she's owning it like she has about her health issues. Bebe recently tweeted two photos, one a mirror selfie with her shirt up with the caption "Yes I'm in my fat era" and another of a screenshot with searches related to her weight. She's been hitting the promo tour for her new self-titled album, and last week she sat down with Jennifer Hudson to talk about body positivity:
Bebe Rexha is speaking out against the body shamers out there.

The Grammy-nominated music artist took to Twitter to post a screenshot of searches that showed her name and the word "fat," writing, "Yes I'm in my fat era and what?"

Rexha also posted a photo of herself holding up her shirt in a bathroom mirror to show her stomach.

This isn't the first time that Rexha has called out the search bar on TikTok. In mid-April, she posted a screenshot of it to Twitter that showed people were looking up "Bebe Rexha weight."

"Seeing that search bar is so upsetting," she tweeted at the time. "I'm not mad cause it's true. I did gain weight. But it just sucks. Thank you to all the people who love me no matter what."

Rexha recently opened up about how she's impacted when people discuss her body, while in conversation with Jennifer Hudson. "Listen, we're in the public eye, so that's bound to happen," she told the talk show host, adding, "But we gotta just be positive and just show people love."

"I was a lot thinner and I did gain some weight–that comes with the territory," Rexha said, after talking about her recent polycystic ovary syndrome diagnosis. "I'm not mad about it because it is true, but when you see things like that, it does mess with you."

"[PCOS] is one of the leading causes of why women gain weight and are obese," she said. "I literally jumped, like, 30 pounds so quickly, maybe a little bit more."

"You don't know what somebody's going through, what they're going through in their life, so it kind of is tough," she added. "But I feel like we're in 2023… we should not be talking about people's weight."
Bebe is really quite delightful in the interview, and I thought Jennifer Hudson did a great job in teeing up the issue for Bebe to talk about, and then moving on to questions about her music. Did you know she studied opera? And can play the trumpet? Those should be in the TikTok search bar! The only thing I wished Jennifer had followed up on more was asking about the Albanian music Bebe said she grew up with.
So to echo Bebe's own words, she's in her fat era. And what? Some of that is due to PCOS (and thank you for sharing that, yes I will be asking my doctor to screen me for it) and some of that is because Bebe, like most homo sapiens, likes to eat food. Even when she was a size 8 Bebe was vocal about designers refusing to dress her. (You know who else was a size 8? Marilyn Monroe.) Can we finally move on from talking about the fact that she's a different size today from other sizes she's been in her life, to talking about the string of fabulous jumpsuits she's been wearing?
Yes I'm in my fat era and what? pic.twitter.com/d3T4od8JYE

— Bebe Rexha (@BebeRexha) June 2, 2023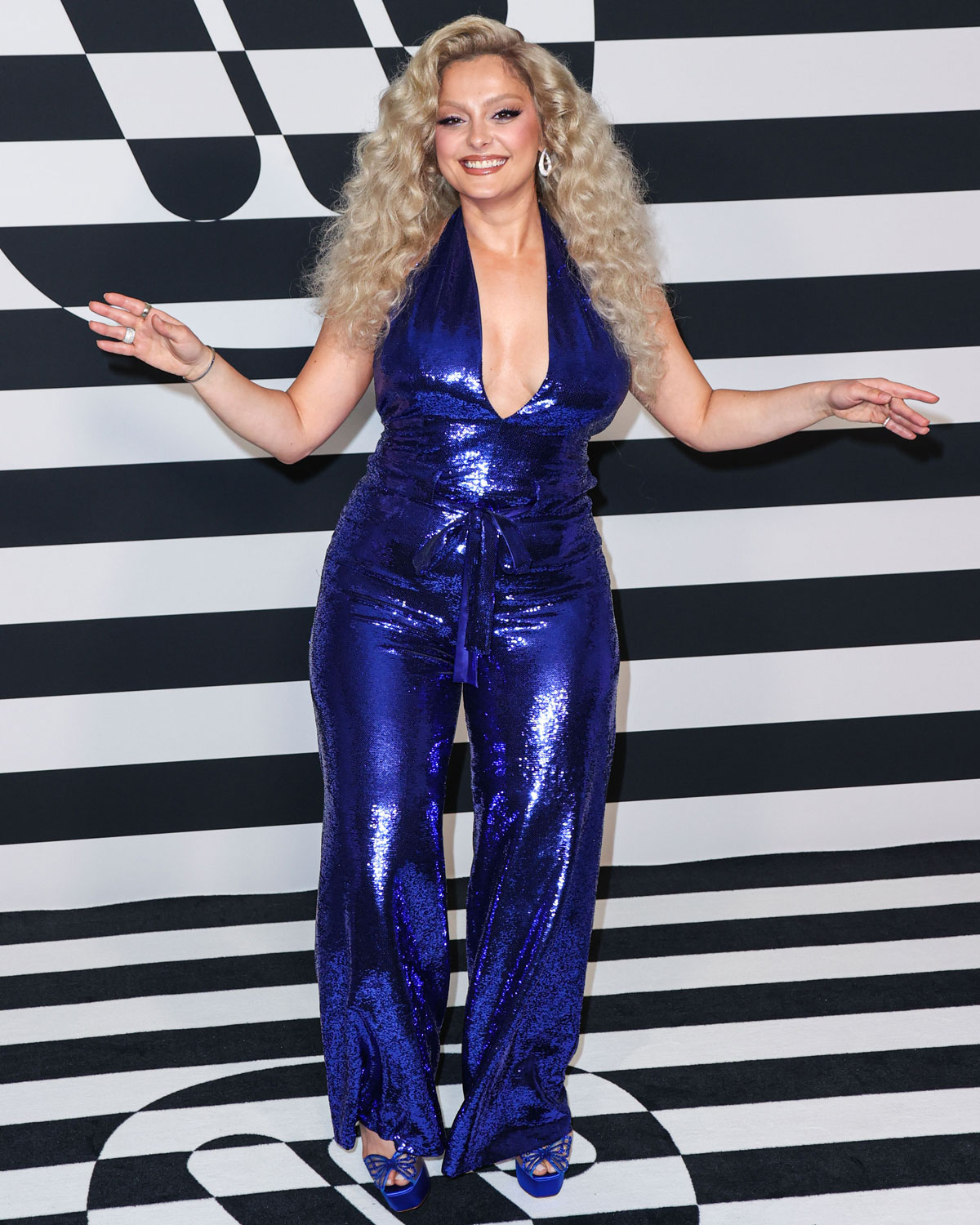 photos credit: Julie Edwards/Avalon and via Instagram