I've been waiting for the British press to turn on Carole Middleton for months, or maybe years. Throughout the months of speculation about the state of Party Pieces, most British outlets have simply done straight reporting, no commentary about how in the world a supposedly successful business worth millions suddenly became insolvent. The Middletons finally sold Party Pieces for £180K, which is roughly the amount of money Kate spends on fugly coatdresses and 1980s sparkle-gowns annually. There was some reporting on the fact that the Middletons took out a £220K pandemic loan, one which they have yet to repay. Then this week, the Mail revealed that Carole and Mike actually owe creditors £2.6 million in unsecured loans and more. The past six months have been all about Carole and Mike covering up the fact that they're totally bankrupt and will likely never pay their many creditors. Well, now the Mail has a piece in which they spoke to some of the people who are owed money by Carole and Mike. This is so bad!!!
Creditors have been left furious as a party paraphernalia business started by the parents of the Princess of Wales has run into £2.6million of debt. Party Pieces Holdings, run by Michael and Carole Middleton helped send their three children to £42,930-a-year Marlborough College and enabled them to snap up a manor house for £4.7m. But at least one businessman is now accusing the Princess of Wales's mother of 'betrayal', amid cries of disbelief about the amount of debt the company has racked up.

The debts are now estimated at £2.6 million, according to details in a report from administrators trying to recover money for the firm's creditors. This includes £218,749 to RBS bank for a Coronavirus Business Interruption loan, £456,008 to other creditors and £1.4 million in unsecured loans. It comes as the report makes it brutally clear that it's 'highly unlikely' that any creditors will get anything.

Among those hit is Party Pieces landlord, Lord Iliffe, on whose Berkshire estate the company has been based for many years. Owed £57,480, the estate now faces what its agent, James Hole, describes as 'severe financial consequences'.

'They have been long-term tenants,' he says. 'We were astonished about the amount of money owed to others.'

Another creditor, speaking anonymously, said his company engaged in protracted discussions with Party Pieces, but realised it was hopeless. He added: 'The amount they owe HMRC dwarfs anything else they owe. That's why we walked away — [because] of what's owed to the public purse.' This, he adds, is not just the £219,000 coronavirus business interruption loan which Party Pieces took out as it was hammered by lockdowns. 'There is VAT and other things as well,' alleges the firm's former trading partner.

The administrators' report points out that HMRC is owed a total of £613,000 – a claim which must be settled before any of the firm's small creditors are paid.

Sultani Gas, a company based outside Tonbridge, Kent, which supplied Party Pieces with helium for balloons, is understood to be appalled. A spokesman said: 'What hurt me the most was that I trusted her as the mother-in-law of the future king — and she just betrayed me. It is absolutely unacceptable.'
"What hurt me the most was that I trusted her as the mother-in-law of the future king — and she just betrayed me." Well, well. While I don't think King Charles is the reason why the Middletons are broke-ass and up to their eyeballs in debt, make no mistake, Charles and Camilla are the reason why the Mail feels emboldened to come after the Middletons. This is all part of the larger revenge scheme led by two septuagenarians to marginalize Kate and her family. It's been a long time coming, honestly. I sincerely cannot wait to see if there will be more reporting on what went wrong with Party Pieces and just how badly Carole Middleton played this. It's also fascinating to see that none of Carole's in-laws stepped in to cover her or her business. Where is Terribly Moderately Wealthy James Matthews? Where is all of Prince William's Duchy of Cornwall largesse?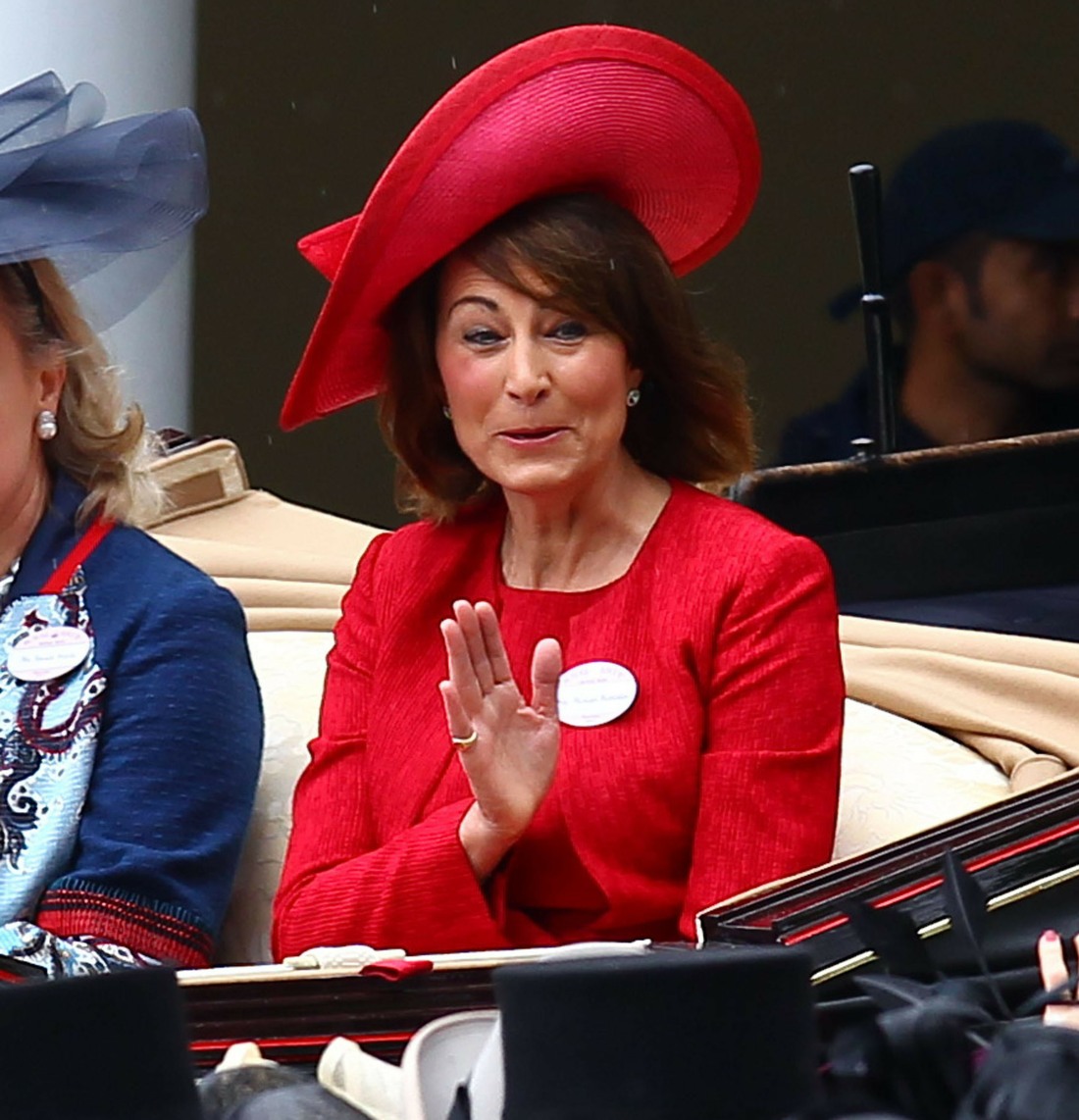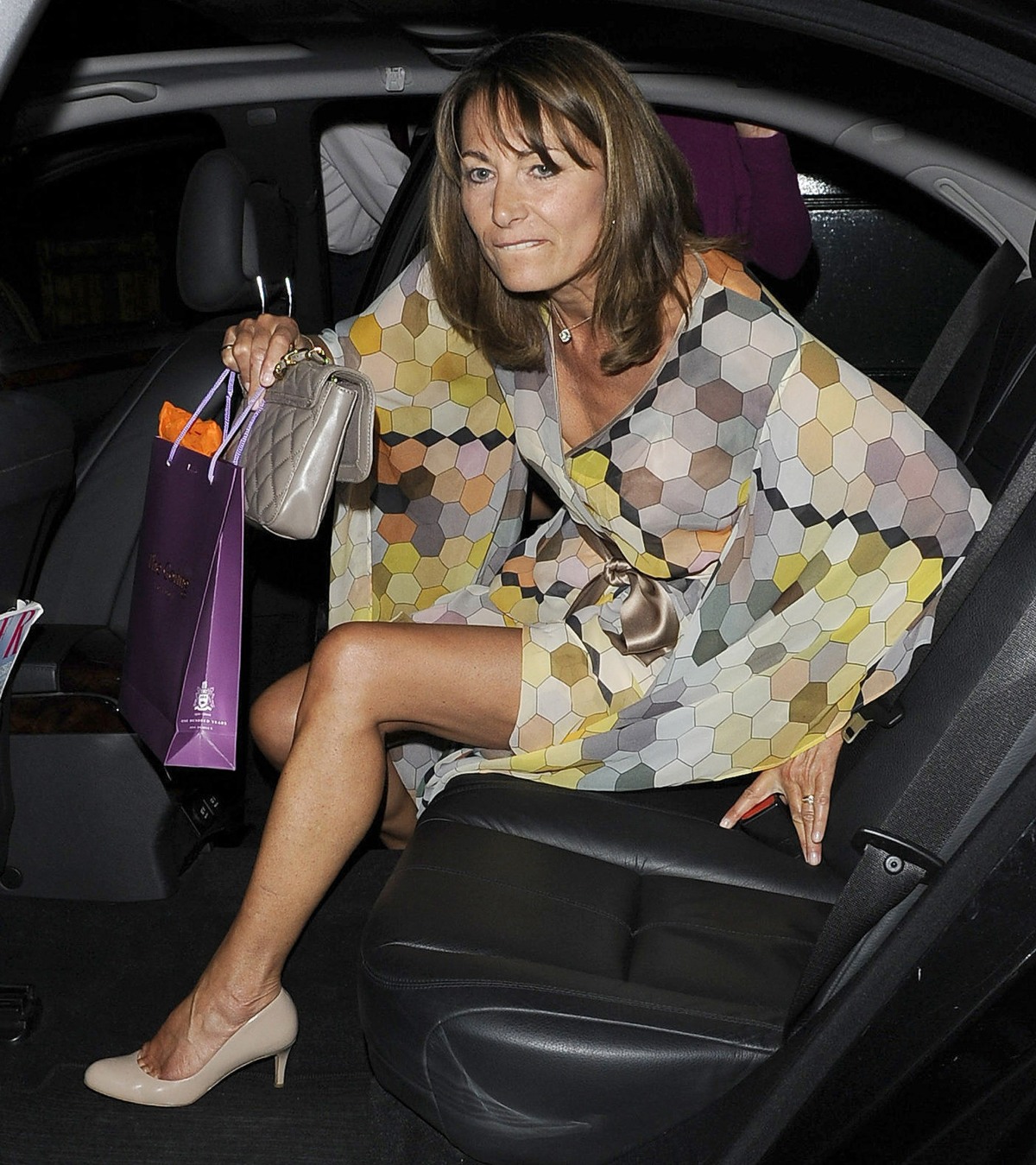 Photos courtesy of Avalon Red, Backgrid, Cover Images.