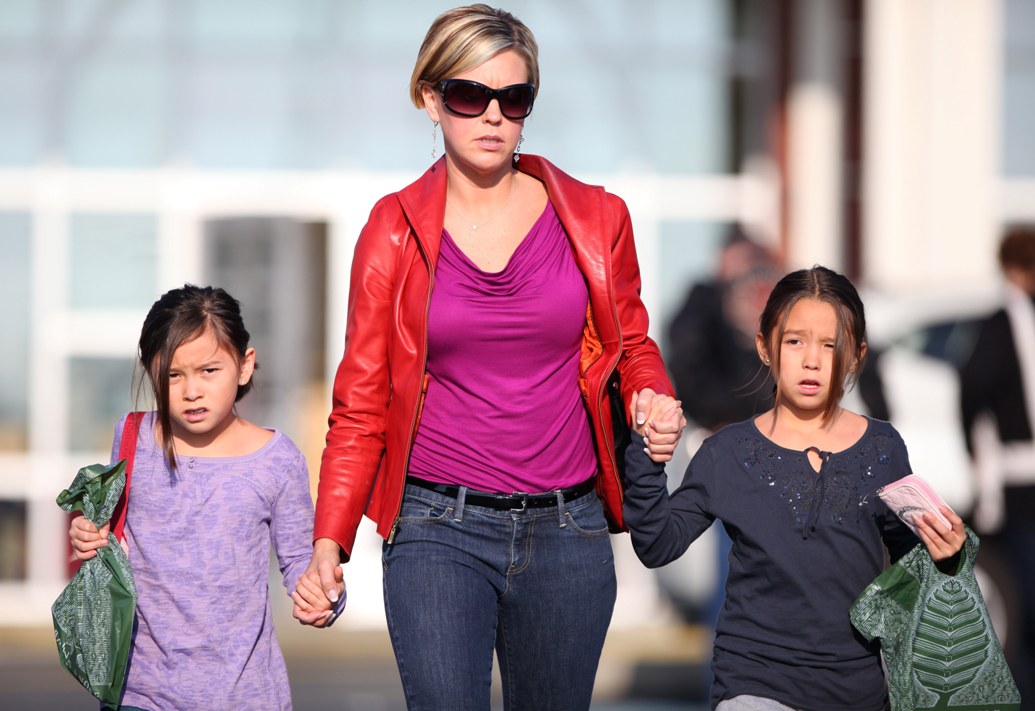 Not surprisingly, Kate and Jon Gosselin have had a hard time bouncing back in terms of their public image after their nasty divorce. Jon's image is much worse – the public hates him to the point where no one will work with him. He's a nightmare. It seems like someone's always willing to put a hated "celebrity" on some show or another, but Jon Gosselin is so thoroughly reviled that everyone knows he will just cost them viewers and/or clients. Kate, on the other hand, hasn't been as annoying as Jon throughout their divorce, but she was more annoying during their marriage. I've sort of forgiven her just because Jon is such an extreme wang, but the general public has not. As a result, she's having a hard time hawking her wares as well.
Granted, this may be wishful thinking, but there are indications "Gosselin-mania" may finally be waning.

Besides the show ending, I've learned both Kate and Jon Gosselin's separate pitches to keep their money machines churning have mutually hit big roadblocks.

• Kate Gosselin's proposals to several toy manufacturers — for a line of "eco-friendly" playthings — have not been met with any enthusiasm. Ditto for her idea for a "mom-friendly" (whatever that means!) line of beauty products for busy mothers.

• Meanwhile, despite lots of chatter — generated by Jon Gosselin himself — none of the rumored new reality shows he would front are gaining any traction with cable network honchos, who likely see the Gosselin phenomenon has run its course.
[From the Chicago Sun-Times]
I love the idea of "mom-friendly" makeup. That's like Kate coming up with an idea of female-oriented lipsticks. Talk about reinventing the wheel. Jon's proposals have mostly been for reality shows, like his idea for a show with former BFF Michael Lohan called "Divorced Dads Club." I feel smarmy even thinking about it. I honestly would bet that people boo Jon when he walks by on the street. What a waste of space.
Kate's cookbook, which was completed before the divorce and scheduled to be released this month, has been put off indefinitely. It was to be called, "Love is in the Mix: Making Meals into Memories" and had instructions on how to pray before dinner from the mom of one of "America's America's most close-knit families"
I don't really care about either Kate or Jon and certainly don't want them to get anymore of the fame they so dearly crave. But I do seriously worry about how they're going to support those eight little kids. Kate seems to have a better chance of doing so – not only because she has two brain cells to rub together, but also because she's a little better liked. I doubt they'd be able to make enough cash to support eight children in regular jobs – so something tells me we'll still be hearing about them for a long while.
Here's Kate with the twins in Reading, PA this weekend. Images thanks to INF Photo.