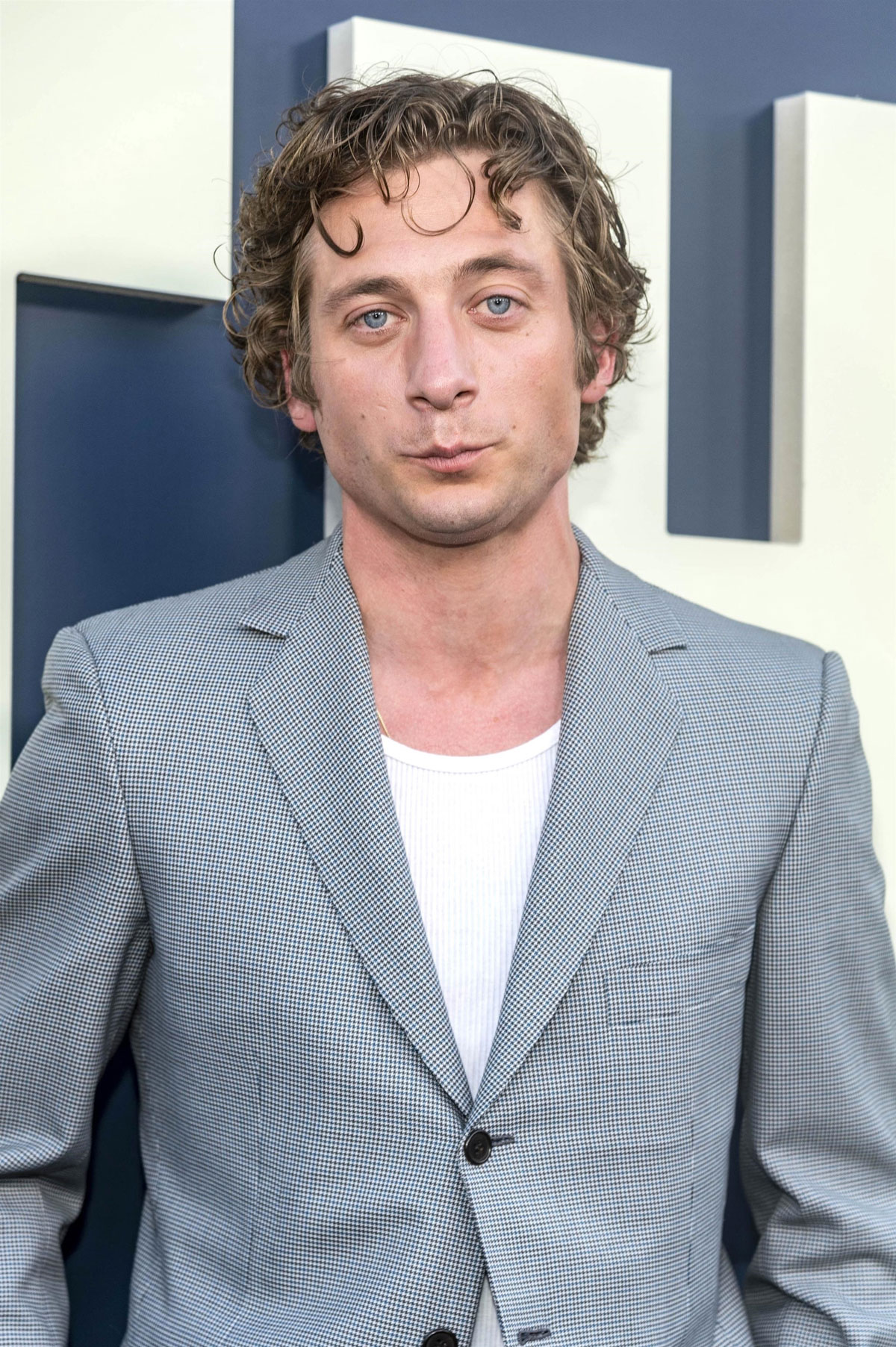 Jeremy Allen White isn't the first man to make a fool of me and I wager he won't be the last. Last week I wrote about the photos that came out of him hugging his estranged wife Addison Timlin. They were at their daughter's soccer game and hugged each other multiple times. And I thought that their body language in those photos seemed so connected and intimate that I hoped they might reconcile (I am a terrible softie). I continue to be stunned by my own naivete because he was spotted necking with a beautiful young model/actress named Ashley Moore on Saturday. The photos are high quality enough that I wonder if someone called the paparazzi on themselves, to paraphrase Jay-Z. But they might also just be horny as hell and not care who knows it. In which case… poor Addison.
Jeremy Allen White was photographed making out with model Ashley Moore in Los Angeles on Saturday afternoon.

The casually dressed twosome embraced as they passionately locked lips in broad daylight while strolling along a sidewalk.

The "Bear" star, 32, held the brunette beauty, 30, by the hips while she caressed his face with her hands.

For the carefree outing, which involved grabbing a bite to eat, the actor paired a patterned short-sleeved button-down shirt with light-wash jeans, white sneakers and a tan baseball cap.

Moore, for her part, opted for a cropped gray hoodie, black leggings and white tennis shoes.

The duo looked head over heels as they smiled, laughed and engaged in expressive conversations while getting lost in each other's eyes.

Their reps did not immediately respond to Page Six's requests for comment.

The PDA-packed apparent date comes a little over a week after White was seen sharing a few intimate moments with his estranged wife, Addison Timlin.
So far the divorce between Addison and Jeremy has been pretty amicable and low-key but I wouldn't be surprised if we suddenly got another story that painted Jeremy in a negative light. I know they're separated and he's free to do what he wants but I'm sure for Addison it stings to see him out and about with a beautiful woman. Jeremy almost caused a riot at the Dodgers game last week because people in the stands were so excited to see him and they swarmed him. His star is rising. He must know on some level that he is a heat score right now. So if he is making out with Ashley in front of God and country, well, that means he either wants us to know about it or he just doesn't care. I'm leaning towards the latter. It's probably a casual thing–freshly separated men are not usually looking for anything serious. Strategically, is it the best decision to do this with a looming divorce… where the custody of two small kiddos could be a bone of contention? I don't know. I have a feeling things are about to get messy.
Jeremy Allen White seen making out with mystery woman amid divorce https://t.co/dpsAvWP6wL pic.twitter.com/9Ftym6KN3z

— Page Six (@PageSix) August 5, 2023