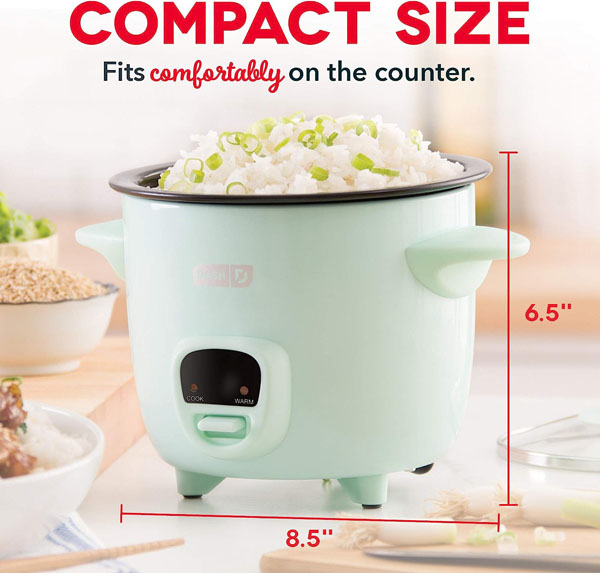 From CB: I bought the Dash mini rice cooker back in April, 2021 and still use it just about every day. It makes the perfect amount of rice for 2-3 people and it always comes out fluffy and perfectly cooked. I also use it to make oatmeal in the mornings. You can set it and leave it, and it will keep your food warm without drying it out. Here are some more things Rosie and I are looking at on Amazon.
A roomy gym bag with wet and dry compartments


From CB: This versatile bag comes in over 20 different colors and patterns, with many on sale under $30. It has a little matching cosmetic pouch and a USB port to charge your phone through an internal power bank (sold separately). There's also a separate area underneath for your shoes and a wet compartment! This listing has over 5,400 ratings, 4.5 stars and a B on Fakespot. People say it's just what they needed and is so convenient. "I've only had this for 2.5 months. I have taken this bag on my last 4 road-trips and can't live without it. It has so many pockets on the inside and outside, plus a zippered compartment on the bottom for shoes. It even came with two drawstring shoe bags! I haven't hooked up my power bank to use as a charger yet but it also came with the usb cord. The inner compartment is very well lined in case you have spills or wet items. I purchased the light cream color and I was worried that it would get dirty, but it really hasn't."
An affordable set of two satin pillowcases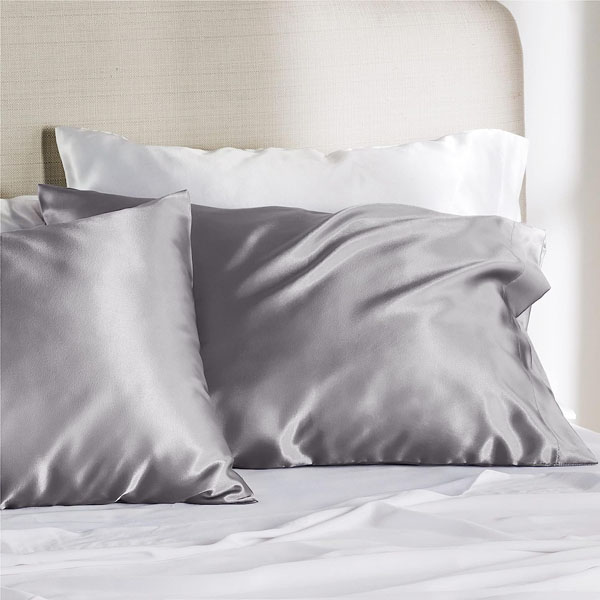 From CB: I had a satin pillowcase with a zipper that stopped working after a while. These envelope-close satin pillowcases by BedSure are on sale with most sets of two under $10 plus a coupon at checkout! They come in over 30 colors and in five different sizes. They have over 285,000 ratings(!) and 4.3 stars on ReviewMeta. Reviewers say they're so comfortable and that they've noticed better skin and less tangled hair since switching. "I've had other satin pillowcases/sheets and after washing & drying they are a wrinkled mess. These wash & dry beautifully and are basically wrinkle free. Soft & silky and my hair combs easily after a nights sleep. Was concerned my head would get hot, it doesn't. These are extremely comfortable." "I bought one set for myself and it has made a world of difference on my complexion and my hair."
An induction burner for quicker cooking and easier cleanup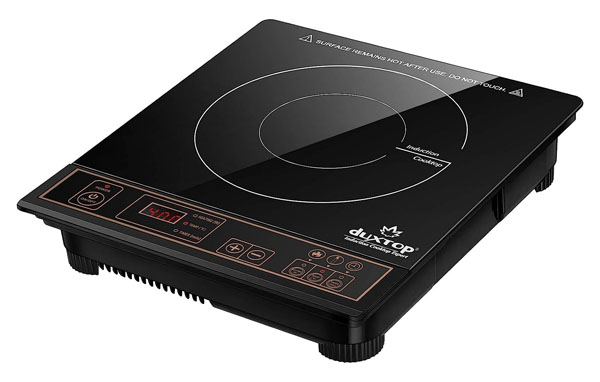 From CB: I was reading a list on Buzzfeed of cost-saving products and someone said their induction cooktop keeps their main stovetop cleaner! I definitely need help with that. We had a full induction stove in Germany and it was awesome. You never get burned by it and it's hot immediately. You do have to make sure your cookware is compatible. This portable 1800W induction cooktop by Duxtop is under $60 and has a 5% off coupon. It has 15,000 ratings, 4.4 stars and the same score on ReviewMeta. Reviewers say it gets hot almost immediately and that there's a learning curve, but they love how much quicker it cooks. "I have a gas range because that is the hookup that was there when I bought the home. I don't have a problem with gas, but the range is so hard to keep clean, and I live alone! I only use this one new induction cooktop now, if I put hot water in a pot and turn it on high it boils in a minute! Put my eggs in and turn it off and I am done." "I have been using this induction cook top for 6 months now on a daily basis, it is the only cook top I use. I am still as happy with it as I was when I first started using it. Getting use to the heat settings did not take long and it does hold true to the temperature. I most certainly recommend this product to others. Am very happy with my investment."
A set of 30 dermaplaning tools so you'll never be without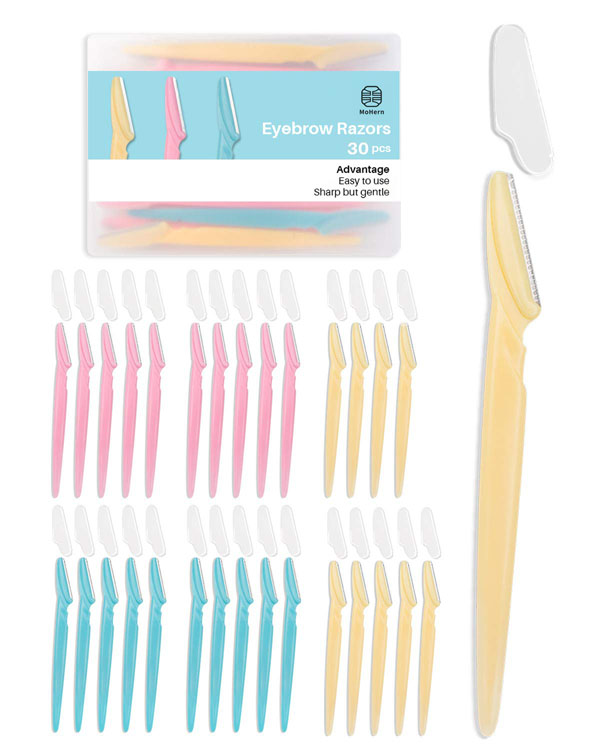 From CB: I dermaplane, which is a fancy name for shaving your face, after a lot of deliberation. It makes my skin look so smooth and prepares it for serums and moisturizing. The only issue is that the razors get gunky fast and you need to replace them frequently. This set of 30 dermaplaning razors is under $10. It has 4.3 stars, over 3,500 ratings and B on Fakespot. Reviewers say that these aren't as sharp as much more expensive razors, but that they do the job and are gentle. "I use them to shave my whole face. I like them because they don't cut my acne and they are thin and small enough that I can shave near my ears and jawline without cutting myself." "I use these on my clients for my microblading business and they work great. I get a very close shave with these. I have used more expensive ones and I cannot tell a difference between the two."
An insert to help keep your purse or bag organized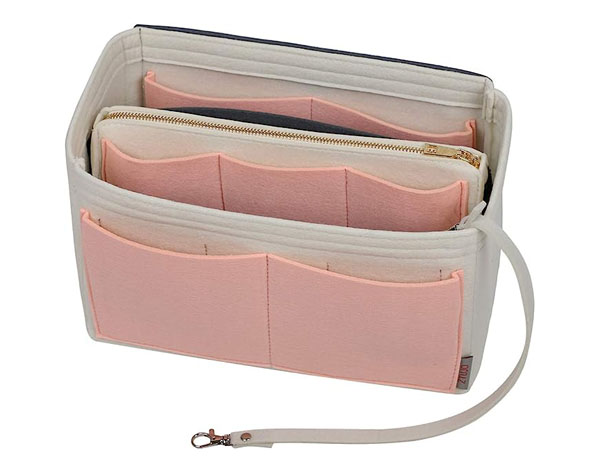 From Rosie: I have a tote bag and always carry way too many things in it. I need something like this purse organizer to help with that. It comes in 6 different sizes and has 21 color options overall (some sizes are only available in certain colors). It has a 4.5 star rating, more than 28,000 reviews, and an A on Fakespot. Reviewers love how well it fits inside their bags, as well as how organized it makes things. "This allows me to keep things organized. I love the insert with Velcro that allows you to remove it you'd like." "I like that this organizer is sturdy and stout, and won't fall apart or collapse easily. It has plenty of small pockets in addition to a zippered pouch which can be used or not used to divide the spacious center."
A fragrance-free hyaluronic acid face moisturizer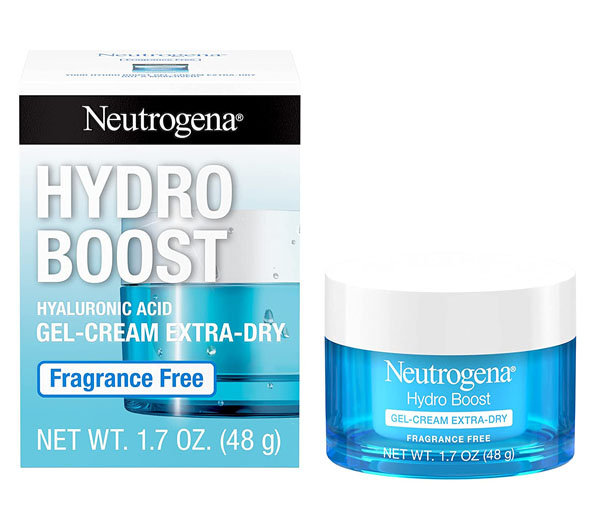 From Rosie: This face moisturizer by Neutrogena is hands-down my favorite face cream. I have sensitive skin and used to just forgo moisturizer because it felt heavy and my face would break out or I'd start sneezing. I've had no issues at all since I started using this one. It has a 4.6 star rating, more than 43,000 reviews, and a B on Fakespot. People love how nice it feels on their sensitive skin. "I have tried both the fragrance free and the regular jar and both worked great. I have very sensitive skin and I didn't have any allergic issues with either…Even my Dermatologist rec'd this line." "I read all the reviews and it does live up to its hype. I am over 50 and I have dry skin. It feels so good on. It feels cooling and it moisturizes my skin all day." "There is nothing I don't like about this product! It goes on silky smooth and leaves my skin feel so soft/smooth."
Divided cereal bowls to prevent soggy cereal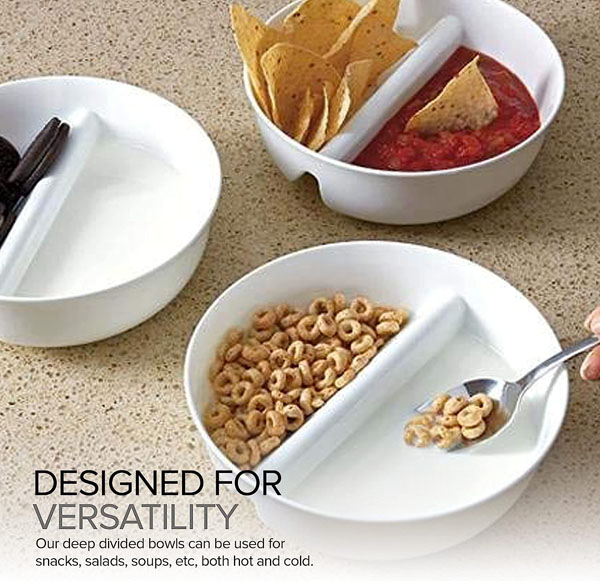 From Rosie: I had no idea that this product existed but I'm so intrigued by it. It's designed to prevent your cereal from getting soggy or separating your favorite snacks or food combos, like chips and salsa. Buying options include a single bowl or a 2- or 3-pack. It has a 4.6 star rating, more than 6,600 reviews, and an A on Fakespot. Reviewers rave about how versatile it is. "This clever bowl is the perfect solution for me. I am not a fan of soggy cereal and it keeps the milk and cereal separated." "Put hummus or egg salad in one side, crackers in the other. Or berries on one side and cottage cheese on the other. Maybe a bit of salsa and some chips. The possibilities are limitless!" "Perfect for feeding my 7 month old grandbaby as we experiment with puréed foods. I put her baby oatmeal in one section and puréed fruit in the other. Same with lunchtime vegetables and meats."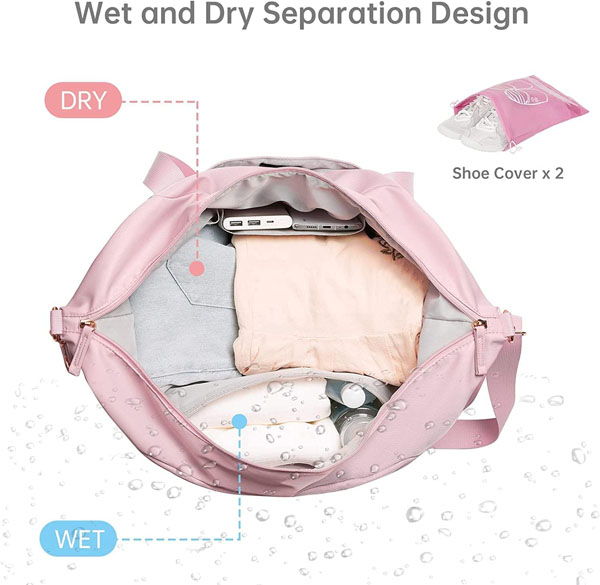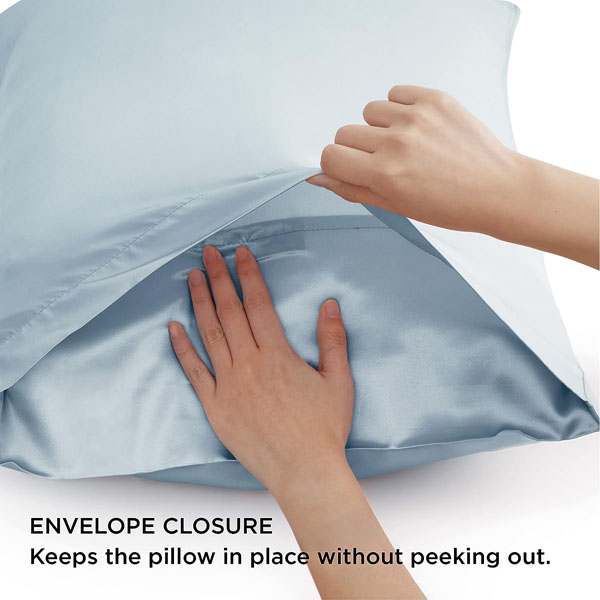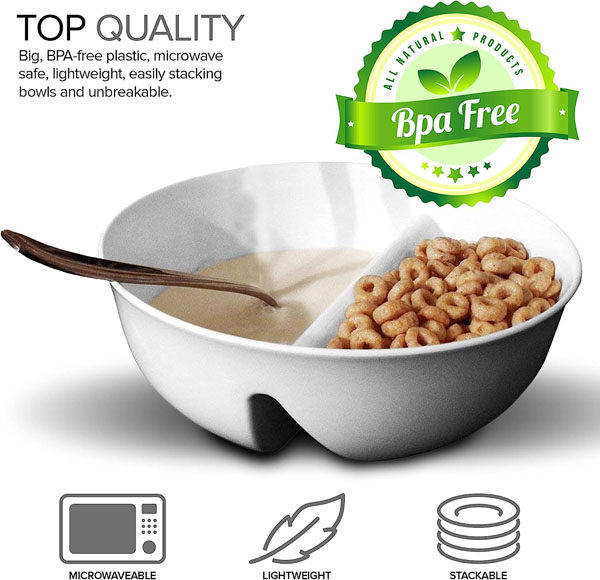 Thanks for reading and commenting on our affiliate post! If you make any purchases through these links we get a small percentage and appreciate it.