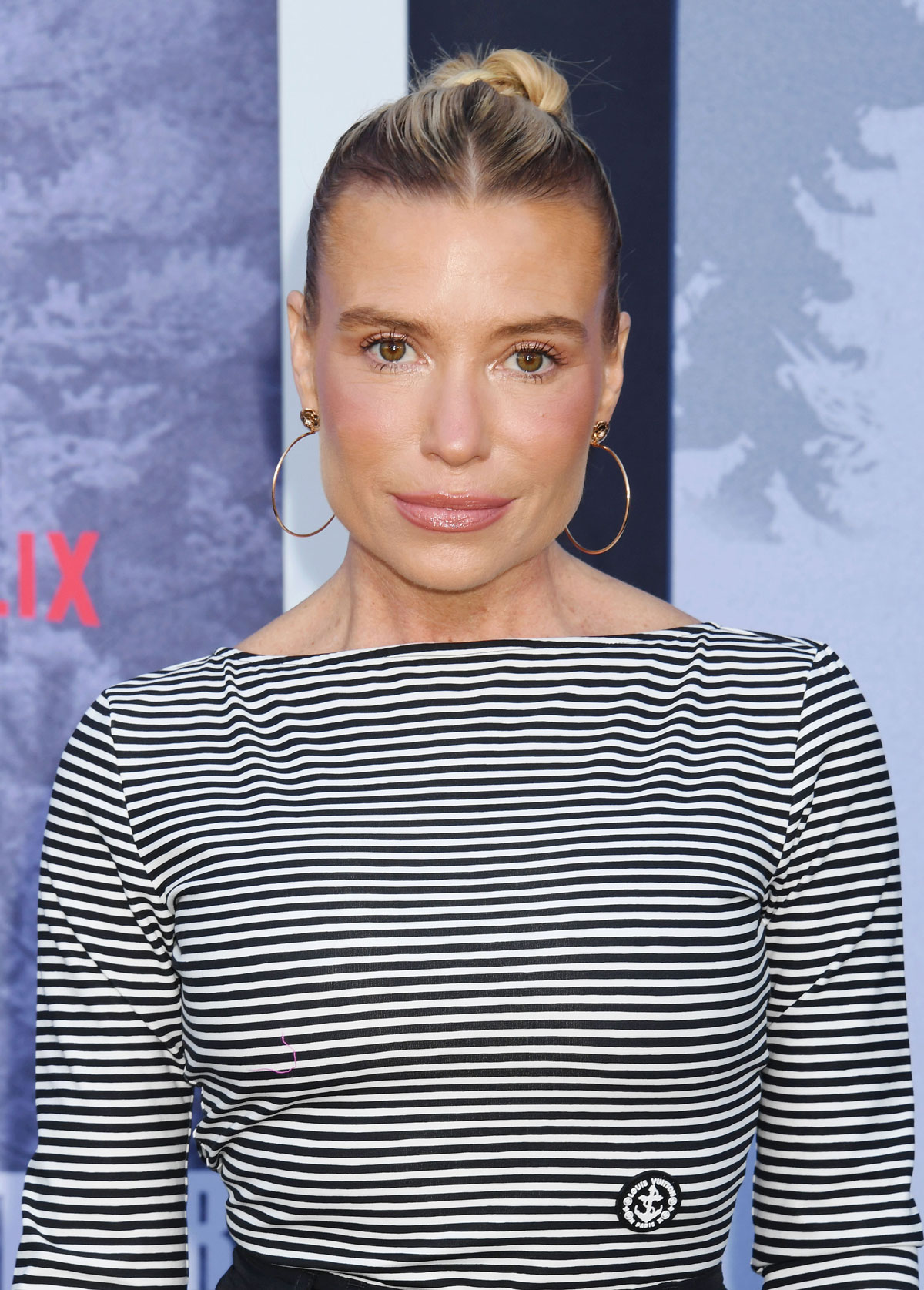 Don't you just hate it when your $900-a-month gym gets sucked into petty dramas? I mean, you might as well go back to your $500 gym if you have to put up with that kind of agita. Such is the dilemma befalling two Tracy Anderson gyms in the Hamptons. Members are organizing petitions against class changes and yelling at other members who don't pay to reserve mat locations, while trainers seem to be beaten down by it all. Page Six broke down the details of a recent Business Insider report for us:
This One Percent workout guru isn't sweating claims that her Hamptons studios are in "chaos."

A Business Insider report claims there's a catty class war brewing at Tracy Anderson's Water Mill and Sag Harbor studios between members—who pay a $900 monthly fee—and non-members.

The article says that in one skirmish, a member demanded that a regular weights class be "changed" into a dance class and that the gym complied, despite the protests of non-members who started a petition to have it switched back.

Meanwhile, it claims those who don't cough up a $5,500 annual "mat fee"—which allows customers to reserve a spot in class—risk getting "screamed at" if they accidentally pick a reserved place.

"You can't just work out; you can't just enjoy it," a former Hamptons trainer told BI. "There's always drama."

But it seems Anderson isn't letting the kerfuffle harsh her endorphin high.

Her spokesman Steven Beltrani tells Page Six, "This has been our smoothest and most successful summer in the Hamptons as we've continued to grow and elevate our client experiences."

He added, "The consistent high demand year-over-year is both humbling and greatly appreciated by all of us at Tracy Anderson."
[From Page Six]
"This has been our smoothest and most successful summer in the Hamptons as we've continued to grow and elevate our client experiences." Now that's an artful dodge from the spokesman, because all of that can be true without negating any of the bad reports. This could be their "smoothest and most successful summer" and still be a shi*t show (or excuse me, a "kerfuffle"), just a slightly better one!
Looking into the Celebitchy Archives I found it's been a while since Tracy Anderson has popped up (other than Gwyneth Paltrow name dropping her). But clearly the quiet years do not mean her frauding has stopped! I ran the math and that $5,500 annual mat free comes out to $459 a month, in addition to the $900 monthly membership fee. I am not rich and therefore cannot say for certain how I would allocate an abundance of funds, though I'd very much like the opportunity someday. That being said, I cannot imagine spending what could be a month's rent on a gym membership. To those Hamptons fitness seekers, hear me out on this idea: may I suggest ditching the Hollywood fraudster, joining a Planet Fitness for a fraction of the price, and then donating the balance of what you used to pay to Tracy to others in Hollywood? Say the writers, actors, designers, crews, tradespeople, technicians whose jobs are on hiatus during the strike? Just a thought.