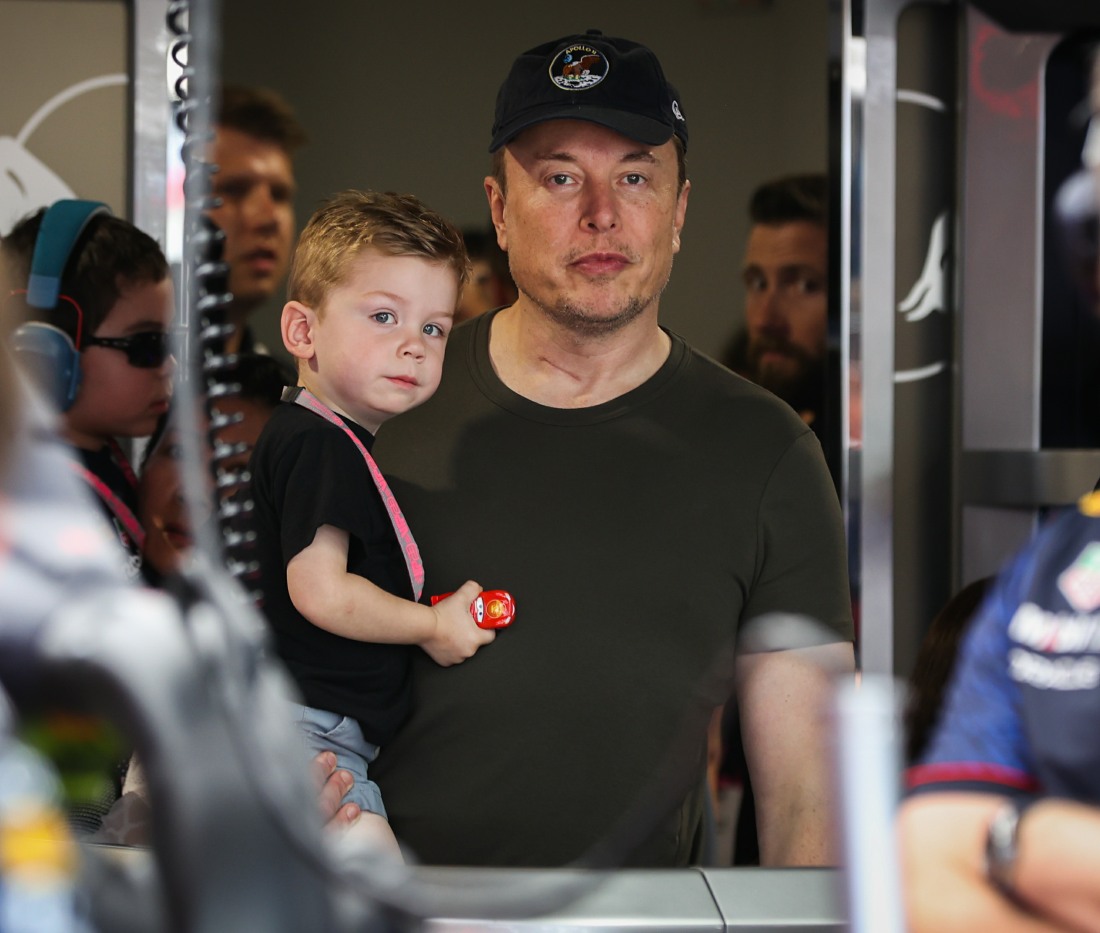 Surprise! And baby makes five… or 11, depending on how you're counting. I have no idea if they're back together or not, but at some point, Elon Musk and Grimes (née Claire Boucher) secretly welcomed a third child together. As you probably already know, Musk and Grimes already have son X Æ A-Xii, nicknamed "X" and daughter Exa Dark Sideræl, nicknamed "Y." After X and Y, you'd think they'd commit to completing the trilogy and go for a name like "Xerxes Xanadu," nicknamed "Z," but instead, they opted for the more boring Techno Mechanicus.
Elon Musk and Grimes have welcomed a third baby in secret, a new biography on the Tesla CEO claims. According to The New York Times' review of Musk's biography, which was written by journalist Walter Isaason and set to be released on Sept. 12, Musk, 52, and Grimes, 35 — whose real name is Claire Boucher — welcomed a third child, a son named Techno Mechanicus, who also goes by "Tau."

It is unclear if the Space X founder's forthcoming biography contains more details about the infant, including when or where he was born.

In a March 2022 Vanity Fair interview revealing Exa Dark's birth, Grimes admitted that the former couple wanted more babies, telling the outlet, "We've always wanted at least three or four."
Over the weekend, Musk seemingly confirmed via Twitter X that the child's full name is Tau Techno Mechanicus, explaining, "Circumference/Diameter," (because get it? Tau is the ratio of the circumference to the radius of a circle! Those clever kids.) Space Karen also responded to another post with "τ," because tau is also the 19th letter of the Greek alphabet. I'm guessing Techno is for the music genre and Google tells me that Mechanicus is from Warhammer 40k: Mechanicus, a video game that takes place on Mars and Mechanicus is the "Cult of the Machine." Yeah, that checks.
This is Musk's 11th child in total and if they weren't going to go with Z, then it also really feels like a missed opportunity to stan "Stranger Things" and go with "Eleven." Or even complete the Tesla models and go for an "S" or "3/E" name. Ah well, there's always babies four and five. Also, what's the over/under on these three growing up and changing their names to very normal ones, like John, Emma, and Joseph?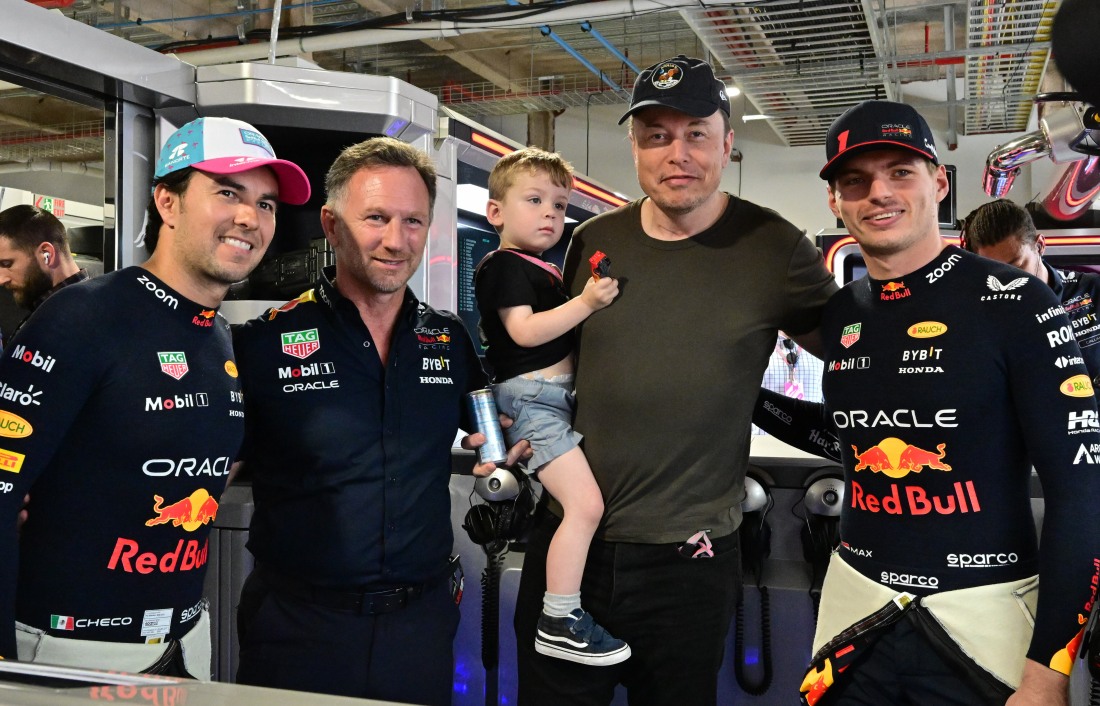 Photos credit: Avalon.red and Getty