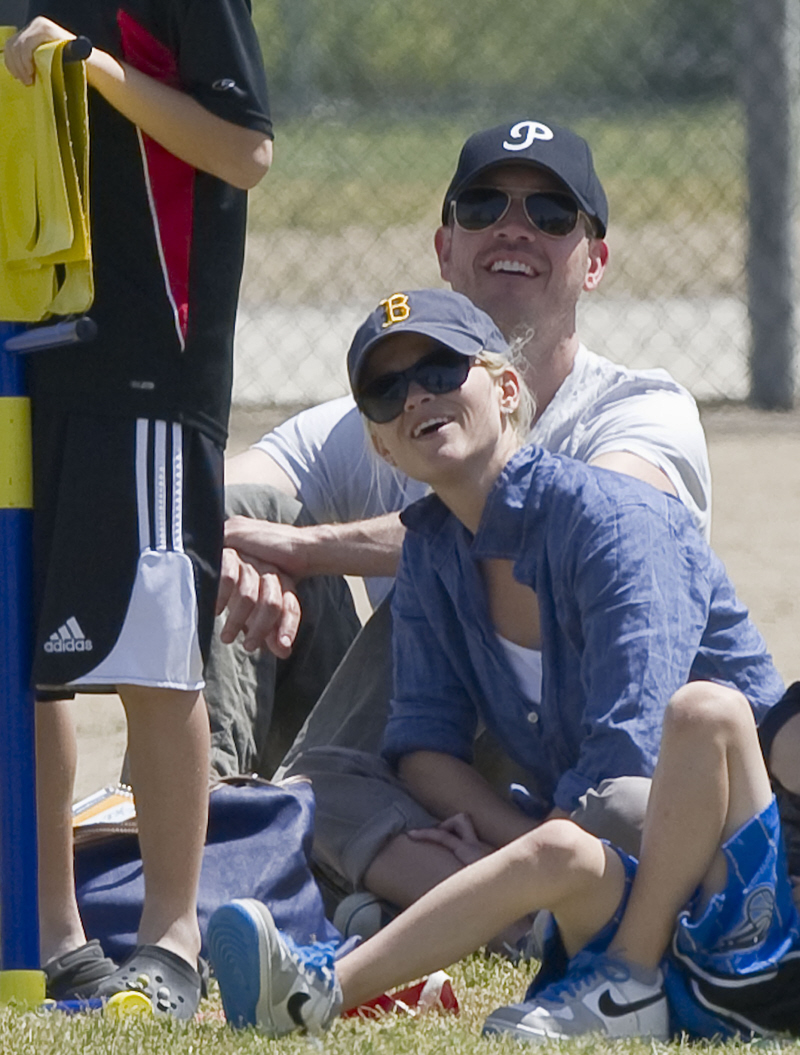 I don't know what's gotten into Reese Witherspoon. Like, two seconds after Reese and Jake Gyllenhaal broke up, Reese fell into the arms of Jim Toth, a talent agent with CAA. Almost immediately, Reese and Jim seemed to be totally serious, and Reese seems to have no qualms about being photographed with him, and to have him spend time with her kids. There were rumors that Reese and Jim had become "hot and heavy" very quickly and now OK! Magazine is reporting that Reese is already prepared to marry him:
Reese Witherspoon and boyfriend Jim Toth are enjoying an incredibly passionate relationship. "It's very hot and messy, and she loves the excitement of it," a source close to Reese, 34, tells OK!.

And while a wedding is not on the immediate horizon, Reese is already window-shopping for a ring.

"Reese micromanages everything," says her friend. "Of course she'll want to give some input on the ring she'll be wearing for the rest of her life."

But while Reese has been eyeing diamonds, friends say she is still waiting for Jim, a Hollywood agent, to take the lead.

"She isn't going to propose to him or anything like that — she's still a Southern girl at heart," says the source.

"But she has definitely dropped a few hints and he's absolutely head over heels for her."
[From OK! Magazine]
Once again, I really don't think Reese is a "hot and messy" kind of girl, but I'll buy that the sex is good and she's prepared to nail that sh-t down. And it really would be a good match, I think. Jim seems into her and he doesn't seem at all nervous about spending time with her kids – that's serious. Of course, the constant rumor about Reese's breakup with Jake (besides the gay rumors) was that Jake wanted to get married and Reese didn't. Why is she ready now? Is it the guy or the timing?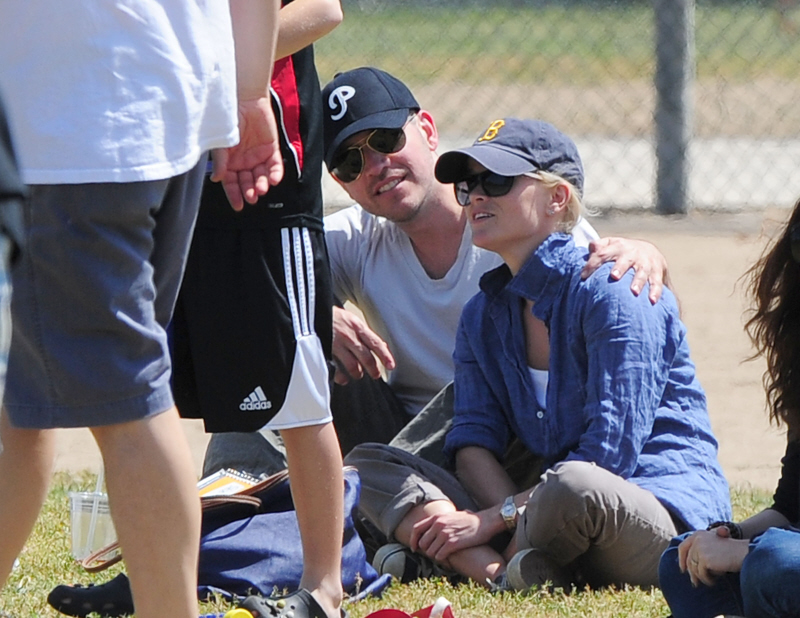 Reese & Jim in LA on May 8, 2010. Credit: Bauer-Griffin.