Bristol Palin charges $30,000 per pro-life & abstinence-only speech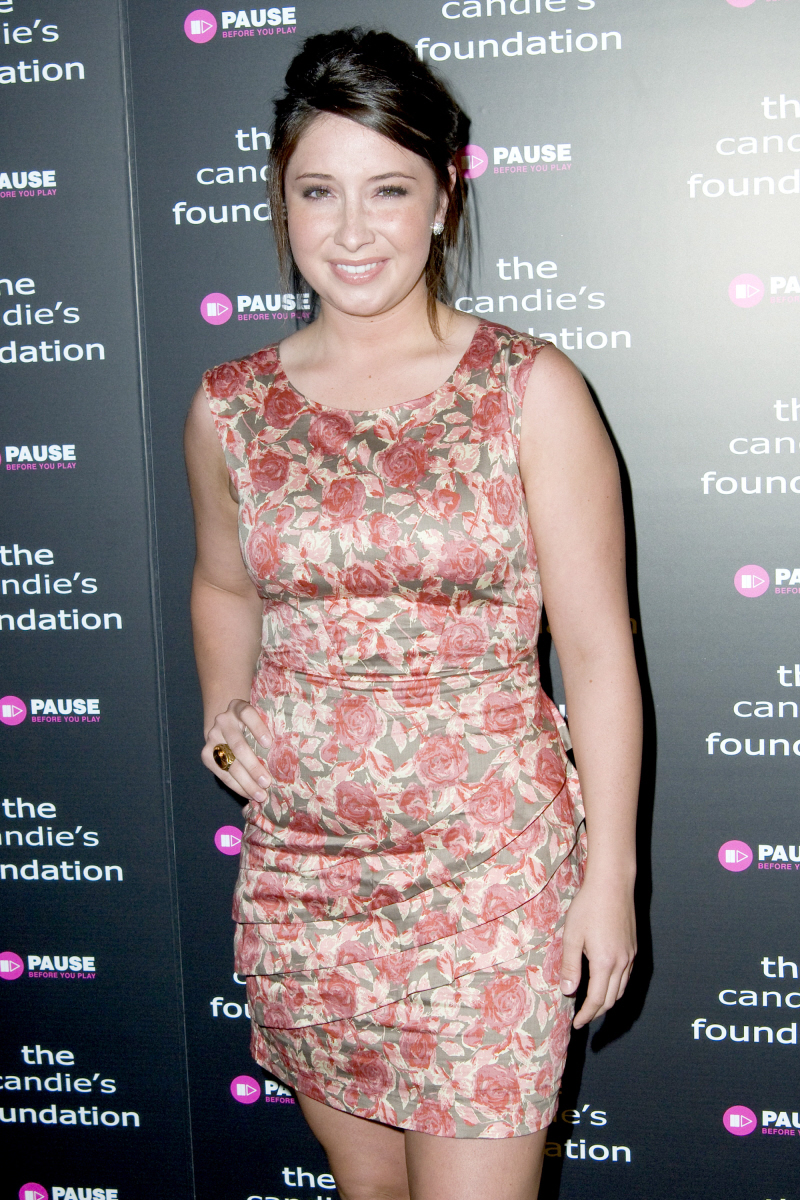 A few weeks ago, a covered an interview Bristol Palin did with People Magazine where she claimed that she was supporting herself financially, on her own, with no help from her parents. Her exact words were: "[My parents] are there for support when I need it emotionally, but I'm on my own financially. I work an 8-to-5 job, five days a week. My parents help out, but they're not at my disposal. I think that's a huge misconception. I'm doing it by myself. I live by myself, I'm working to provide for [my son]. It is difficult. Financially, it's very difficult. I'd say the majority of any paycheck I ever receive is going to Tripp. Child care is very expensive, formula is expensive, diapers are expensive – and you don't think about that as a kid, at all."
I, and many of you, wondered what the hell Bristol was doing for her job. It would have to be something where she works an 8-to-5 day on a high school education that pays well enough so she can support herself and her son, with time off to fly to New York to do media events, and with financial help from Levi Johnston, although she didn't admit that part. I pointed out that she's doing the Candie's Abstinence-education stuff, but I wondered how much that was paying. Plus, many of you pointed out that Bristol was getting paid for all of the magazine covers and interviews she's done over the past few years.
Now Radar and Gawker are reporting that Bristol has signed on with a speakers bureau called Single Source Speakers. They sign up mostly conservative talents, politicos and talking heads to make speeches to various groups for lots and lots of money. So how much money will Bristol be making per speech? Allegedly, a cool $30,000.
She's probably the nation's most famous unwed teenage mom and now, Bristol Palin is taking her experience straight to the bank.

A source close to Palin tells RadarOnline.com exclusively that Bristol has signed with a speakers bureau called Single Source Speakers, charging between $15,000 and $30,000 a speech.

Her first stop will be the Heartbeat International Conference in Orlando, Florida, on May 18.

In an exclusive interview with RadarOnline.com, Bristol said she is "excited to go to Orlando and meet the hundreds of pregnancy support providers from around the world that will be attending."

Palin says she is also writing her first book, which will detail her experiences on the 2008 presidential campaign trails, the notoriety she has faced as a result of her relationship with ex-boyfriend Levi Johnston, and how she is raising their son Tripp as a single mom.
[From Radar]
The New York Times claims that Bristol's fee will actually be anywhere between $15,000 to $30,000. My guess? Because of the varying costs, I think Bristol probably gets a flat fee, like $20,000, plus air travel, quality hotel, and a dining per diem. Maybe she even worked out a way for the speakers bureau to pay for a nanny. Anyway, the speeches will be centered around abstinence-only and pro-life politics and promotion. It would be easy to bash her – especially for profiting so heavily from a subject (abstinence) she so obviously know nothing about, but if you were in her position, wouldn't you do the same thing? Eh… I probably would, but I would begin introducing some new-fangled talking points into those conservative speeches. Like, "I got to choose life. Get it? Choose. As in, choice. As in, let every woman decide what's best for herself."
Header: Bristol on May 5, 2010, in NYC. Credit: WENN.
Written by Kaiser

Posted in Bristol Palin, Money

- Zach Galifianakis is awesome [Buzzfeed]
- Prince at the Billboard Music Awards [D-Listed]
- Bieber's Billboard look [Go Fug Yourself]
- Married to Medicine recap [Reality Tea]
- Celebrity first marriages [Pajiba]
- The last Mad Men baffled a lot of people [Lainey]
- Karolina Kurkova's crazy hot dress [Moe Jackson]
- Jennifer Garner on set [Popsugar]
- Kitten vs. Lizard [CDAN]
- Doetzen Kroes' great butt [Celebslam]
- Shameless star Jeremy Allen White [OMG Blog]
- RIP Ray Manzarek [Bossip]
76 Responses to "Bristol Palin charges $30,000 per pro-life & abstinence-only speech"