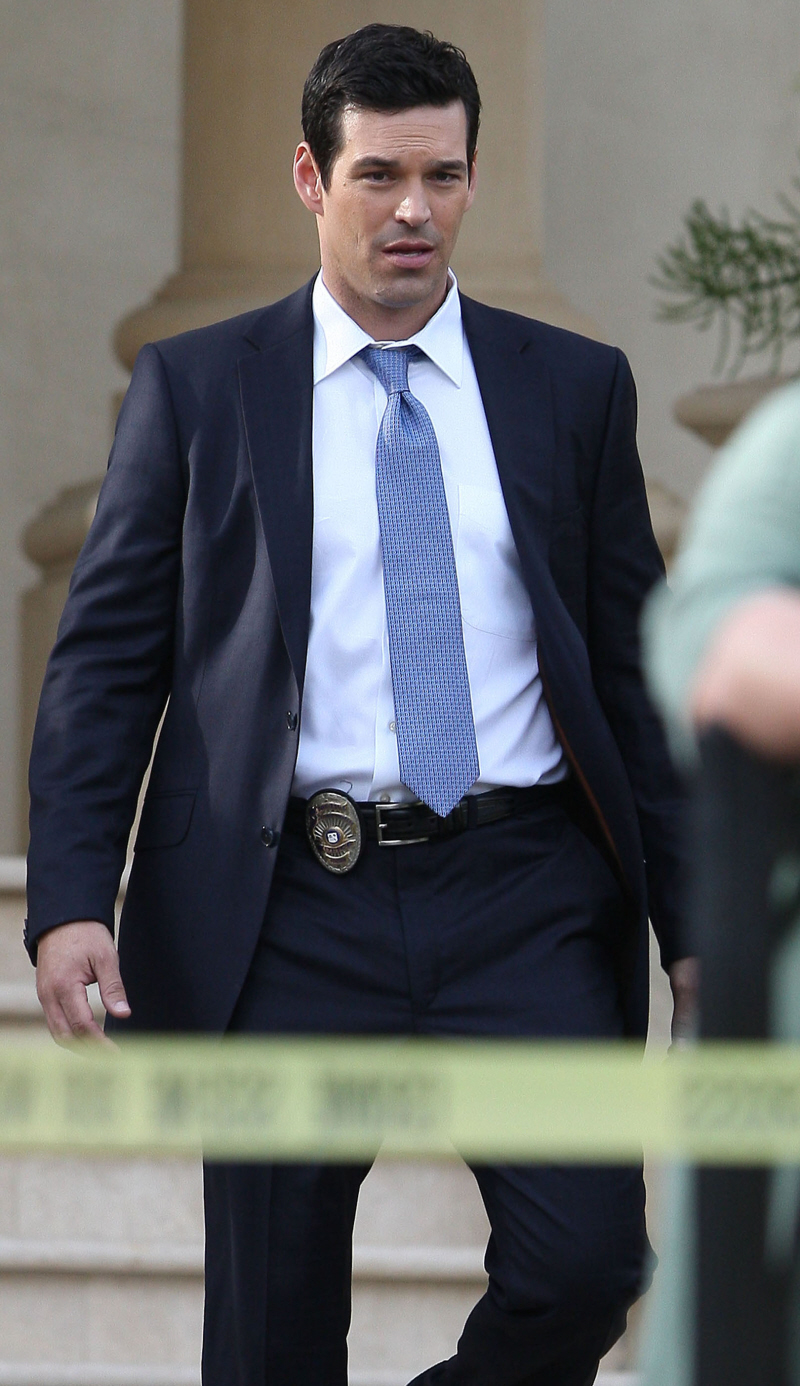 Last week, it was announced that Eddie Cibrian would not be returning to CSI: Miami. There were questions about whether or not he was fired, and the reasoning behind the producers' decision not to renew his contract. Then, this week, E! News had a piece about how Eddie's dismissal might screw up his divorce negotiations with his estranged wife Brandi Glanville, and how he maybe/probably blames Brandi for losing the CSI gig. That part wasn't really explained – I came away from it thinking that Eddie "blames" Brandi for all of the bad press he and LeAnn get because he sees Brandi as behind it all, because she keeps giving interview after interview about their split.
Anyway, In Touch Weekly's sources are claiming in the new issue that Eddie lost the gig because of several reasons – one, he "didn't make a lot of friends on set" and that "very few of the cast members liked him anyway" because Eddie bragged about all of the stuff LeAnn bought him. And two, "the producers were [not] enamored with all the headlines Eddie was generating." So, it's a little bit bad press and a little bit "Eddie's a douche."
Eddie Cibrian and LeAnn Rimes' illicit romance may have cost him his job on CSI: Miami, an insider says.

"Eddie pretty much wrote his own ticket onto the show, and his own ticket off," a show insider tells In Touch. "I don't think the producers were enamored with all the headlines Eddie was generating, and he didn't make a lot of friends on set, either."

Eddie, 37, and LeAnn, 27, came out as a couple just as the show's eighth season wrapped.

"The scandal created a lot of hard feelings," a friend tells In Touch. The insider adds, "No one's at all sad to see him go. Very few of the cast members liked him anyway."

A friend adds, "Eddie would come to work and brag about trips he'd taken with LeAnn. They called him 'Lucky Eddie' behind his back."
[From In Touch Weekly]
Ha! Doesn't Eddie come from like a solid middle class to upper-middle class family? Why is he so enamored with LeAnn's money? Why is he hypnotized by her wallet? I don't get it. But I will buy that he probably "brags" about the stuff LeAnn buys him and does for him, just because my view of their relationship has changed. I used to think that LeAnn was the one who was more into Eddie than vice versa, and that LeAnn was going to spend whatever money and do whatever possible to keep a fickle Eddie interested. While I still think that's true, I now think Eddie is as happy as can be with his sugar mama taking care of him, and he probably is being faithful to LeAnn – for now. We'll see what happens long-term, but for now, I think LeAnn and Eddie are in love. Gag, I know. Whatever.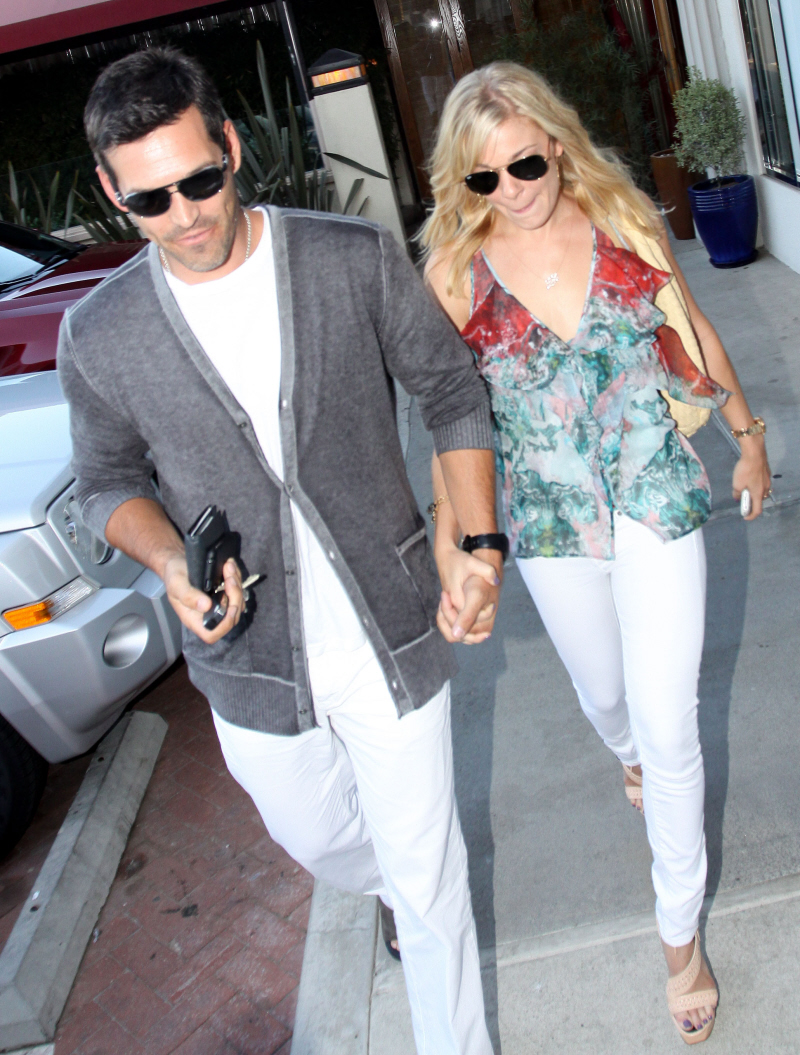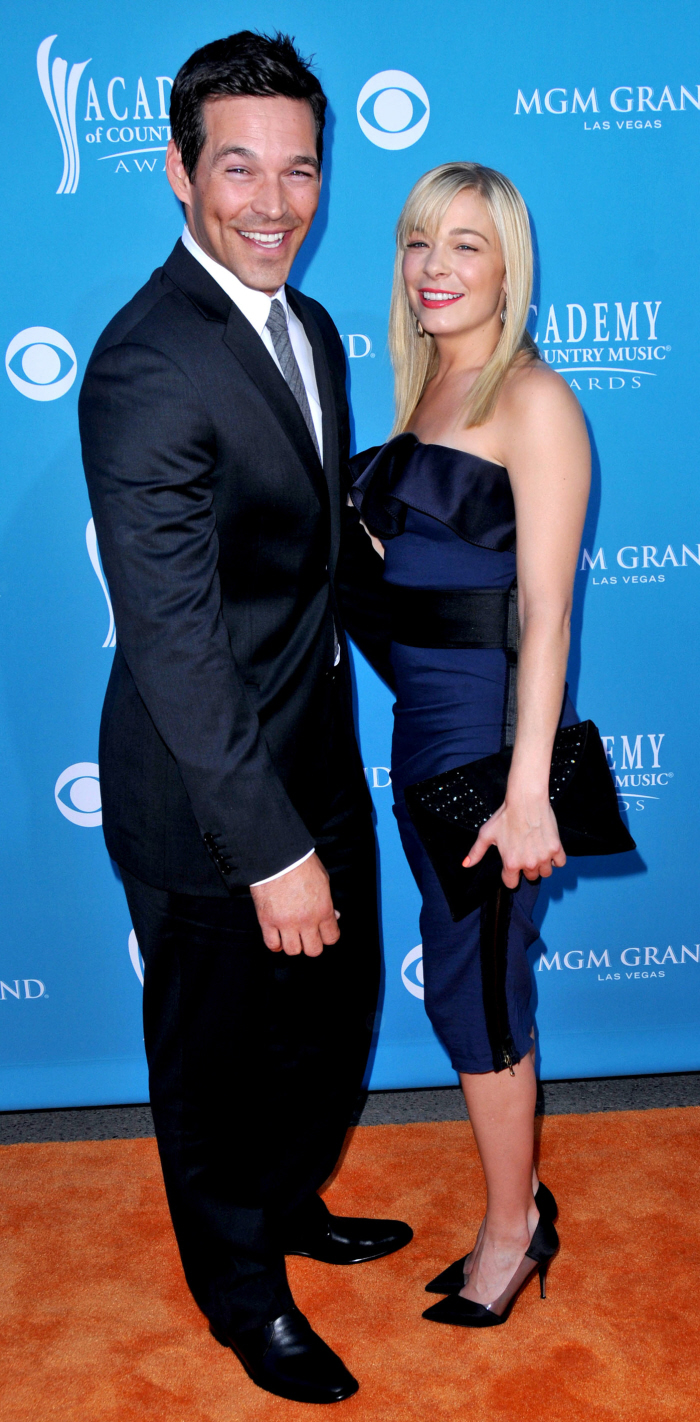 Header: Eddie Cibrian on January 15, 2010, shooting CSI: Miami. Also, Eddie and LeAnn on April 18 and June 12, 2010. Credit: WENN.