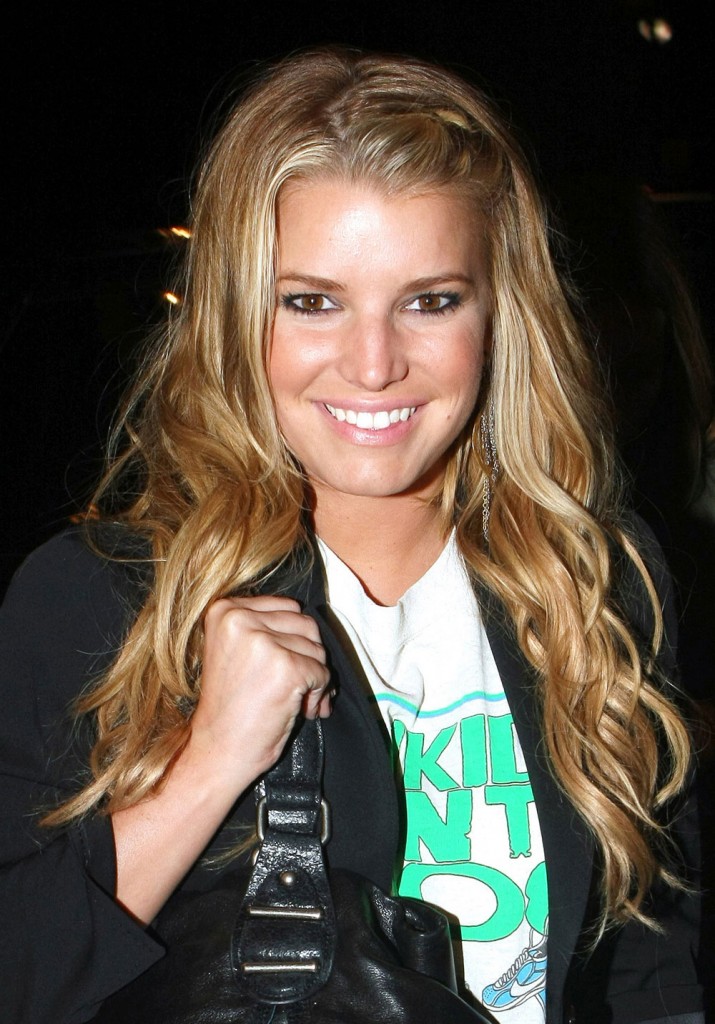 Jessica Simpson has found her first wrinkle and she wants us all to know about it. The 30 year-old singer and reality star tweeted "It is official- I'm 30 and found a wrinkle. Damnit!!" My heart bleeds for her and her single wrinkle. What's next for Simpson, a little fillers and botox to even it all out? Is she going to sport cat-eyes and puffy cheeks like Kim Kardashian?
Jennifer Love Hewitt and Jessica Simpson should get together and swap stories about how to love yourself so you'll attract a better "caliber" of man. Those two would make a great pair. They could do an "empowering" reality show about improving self esteem through fad diets and extreme beauty rituals while telling us that we should be happy the way we are – so that men will like us better.
Jessica is pretty much already doing that. VH1 confirmed earlier this month that they'll still be working with her despite the colossal failure of her beauty travelogue show, The Price of Beauty. The show will no longer focus on Simpson and her buddies traveling around the world to mock other cultures. It will instead involve them giving women makeovers. That's so empowering! That way, the lucky makeover recipients can land boyfriends and eventually husbands to show the world how happy and fulfilled they are.
Photo below is of Jessica and Eric in Rome on July 14, 2010. Credit: Bauer-Griffin. Header image is of Jessica on 6/22/10. Credit: CWNY/Fame Pictures