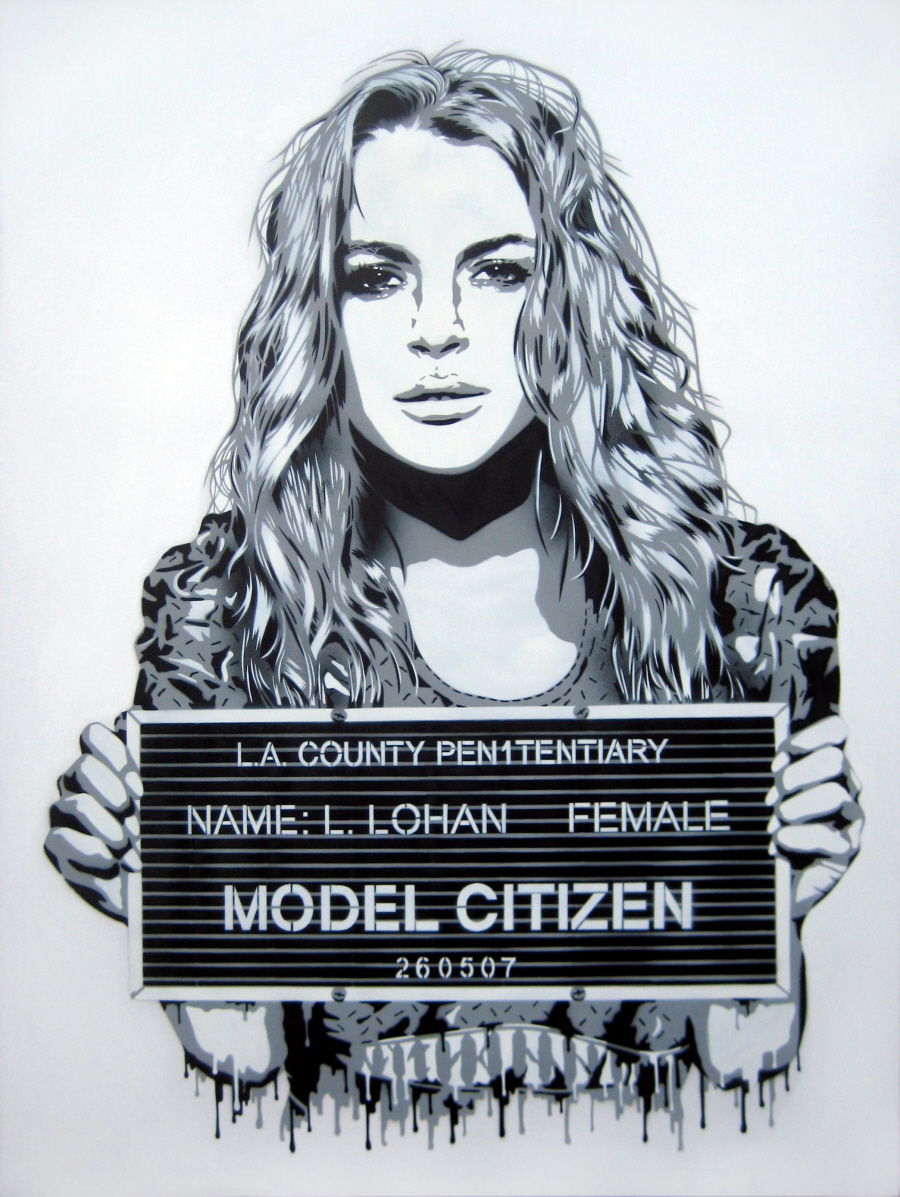 Yesterday we saw Lindsay Lohan get booked into jail while sporting an orange spray-on tan, extensions she'll have to remove, and ridiculously high belted peep toe boots. The sheriff's spokesperson then issued a statement confirming that Lohan would most likely be released in less than two weeks, on August 1 or 2, due to overcrowding. At that point, she'll be headed immediately to rehab for 90 days of court-ordered treatment. It's a shame that they can't add in another 76 days on top of that to compensate for the rest of her prison sentence.
Is in a cell right next to the reality star who robbed from her
The jail pod where Lindsay is being housed is in a section separated from the general population and is in the same area where Paris Hilton did her time in 2007. Currently residing in Paris' former cell is a woman named Alexis Neiers, who starred on the E! reality show Pretty Wild and is serving six months for her role in burglarizing Orlando Bloom's house. Neiers was part of the "Burglar Bunch" gang who targeted celebrity homes, including Lindsay Lohan's. The sheriff's spokesperson has refused to comment on whether Lindsay and Alexis are housed next to each other, but People reports it as if it's a certainty. (Alexis has been faring poorly in jail and has had an allergic reaction to antibiotics along with losing weight.)
Paris Hilton told People that she regularly talked to other inmates through the vents while she was confined in her cell, and that they were sweet to her. Ironically Lindsay might soon be befriending a woman who robbed from her. It's not like she'll have much else to do in there.
You can send Lindsay books, mail and snacks in jail
Lindsay tried to enter jail with a copy of Hemingway's "The Old Man & The Sea," but was denied. The jail only allows books for prisoners if they're sent directly from Amazon or Barnes & Noble online.
Lindsay is also allowed snack packs sent through an official program.
You can send books and mail to Lindsay via:
Century Regional Detention Facility
11705 S. Alameda Street
Lynwood, CA 90262
To get you started, here are a few suggestions for books to send to Lindsay. (I have not read any of these books and can't comment on whether they're worthwhile.)
Why Is It Always About You? : The Seven Deadly Sins of Narcissism
Emotional Vampires: Dealing With People Who Drain You Dry
Addict In The Family: Stories of Loss, Hope, and Recovery.
Lindsay will be able to take her prescriptions in jail
TMZ reports that while in jail Lindsay will be able to take Adderall for her ADHD and Ambien to help her sleep. Lindsay's father has long said that his daughter's main problem is prescription drug addiction. At least she'll soon be off the very powerful painkiller Dilaudid – presumably. She'll surely try to score something while in jail. She may not be successful in jail but if she's sneaky, and we know she is, she'll probably be able to get some drugs while she's in rehab.
Lindsay is "having a difficult time" and is crying in jail
Lindsay's on-again lawyer, Shawn Chapman Holley, issued a statement to People about how her client is faring. She said "Understandably, Lindsay's having a difficult time adjusting as it would be for anyone. She's trying to make the necessary adjustments to an extremely stressful and difficult situation. There were some tears."
"Generally, the first two days in jail are the most difficult. I just kept reminding her of that. She's doing the best she can."
"Her spirits aren't high, but I spoke to some of the deputies and they said Lindsay's reaction is the same as anyone in her situation."
My heart bleeds for her. (Eyeroll) I do hope Lindsay cleans up, though, and that she's able to become a more humble and more sober person as a result. It's a long shot for sure.
Header art courtesy of anonymous British artist PEN1. Used by permission thanks to BeautifulCrime.com