Leo DiCaprio on Kate Winslet: "Hollywood can be a killer for marriages"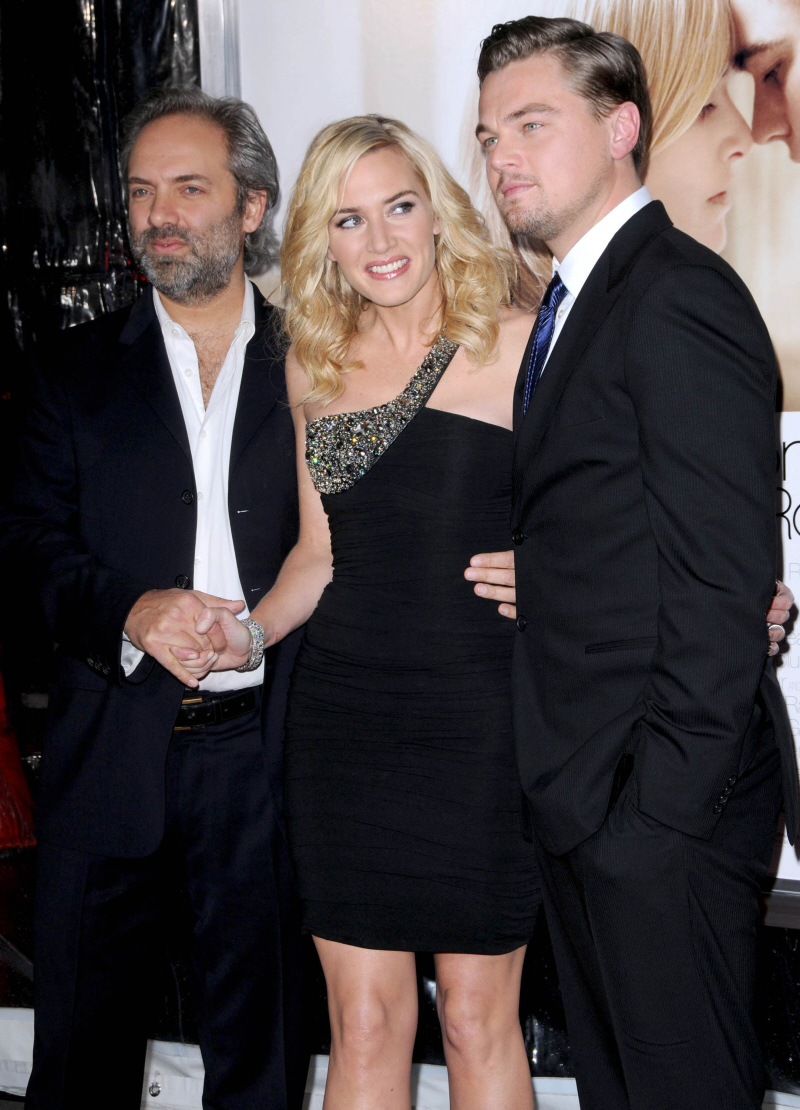 I recently watched Revolutionary Road, and it took me a while to finally rent it as I'd heard that it was depressing. It was a real downer, but it also felt like a brutally honest film, one in which the color had gone out of a woman's life and subsequently her marriage. (It bothered me that the children were shown so infrequently in the movie, but they were peripheral to the characters' lives and I guess it made sense in that context.) The arguments were frustrating and I thought the performances by all the main characters were superb.
Leo recently commented in a kind of vague but telling way about the fact that Kate's marriage to their director for the film, Sam Mendes, has ended. He said that "Hollywood and this movie business can be a killer for marriages." Is Leo giving us hints that he's not the marrying type? I think he's already demonstrated that. Is he hinting that he knows more about the end of Kate and Sam's relationship? It's hard to tell, but Kate was gushing about how much she loved Leo when she was winning awards for that film, and called him more like her husband than Mendes. I never bought the rumors that these two were secret lovers, but they do admit that they're close friends and I'm sure Kate confided in Leo about her relationship. Here's more:
The Oscar-winning actress was so disturbed by the relaxed attitude of her husband Sam Mendes – who she is now separated from — to the raunchy scenes in 2008 film Revolutionary Road it made her question her marriage.

"It was certainly a difficult time. She was really worried that Sam wasn't bothered by the fact that his wife was making out with another guy right in front of her," Leo said. "I told her it was only acting, but she kept on saying, 'This is really weird.'

"When Sam started telling her exactly how to have sex with me she didn't like it at all. She was freaking out because she was supposed to be having sex with her best friend — me — while her husband directed. But I didn't find it weird at all. It didn't bother me, because that's part of acting."

Kate and Sam — who married in secret in the Caribbean in May 2003 — split in March by "mutual agreement" and Leonardo thinks Hollywood was responsible for the death of their marriage.

"She loved being a wife," he said. "Some people are meant to be married and I think Kate's one of them, but Hollywood and this movie business can be a killer for marriages."

Shortly after their split it was reported Kate and Sam had a trial separation in 2009 after falling out while working together on Revolutionary Road.
[From Showbiz Spy]
That's sweet that Leo called Kate his best friend! A couple of weeks ago we reported on the rumor that Kate had hooked up with a hot male model who worked for Burberry, among other high end designers. Kate was since photographed out with the guy while he was conveniently jogging shirtless, semi-confirming the rumors. I'm sure she doesn't mind her estranged husband, who was rumored to be getting hot and heavy with a young actress, seeing those photos. Kate and her husband announced their split in March after seven years and a child together. (Kate also has a daughter from her first marriage.) As far as I can tell they have not officially filed for divorce yet. Maybe that's coming now that Kate has so publicly stepped out with a new man.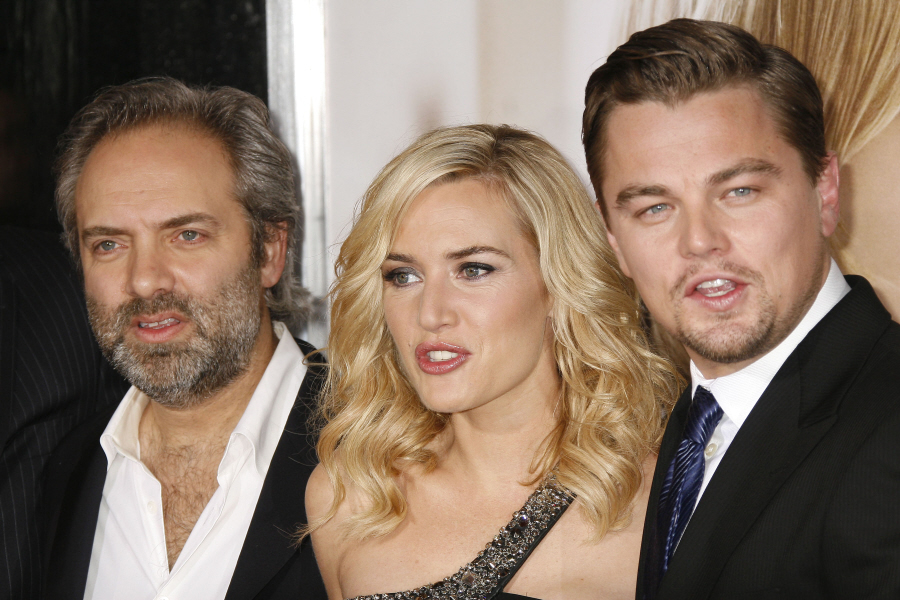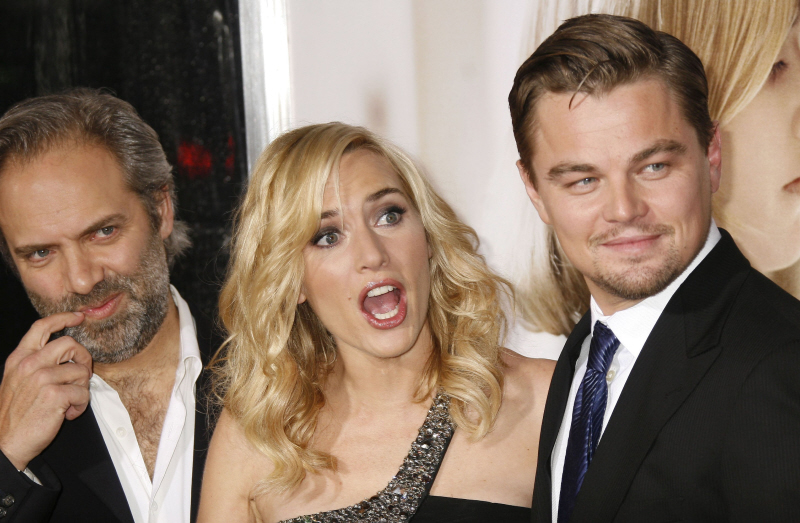 Kate, Leo and Sam Mendes on December 15, 2008. Credit: WENN.

Written by Celebitchy

Posted in Divorces, Kate Winslet, Leonardo DiCaprio, Sam Mendes

- The Blemish interviews Carmen Electra [The Blemish]
- Rumer Willis joins Pretty Little Liars [Lainey Gossip]
- Morgan Freeman falls asleep during interview [D-Listed]
- Fug or fab: Isla Fisher [Go Fug Yourself]
- Tamra Barney confirms spinoff [Reality Tea]
- Movie franchises that rebounded [Pajiba]
- Why Dylan McKay is the perfect boyfriend [Buzzfeed]
- Saoirse Ronan could have been a Lohan [Evil Beet]
- GIFs from Cannes [Popsugar]
- Cat massages a dog [CDAN]
- Heather Graham is so pretty [Celebslam]
- What is Lucy Hale wearing? [Moe Jackson]
49 Responses to "Leo DiCaprio on Kate Winslet: "Hollywood can be a killer for marriages""