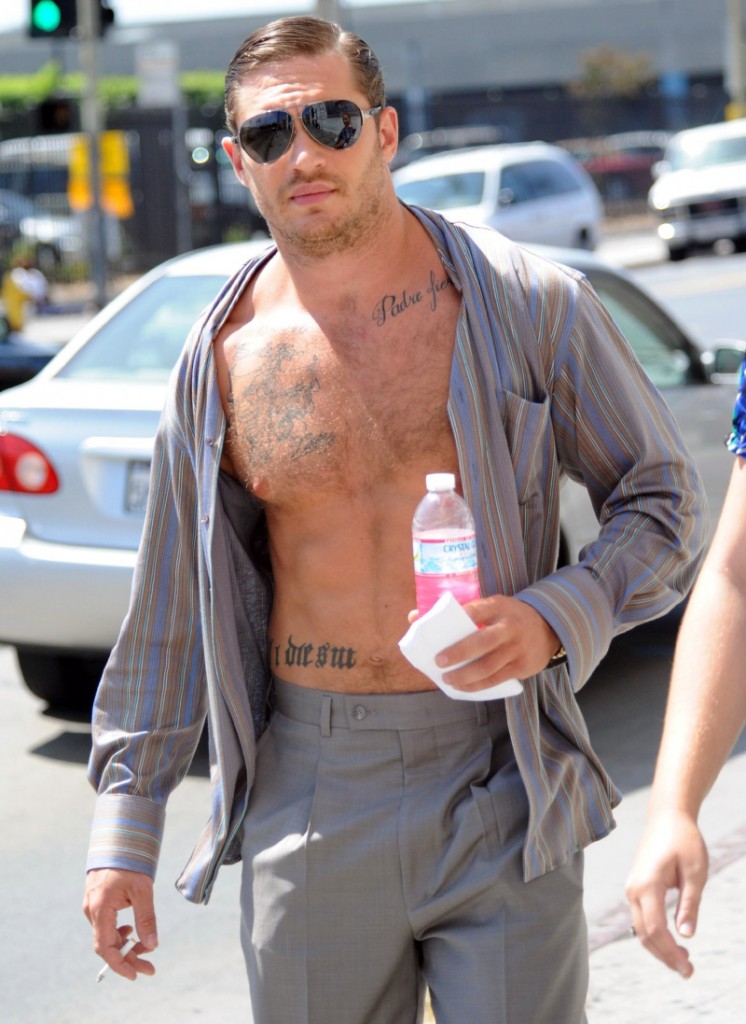 I'm writing this because I didn't want to write about Paris Hilton's home invasion or yet another Aniston post. Because right now it's time for some Tom Hardy NAKED. Granted, I'm not going to put the naked photos up, but if you would like to see my lover Tom Hardy in all of his glory, you can see some stuff here on Fleshbot – BEWARE: Fleshbot is really, totally and completely NSFW.
Did you look? It looks good, right? Although I know women are more "meh" on seeing men naked than men are with seeing women naked. Looking at naked pics of women is what men live for. Women live for photos of naked men holding fabulous shoes. Frankly, I can get more turned on by seeing a man in a suit than a naked dude. CoughcoughCliveOwencough. But still, Tom Hardy naked is nice. He could trim his junk though.
You knew the naked stuff was coming though – Tom's interviews read like some of the hottest man-on-man, man-on-woman, man-on-anything porn ever. Just in the past month he's described "playing with everything and everyone" and how he'd get high and go to bed with strangers and wake up bleeding. Sketchy? Of course. But also beautifully, polymorphicly perverse. And hot. So naked photos seem very tame. Of course, there's probably a lot more out there… which if you get your hands on, please send in!
So just consider this a little Hot Guy Tuesday and enjoy the SFW pics, and then when you're ready, head on over to see some NSFW Hardy Dong.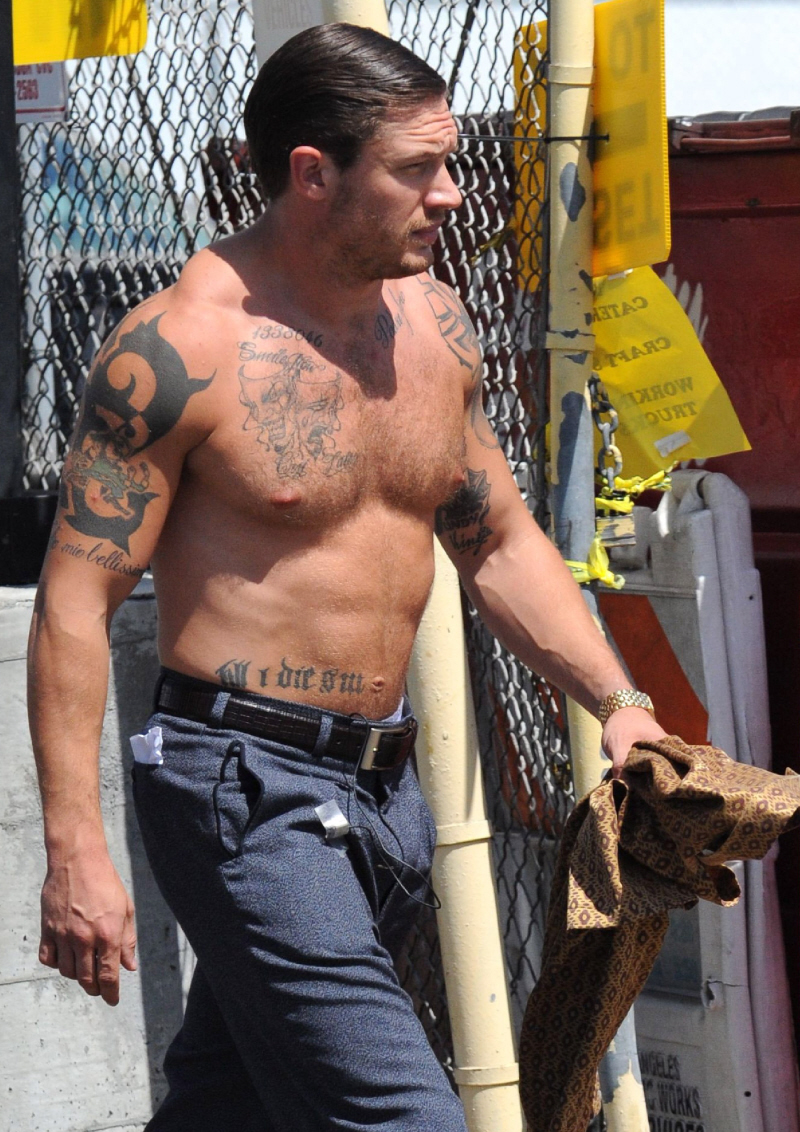 Tom Hardy on Sept. 9, 2009. Credit: WENN