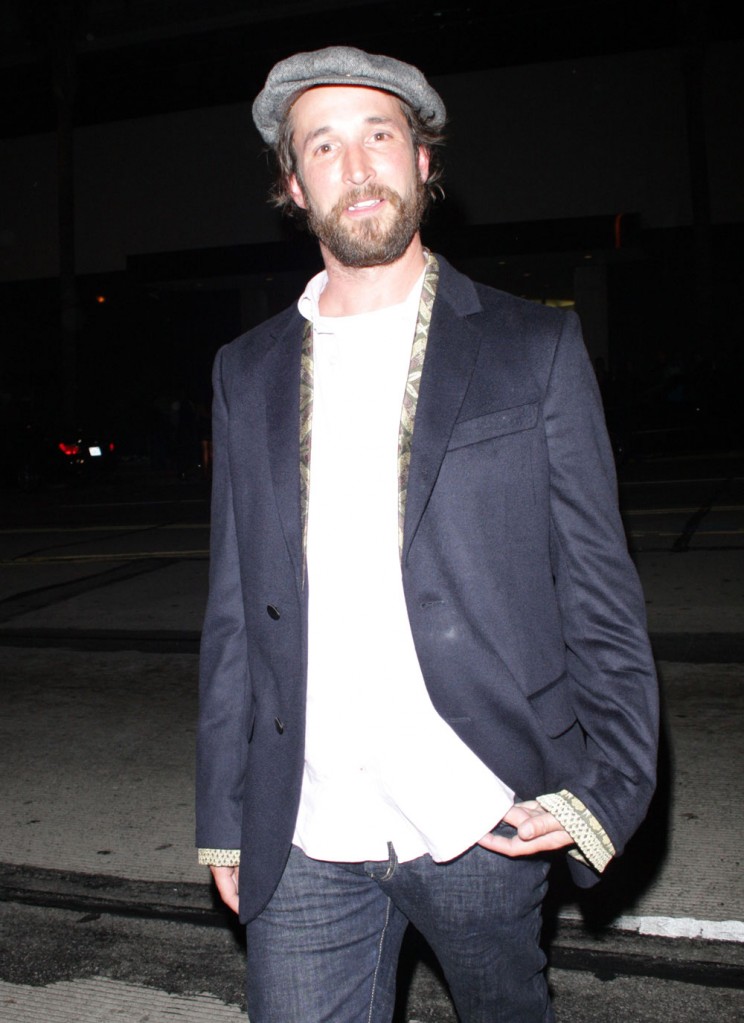 Former good guy Noah Wyle's inner douche came out when he cheated on his wife of 10 years with both a mistress and another mistress, actress Gina Gershon, with whom he was two-timing the first mistress. It came out that Noah was not only a cheating creep but a hypocrite as reports had him complaining that his wife was dating other men and potentially bringing them around their kids. The Enquirer reported in May that he was "planning to fight for full custody of his two children – Owen, 7, and Aiden, 4, because he doesn't like the men that soon-to-be-ex wife Tracy Warbin, 42, is dating." This divorce hasn't exactly been making headlines, although The Enquirer reports that their custody battle is still in progress.
Now Noah, 39, is single again, reports the Enquirer, having dumped Gina, 48, because she was getting too serious.
[Noah's] rebound romance with Gina ended because [he] "didn't want to be tied down," says an insider.

"Noah and Gina had a whirlwind romance that fizzled out almost as quickly as it started. They had instant chemistry and a very intense sexual relationship. He really enjoyed the whole older woman-younger man dynamic."

But Noah wanted to move on, while Gina wanted to settle down…

"When Gina started talking about settling down together, he felt she was getting way too involved, way too fast, and he called it quits.

"Noah wants romance in his life – as long as it doesn't get serious."
[From The National Enquirer, print edition, September 13, 2010]
At least he wasn't cheating on her yet – or was he? He probably met someone else and realized he could get laid while putting less effort in. Oh well. He's not as bad as David Boreanaz, Tiger Woods or Jesse James – as far as we can tell.
A Matthew-McConaughey looking Noah Wyle is shown in the header on 6/23/10. Credit: PER/Fame Pictures. He's also shown with his kids at the Despicable Me premiere on 6/27/10. Credit: Jody Cortes / WENN.com. Gina Gershon is shown in a red dress on 3/7/10. She is also shown on 5/1/10 in black. Credit: Juan Rico/Fame Pictures.