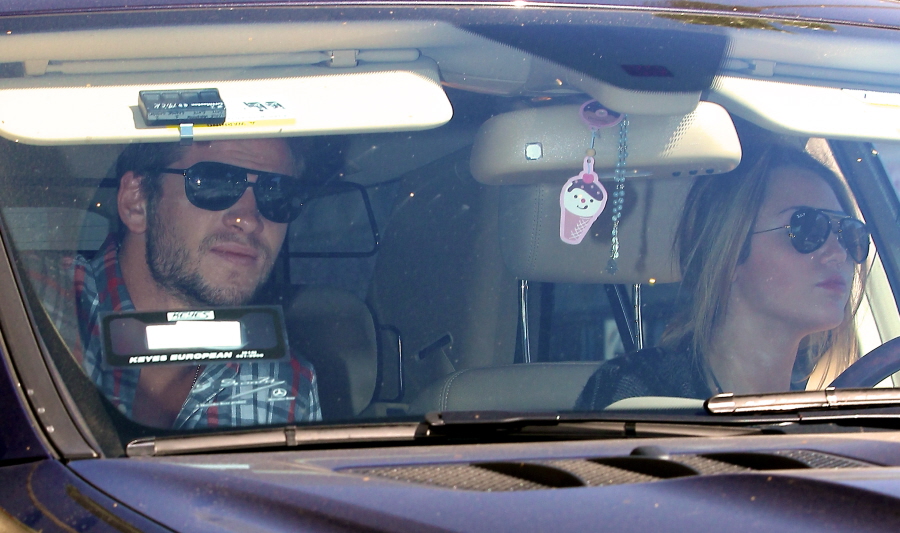 A few weeks ago, Miley Cyrus and Liam Hemsworth officially broke up. Liam's rep confirmed as much to Gossip Cop, and there were a few days in which Liam's "side" and Miley's "side" vied to tell their breakup story to the press – either Miley dumped Liam over fears (or knowledge) of Liam's cheating, or Liam dumped Miley because she's crazy and he was tired of being with such a high-profile girl. Since their split, Miley has been living it up, looking mysteriously puffy, waxy and Botoxy in NYC, then going clubbing in Paris. Meanwhile, Liam seems to be kind of quiet, although there were some paparazzi photos of him several days ago where it looked like Liam pap'd himself.
Anyway, Miley and Liam were spotted out together yesterday, Saturday, September 11th. Love amongst the ruins? Eh. Fame Pictures notes that Miley and Liam seemed "on again" - but I'm really hoping that this is just The Last Conversation, you know? The one where they talk about their feelings and there are tears and accusations, and maybe some goodbye sex, and then more tears and Liam gathers up all of his crap from Miley's house and as she hears him shut the door, she puts on Coldplay, lights a candle and curls up in their sex sheets. Sob.
Of course, they could just be back together. They're so young! I wasn't thinking that they would do this on-again-off-again bullsh-t, but they might. Who knows?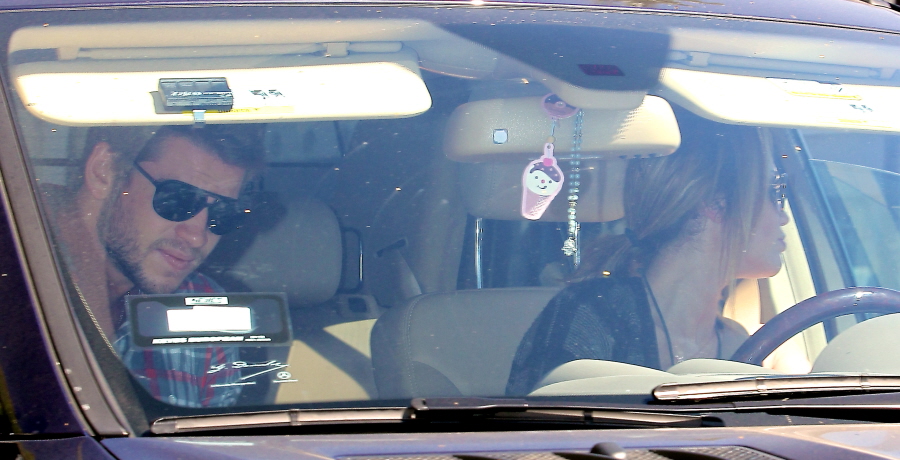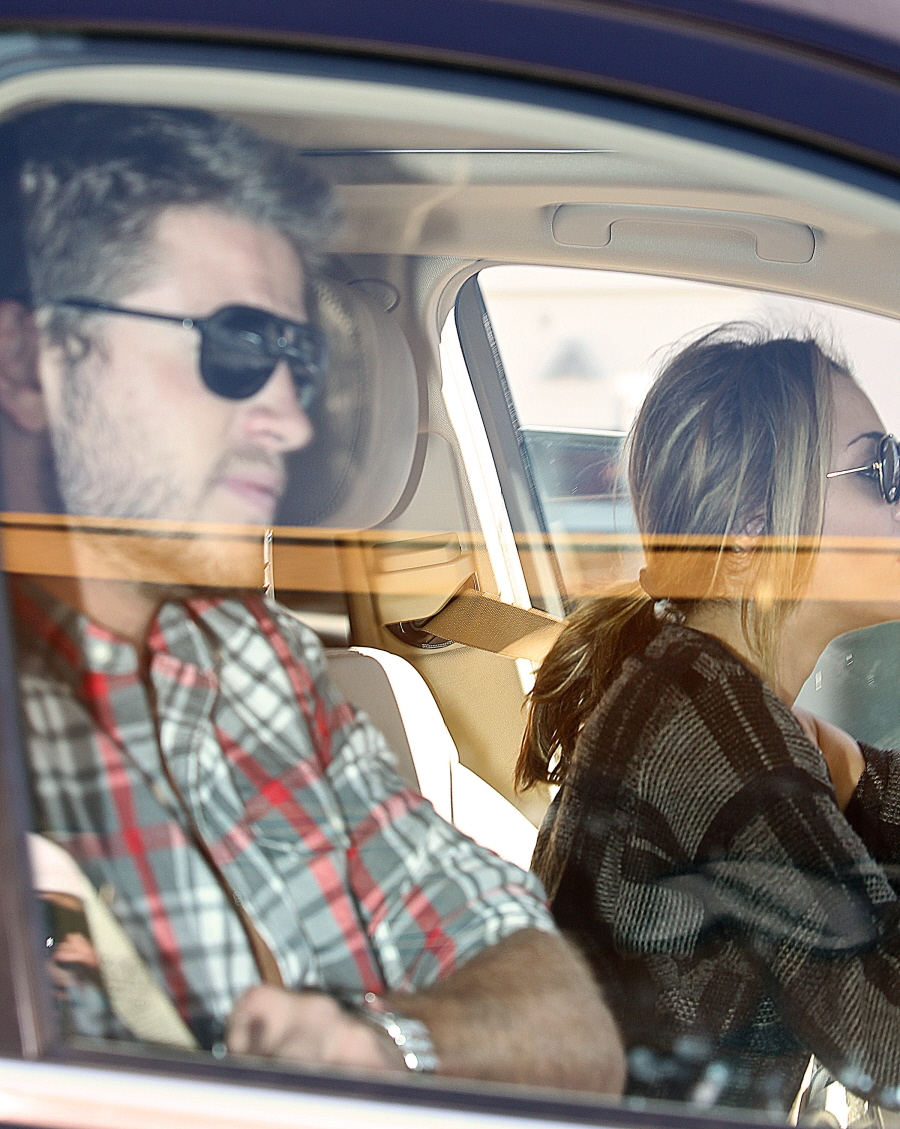 Miley & Liam on 9/11 in California. Credit: Fame.