Jessica Simpson is stalking her boyfriend: "I have a major crush on you"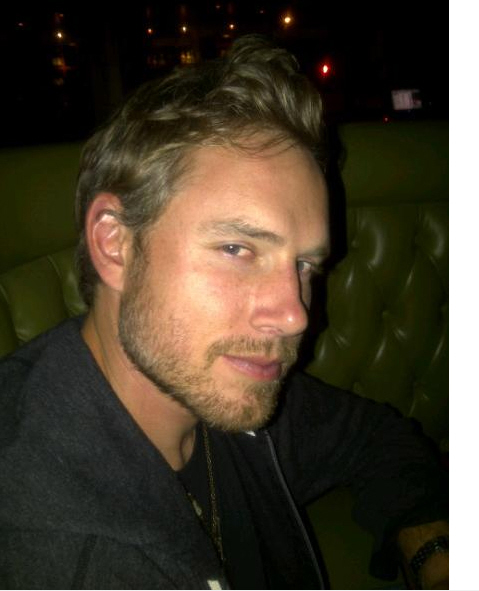 This is the photo of Eric Johnson that Jessica Simpson just tweeted with this message: "I have a major crush on you." YIKES. Jessica has gone back to her old stalking mode, like she did with John Mayer and Tony Romo. Isn't it weird when girls do that? Especially when it's like they're stalking the dude they're actually dating. I had a friend like that – she treated her boyfriend like he was her complete obsession. Talked about him constantly, knew his every move, wouldn't ever let the poor guy be alone. It's sketchy… and it's also very young, right? Like, that's the kind of move you make when you're 16 years old, not 30. But we're talking about Jessica, and God knows what kind of age range she is intellectually (five?).
This tweet – which will be used in a court of law at some later date, after Jessica manages to smother Eric in his sleep with her Ding-Dong scented breasts – is just one of several inappropriate tweets Jessica has sent lately. She seems to love the fact that she's dating a dude who isn't ashamed to be seen with her, at all. Which makes me think less of Eric, honestly. Jessica has already tweeted a photo of them making out disinterestedly (hilarious) and referring to Eric as her "Yalie". And just a few weeks ago, she tweeted another photo of the two of them, with Jessica starring lovingly at Eric's nostrils. That time, she wrote that she felt "lucky" to be with him – a jobless dropout.
But with all of this gushing, I'm starting to think Eric must be awesome in bed, right? At least Jess is getting laid, finally.
Written by Kaiser

Posted in Eric Johnson, Jessica Simpson

- Friends reunion on Ellen [Popsugar]
- Lindsey Vonn watches Tigers kids [Lainey Gossip]
- George Michael fell out of a car going 70mph [D-Listed]
- Real Housewives of Orange County recap [Reality Tea]
- New Man of Steel trailer [Pajiba]
- Jared Padalecki's hot bod [Buzzfeed]
- Doctors confirm Taylor Swift's new boobs [Evil Beet]
- Catherine Zeta-Jones finished treatment [CDAN]
- Anna Paquin hates the paps [Celebslam]
- Lance Armstrong is gross [The Blemish]
- What is Barbara Palvin wearing? [Moe Jackson]
- This is Petra Nemcova? [SVC]
35 Responses to "Jessica Simpson is stalking her boyfriend: "I have a major crush on you""