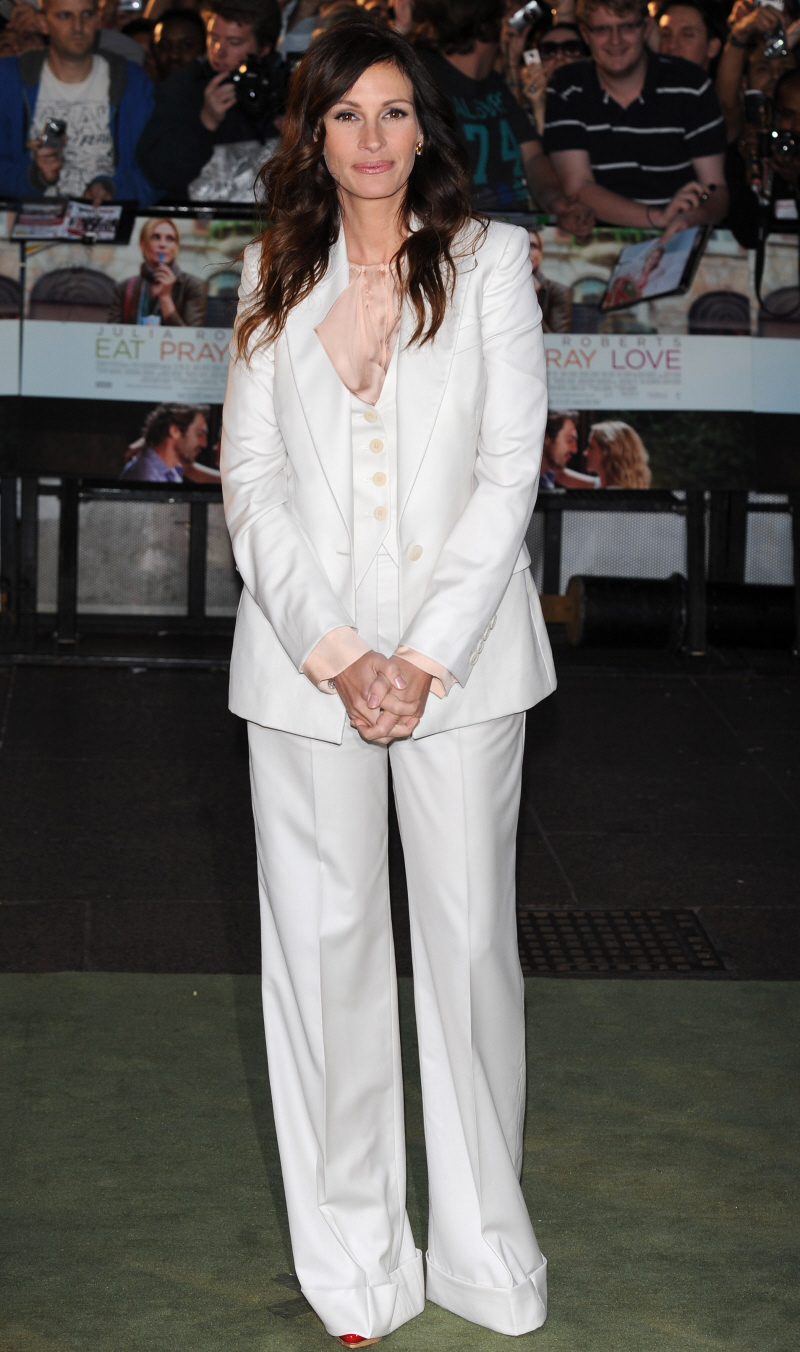 Julia Roberts' "Abominable Fashion Disaster Tour: Europe" continued on Wednesday, when Julia made a pit stop in England for the official UK premiere of Eat, Pray, Love. This time, Our Jules eschewed jewel tones, tacky belts, muumuus and f-cked up hemlines to bring us this. This… three piece white pantsuit. With a pink/blush collarless long-sleeved blouse. Ugh. Julia. For the love of God.
Just note – if this were Cate Blanchett in the exact same look, I would be loving it. Probably because I love Cate and I think she walks on water. Plus, Cate has the quirky high-fashion credibility to make a boxy, bright white, three-piece suit work. Cate would make this look like an Yves Saint Laurent ad from the 1970s. But Julia makes it look like she performs tricks at the budget circus. And not good tricks either. Sad tricks. Tricks that will make you avert your eyes and mutter, "maybe I should go."
Look how boxy she looks! And she really looks knocked up in a bunch of these photos. What is wrong with you Julia? Why can't you ever get it right? I mean, I'm assuming she's not pregnant, and it's just her hideous clothes that make appear that way. If she is pregnant, mazel tov, etc. Also: these are the first photos from Julia's European tour where I really think she's had a lot of work done to her face. Maybe she got some emergency Botox in London, or maybe it's just a harsher flash used by the British photographers, I have no idea. But Julia is looking very cat-faced.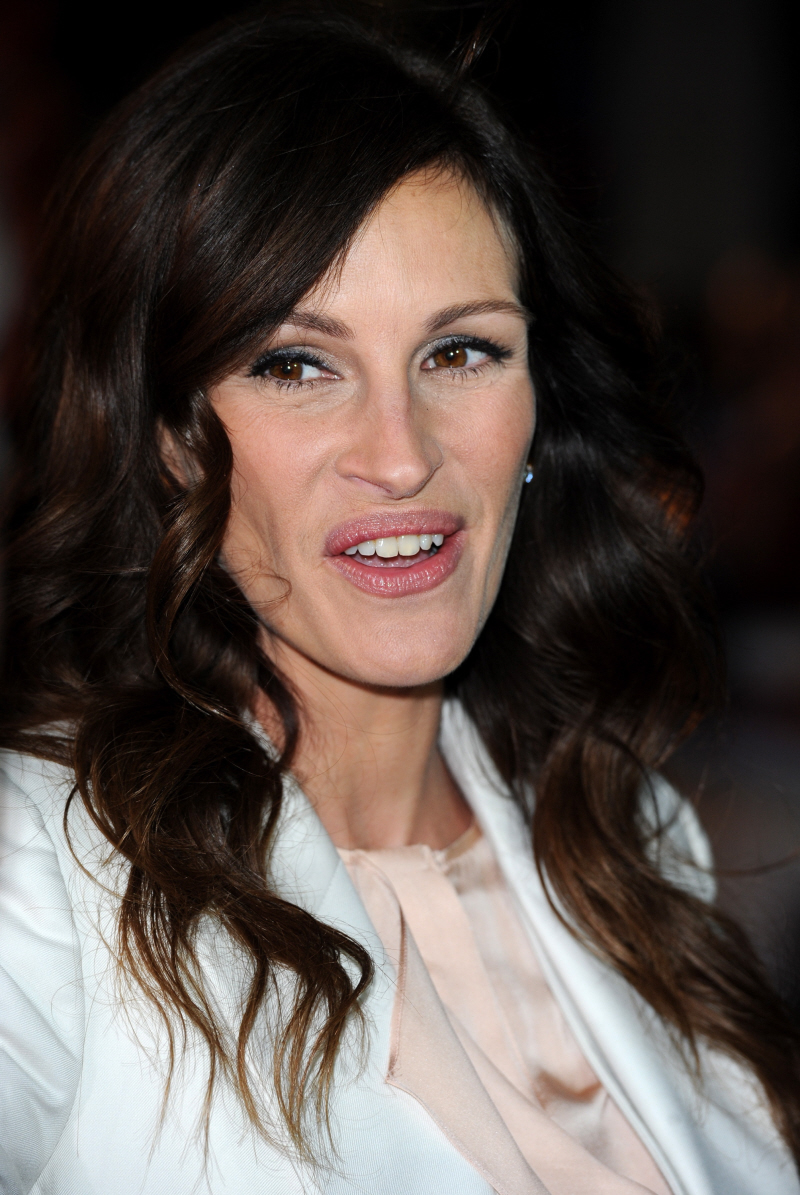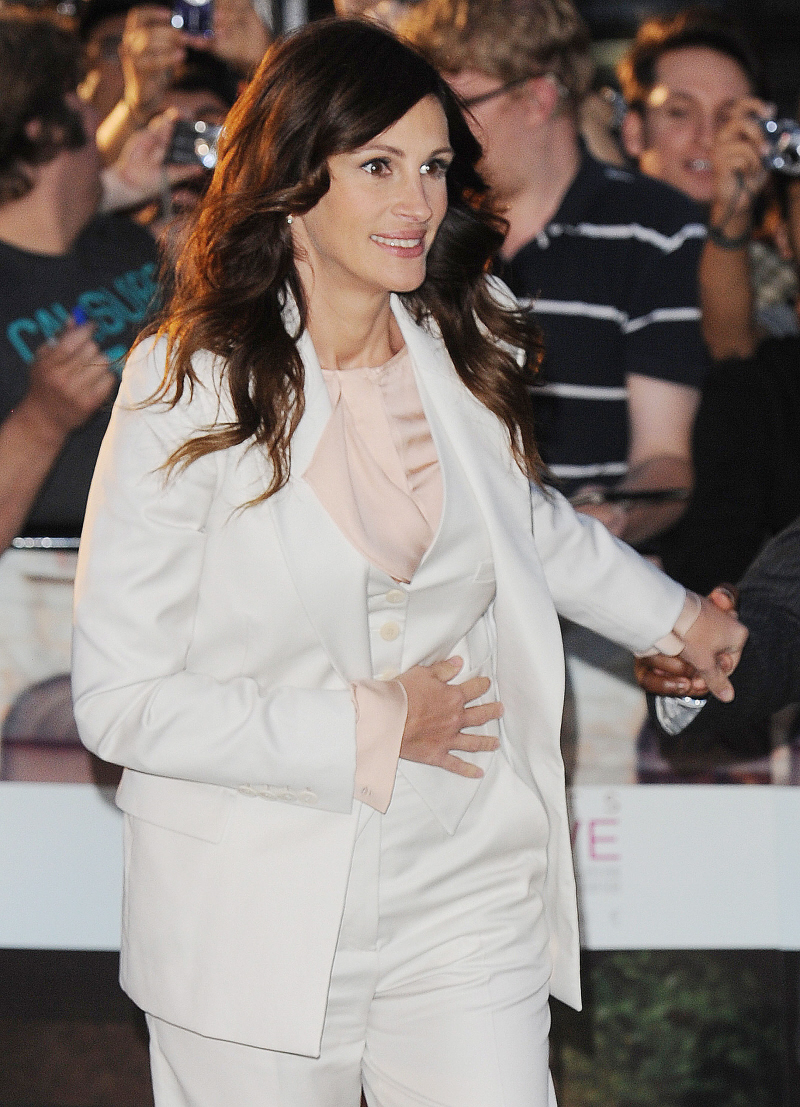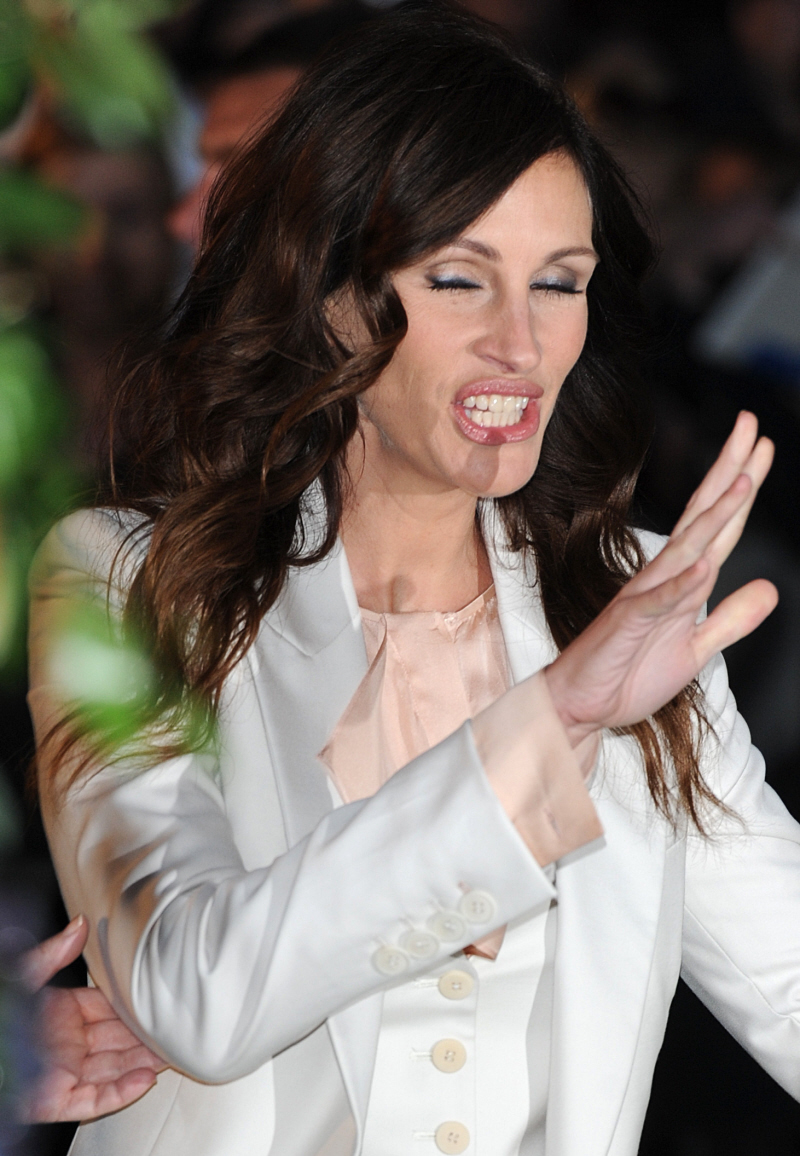 Julia at the UK premiere on Sept. 22, 2010. Credit: WENN.