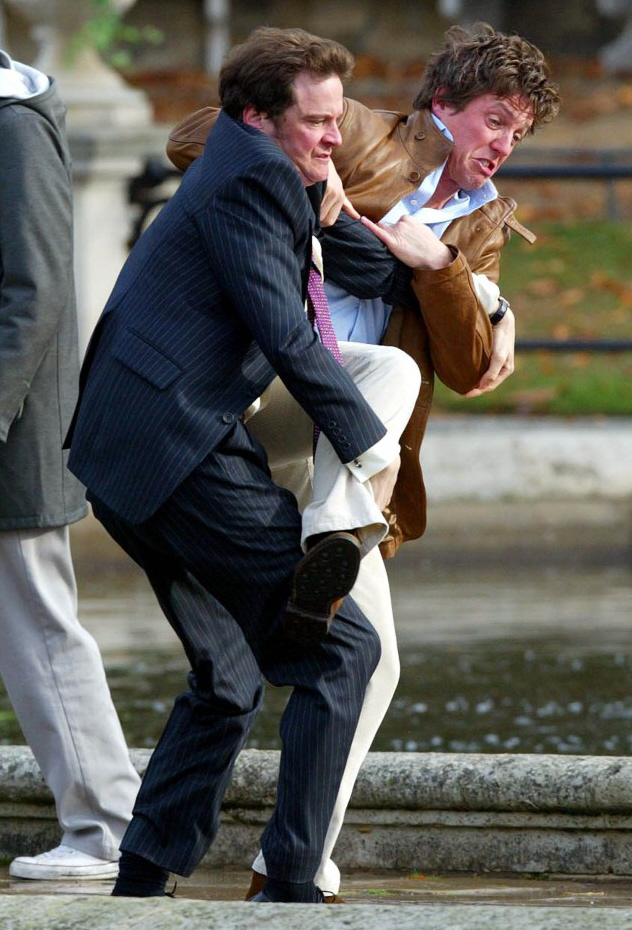 I am a fan of Hugh Grant. To be more specific, I am a fan of Hugh Grant's work with Richard Curtis, and in About A Boy, and on the Bridget Jones movies, where I think Hugh is probably playing a version of himself. I think Hugh should just stick to those kinds of well-written romantic comedies, just because he's very good when something is well-written and funny. He's not very good when the writing is bad, or when it's not a comedy. But, within narrow parameters, Hugh is pretty awesome. I own many of those DVDs, and I've listened to the commentaries on a few of them. Love, Actually is a favorite DVD commentary, just because it's as funny as the movie. Hugh is sitting around with Richard Curtis and a few of the other cast members, and whenever Colin Firth comes on-screen, Hugh trash-talks him.
So I had always thought the Firth-Grant "feud" was just something silly and fun, a way to promote the Bridget Jones movies. But it might be real! Oh, happy day. The Telegraph reports that Hugh was offered the role of King George VI in the soon-to-be released film, The King's Speech. When Hugh passed, they went to Colin Firth, and it now looks like Colin will be in strong contention for the Best Actor Oscar for his portrait of the stuttering, decent, humble king who led his nation during World War II. And Hugh is pissed!
Hugh Grant is believed to have turned down the role in The King's Speech that may win an Oscar for his rival actor Colin Firth.

Colin Firth's role in The King's Speech may win him an Oscar, but it is unlikely to improve his antagonistic relationship with Hugh Grant.

Grant, 50, who played the rival of Firth, also 50, in the Bridget Jones films, is understood to have turned down the role of George VI, but now bitterly regrets his decision.

"Hugh is kicking himself," claims an associate. "He realises that the king's struggle to overcome his speech impediment would have been a wonderful part, particularly as viewers would have recalled Hugh's stuttering in Four Weddings and a Funeral."

The actor's last film was the romantic "comedy" Did You Hear About the Morgans?

"Watching his performance, you realise that Grant has already given up on acting," one critic remarked.
[From The Telegraph]
Is this interesting gossip? It is, it really is. But I don't think it's true. I just can't see how Hugh would have been anyone's first choice to play King George – he's not that strong a dramatic actor, and beyond that, Colin Firth looks more like King George, and Colin's career is in a much better place right now. I think this may be crap, but it's still fun. Plus, from what I've read about Hugh, he turns down almost everything because he hates working so much. So it's possible he got the script at some point and passed on it without realizing that he wasn't really the first choice, maybe?
Here's the trailer for The King's Speech: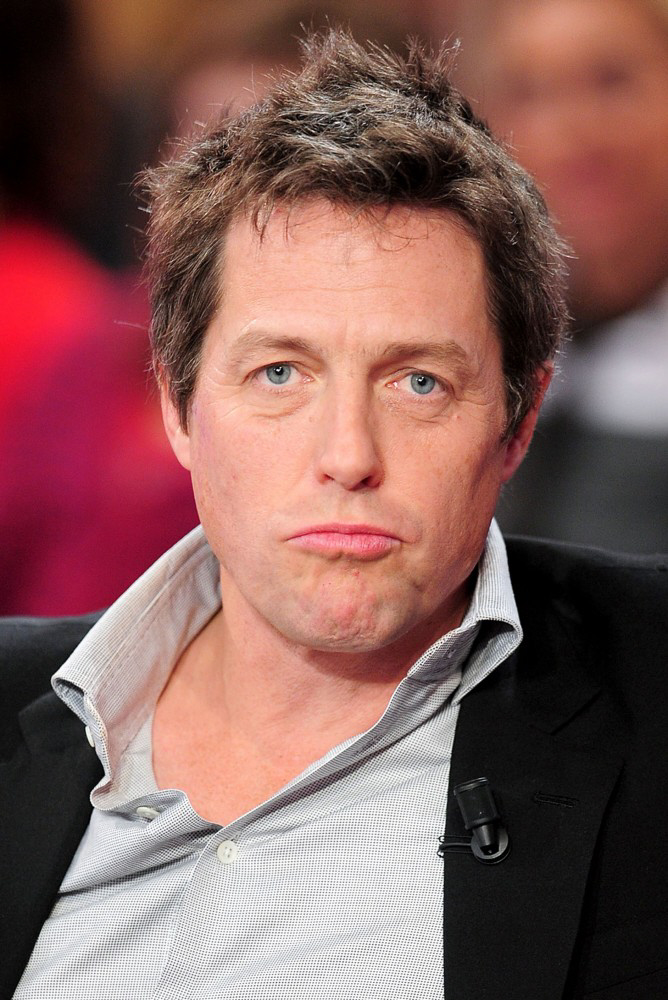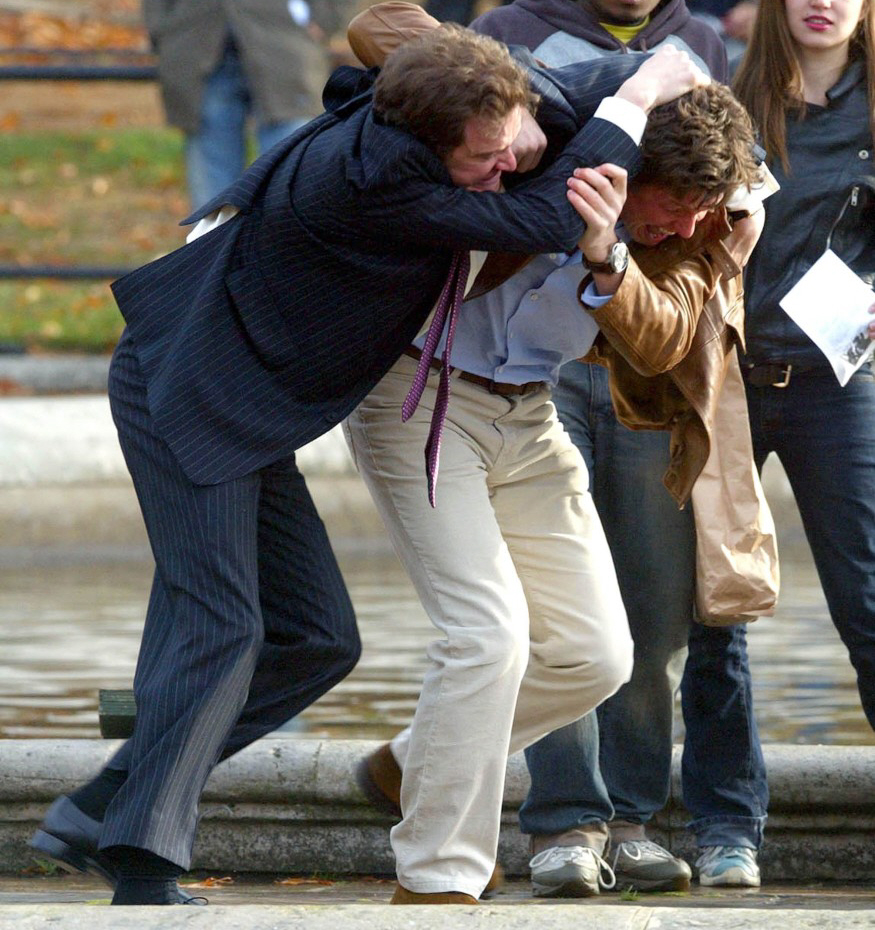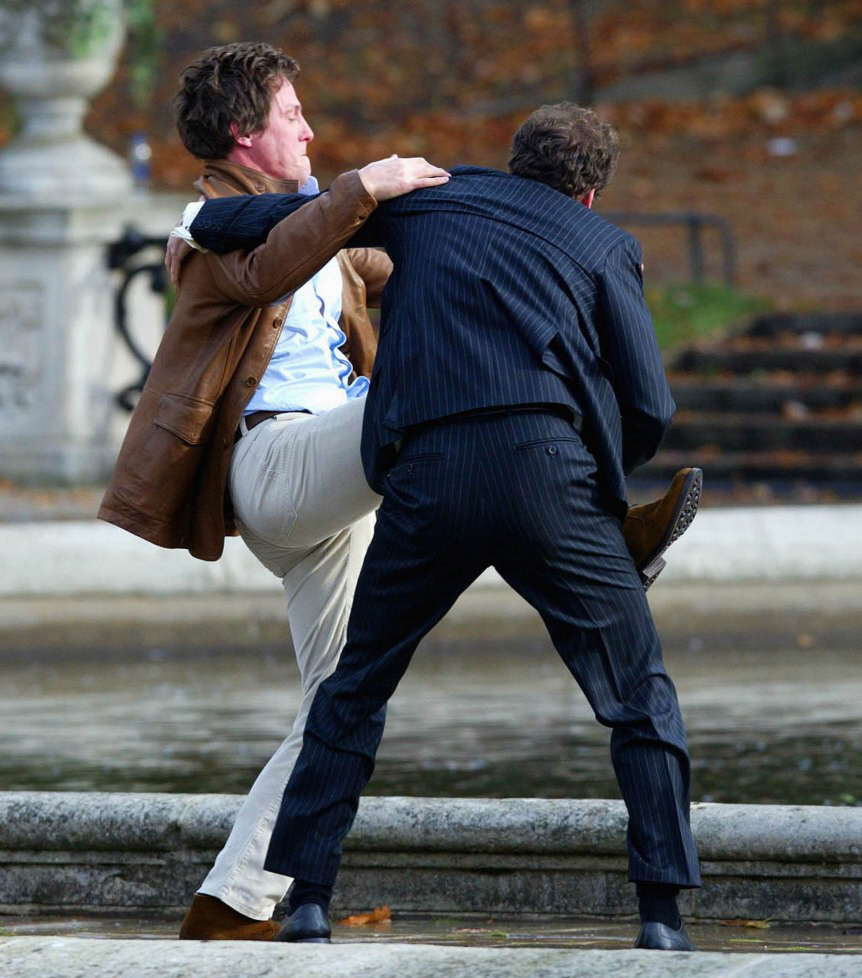 Photos courtesy of Bauer-Griffin.