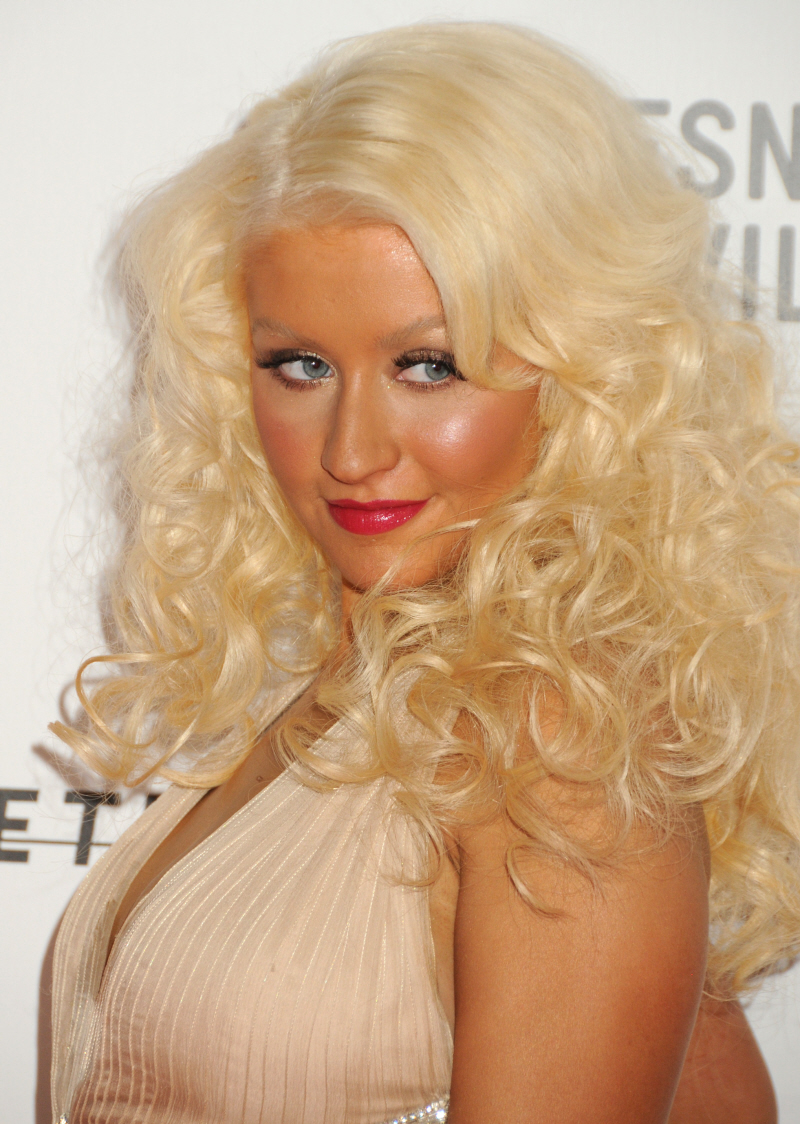 Christina Aguilera wants us to know that she has absolutely NOTHING to do with The Beav. Specifically, Samantha Ronson's beav of doom. So there has been a flurry of weird reports about Christina and dong over the past few days. First, over the weekend it seemed like Christina was part of some kind of double-date involving Nicole Richie and Joel Madden and Joel's brother Benji. Benji, the one who dated Paris Hilton. Ugh. Even though X17 kind of had photos and video confirming the "double date" (and most sites thought it was just a PR move anyway), Gossip Cop got a denial of the "date" from Christina's rep here. So… it's probably less about convincing people she has no interest in The Beav and more about the old PR game of going out in public with a dude and then immediate denying you're with the dude, all to get some extra press.
And Christina pulled the same trick just a couple of days later – yesterday, sources began telling Us Weekly (and other outlets) that Christina is dating a dude named Matthew Rutler. He's a "set assistant" that she met on Burlesque… back when she was married.
Ain't no other man like…Matthew Rutler? Weeks after her announced split from husband Jordan Bratman, Christina Aguilera has been seeking comfort in a brand-new guy: Matthew Rutlet, a set assistant whom she met while making her new film Burlesque.

"They've been on a few dates over the last few weeks," a source tells UsMagazine.com.
Indeed, despite his attempts to hide, Rutler was photographed escorting Aguilera, 29, on a Friday double date at L.A.'s Soho House with Nicole Richie and Joel Madden.

But, cautions the source: "It's not serious. She's not looking to jump into a relationship right now. She has a lot going on with the movie and is focusing on spending as much time as possible with Max."

Wed in 2005, the singer and producer Bratman, 33, have a two-year-old son, Max.
Aguilera and Rutler befriended one another while making Burlesque, and reconnected after her September separation from Bratman.

"He's been really good for her and is helping her through this difficult time," the source explains.
[From Us Weekly]
However – Radar has an interview with poor Matthew's mom, and Mama denies this sh-t. Yeah… I think most moms would want to keep Christina away from their sons. Just my opinion. Mama tells Radar: "I can tell you that they are absolutely not dating. They are friends but nothing more than that. Right now Christina needs a shoulder to cry on and an ear to listen to her problems, and that is exactly what Matthew is doing. My son is a wonderful son and a very loyal person, who hates seeing anyone upset. There is no doubt he enjoys Christina's company, as a friend! That is what she wants right now, a friend. Matthew has told me she really finds it hard to find anyone genuine to listen to her. Despite what it may seem like, she is finding this split very tough…. She is a beautiful talented girl and I wish her only the best and I know Matthew will be there for her and help her during this difficult time." Mama said more, but I edited her diatribe. You'd think no one had ever asked for her opinion on anything, ever. Anyway, I get the feeling that this Matthew bloke isn't into Beav half as much as Christina, so my personal radar says: this is all just smoke and mirrors to distract us from a passionate SamRo love.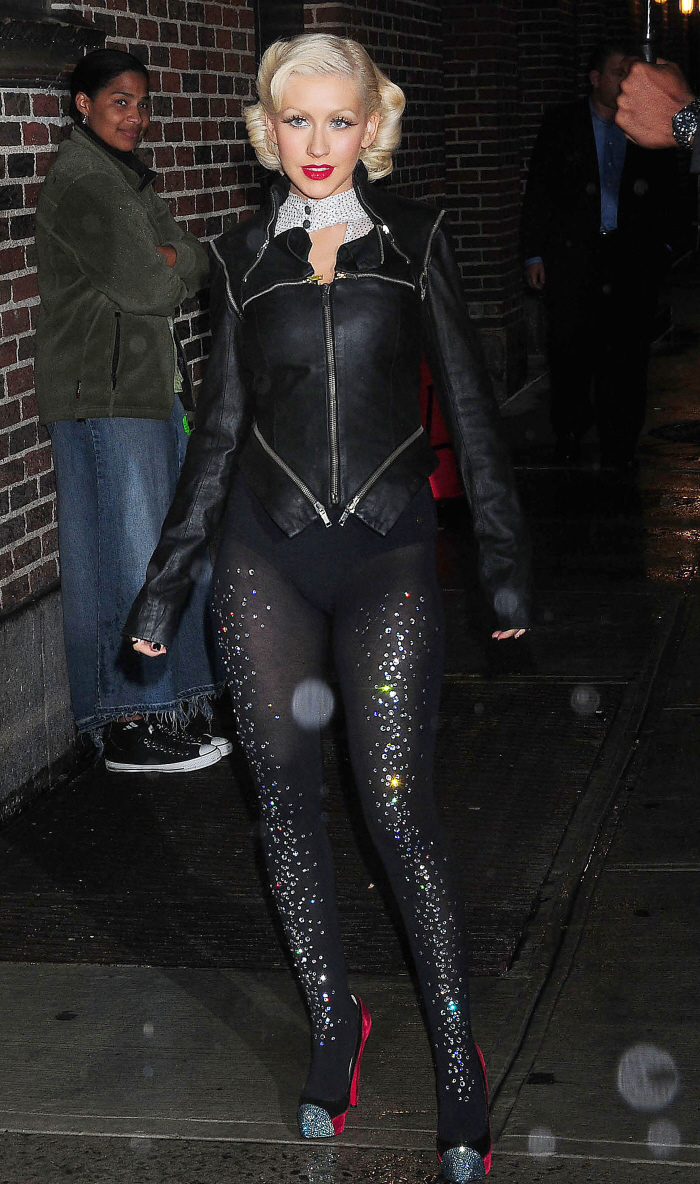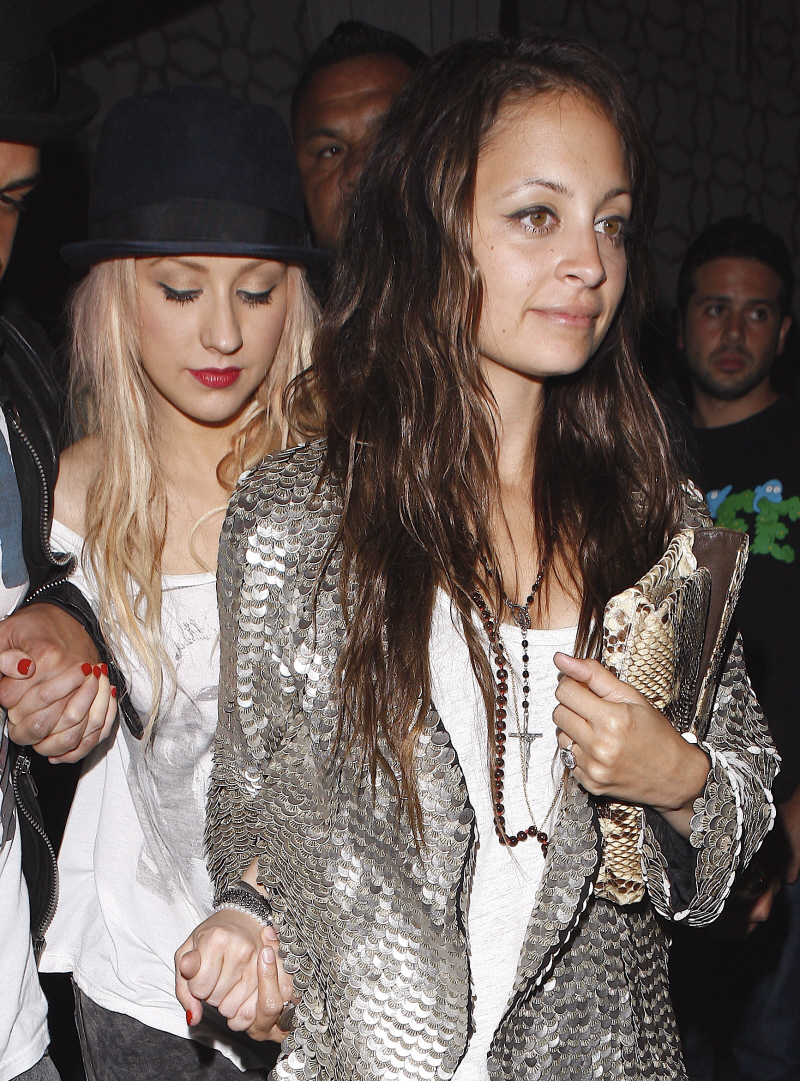 Photos courtesy of WENN.