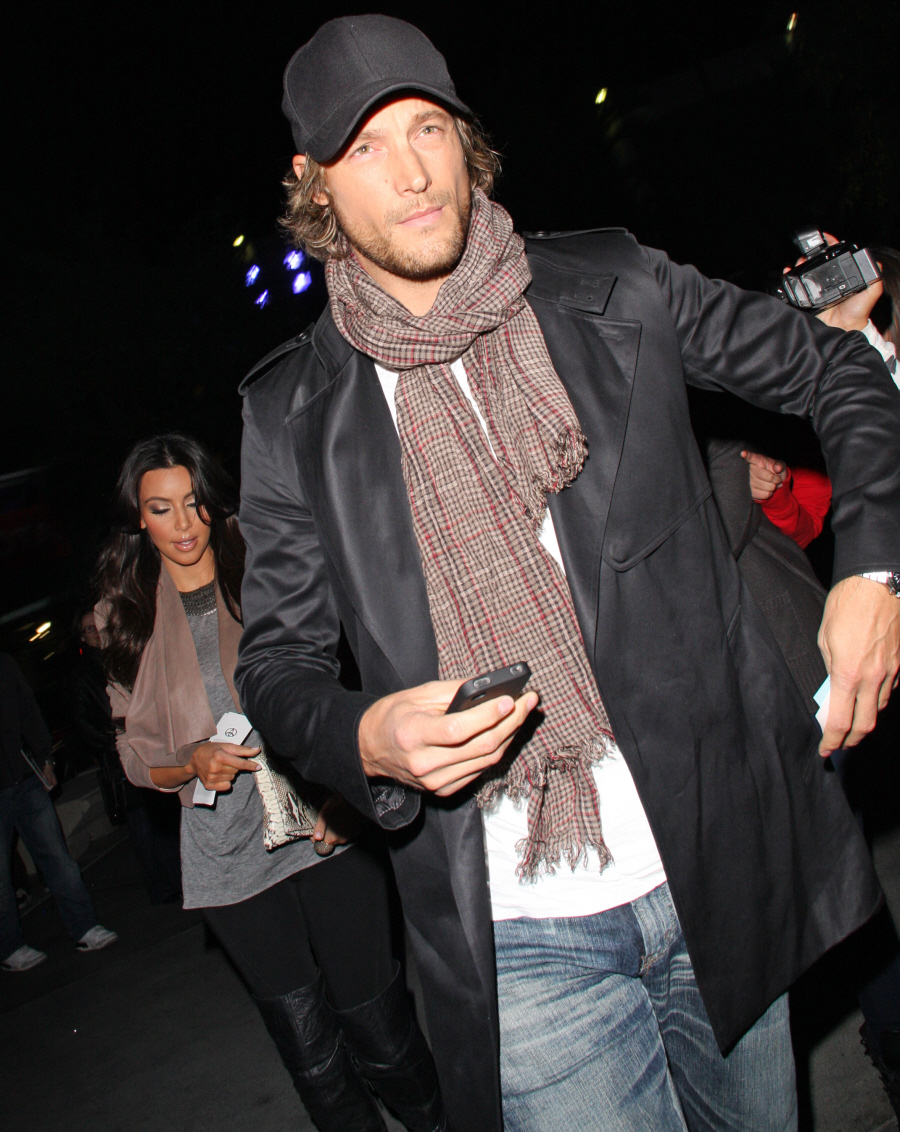 This week's In Touch Weekly has a cover story about Kim Kardashian "taunting" Halle Berry with threats that Kim could be Nahla's new step-mother. Considering that Kim and Gabriel Aubry have only been dating for about a month (if that), I do tend to think all of this is just a wee bit overkill. I mean, Kim really doesn't have some great track record for keeping a guy, right? And Gabriel, while losing intelligence by the day it seems, is probably not dumb enough to marry Kim. But still, the alleged girl fight between Halle and Kim rages on (in the tabloids) and now there's a new layer: Kim wants Gabriel as her baby-daddy too, just like Halle! This is according to the Enquirer:
KIM KARDASHIAN's hunt for a baby daddy is over! She's telling pals that her choice would be Halle Berry's ex, model Gabriel Aubry. The gorgeous new couple made their first public appearance at a Los Angeles Lakers game on Nov. 21.

"Kim is looking for a man who will make good daddy material, and she's head over heels for Gabriel," divulged a friend of the 30-year-old reality TV sexpot.

"They met last year at an event but only recently ignited a romance. Gabriel is gorgeous, self-made and most importantly for Kim, he's already proven himself as a capable and devoted dad. She's ready to start a family and wants someone with good genes who isn't afraid of diaper duty and late-night feedings. Kim believes she's struck the jackpot with Gabriel!"

Kim recently told reporters: "I do want kids. I want four. I started at six a few years ago."

Kim has already met Nahla, Gabriel's daughter with Halle Berry, and Kim relishes the idea of playing step-mom, says the source.

"Kim was blown away by how well-mannered and well-behaved Nahla is. She thinks that's proof Gabriel is doing a terrific job parenting," said the source. "Her family's already met Gabe and given him the thumbs-up. I think Kim would love to be married and pregnant by the end of the next year."
[From The National Enquirer, print and online editions]
Yeah. I just don't see it. Any of it. Even though Kim is putting out this image of herself as a girl who just wants to settle down and have babies, I don't think she's really interested in doing that for a while, at least not if Reggie Bush doesn't want to be the baby-daddy. By the way, did you hear Reggie just got engaged? He hasn't confirmed anything, but it could be true. So… would Kim pull a Jessica Simpson and try to steal her ex's thunder? Would she get pregnant by Gabriel Aubry just to screw with Reggie? Eh.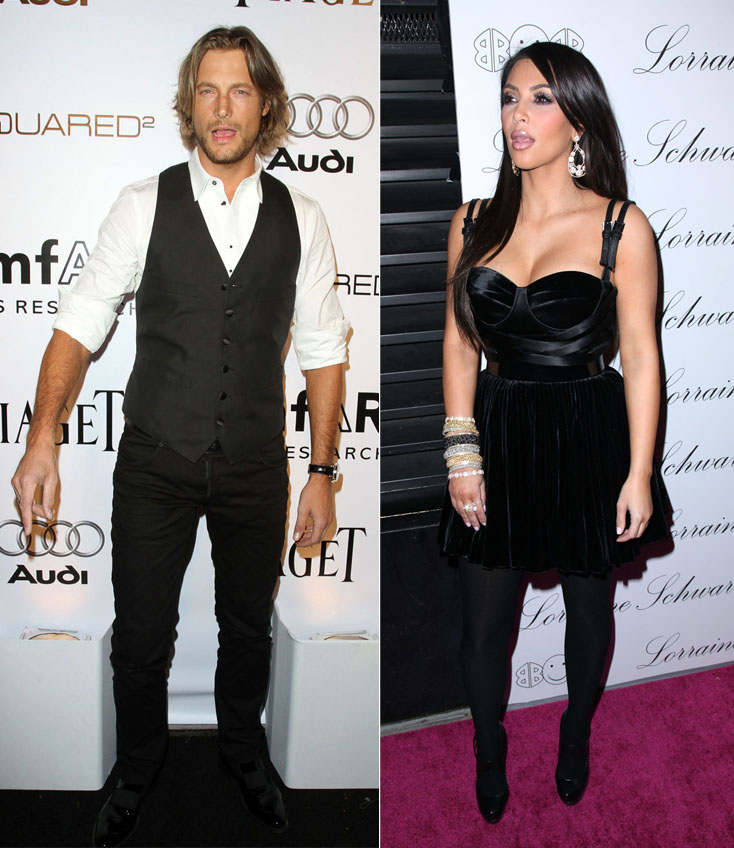 Photos courtesy of WENN.