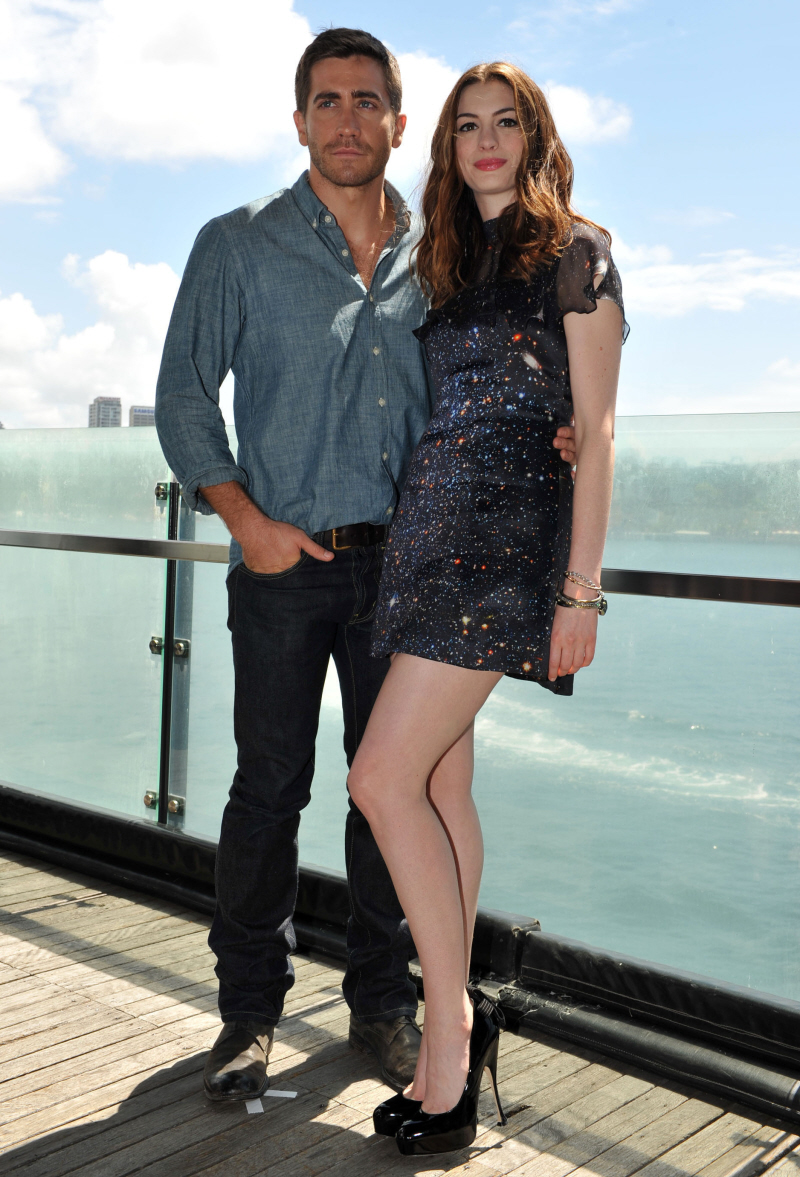 Since today is looking super-slow, I get the feeling that I'm going to be writing a lot of fashion posts, even about random photo calls. These are new photos of Anne Hathaway and Jake Gyllenhaal in Australia… today? Yesterday? Tomorrow? I'm an idiot, granted, but the International Date Line still confuses me. I think this is "today". Anne is in Christopher Kane… and I hate it. It looks like a budget ice dancer's dress. Plus, it's much too "sparkly" for daywear – especially given that Jake Gyllenhaal is only in a Canadian tuxedo. He looks like he's trying to butch it up (although his denim looks neatly pressed and rather fussy), while Anne looks like she's trying too hard to be all sparkly and Taylor Swifty.
As far the film goes, Love & Other Drugs isn't quite a hit, but it's not really sinking without a trace either. It's made $22 million in two weeks – nowhere near Julia Roberts territory, but my guess is that it will become a word-of-mouth go-see chick flick. What's the problem with these two? Granted, Anne has had some true hits and acclaim to her name, but Jake hasn't really. He hasn't been in a hit film – where the film rests on his performance – in years. And don't say Prince of Persia. Please. That movie barely made back it's production cost. So here's the question: do audiences just not buy Jake as a leading man?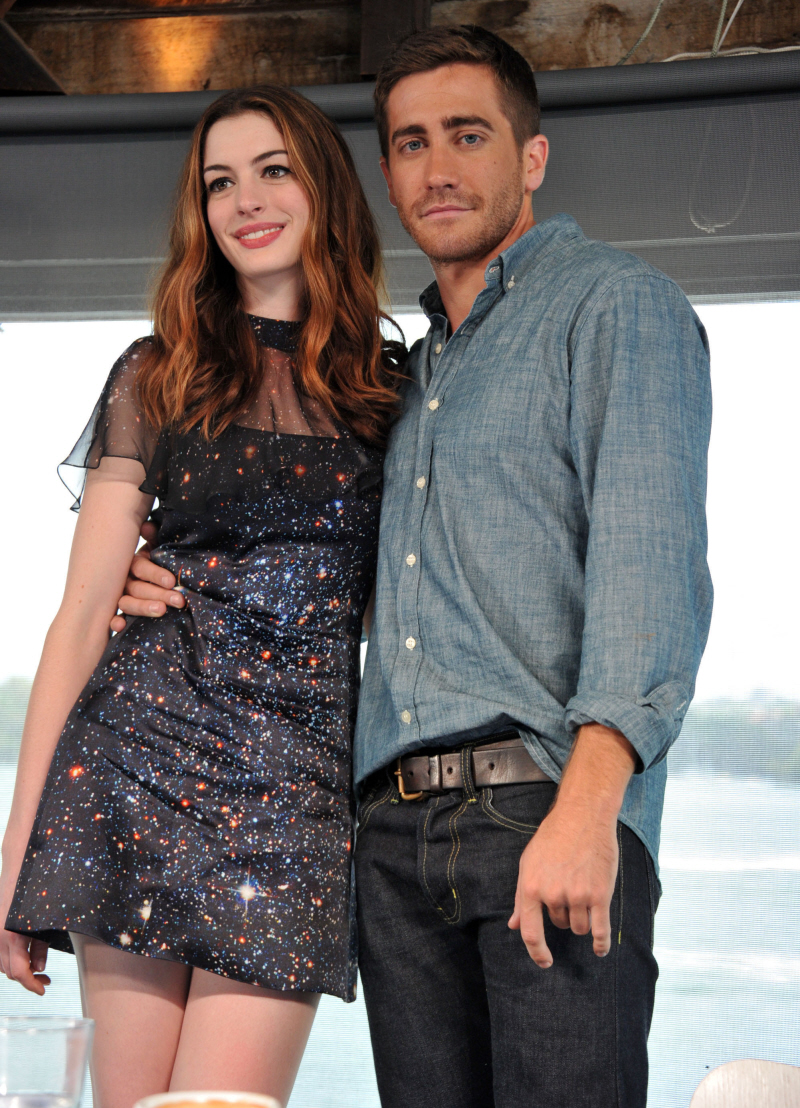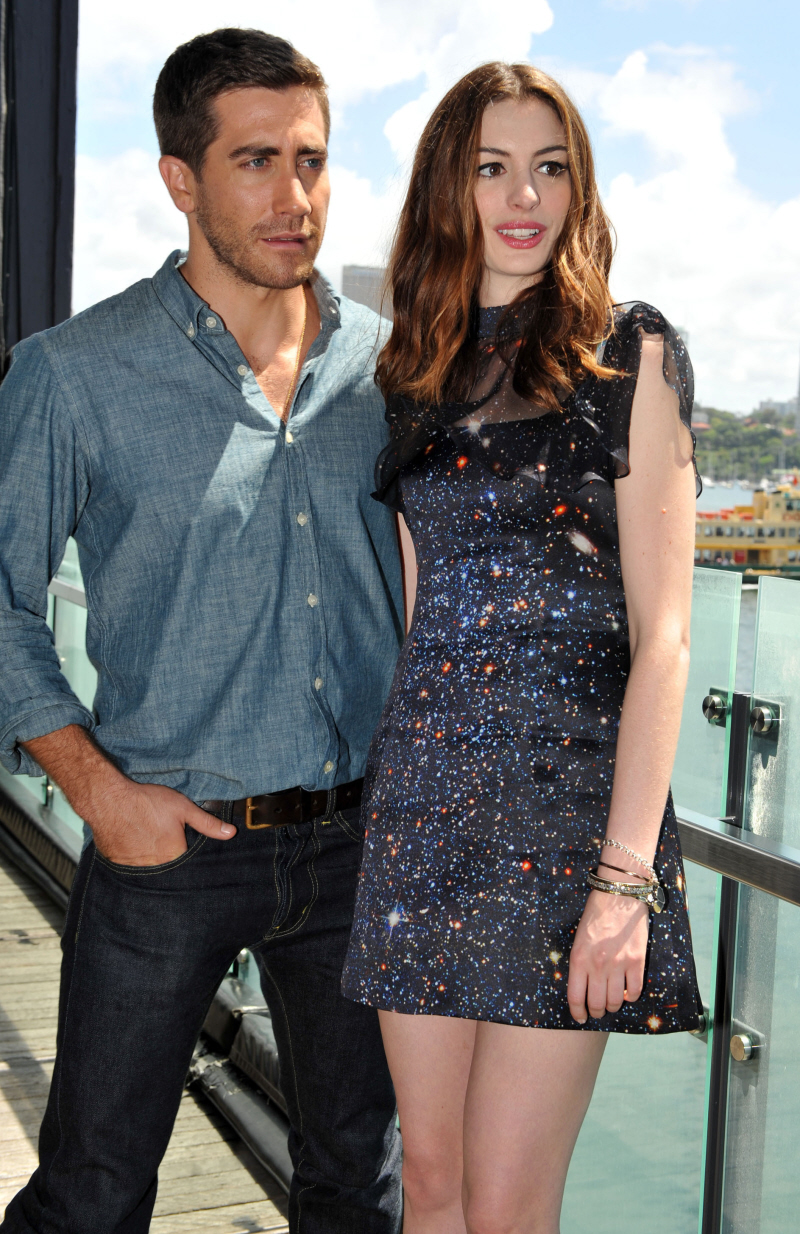 Photos courtesy of WENN.