Winona Ryder has a 'Mel Gibson is an anti-Semitic, homophobic drunk' story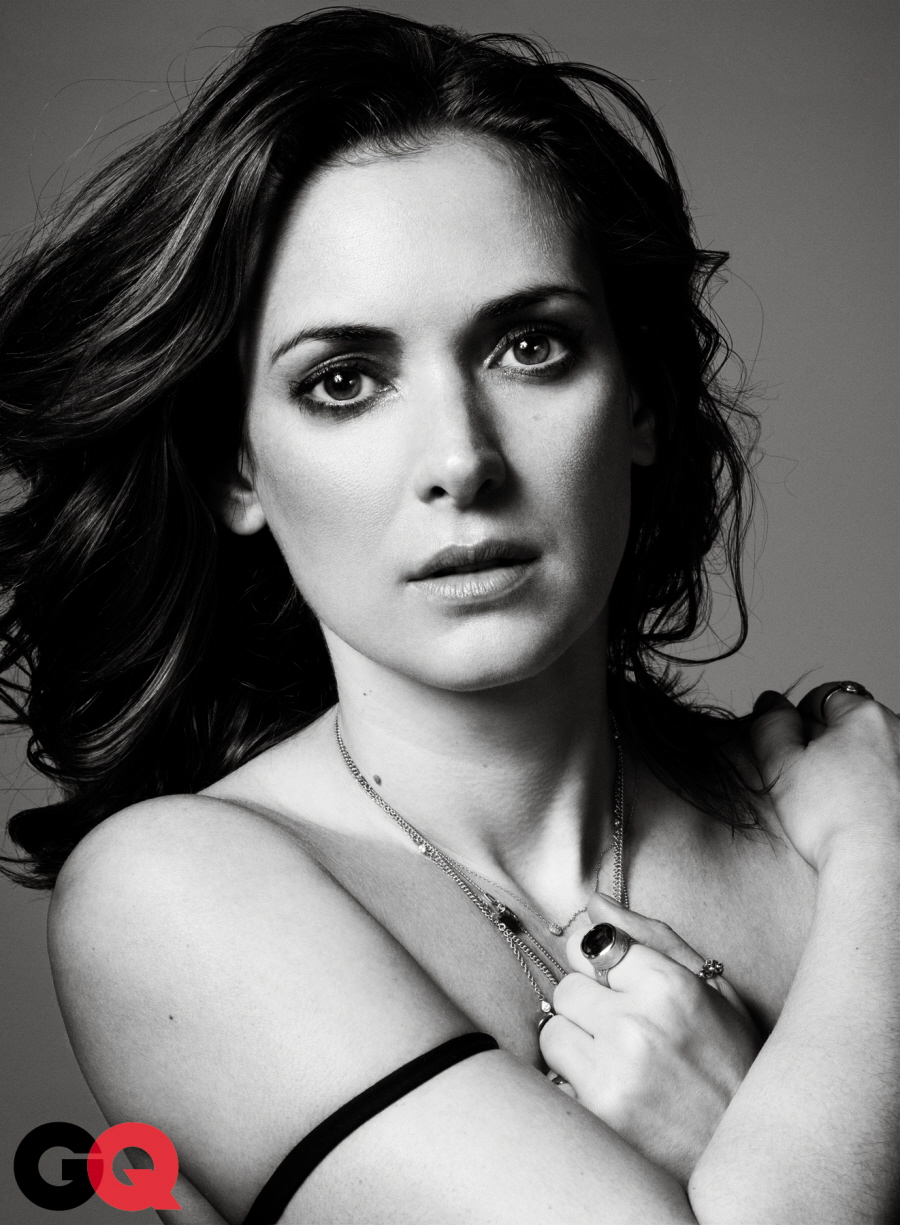 I kind of love that Winona Ryder has been doing so much press for Black Swan, and for her upcoming role in The Dilemma, which comes out shortly. Our Winona is no longer a cover girl – at least for the major magazines. But she's been making some appearances in several magazines lately, and she's in the new January issue of GQ (full piece here). Winona says much of the same stuff she said to Elle. But I'm lapping it up anyway. The best parts are where she tells a really awesome/horrible Mel Gibson story, and when she alludes to her pill addiction. Here are the highlights:
The Mel Gibson story: "I remember, like, fifteen years ago, I was at one of those big Hollywood parties. And he was really drunk. I was with my friend, who's gay. He made a really horrible gay joke. And somehow it came up that I was Jewish. He said something about 'oven dodgers,' but I didn't get it. I'd never heard that before. It was just this weird, weird moment. I was like, 'He's anti-Semitic and he's homophobic.' No one believed me!"

On her role as the fading star ballerina in Black Swan: "I thought it was a cool parallel," she says. "Being replaced by the young thing. I know that definitely happens in Hollywood. It's harder to find good roles, and suddenly there's new girls. I'm at that age I've been warned my whole life about."

All she'll say about Johnny Depp: When she does allude to the elephants, it's in passing, as if I wouldn't know they're there—she says things like "My first relationship was very public" (you don't say!) and bats a set of eyelashes as dark and lush as marabou dipped in squid ink, then moves on, and if it's a gambit it's working pretty well so far, honestly.

On being out of touch: Ryder has been talking about certain aspects of contemporary culture that confuse her, as if she's a time traveler—which she kind of is! From the last century! She's still figuring out how to work her iPhone. She talks about TMZ but calls it TZM. She doesn't know who Justin Bieber is.

On pill addictions and rehab: She says she's never seen a reality-TV show, and she seems genuinely puzzled and horrified by the existence of Celebrity Rehab. "I mean, who would want to go through that, on TV?" she says. We spend a few surreal minutes explaining Celebrity Rehab to Winona; the paradoxical way Dr. Drew helps patients mind-warped by fame with everything that's wrong with them except their desire to be famous; the ongoing struggles of Jeff Conaway, who played Kenickie in Grease, then resurfaced in Dr. Drew's clinic, undergoing chew-your-arm-off withdrawal from painkillers in front of VH1′s cameras. "Yeah," Winona says, "those things. I think they're more powerful than people think. People think, 'Oh, heroin's the hardest,' but pills can be… " Didn't you have sort of a moment with those? "I did," she says, "but it was—I broke my arm in two places." (This was in 2001, on the set of the Adam Sandler movie Mr. Deeds.) "For about a month, I had to take it. But then I just kept taking it for, like… maybe three more weeks. But the thing I do remember is that once my arm was okay and they were still there, you kind of like… "

More on the pills, and the shoplifting incident: What I want to say is, Wait a minute. According to a probation report archived at the Smoking Gun's Web site, when Ryder was arrested, police found a syringe, bottles of Demerol and diazepam, six Valiums, forty Vicoprofens, two Vicodins, two Percocets, a Percodan, and a morphine-sulfate capsule in her purse. In 2002, a Dr. Feelgood type named Jules Lusman had his license pulled by the Medical Board of California after an investigation determined that he'd "prescribed or administered controlled substances without good faith exams" to clients like Courtney Love and "E. T.," which was short for "Emily Thompson," Ryder's prescription-pad alias. In an August 2007 Vogue cover story, Ryder actually blamed the whole shoplifting situation on pill-related "confusion."

On Meryl Streep and aging in the industry: "It's hard to imagine a time where Meryl Streep wasn't the first choice for everything," Ryder says, "but I was reading some article, and she said something like, 'Yeah, when I was around 38, 39, I turned to my husband and said, "Should we just call it a day, or should we try to kick the can down the road?" ' It was so weird to me to think about movies without her in them. But a lot of great actresses have chosen that." She's thought about it. She wants to have kids. It's the only thing that scares her about getting older, the thought of missing that window, and the other side of it: "If I wanted to have a family now, would I be able to come back to work in a couple of years?"
[From GQ]
I love the Mel Gibson story. I love that she told it. I love that she's a gossip about other celebrities, but she's still reticent about her own junk. I even kind of love the way she blows off her pill addiction. For the record, I think she's probably clean now, and for Winona, I believe that it's her business and if she doesn't want to talk about it, that's fine. I'm tired of people still beating up on her over the pills and the shoplifting. It's been nearly a decade – let it go.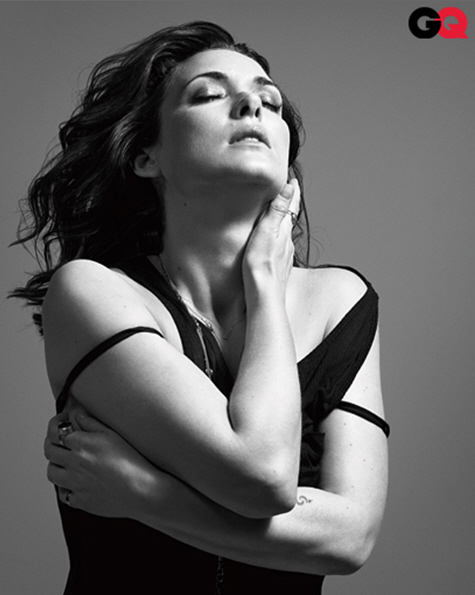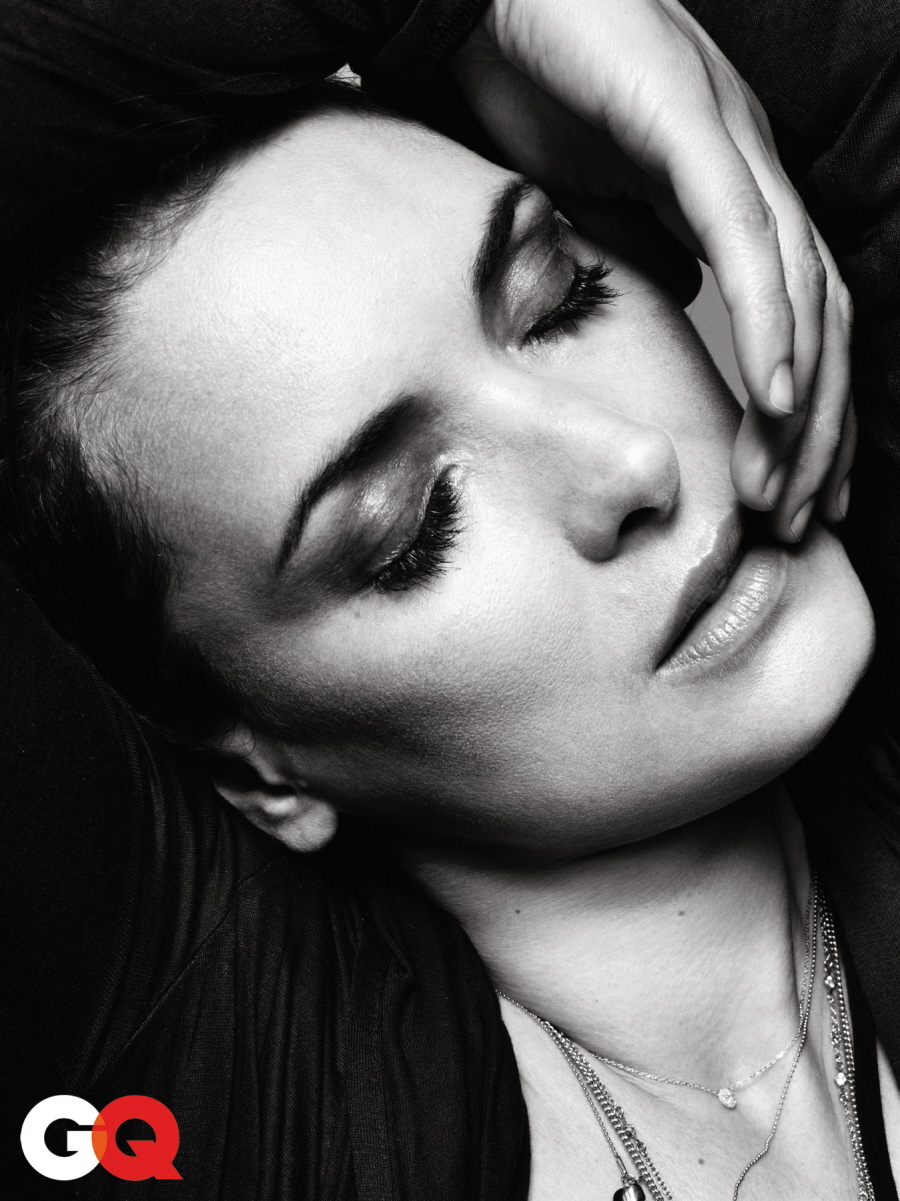 Photos courtesy of GQ. GQ's slideshow here.

Written by Kaiser

Posted in Mel Gibson, Winona Ryder

- Zach Galifianakis is awesome [Buzzfeed]
- Prince at the Billboard Music Awards [D-Listed]
- Bieber's Billboard look [Go Fug Yourself]
- Married to Medicine recap [Reality Tea]
- Celebrity first marriages [Pajiba]
- The last Mad Men baffled a lot of people [Lainey]
- Karolina Kurkova's crazy hot dress [Moe Jackson]
- Jennifer Garner on set [Popsugar]
- Kitten vs. Lizard [CDAN]
- Doetzen Kroes' great butt [Celebslam]
- Shameless star Jeremy Allen White [OMG Blog]
- RIP Ray Manzarek [Bossip]
105 Responses to "Winona Ryder has a 'Mel Gibson is an anti-Semitic, homophobic drunk' story"