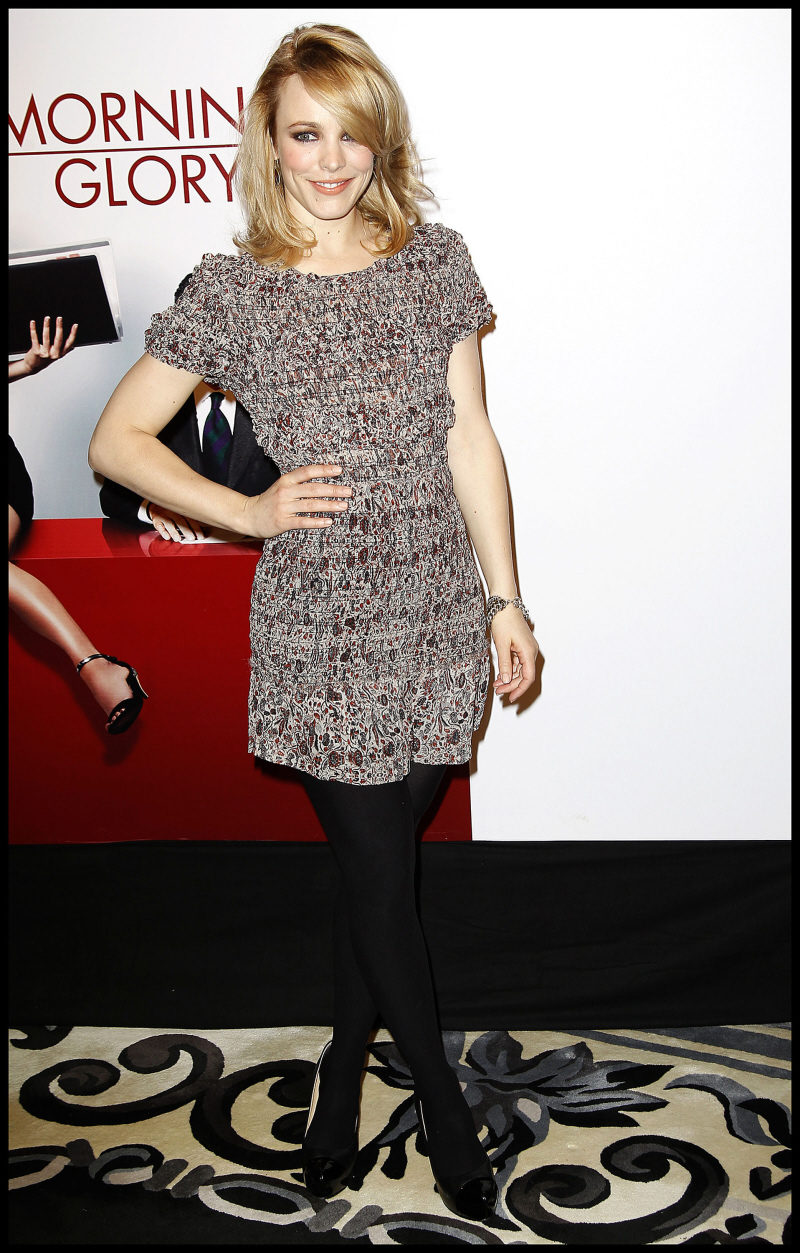 We've had a lot of posts about Rachel McAdams and her need to hire a new stylist this week. Rachel and Harrison Ford have been on the Morning Glory publicity tour in Europe, otherwise known as "Rachel's fashion show of cheap-looking summer dresses". Part of the problem has been that many of us feel that Rachel should go a shade or two darker with her hair. We also think she should rethink her makeup, especially the lipstick shades and the gold eyeliner. But a large chunk of the problem is, to put it simply, the budget clothes.
Anyway, these photos are of Rachel and Harrison in Paris today for the Morning Glory photo call (not the premiere). Rachel is wearing an Isabel Marant dress – this is the most covered-up she's been from the waist up all week. It's the most covered up, total, actually, considering that she's wearing black tights too. I have to admit, I have a great deal of affection for the patterned-dress and black-tights look – it's very 1990s. I used to wear stuff like this all of the time. When I was 19. It's a very "sophomore year at college, hang out at the coffeehouse" look. I'm not hating on it, I'm just saying it's a bit dated and once again, it's a bit too "young" of a look for a woman of 32.
I get that Rachel looks younger, and she really is adorable and she's got a great, petite figure, BUT I would love to see her try some "I'm in my 30s and I'm business classy" looks. I great sheath dress, some pencil skirts and cashmere sweaters. A great pair of boots…and darker hair. This blonde crap isn't working.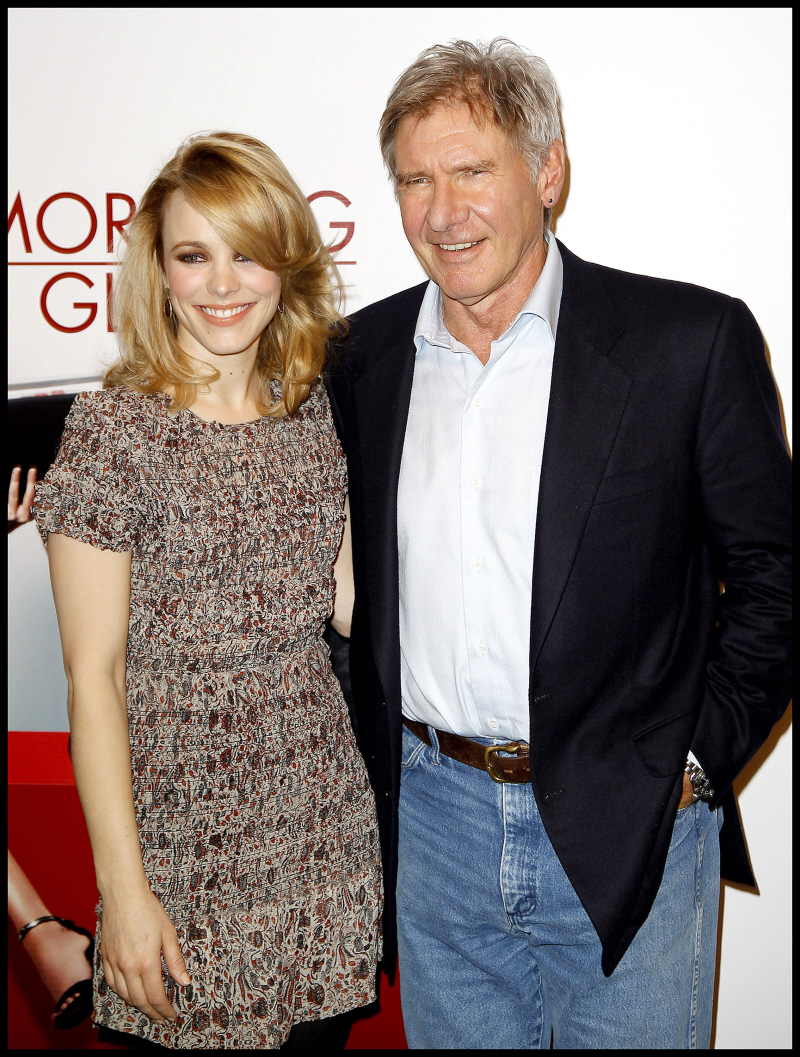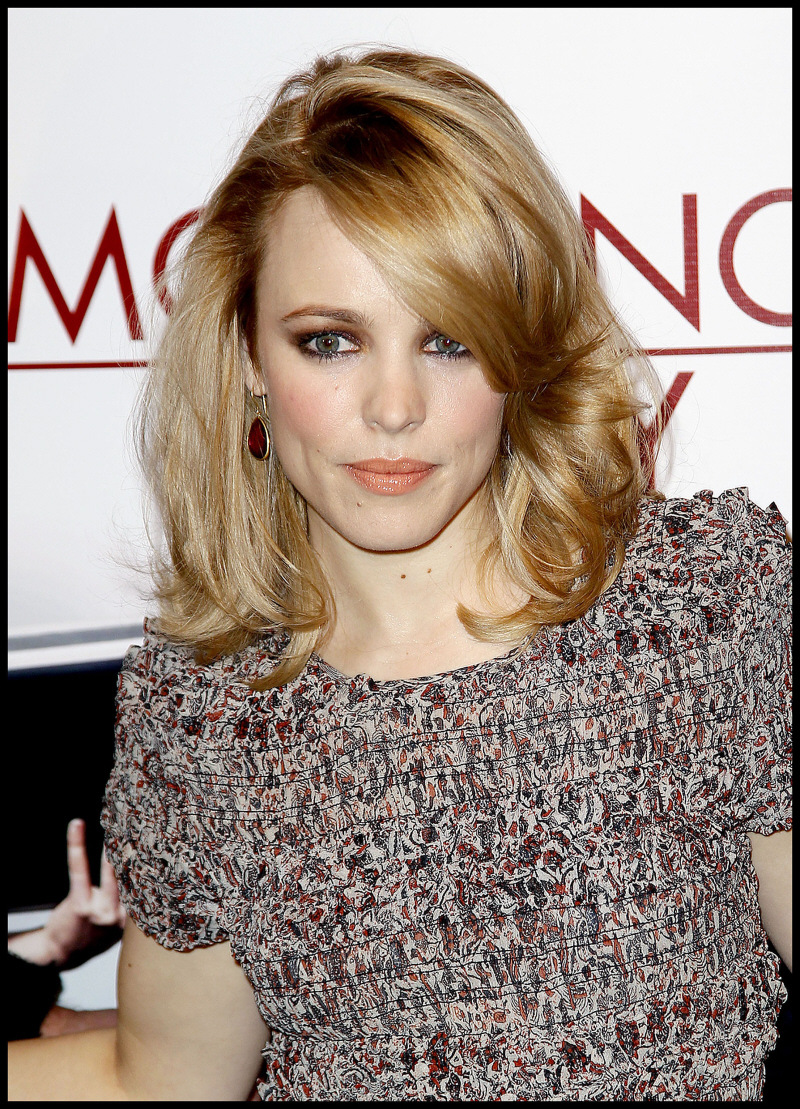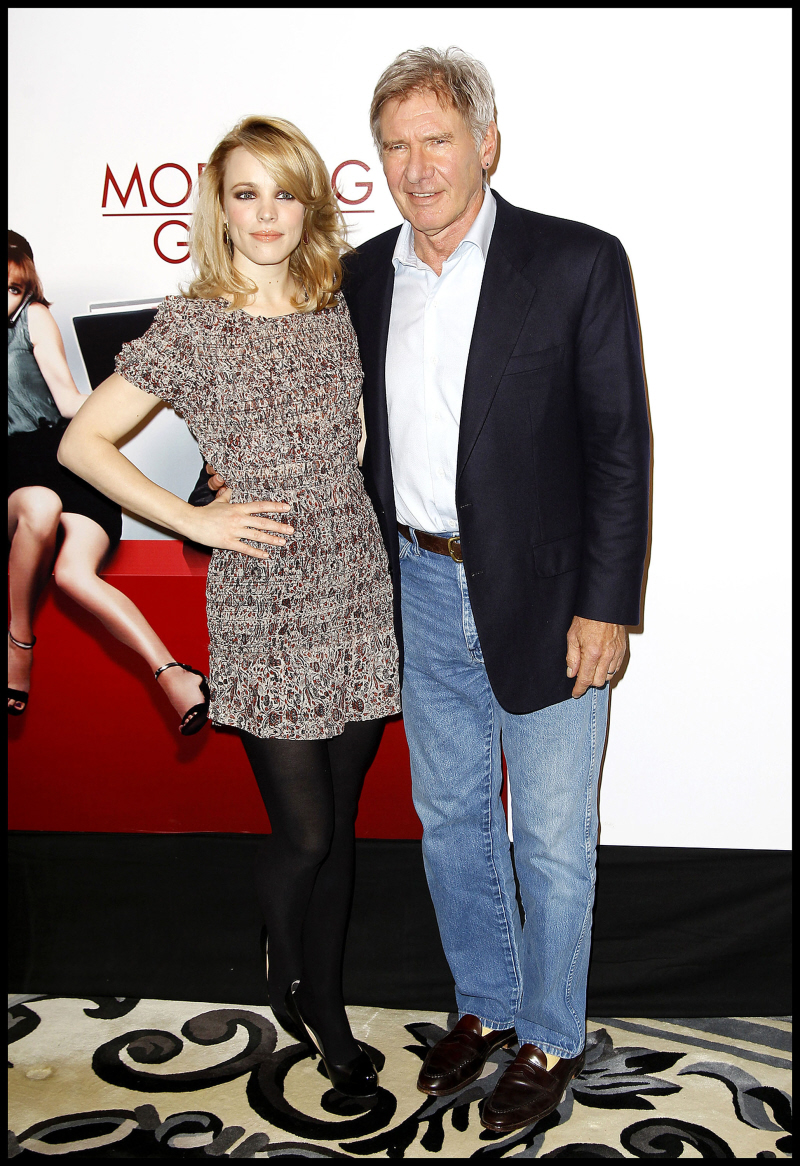 Photos courtesy of WENN.