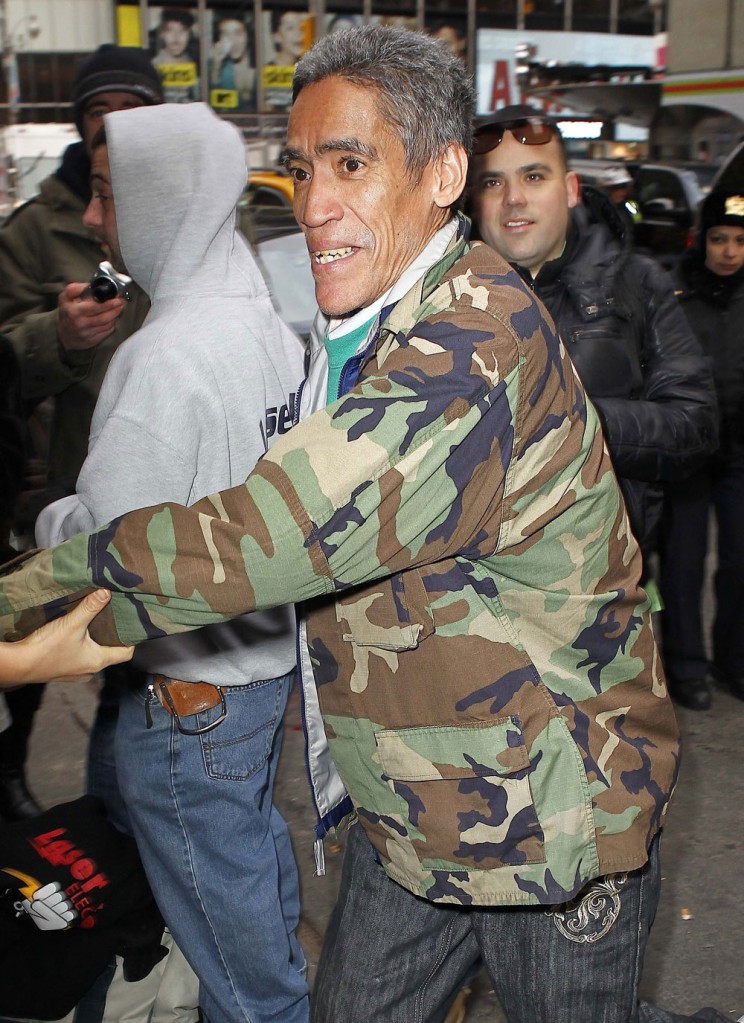 In a predictable but sad twist to the "homeless to Hollywood" Golden-voiced rags-to-riches story, Ted Williams has checked himself out of rehab after only two weeks. When Williams first shot to fame he insisted he'd been clean and sober for two years. Either Williams slipped or he was lying about his sobriety, because some of his many children told Dr. Phil that he'd been drinking heavily. Ted has a history of crack addiction and has been accused of working as a pimp for his addict girlfriend, who is also now in rehab. Dr. Phil had the guy's entire family on the show, (in a multi-part series, nach) where they confronted him about his longstanding addiction and how he abandoned their family. Now that Dr. Phil has done his part and washed his hands of the guy, he's issued a predictable press release about how Williams is an adult and his participation in rehab is voluntary:
Ted Williams — the homeless man with the Golden Voice — has reportedly quit rehab and the man who convinced him to seek treatment for drug and alcohol abuse is speaking out exclusively to RadarOnline.com.

Dr. Phil McGraw, who had Williams agree to go to rehab in South Texas after a "lengthy one-on-one" discussion, released the following statement:

"Ted was given the chance to voluntarily enter a drug rehabilitation facility in order to help him in dealing with his dependency on drugs and alcohol. In that it is voluntary, the decision to remain in treatment, is Ted's to make. We certainly hope that he continues his commitment to sobriety, and we will continue to help and support him in any way that we can. We wish him well."
[From Radar Online]
Have any of you read the memoir The Glass Castle by Jeannette Walls? (She used to do the MSNBC The Scoop column.) I'm not going to give away major spoilers, but there are some to follow. Walls basically tells the story of her family and growing up. The fact that her parents ended up homeless was almost entirely their own doing. There's a scene where Walls is in a college class and tries to make the point that a lot of homeless people "choose" to be there, after which she is quickly shot down. (It's not like she was going to admit that she had homeless family members.) I've never really held that belief, but after reading that book I gained the understanding that homelessness is a much more complicated issue than just people down on their luck. This case kind of proves that. Add some serious addictions in there, and there's no easy solution like "go to rehab," although it's a start.
Photos are from 1/6/11, credit: Fame Pictures