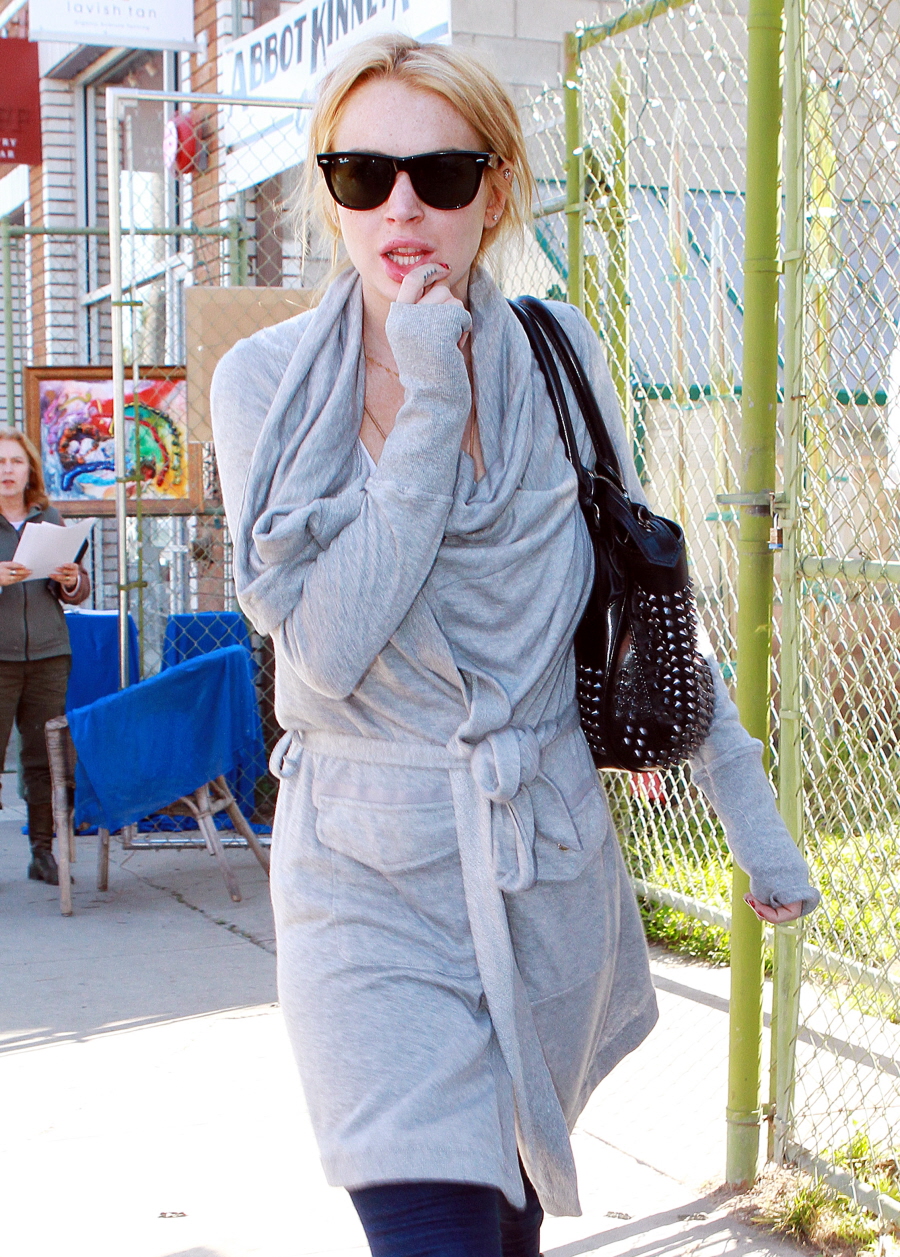 These are some new photos of Lindsay Lohan out and about in Venice Beach yesterday. She was, in the words of Fame Pictures, "nervously voyaging out into the world to explore her new neighborhood." Either that, or she was just high and couldn't remember where she was. Either/or. Anyway, remember all of the rumors about Lindsay and Tom Hardy? Lindsay pushed a story to TMZ about how she and Tom had dinner together and he was her "Sober Mentor" and friend. Tom's rep later denied the bit about Tom being her Sober Mentor, but the important part of the story was still out there – Lindsay Lohan is "friends" with Tom Hardy. Tom Hardy cares enough about Lindsay to get his rep to deny one of her cracked-out delusions. Tom Hardy pays attention to her!
Anyway, I kind of hoped the story was over, but then Lindsay mysteriously tweeted this on Tuesday: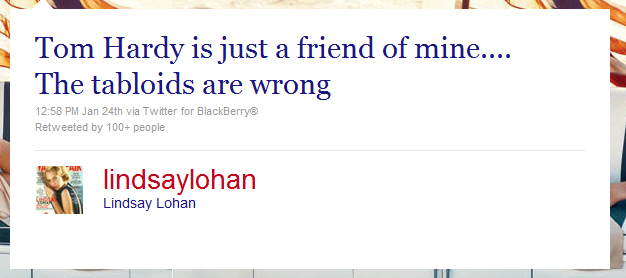 [From Lindsay's Twitter feed]
Odd, right? Considering that the story seemed pretty dead? That's what I thought too, until I got a look at Star Magazine's Blohan story this week. I think someone at Star might have actually gotten in touch with Lindsay earlier this week to confirm or deny this report, so instead of giving a denial to Star, Lindsay just preemptively tweeted that junk. Which makes me think that Star might have gotten this one right. Which sucks. According to Star, Tom Hardy isn't Lindsay's sober coach… he's her lover. GROSS.
Since being released from the Betty Ford Clinic Center on January 3, Lindsay Lohan has kept an uncharacteristically low profile, and it's not just due to her commitment to staying sober. She's been talling friends she's sneaking around with a soon-to-be married man – Inception star Tom Hardy.

"She's telling friends she's definitely hooking up with him," a friend tells In Touch about Lindsay and Tom – who has been engaged to his British actess girlfriend since last July.

"They first met through friends when she was in rehab," a source close to Lindsay says. They bonded over their shared sobriety, and Tom even visited her at the Sober Living House several times. "She said that over time, the relationship got physical" – a big no-no for a recovering addict like Lindsay, who is advised not to date for at least a year while in recovery. Though Tom left for London in mid-January, "They talk constantly."

Although a rep for Tom denies he's hooked up with Lindsay, the actress insists that they've been together, the source says. But others believe Tom was just a friend and Lindsay wanted to make her ex Samantha Ronson jealous.

"They got into a huge fight over him," says the source. However, adds the source, Sam is not jealous, but she doesn't approve of Lindsay's relationship with Tom because she thinks it's "inappropriate" considering he's engaged.

While Lindsay is telling friends that the actor has ended the engagement, an insider close to Charlotte tells In Touch that is not the case.

"Charlotte isn't happy about her fiancé's new LA friend," says the insider.

Whether or not Tom is interested in Lindsay, "She's head over heels for Tom," says the source, although she publicly denies that she and Tom are anything more than friends. "Her family approves of him – he's sober, and he seems to be a good influence."
[From In Touch Weekly, print edition]
Of course she wanted to make Samantha jealous. Of course. But there was something else at play, and it's Lindsay's old crack drama: attaching herself to something cooler and hoping that it sticks. Whether or not Lindsay and Tom actually had an affair, I do think that Lindsay was probably bragging to her friends that they did. And one of those friends sold the story to Star – because Lindsay surrounds herself with losers.
Now, did Tom and Lindsay actually have an affair? I want to think he's better than that but… he does seem like he's got a pretty complicated sexual past, present and future. Some guys are just like that – their weakness is any vadge, even a crackhead liar's. So I don't know if they hit it. I hope not, but it could be.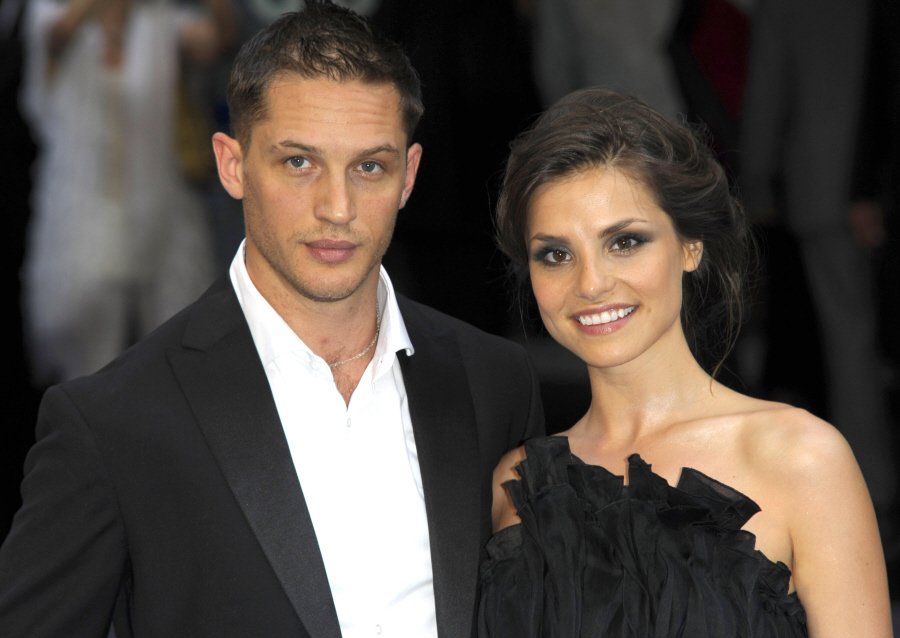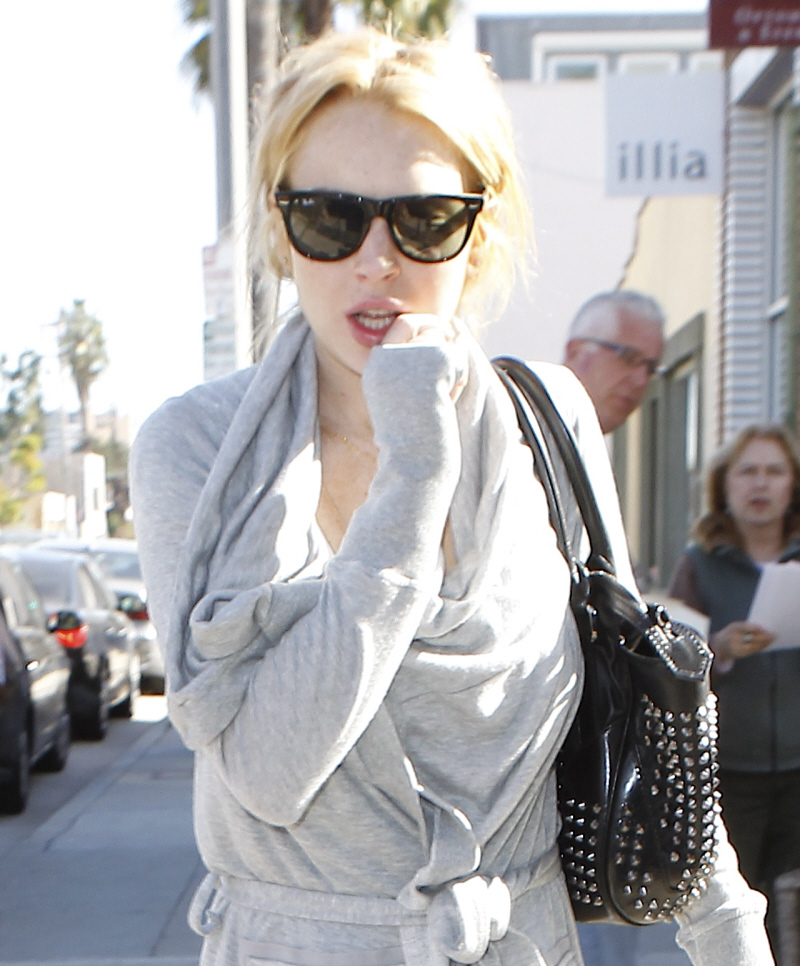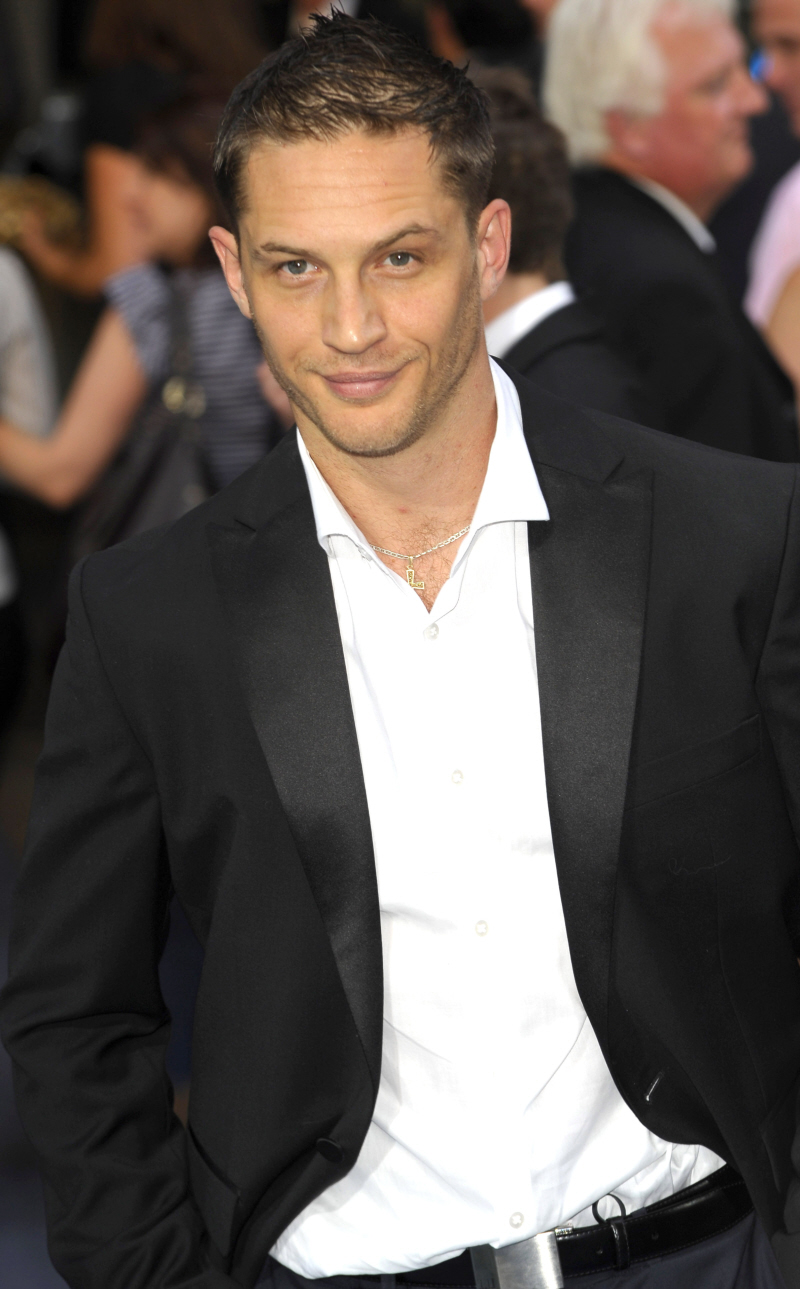 Photos courtesy of Fame and WENN.