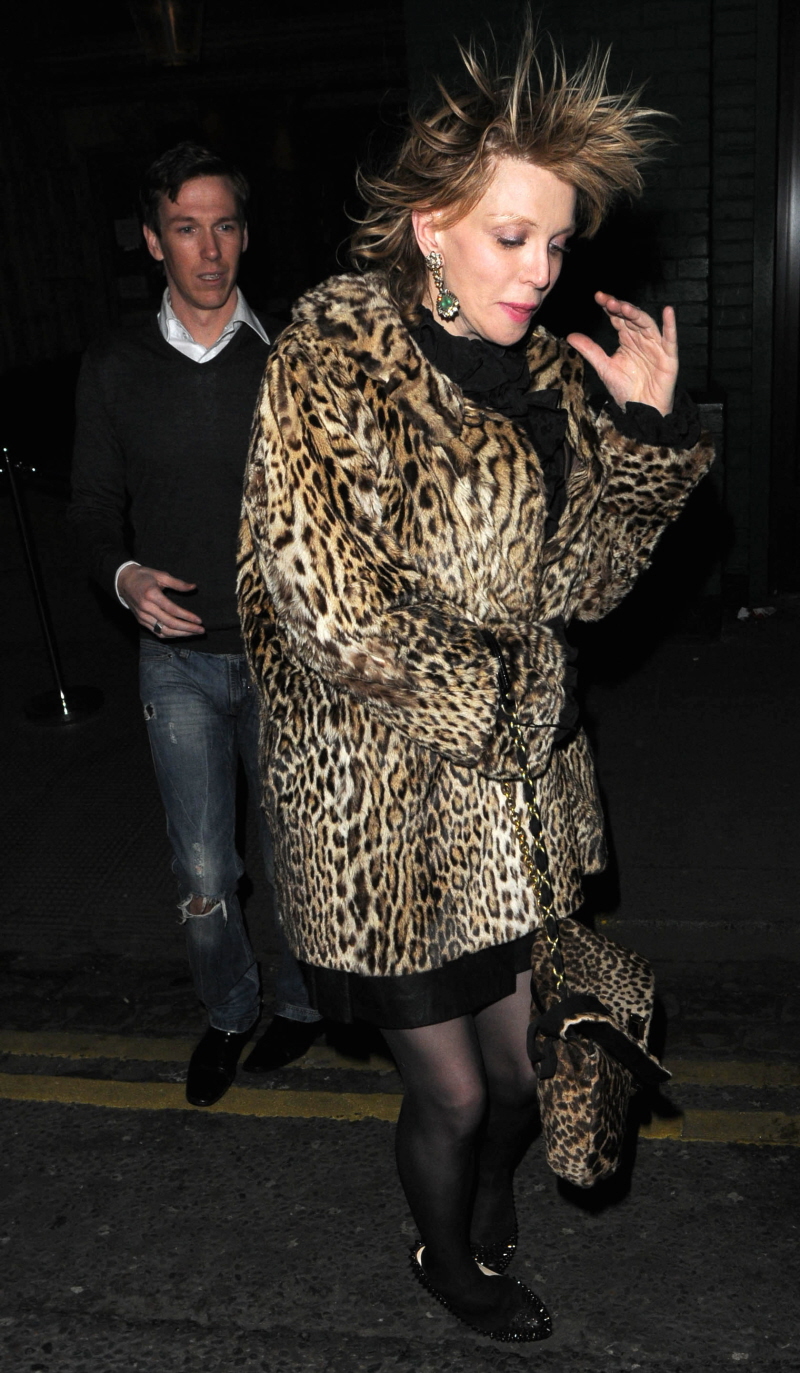 These are photos of Courtney Love on Thursday night, in London. Basically, she decided to do this little photo op as soon as she heard that Charlie Sheen was being hospitalized after a decadent 48-hour orgy of cocaine and porn stars with a busted hernia. This is Courtney's message to Charlie: I've been screwed up a lot longer than you.
Courtney may have been screwed up longer than Charlie. He was maintaining some level of public sobriety for years, while Courtney has always been this disaster we see before us. Sure, she'll have a brief week where she looks almost healthy (for her). And then it will be destroyed with an orgy of drugs and narcissism yoga and chanting.
Oh, and Fame Pictures notes that Courtney was so screwed up in these photos, she got into the wrong car, and the car's owner had to "eject" her. Classic Courtney. It might even be one of her better days.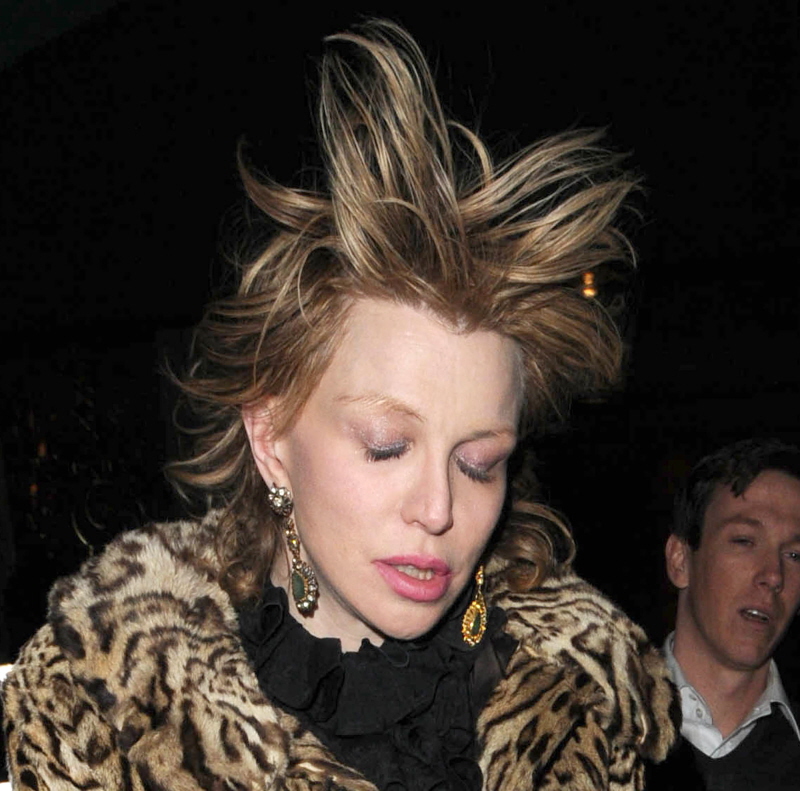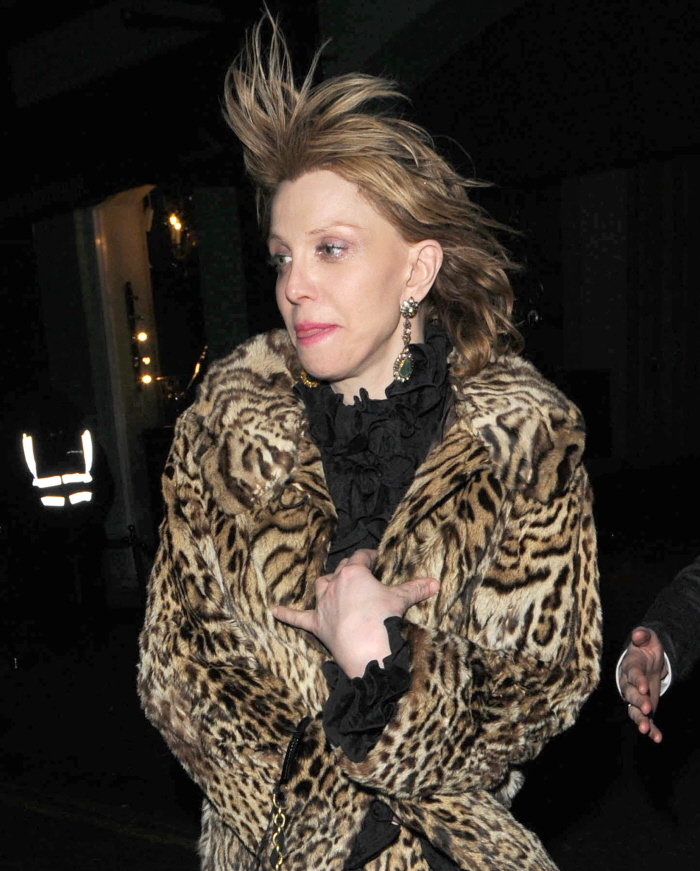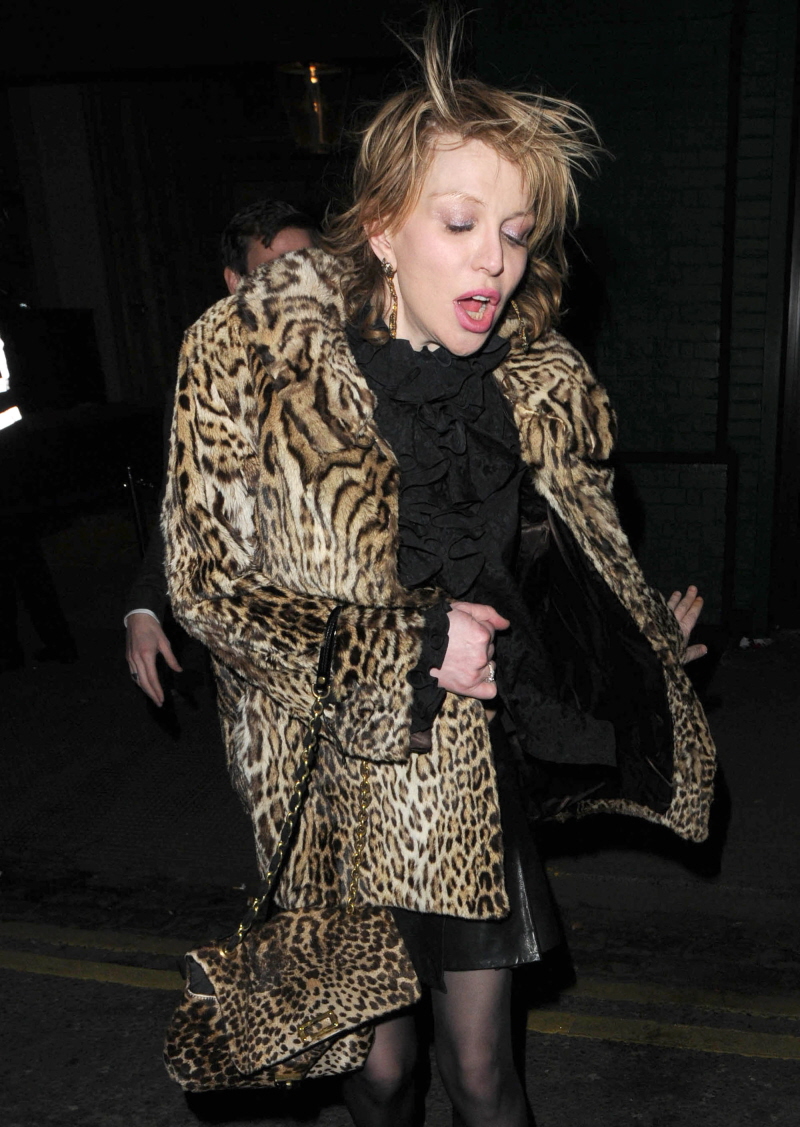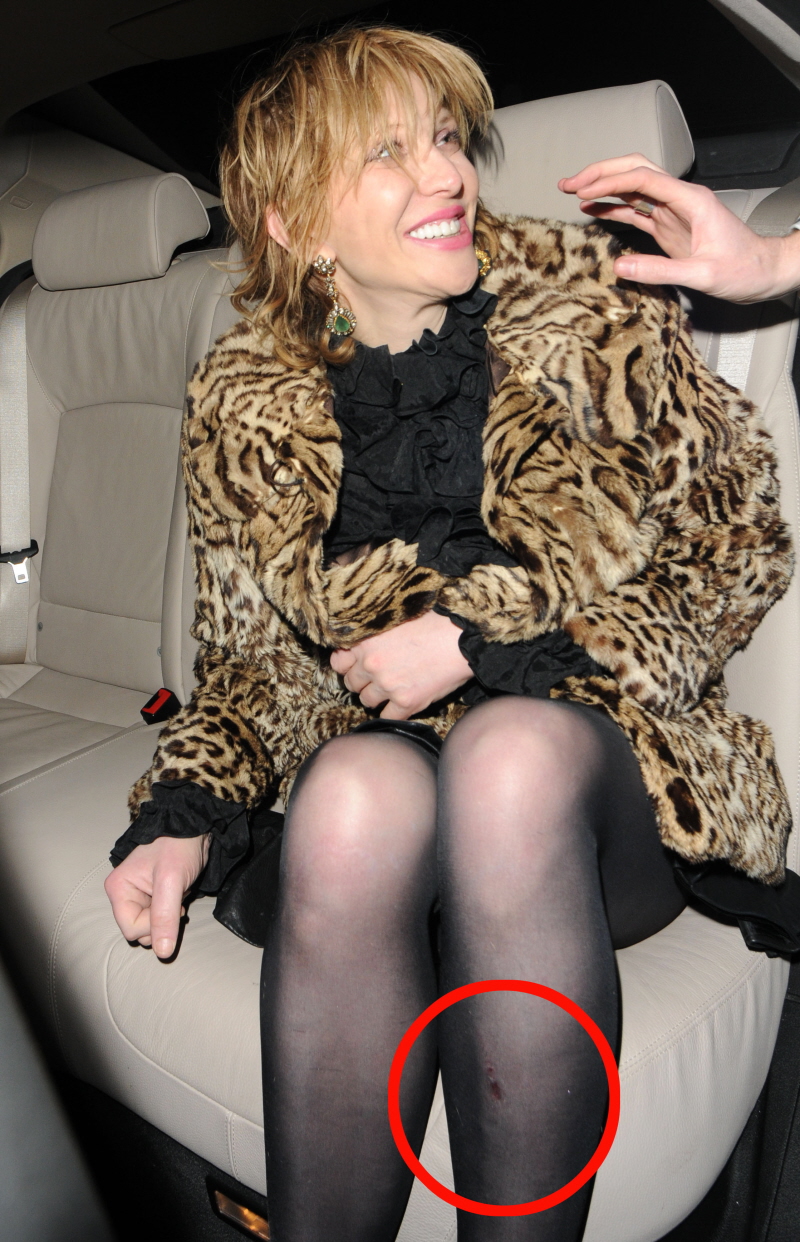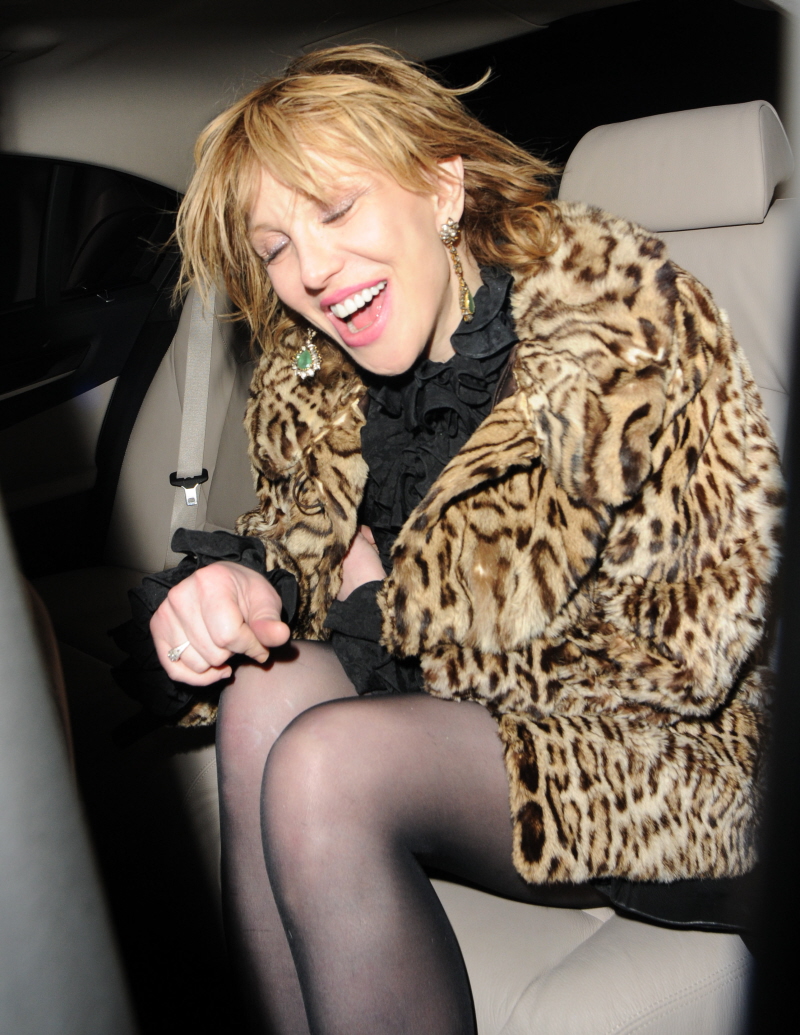 Photos courtesy of Fame.