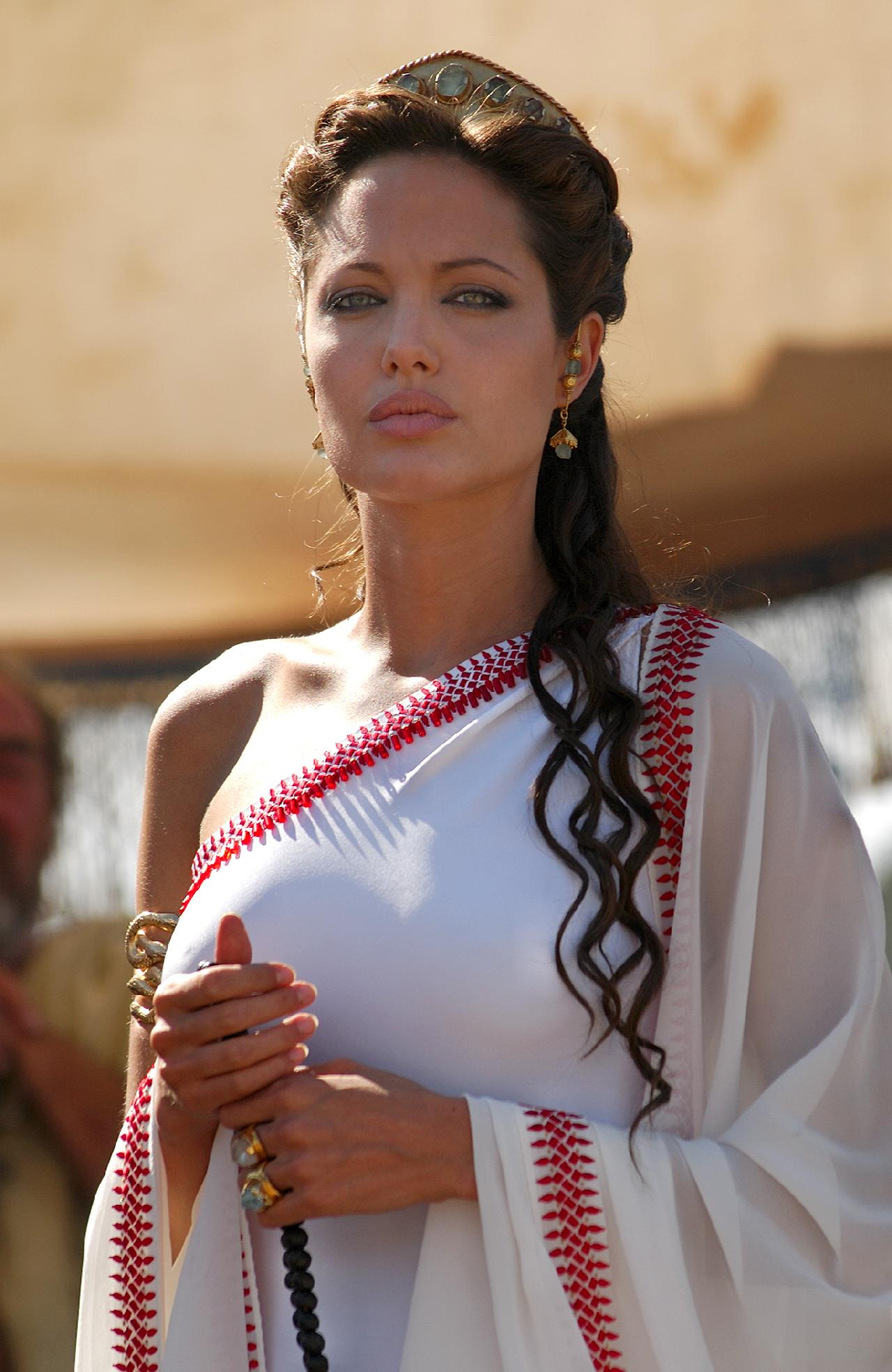 The 1963 film version of Cleopatra is infamous because the behind-the-scenes drama between Elizabeth Taylor and 2-time husband Richard Burton was more interesting than the movie itself. That film took two and a half years to film and cost $44 million, and was a huge flop.
Now, with every other Hollywood film a remake and the publication of Cleopatra: A Life by Stacy Schiff, Entertainment Weekly reports another Cleopatra film is in the works, with Angelina Jolie as the famous Egyptian queen.
While most Hollywood producers would probably regard Cleopatra as a cautionary tale — the kind of runaway fiscal sinkhole they'd want to avoid at, literally, all costs — Scott Rudin sees an epic opportunity. The prolific producer, who currently has two Oscar front-runners to his credit (True Grit and The Social Network), is nearing the starting line on a Cleopatra biopic for Sony. Brian Helgeland (L.A. Confidential, Mystic River) is finishing the script, and Rudin is now on the hunt for a director.

…Based on Pulitzer Prize-winning author Stacy Schiff's New York Times best-seller Cleopatra: A Life, the big-budget, 3-D film will try to redefine what we've thought about the notorious woman who almost brought Caesar's Rome to its knees.

"The story of Cleopatra has historically been told by men, starting with Cicero," says Rudin, who's been developing the project for the past four years… "This is a very different look at this woman. Cleopatra was a politician, warrior, soldier, and strategist — as opposed to just a seductress."

But if you're worried the film will be a snoozy, steam-free history lesson, think again: Angelina Jolie is attached to play Cleopatra. "It's only a movie with her [in it]," says Rudin. "Who else could play it? Who do you get if not her? She's a gigantic movie star, a great actress. She's got an unbelievable variety of aspects to her."

Schiff agrees. "This is a figure where you have to have someone who is almost larger than life — a goddess. She's got to be able to leap off the screen. There's only a couple of actresses who fit that description."

Actually, Jolie has been involved with the project ever since Rudin snapped up the rights to Schiff's book. And the actress has long been a favorite of Sony Pictures head Amy Pascal, who most recently constructed the studio's female action tent pole Salt around her.

Of course, the biggest — and most tantalizing — question remaining before Cleopatra goes in front of the cameras is one that circles back to the infamous '60s version. With Jolie as one half of the most notorious love story ever filmed, who will be her Mark Antony? Brad Pitt, perhaps? Given the gallons of nasty gossip-column ink that were spilled chronicling Taylor and Burton's offscreen exploits last time — and the near-bankrupting disaster that ensued — don't bet on it.
[Entertainment Weekly, print edition, February 4, 2011]
Angie is a perfect choice to play Cleopatra. She already played ancient royalty in Alexander (complete with snakes). Scott Rudin is right. Angelina has the screen presence needed to pull it off, something very few actresses have; the only other actress I can think of would be Halle Berry. This film needs more than a good actress — it needs a movie star.
Brad Pitt as Mark Antony is a bad idea. They might have good chemistry like in Mr. and Mrs. Smith, but this film needs a stronger actor to go up against Angelina. I personally vote for Viggo Mortensen, but I'm probably in the minority. What about Gerard Butler? Sean Bean? Russell Crowe?
And why on earth does this film need to be 3-D? 3-D films give me migraines, and just because they can make it in 3-D doesn't mean they should.
NOTE BY KAISER: I reported this back when Schiff was promoting her book, last June. Schiff seemed to be using Angelina's name in interviews to promote the book, saying that Angelina was her (Schiff's) personal idea of a modern Cleopatra. In interviews for Salt and The Tourist, Jolie got questions about playing Cleopatra, and she gave the impression that she's interested in playing Cleopatra, but hasn't signed on to anything yet, and that she wouldn't sign on until she saw a script.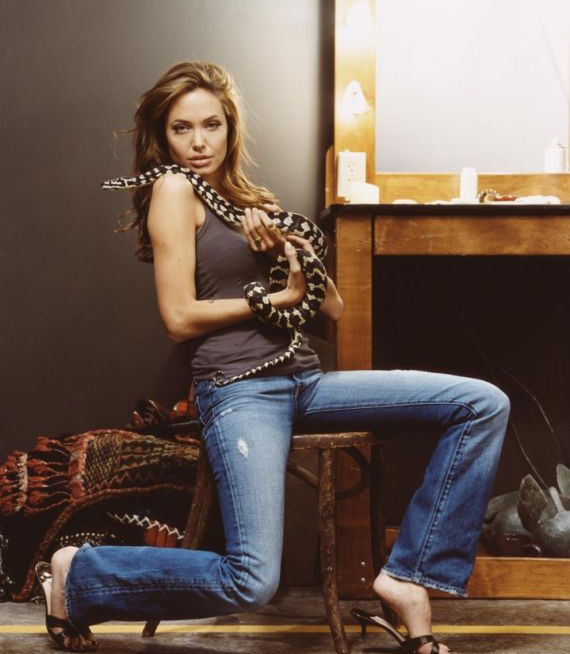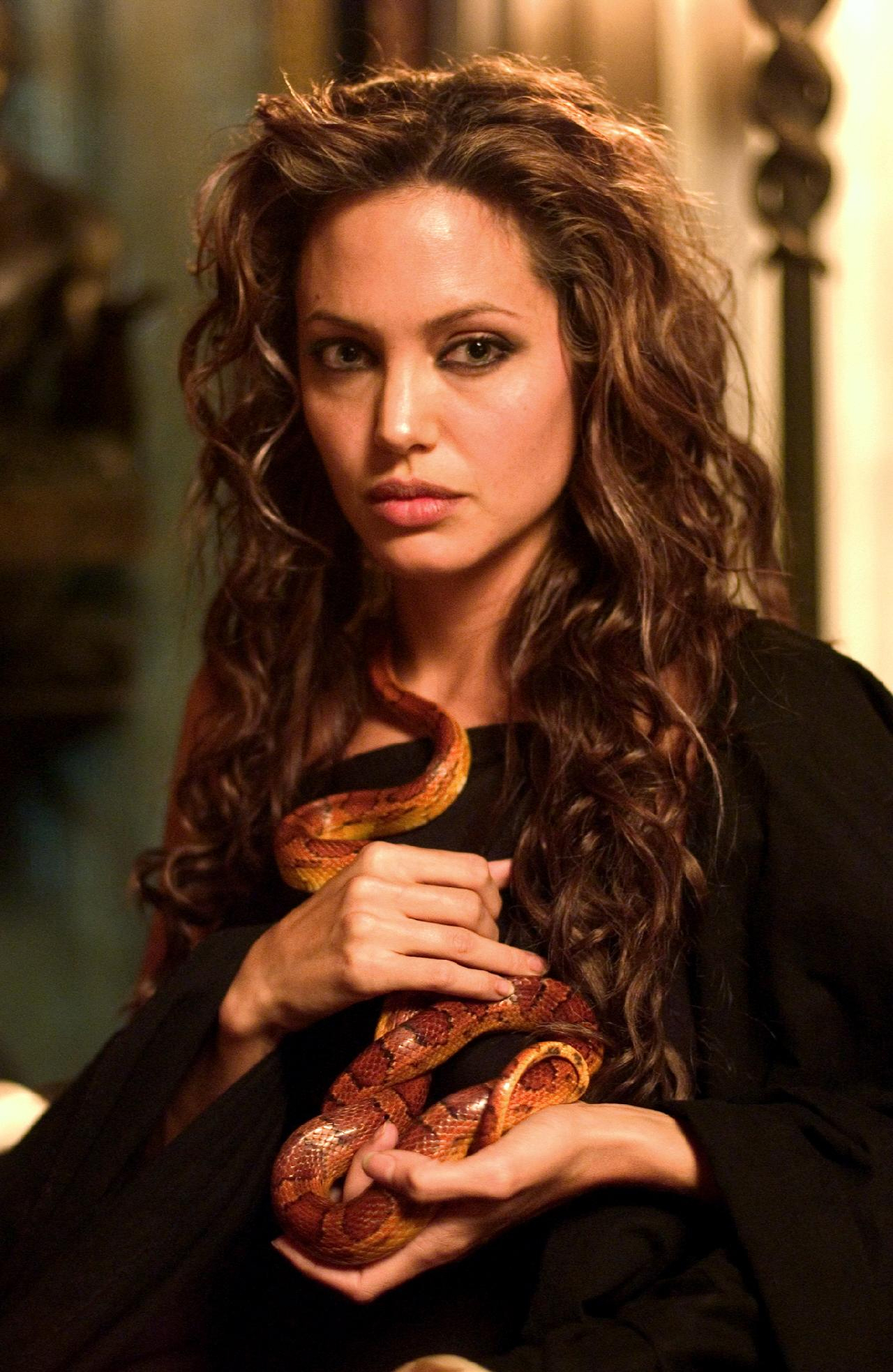 Promotional images from 'Alexander'.