Did Jennifer Aniston drunkenly slur her way through Conan's interview?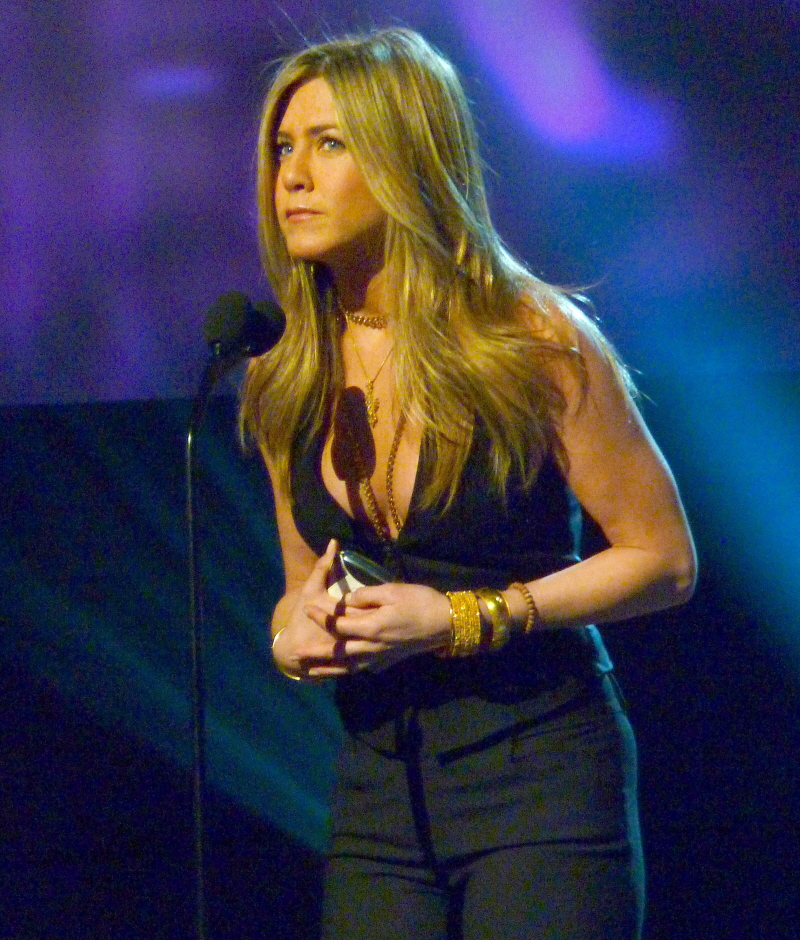 Oooh, this should get people riled up! Now that I've convinced myself that Jennifer Aniston is drunk most of the time (I believe it because it explains so much), I can't help but notice how she seems somewhat disoriented in some of her first promotional interviews, during her PR tour for Just Go With It. Aniston was on Conan last night, and for the first few minutes, there were some notable slurs and oddly timed awkward moments. But then everything evened out a little bit. Also – I think Aniston was doing that drunk thing of talking too loud – I do that too when I'm hammered. She really does seem to be talking louder than needed, although perhaps I just think that because I find her voice kind of annoying.
There's an interesting bit where Conan asks her to confirm or deny various tabloid rumors. Conveniently, Aniston was just on Star Magazine with an adoption story, so that gave her something to talk about and deny – which she's been doing in every interview thus far. Conan also asked her about the rumor that Aniston contractually mandates that the crew can't get within 20 feet of her while she's on set – Aniston denied that story as well, although I have to admit something: I've heard some version of "Aniston doesn't want the peasants to talk to her" over and over again throughout the years.
Last thing – Aniston is appearing on Ellen today, and Ellen asks her if she has plans to adopt another dog:
She had her rep issue a denial to PEOPLE, and now Jennifer Aniston is doing it herself.

During a taping for Thursday's The Ellen DeGeneres Show, the actress shot down rumors that she's going to become a mother.

When DeGeneres asked, "Are you going to adopt another dog?", Aniston replied, "I think you're confusing that with the Mexican child I'm supposedly adopting."

"Oh, are you going to adopt a Mexican child?" the host asks.

"No, I'm not adopting a Mexican child," says Aniston, 41, joking that her Just Go With It costar Adam Sandler "adopted four last week and that never even got mentioned. No, I'm not adopting any children."

As for the first question, Aniston adds, "And no doggies right now."
[From People]
No babies, no dogs, she's going to the SuperBowl and she's still talking about her hair. It's like an interview from 2004!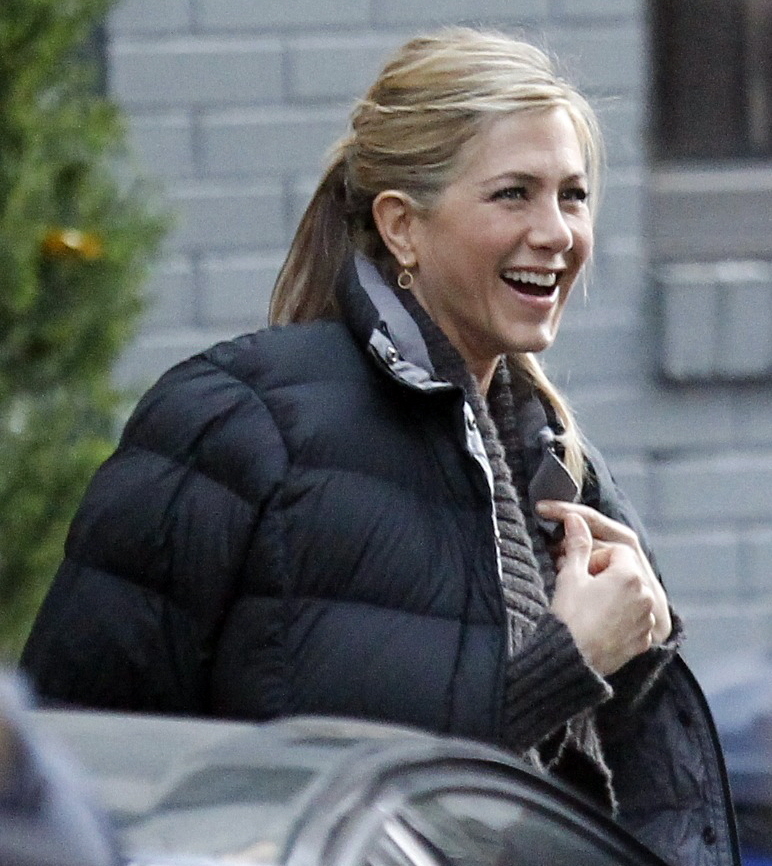 Photos courtesy of Fame.

Written by Kaiser

Posted in Jennifer Aniston

- Friends reunion on Ellen [Popsugar]
- Lindsey Vonn watches Tigers kids [Lainey Gossip]
- George Michael fell out of a car going 70mph [D-Listed]
- Real Housewives of Orange County recap [Reality Tea]
- New Man of Steel trailer [Pajiba]
- Jared Padalecki's hot bod [Buzzfeed]
- Doctors confirm Taylor Swift's new boobs [Evil Beet]
- Catherine Zeta-Jones finished treatment [CDAN]
- Anna Paquin hates the paps [Celebslam]
- Lance Armstrong is gross [The Blemish]
- What is Barbara Palvin wearing? [Moe Jackson]
- This is Petra Nemcova? [SVC]
77 Responses to "Did Jennifer Aniston drunkenly slur her way through Conan's interview?"