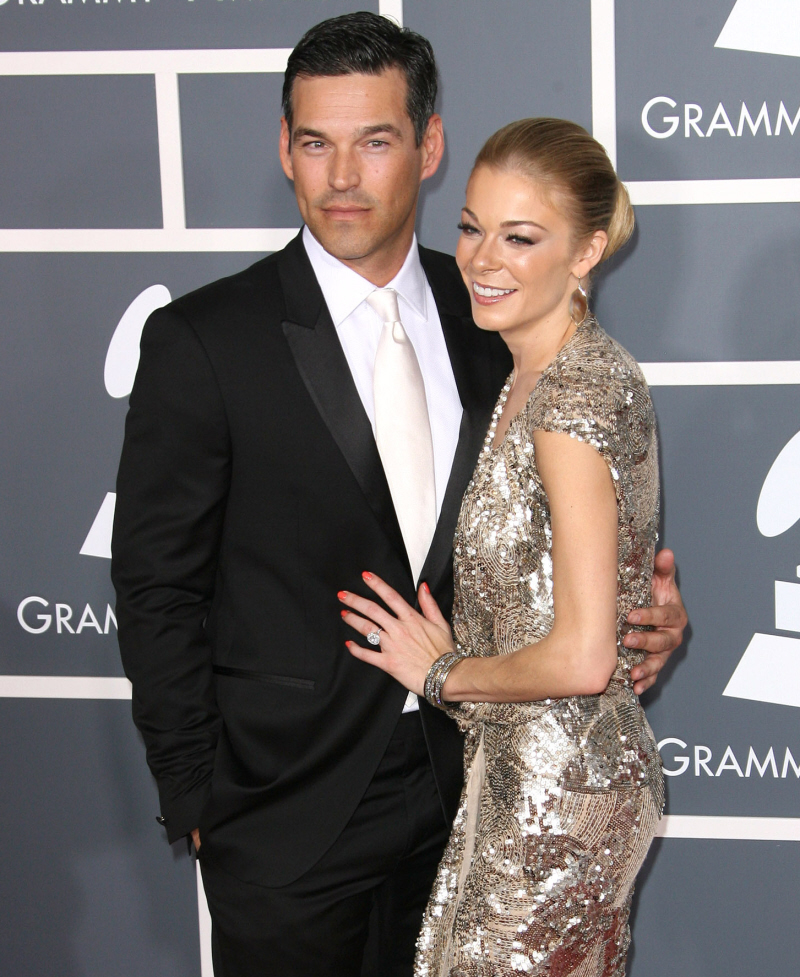 In our story yesterday on the ways that LeAnn Rimes is taunting her would-be husband's ex wife, Brandi Glanville, by trying to step in as a parent to Brandi's children, commenter Missy pointed us again to this Twitpic account in which an anonymous tipster is pointing out the very obvious and blatant way that LeAnn is copying Brandi's style. The last time I checked, the photos were just an identical pair of shoes on one occasaion and the same scarf on another, with LeAnn wearing the items shortly after Brandi was photographed in them. It goes beyond that on at least three separate instances to yet another pair of the same shoes in the same color and strikingly similar bikini styles. There's no coincidence in how LeAnn apes Brandi. She even used the same plastic surgeon.
Anyway the latest on this narcissistic, stalking constantly tweeting creature is that she's allegedly planning a destination wedding at a ranch in Nevada for May or June. I foresee LeAnn denying this story, just as she denied the engagement rumers, only to have a wedding matching those details with unneeded security to protect the photo rights for the paparazzi she hires. In one of LeAnn's recent tweets she said she's not sure if she'll have a big wedding, and "It's gone from many people to no one, back to just family…who knows! I just want us and simplicity." And a camera crew, and Eddie's kids there to pose for photos taunt Brandi with. I'm sure LeAnn will consult Eddie's wedding photos with Brandi to make sure she gets a dress that's spot on.
In news that will annoy Kaiser, LeAnn is trying to attach herself to talented British singer Adele. In response to a fan tweeting about a potential collaboration with Adele, LeAnn wrote: "@superhanrocks @eddiecibrian seeing her this week."
Then Eddie tweeted a link to this video of LeAnn making one of her little pomeranian dog's ears bleed with her singing. He wrote "Adele would be proud!" Substitute "amused" for proud and he could be correct. Adele is the toast of the town and is too smart to have anything to do with LeAnn. In LeAnn's mind she's on the tip of everyone's tongue including "Barbara" Streisand, her finance's ex wife, all the kids in her fiance's son's class, and all of the top musicians and producers. She will keep on tweeting until her fingers bleed to convince us of that point.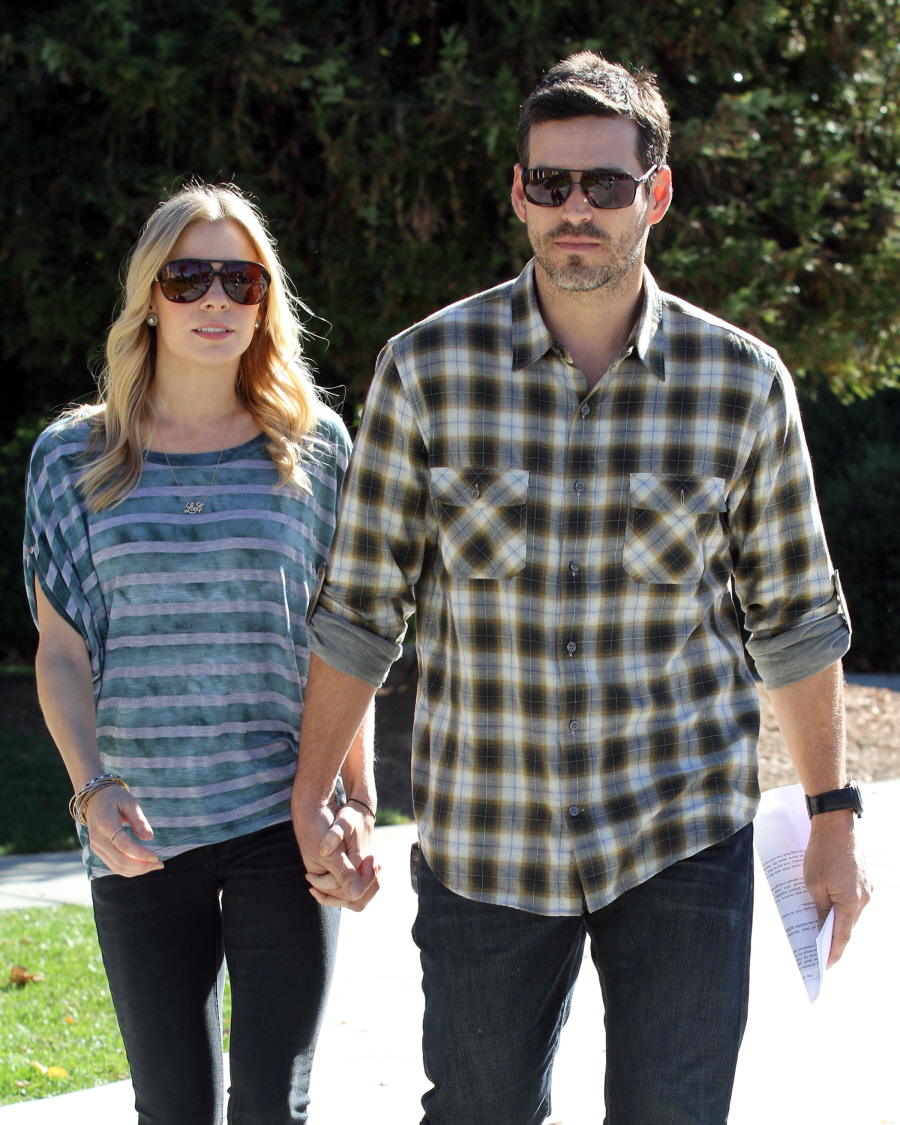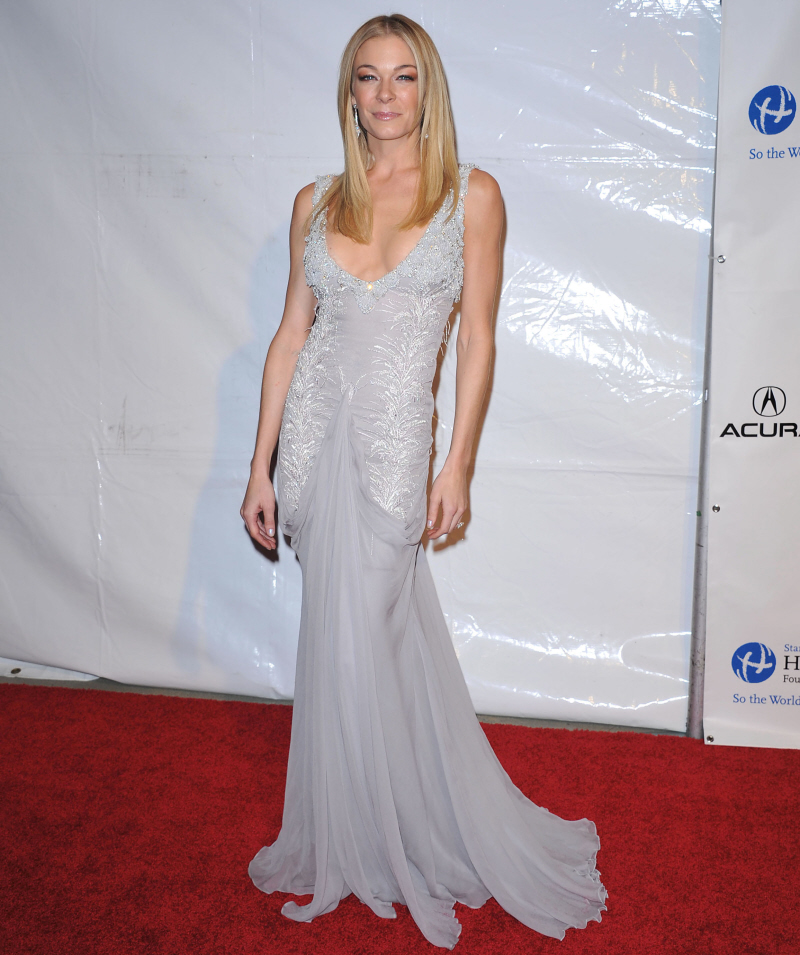 Photos courtesy of Fame & WENN.