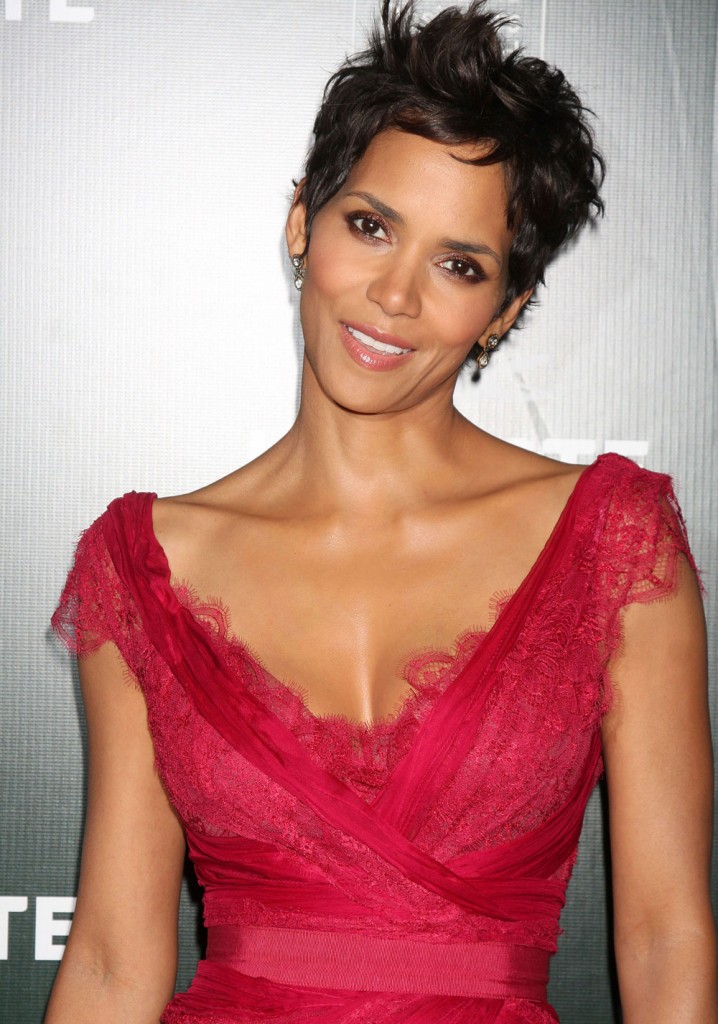 Last week, Halle Berry's older half sister, Renee Berry, told In Touch that she thought Gabriel Aubry needed a better chance to co-parent his daughter Nahla. She said "You don't get your wings by holding grudges… I hate that she's going through with this custody battle. I'm sure it's difficult for both her and Gabriel, but they should remember that the child comes first… If he wants to be a father, he should be allowed to do so."
Renee, 51, has a new interview with The Daily Mail and she doesn't pull punches when it comes to her relationship with Halle and some of the things that Halle has said about her father. Halle's dad had Renee with another woman before he met Halle's mom. The way Renee tells it, their dad liked to drink and he did spank them, but he wasn't abusive like Halle claims. Renee also says that Halle has cut herself off from their side of the family, and that the would love to meet Nahla.
The actress's half-sister Renee Berry, 51, accused the Oscar winner of cutting off the African-American side of her family.

Renee, a food service worker from Alabama, is desperate to reconnect with her famous sister, especially when she is going through such a difficult time in the courts.

Renee is the daughter of 44-year-old Halle's late African-American father Jerome and Edwina Taylor – who broke up with him shortly before he started dating the actress' mother Judith Hawkins.

Although Jerome and Judith split up when Halle was just four years old, Renee remained 'very close' to the future Hollywood star while they were growing up – despite cutting herself off from her father after the divorce.

Renee told the Daily Mirror: 'I'm sad to say it seems like she does not want anything to do with us. I have not spoken to her in about five years.

'I tried to contact her through her website, to congratulate her on her Oscar, but no one got back to me.

'We would love to meet Nahla. We are desperate to understand why Halle is so upset, why she feels she cannot be with us.'

In interviews over the years, Halle has alleged Jerome was a violent alcoholic who beat her mother Judith in front of her and sister Heidi.

In an interview two years ago, Halle said: 'I saw my mother battered, and could not do anything to stop it.

'My father was tyrannical, lashing out at her for no reason. I felt the effects that had on our family – I've experienced what these women have gone through.'

Renee claims Halle was angry with her when she made a public plea to visit Jerome when he was dying from Parkinson's Disease.

Despite Halle's negative memories of her childhood with Jerome, Renee paints a very different picture of their father as a 'good man'.

She said: 'My father never beat any of us. He would spank us from time to time, but he never abused us. He liked a drink or two, like anyone else does, but he was not an alcoholic.'
I hate that I'm defending Halle but both Halle and Renee could be right about their dad. It's possible that Renee remembers it one way and Halle remembers it another, or that their dad was abusive to Halle's mom but not to Renee's mom. Also, the stuff about being estranged from the "African American" side of their family was written by The Daily Mail and Halle's sister didn't directly say that. She just said that she's upset that Halle hasn't talked to her in over five years. Halle is not the most stable or reasonable person but we don't know the history there. Her sister seemed earnest about wanting a relationship with Halle and her quotes weren't that sensational. The fact that Renee is so willing to talk to the press makes me question her side of the story, though.
Halle Berry was at the Costume Designers Guild awards last night in Beverly Hills and she looked amazing. That draped red dress would earn her best dressed at the Oscars. It's gorgeous.
Photo credit: WENN.com