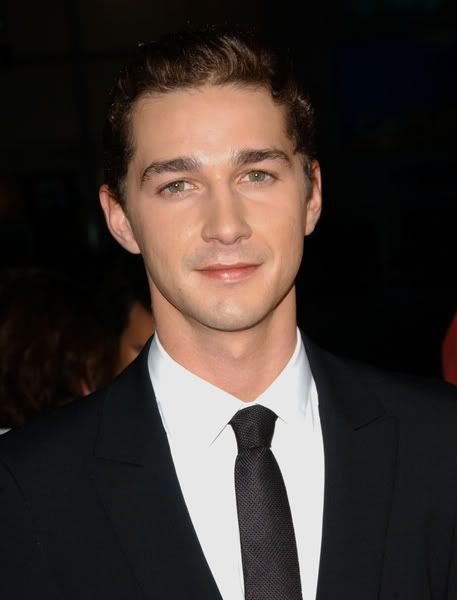 Shia LaBeouf, 22, won't be charged for DUI for a July 27th car accident in which his Ford truck flipped over after being broadsided by another vehicle which ran a red light, slamming into him as he took a legal left turn. He was originally arrested on a misdemeanor drunk driving charge, but cops later ruled that he was not at fault for the accident because it was the other driver that had the moving offense that caused the accident.
It's now been determined that Shia won't be charged for DUI as there isn't enough evidence to convict him. He did refuse to take a blood alcohol test though, which means his license will get suspended. There was no mention of that a breathalyser was administered to Shia in any of the reports I could find. Cops did tell the press that he was showing "obvious signs of intoxication" on the scene, but he was also in a very serious accident and had just crushed his hand. It's possible he was just in shock.
Other eyewitnesses say Shia was acting normally and even insisted on staying to take responsibility fot the accident after the other driver repeatedly told him to flee the scene. The National Enquirer reported a few weeks ago that the other driver was involved in a heated argument with his wife, who was in the car with him, which caused him to run a red light.
Shia currently stars in the thriller Eagle Eye, which opens in the US today, September 26. He is also working on a Transformers sequel, to be released next year.
Shia is definitely a wise ass and he was arrested for drunken behavior at a Walgreens earlier this year. He's admitted to having a drinking problem and maybe this very serious accident and scare will help him stay on the straight and narrow. He's poised for super stardom and he shouldn't blow it by stupidly driving drunk.
Shia is shown at the premiere of Eagle Eye on 9/16/08. He's hiding his bandaged left hand Credit: Albert L. Ortega/PRPhotos