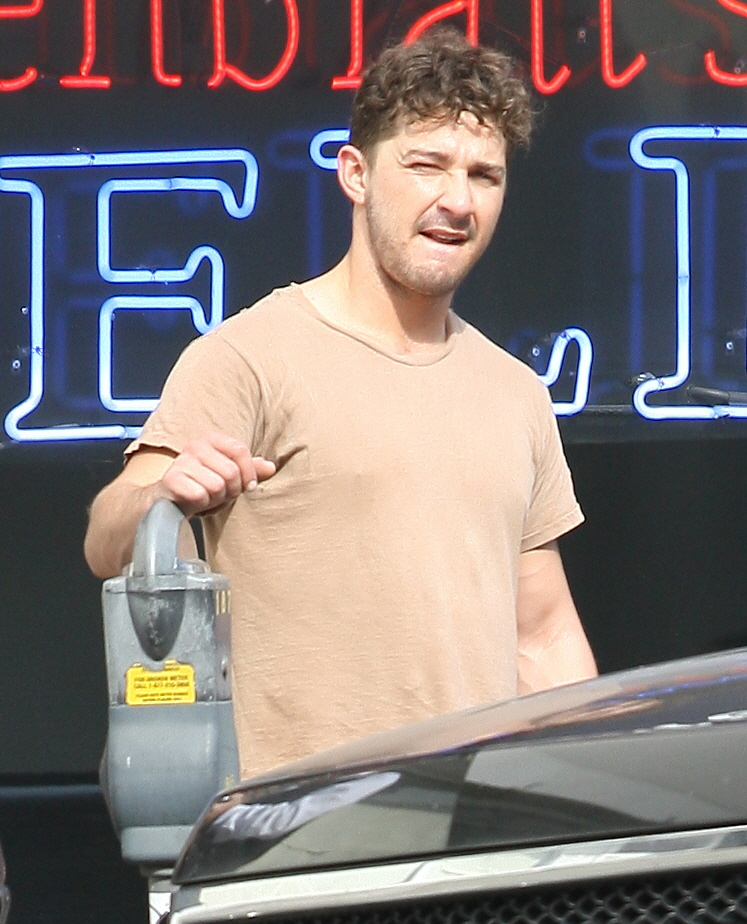 Charlie Sheen has his share of supporters, for whatever reason. Charlie claims that he's got the support of people like Sean Penn, who grew up with Charlie, and Mel Gibson, who is radioactive at this point. Charlie also has a significant amount of general "dude" support, in my opinion. There are some men out there who look at Charlie and they see a dude living on his terms, living the good life with porn stars and cocaine and guns and buckets of money. One of those dudes: Shia LaBeouf, at least according to the National Enquirer.
Shia LaBeouf's partying is so out of control that alarmed Hollywood insiders are jokingly calling him the "new Charlie Sheen." But incredibly, Shia loves the comparison to the drugging, womanizing Sheen.

"Shia's personal life is getting weirder and weirder," an insider told The Enquirer. "He wants to make his mark as a two-fisted drinker and ladies' man, just like Charlie. It's got to the point where people started calling him 'Charlie Junior' after his role in Wall Street 2: Money Never Sleeps and his own fast-lane lifestyle."

Charlie and Shia became close when Charlie did a cameo with Shia in the film.

"They talk several times a week. Shia looks up to Charlie as a mentor and asks for advice about practically everything," another source told The Enquirer. "Shia admires that Charlie isn't affected by what anyone else thinks."

Astonishingly, Shia boasted: "I'm the new Charlie Sheen," say sources. "There's no doubt Shia has become drawn to Charlie's lifestyle… he's even talking about getting some investors together to buy the Playboy mansion. Shia's become Charlie's biggest fan!"
[From The National Enquirer, print edition]
Now, Shia is a troubled young man – I think even he would admit that. He drinks too much, he picks fights, he seems like a touchy, angry little guy. It wouldn't surprise me at all if Shia thought that there was nothing wrong with the way Charlie was behaving, or maybe even flat-out admiring Charlie. BUT – I don't believe the crux of this story. I don't believe that Shia calls Charlie up and asks for his advice, or that Shia proudly declares that he's new Charlie. What do I know, though? According to lots of sources, all Shia does these days is sit around bars, getting loaded. Maybe he is claiming to be the new Charlie. Ugh.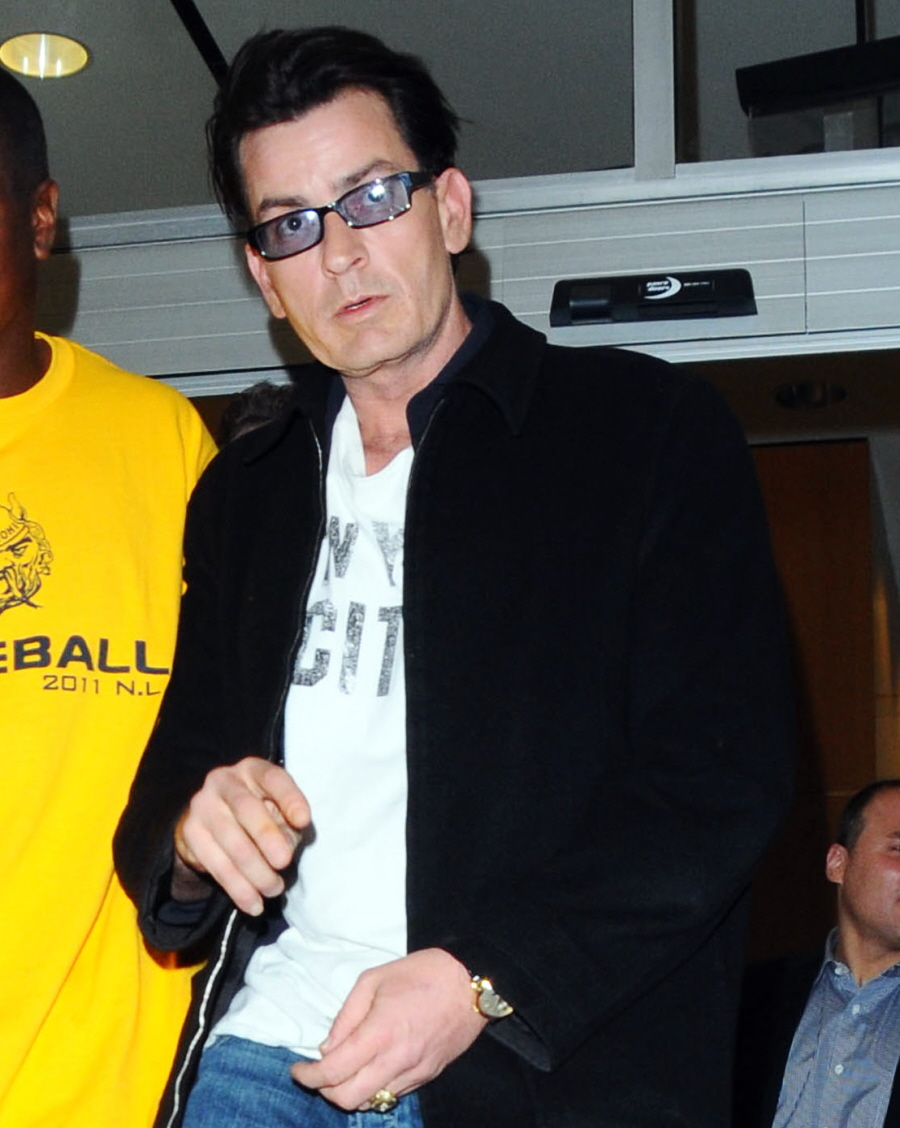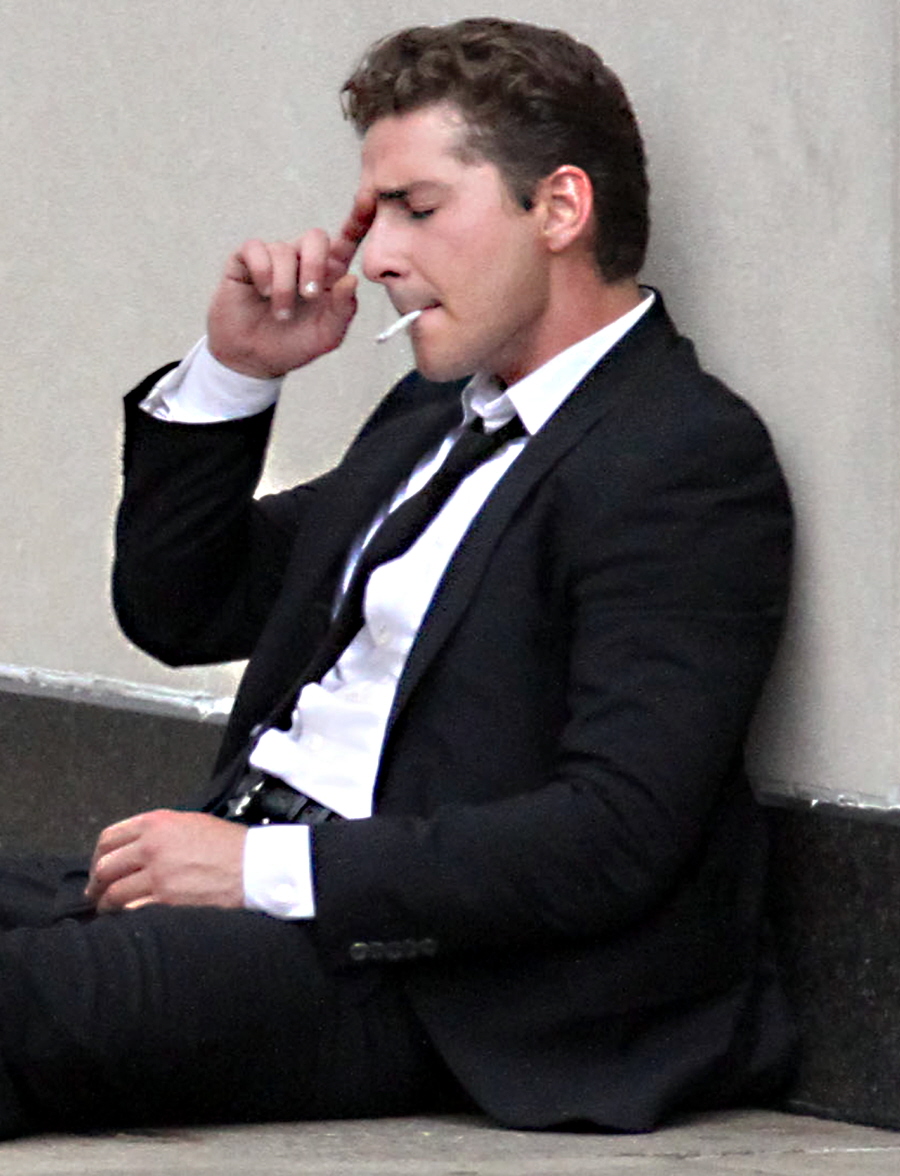 Photos courtesy of Fame.