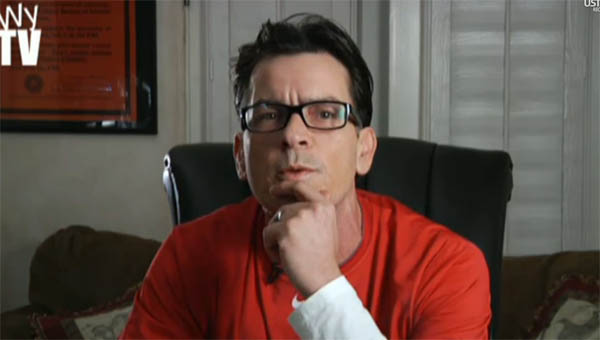 Charlie Sheen toned down the crazy from previously deafening levels and now seems to be attempting to play nice. His last video rant may have been his swan song, because he claims it was his final one and he also claims one of his two radio interviews yesterday, was his last. (*sigh of relief with realization that this won't last*) For him I guess this is progress.
It looks like Two and a Half Men could be proceeding at some point with a new lead, which would make financial sense for producers and CBS in that it remains one of the most popular shows on television despite its mediocrity. Names that have been floated by the press include Robert Downey, Jr. (no chance), John Stamos, and most recently Rob Lowe.
In his radio interviews yesterday, Sheen said that Lowe would be a great choice, and claimed that he'll get paid for those episodes even if Lowe is replacing him. (TMZ reported a couple of days ago that Sheen has a "Michael J. Fox clause" in his contract that stipulates that he gets paid if someone replaces him. That's going to be a long court battle.) He also expressed doubt as to how the transition from his character to Lowe's would be presented on screen. He even apologized, sort-of, to co-star Jon Cryer for calling him a troll. Someone talked some much-needed sense into Charlie or maybe the withdrawal psychosis is wearing off. Sheen half-admitted the rumors that he's broke (he said "I have no dough"), so that could be the motivation right there. Here's some of what Sheen said:
On calling Jon Cryer a troll
"I'll apologize to Jon right now. I was in a mood and I threw that out to somebody… It's a half apology — it's an apol! I didn't know they – well I kinda knew they were gonna print it. Yeah, I knew they were gonna print it. I confuse myself."

On his financial situation
"There's tons of opportunity…I've got geniuses just waiting for me to say 'let's do this.' I'm not really worried. I've got no job, I've got no dough, but…"

On Rob Lowe replacing him
"He's a buddy of mine, he's a beautiful man, a brilliant actor, and I hope he does it and kicks its ass because I still get [paid]"

His advice to his replacement
"Don't look at the 177 episodes that I brilliantly did. Just park those!" he said. "Ignore the 400 reruns every week that you can't avoid. Cancel your Sheen app. I'd recommend, in all seriousness, that they make it their own."

On the future of the show
"I don't even know if they would call the [character] 'Charlie' anymore … how does the show transition?" he asked. "Do you have [the show's creator & executive producer] Chuck [Lorre], that silly sad troll, do you have him talk in the camera and say, 'Here's what happened' and then Rob Lowe comes out? Or do they just do it, without explaining it, and hope no one notices?"

On Saturday Night Live spoofing him
"Those are all warm hugs, they're all an absolute homage. If it's done tastefully and with really smart humor, I just think it's totally gnarls-gnarlington."

On if he'll do another interview
"This could be my final interview. This is where it all began and where it all ends."
[From KEarth101 and The Dan Patrick Show via People, Hollywood Reporter]
It's telling that Sheen is flattered when people make fun of him while Lohan gets her panties in a twist. So Sheen is just an addict with a creative mouth who managed to squander a fortune on hookers, blow, watches and mansions. He's trying to tone it down now, and he could possibly be successful with a lot of help. You know that's not going to happen and it's just a matter of time before he acts out again.
Oh and I just found out that Sheen shot a video for Funny or Die that's scheduled to go up today. They previously did a spoof of Jerry O'Connell auditioning for Two and a Half Men and doing his best Charlie impression. It was hysterical.
Jerry O'Connell auditions for Two and a Half Men.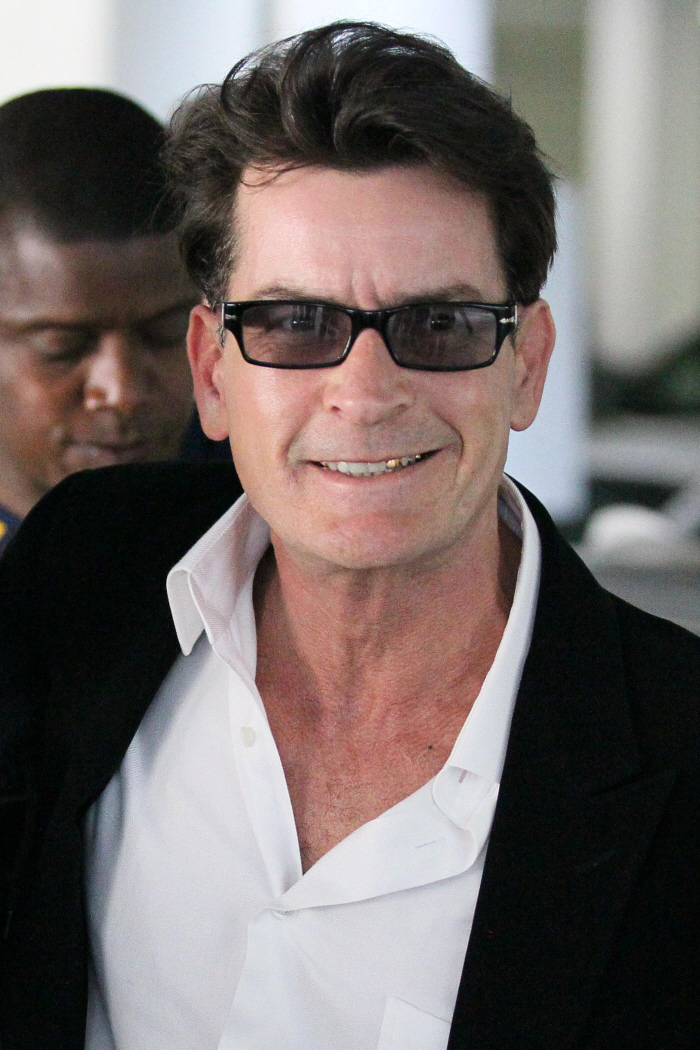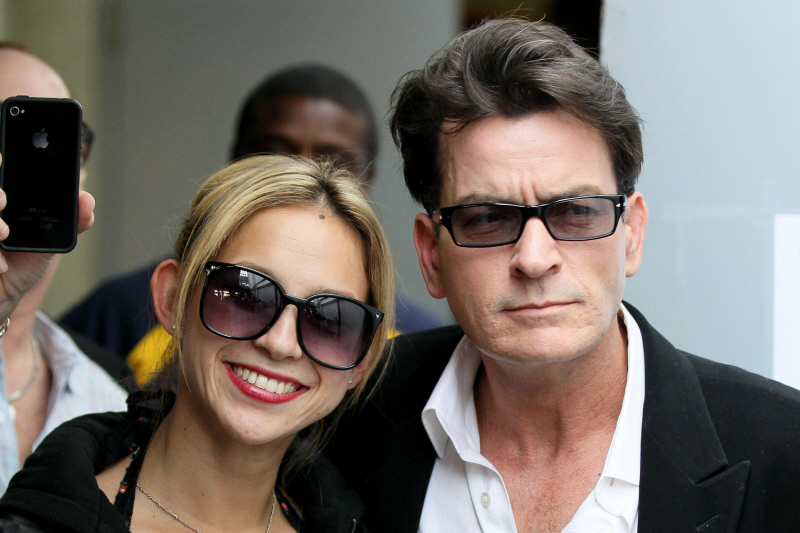 Photo credit: WENN.com