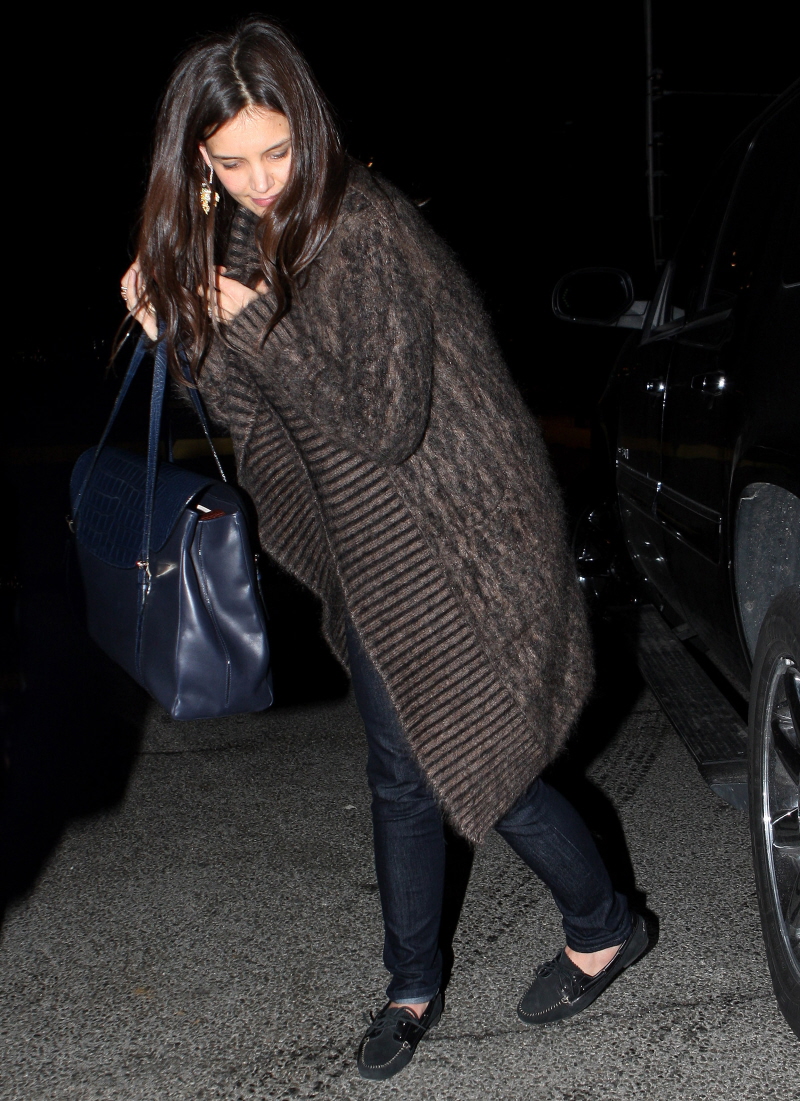 I am a connoisseur of sweaters. My latest sweater loves are shawl sweater coats, with only two button closures and no tie at the waist. I got the sweaters in a pale green and black – I wore the black one when CB and I went to see True Grit. Now, I didn't know that Katie Holmes did sweater coats, but here she is in New York last night, wearing a chocolate brown cable-knit sweater coat. I like the IDEA of this sweater much more than the execution. Plus, I think Katie should go down one size, because it's kind of overwhelming her. And the excess ribbing is overwhelming me. More cable, less ribbing. Still… I want a chocolate brown cable sweater coat!
Also – are we going to talk about how Katie looks high as a kite? No? Okay. Hate the shoes too.
Last thing: Katie has been all over New York, getting pap'd constantly because she's hard at work selling her clothing line, Holmes & Yang. According to Page Six, the Kate-bot "is making an aggressive push to retailers for her Holmes & Yang clothing line, which she launched in 2009 with her stylist, Jeanne Yang. On Tuesday, the two kicked off a series of trunk shows for their spring and fall lines at Barneys, which has carried their collection for two seasons. It remained a mystery as to whether Holmes' daughter, Suri, contributes in any way to the line, as reporters were told by handlers that questions about the cute youngster were forbidden." With this zombie face as the "face" of your clothing line, would you expect it sell? No. Beyond that, Katie is a crap fashion designer.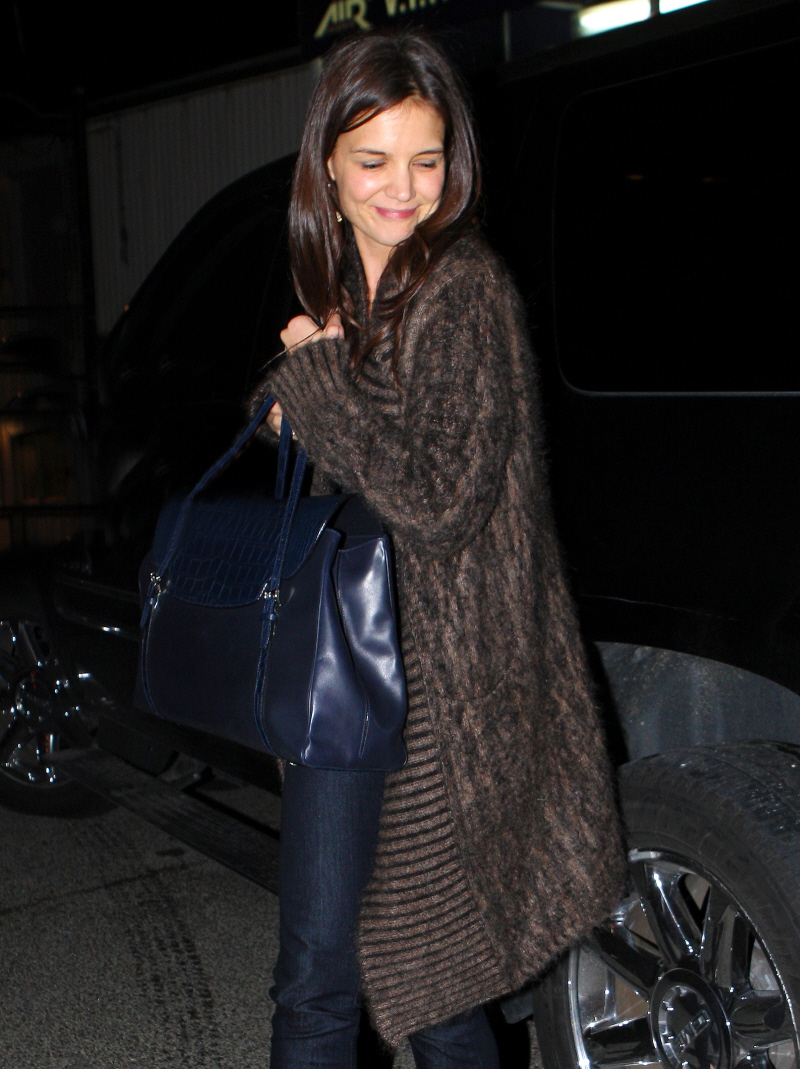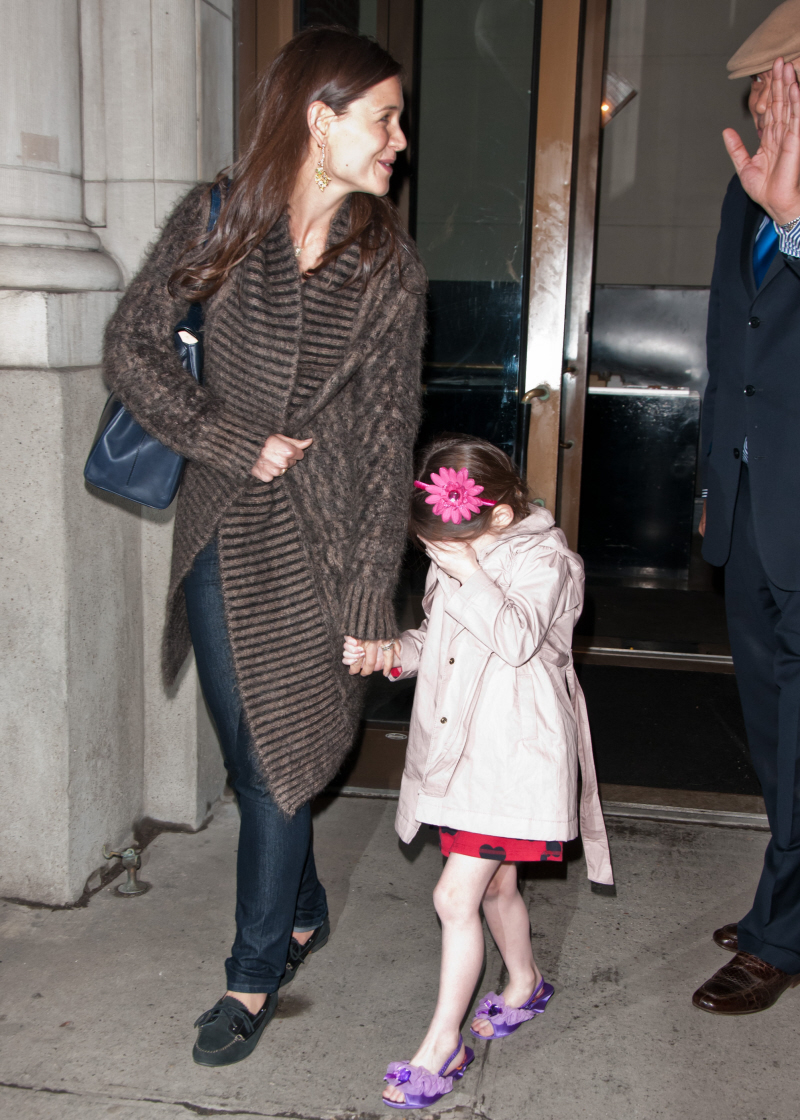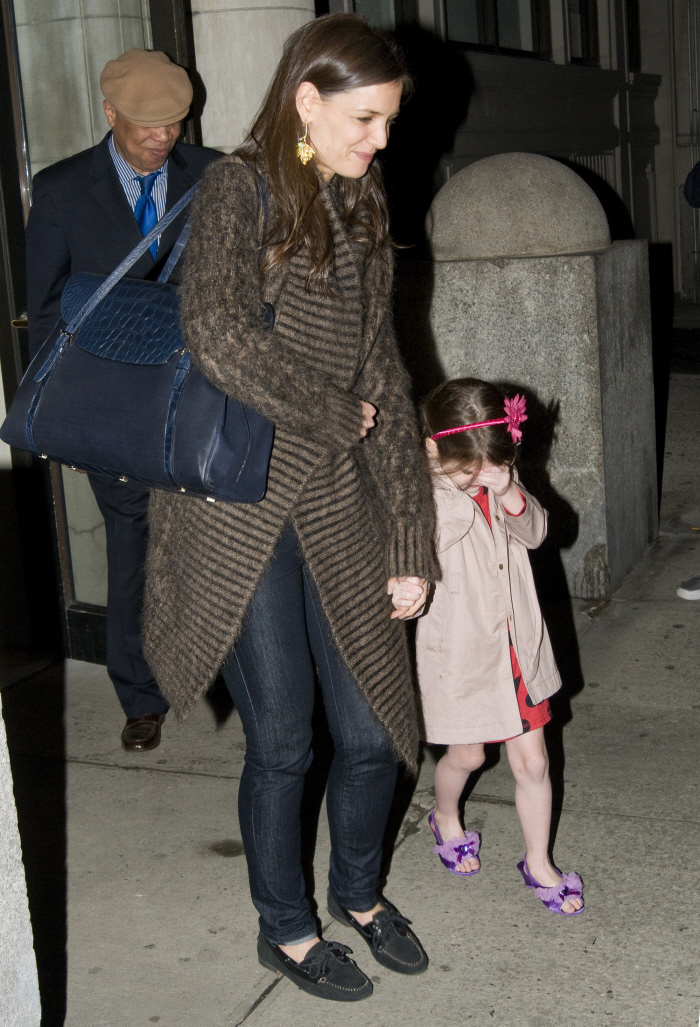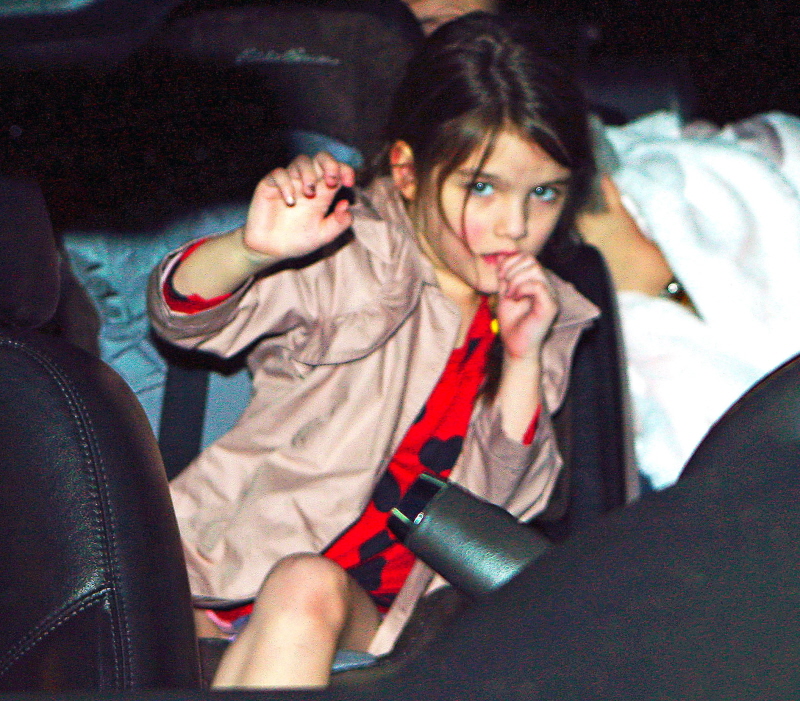 Photos courtesy of Fame & WENN.